The Case For and Against Disruptive Protests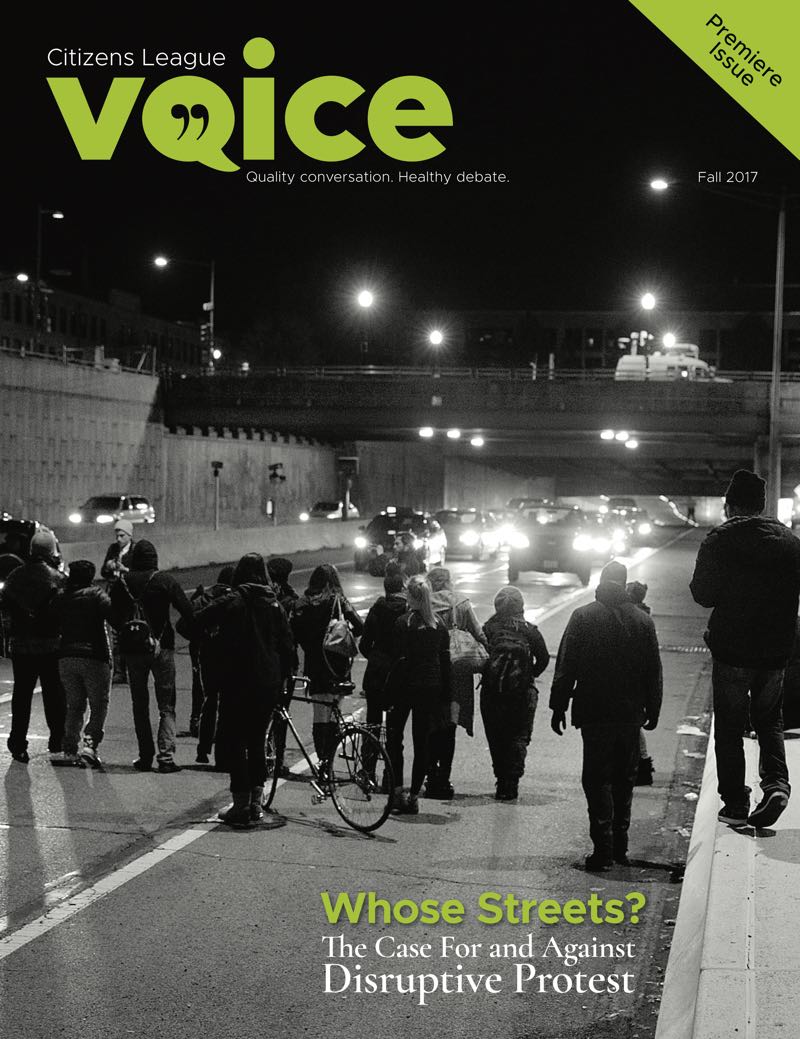 Whether it be on an economic, political, religious, or personal level, people in Minnesota and across the country are divided. In some instances, these different views are met with productive opportunities for discussion. There are other instances where violence occurs and public safety is jeopardized. In situations where there's a need to express one's free speech, where is the line drawn? Some argue that protests without disruption don't have any impact and won't help a community's chance of inflicting change. Others argue that protesters that obstruct traffic or hinder people in any way, is a threat to public safety. The questions over how protests are conducted and what they're about is examined and cross examined in the cover section of the first issue of Citizens League Voice.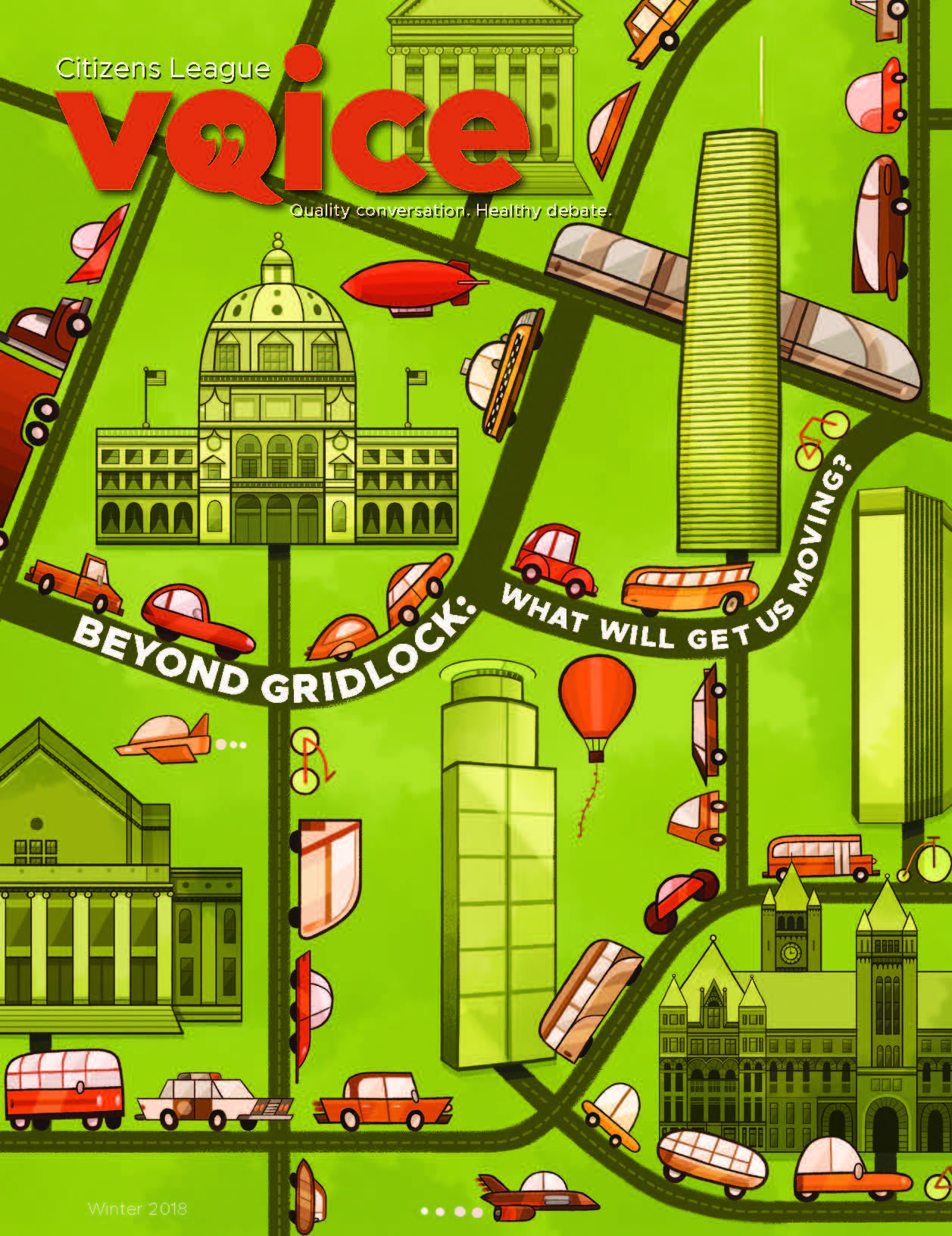 Minnesota, like the rest of the country, is in the midst of preparing for a number of changes that will impact the state's economic health and quality of life, including an aging population, an increasingly diverse workforce, and higher concentrations of urban and rural poverty. To begin to meet these challenges, a holistic plan to address mobility issues around the state is essential. For the last several years, however, a seemingly intractable partisan divide—characterized by geographic differences, competing budget priorities, and disagreements over the scope and size of public funding—has slowed improvements to transit systems and forestalled essential improvements to existing roads and highways. In the hopes of loosening this gridlock, we chose to consider whether the government or the free market could or should lead the way forward. The second issue of Citizens League Voice discusses What Will Get Us Moving?