Through our engagement with communities in Minnesota, we strive to help people understand that public policy happens everywhere, and everyone has a role in decision-making.
Our events are organized around these goals, inviting a panel of different viewpoints to discuss policy issues that affect Minnesotans. We cover such topics as mental health, aging, disruptive protests, and water quality. Those in attendance can expect ample opportunity to voice their perspectives, questions, and ideas as well.
Read on for our current event series!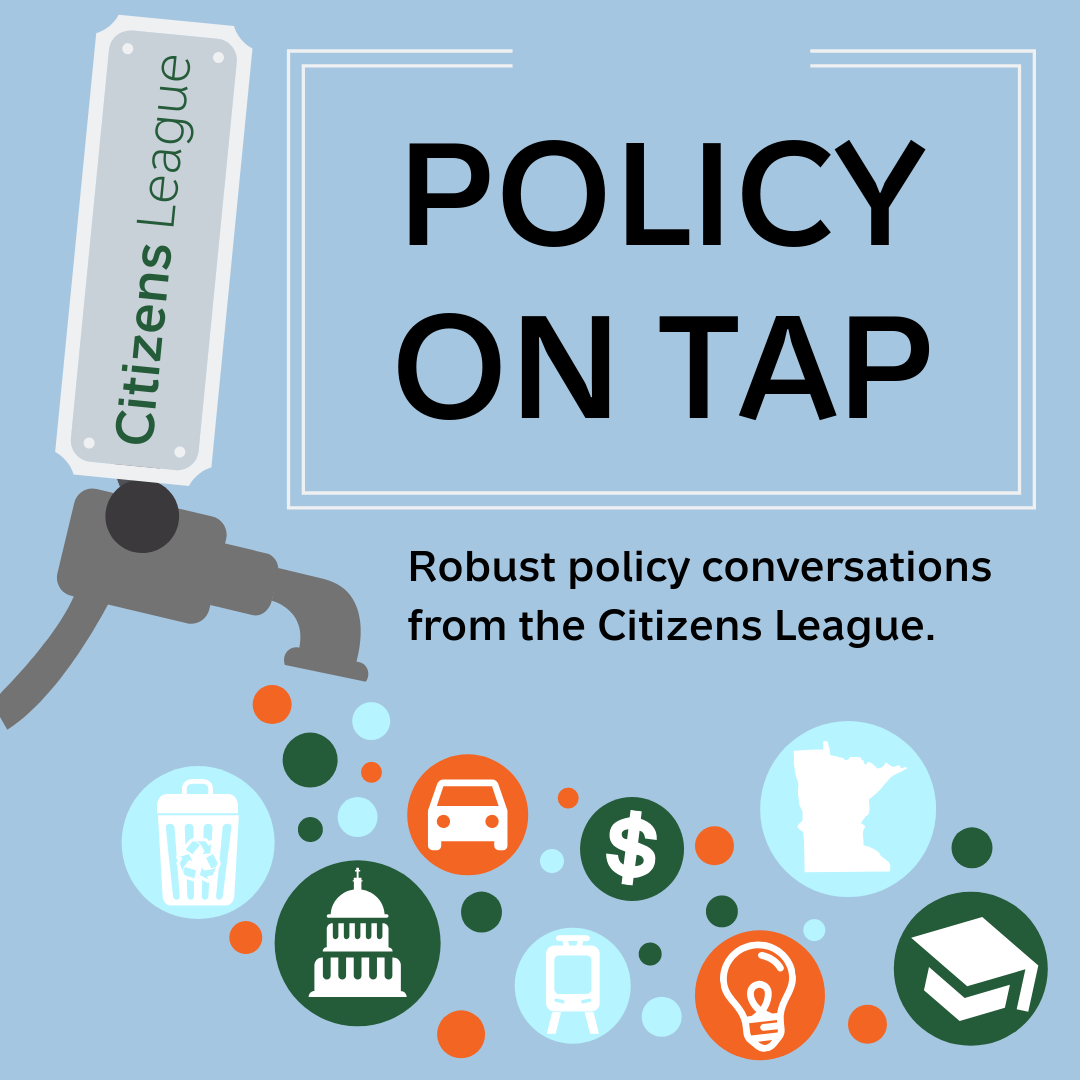 Policy on Tap: Mind The Gap - Understanding Disparities in Minnesota
The Citizens League is dedicated to robust conversations about policy and will convene four events to explore different aspects of the gaps in Minnesota's quality of life. Moderated by former MPR host Tom Weber.
Minnesota and its cities regularly rank high in top places to live in the country. For example, based on job market, quality of life, and other measures, U.S. News & World Report ranked the Twin Cities no. 6 in the nation in 2019. Considering similar measures, Money Magazine included 3 Minnesota cities in their list of 100 best places last year.
But as Minnesota leads the nation in many areas, there is a significant segment of our population that does not experience this quality of life. In fact, Minnesota ranks toward the top of a different type of list: it is one of the most racially inequitable states in America.
To close these gaps, it's important to learn about where we are now, and how we got here. What policies in the past led to these enormous disparities? What practices are still going on today that still need to be addressed? How can we move forward to make Minnesota a top ten place to live for everyone?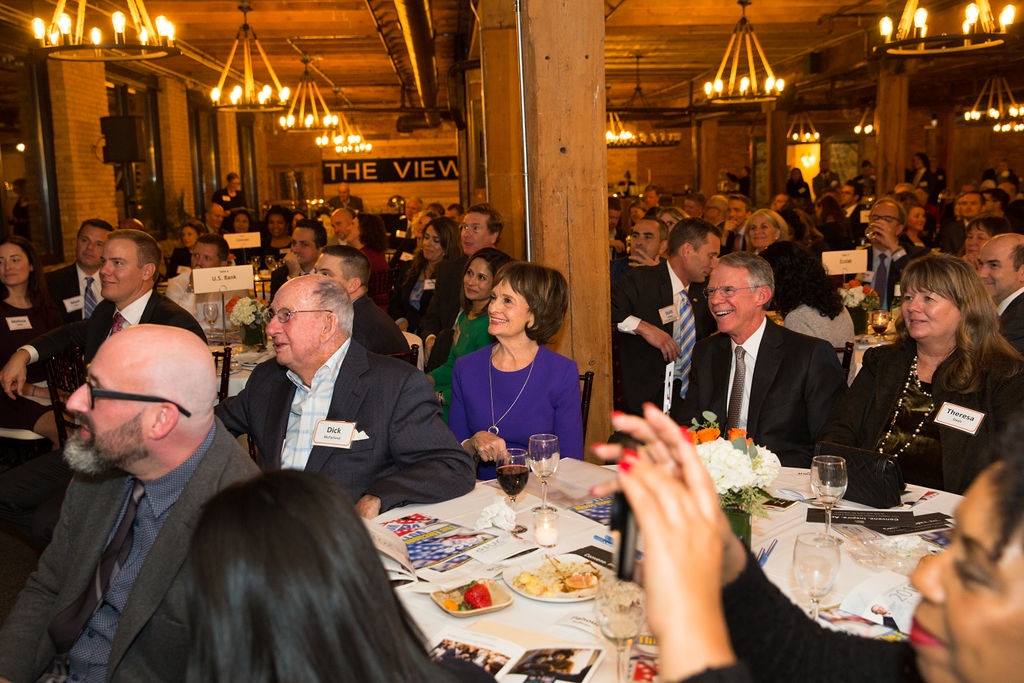 Civic Celebration
For over a decade, Minnesotans from diverse backgrounds, political parties, and ideologies have gathered for an evening to recognize what makes our region unique: an enduring civic culture, innovative leadership, and a commitment to find common ground for the common good in Minnesota.
Save the date for our next celebration: March 18, 2021. Details to come.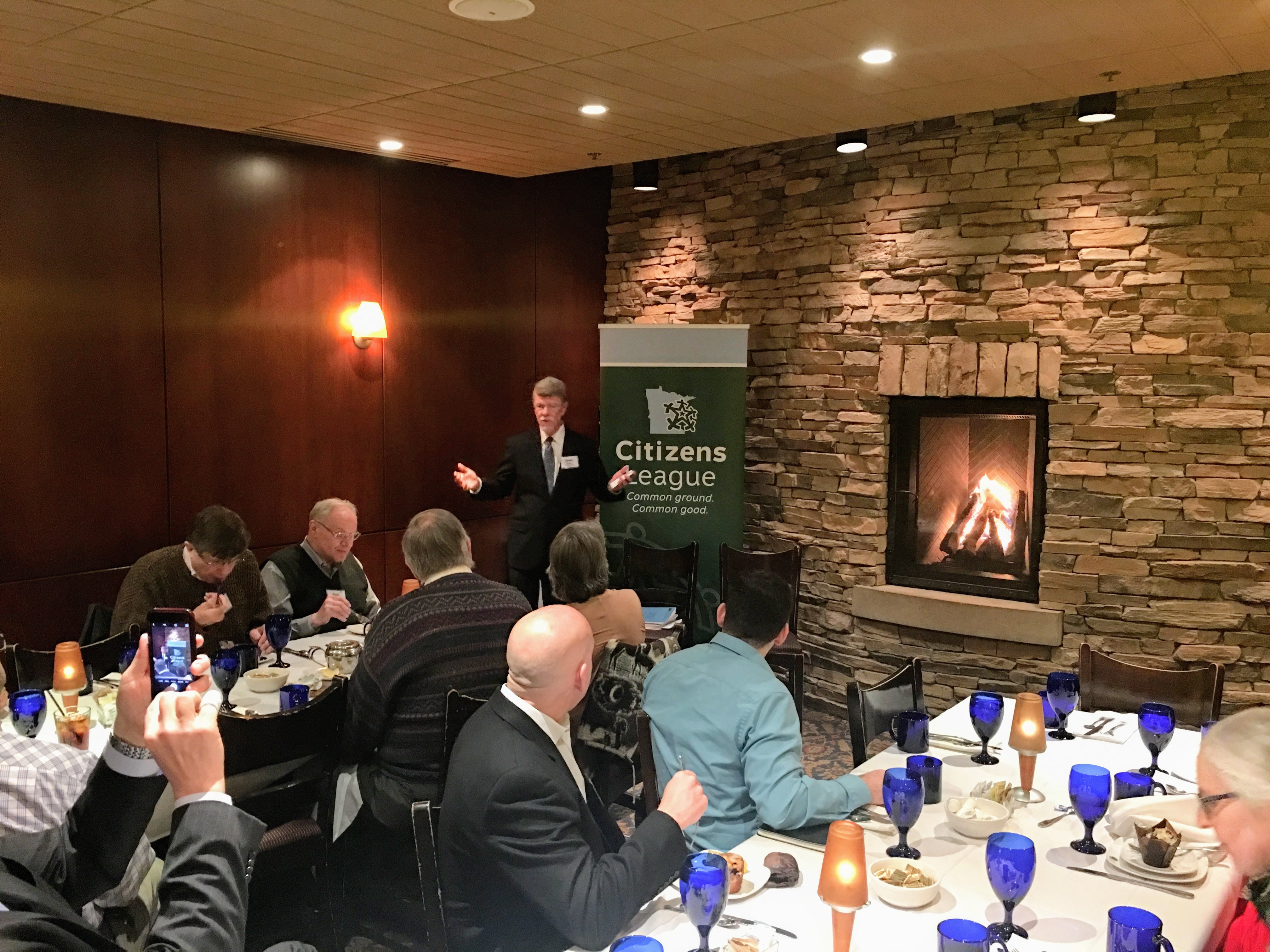 Mind Opener
Citizens League Mind Openers are deep dives into policy topics that affect Minnesota and its citizens. The talks, over breakfast, are an opportunity for Citizens League members to learn and talk about a variety of different issues.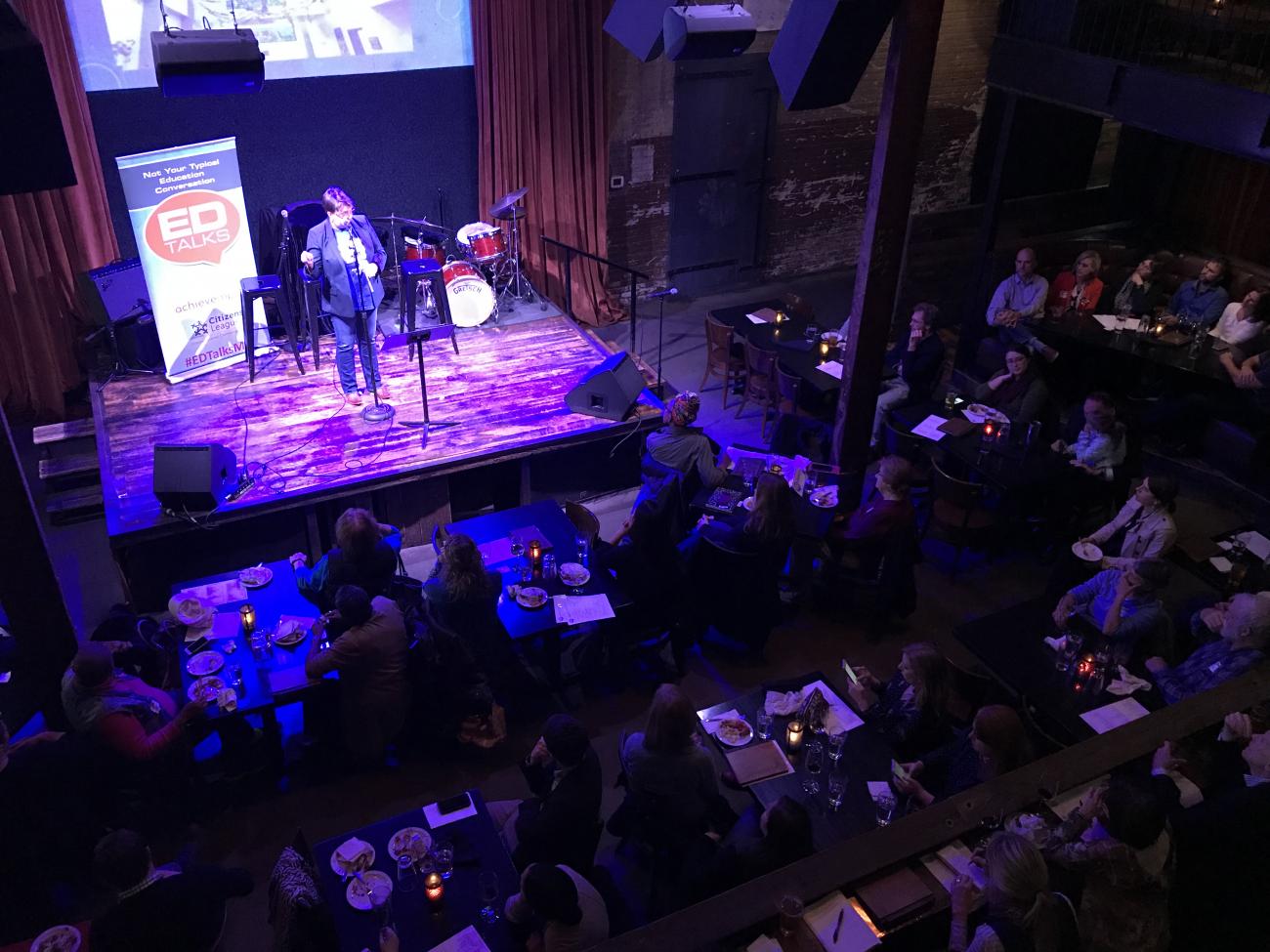 EDTalks
EDTalks features two compelling 20-minute presentations by cutting-edge educators, youth advocates, journalists, artists, policy-makers and others, with ample time for conversation and networking.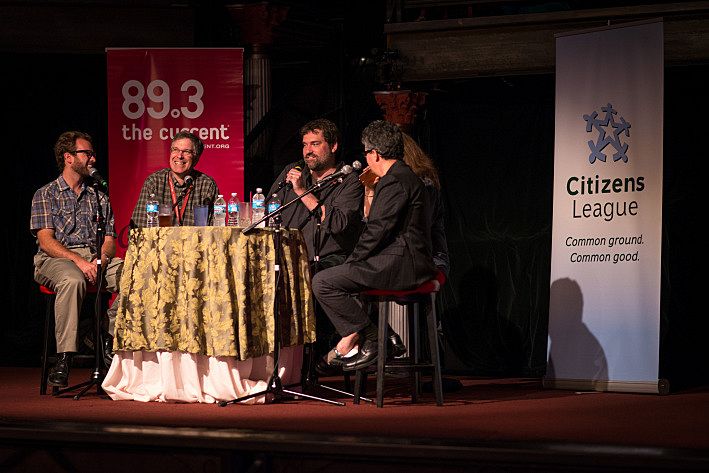 Policy and a Pint
For over a decade, we partnered with Minnesota Public Radio's The Current to engage people in important conversations about public policy and issues in the news. Click below for an archive of these discussions.