About the Citizens League
---
The Citizens League is a nonpartisan, nonprofit organization that empowers people to engage in civic life and public policy to make Minnesota a better place to live and work for everyone. Leading with a multi-partisan approach, we develop leaders in public policy, build awareness of issues, and create strong public policy.
We bring the League's vision to life through our core initiatives:
The Capitol Pathways program, which aims to build a representative democracy through paid policy internships and professional development for college students who identify as Black, Indigenous, or people of color.
Public events on public policy issues in accessible spaces, and that highlight community leaders inspiring civic engagement. Current events include our Mind Opener series; partner series like EdTalks and Interconnected: Rural-Urban Conversations; and our annual MNCivicLeader campaign and Civic Celebration.
Impactful policy projects that bring together people with varying viewpoints and perspectives to develop policy solutions to common problems, elevating lived experience and local expertise. Current and recent issue areas include aging and caregiving, education, governance, workforce, and public safety.
The Citizens League is guided by our mission, vision, and approach.
Founded in 1952, the Citizens League is directed by a volunteer board and financially supported by individual supporters, foundations, and businesses.
Mission: The Citizens League is a nonpartisan, nonprofit organization that empowers people to engage in civic life and public policy, to make Minnesota a better place to live and work for everyone.
Vision:
Through our work:
• Minnesotans of all backgrounds, parties, and ideologies are engaged, inspired and empowered to take an active role in public policymaking, fueling Minnesota's ability to implement innovative and effective policy solutions.
• The Citizens League is a relevant and respected policy resource and a trusted convener, focused on solving current and future problems, building civic capacity, and earning the ongoing support of our Minnesota community
Citizens League Board of Directors
---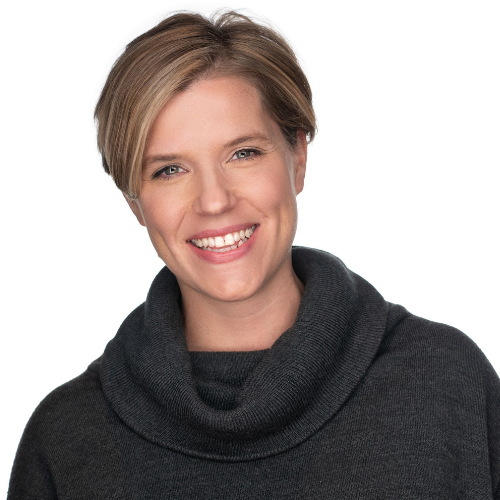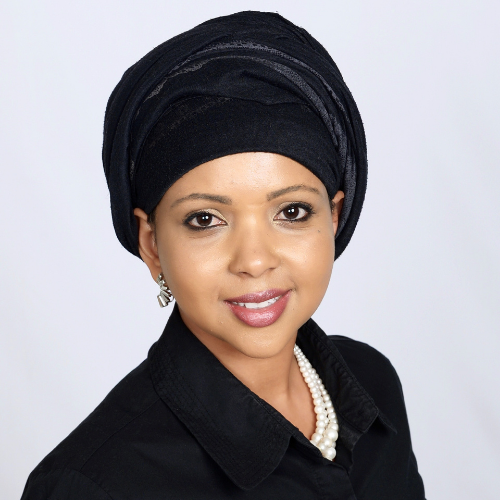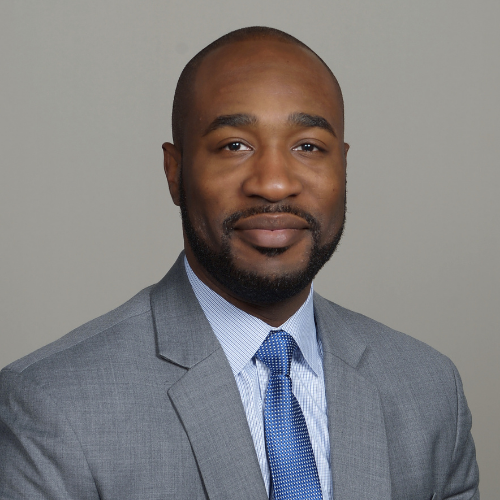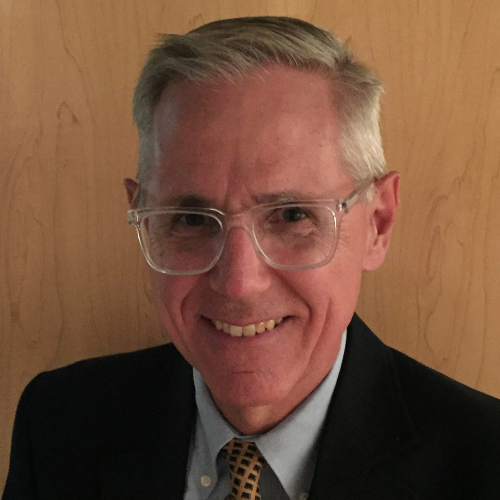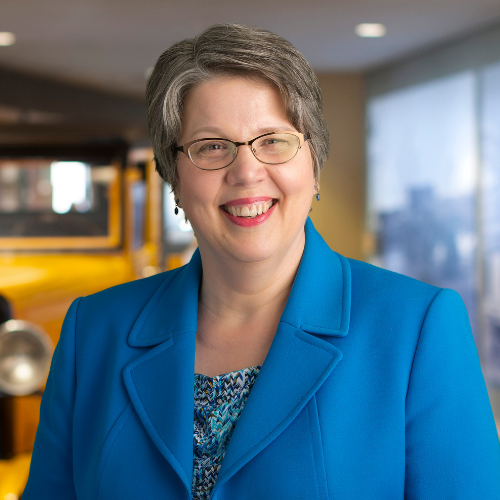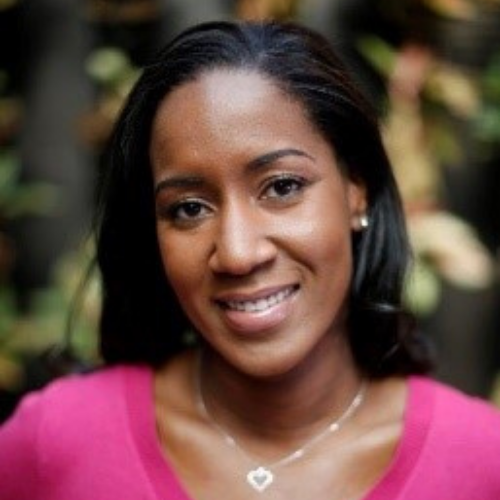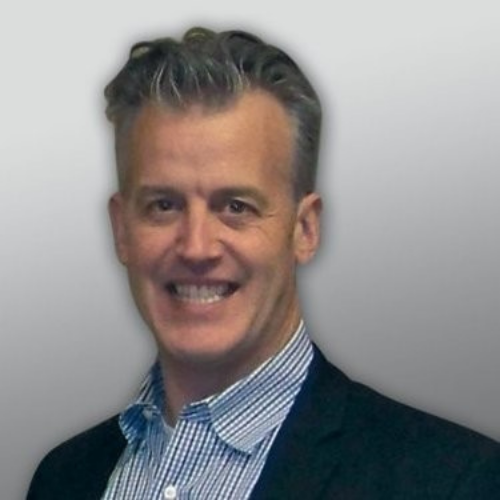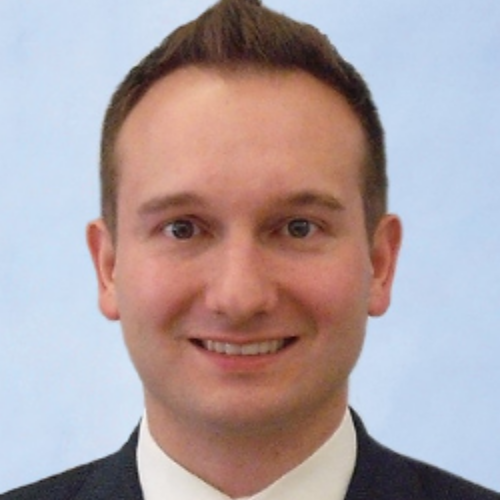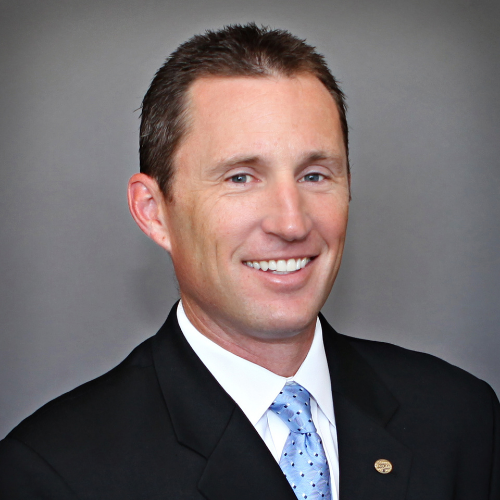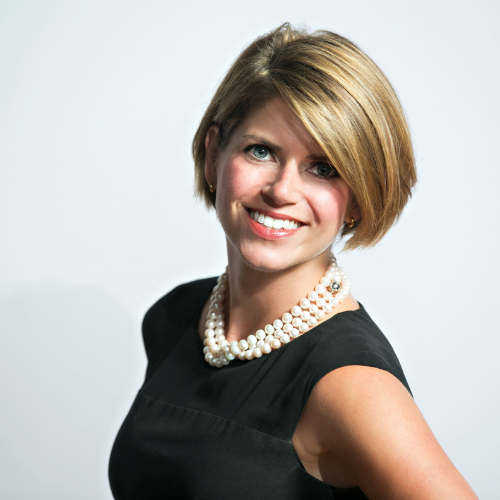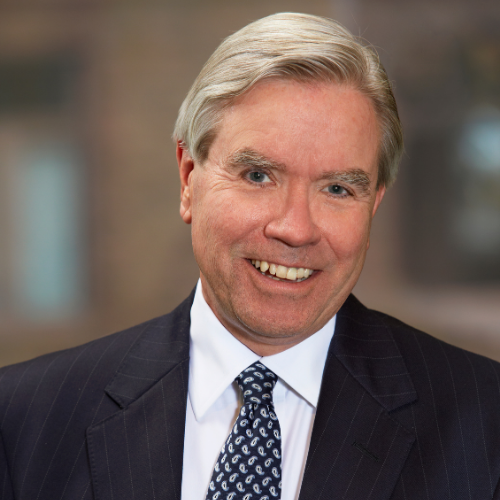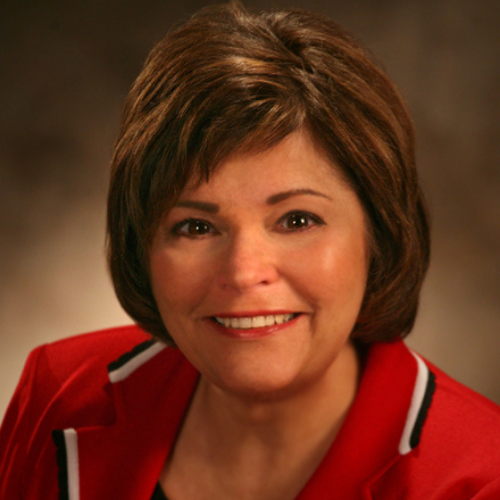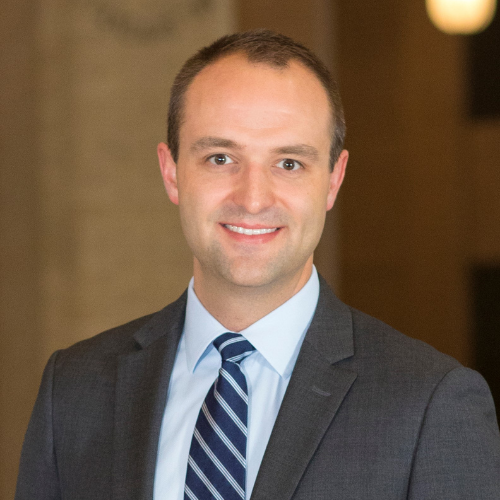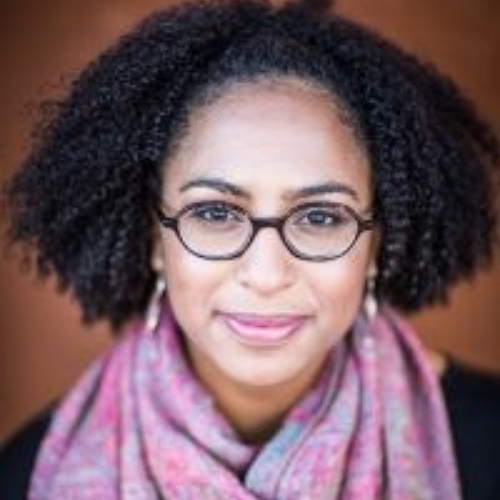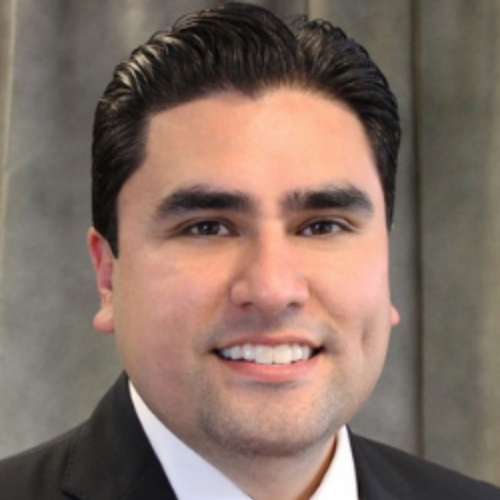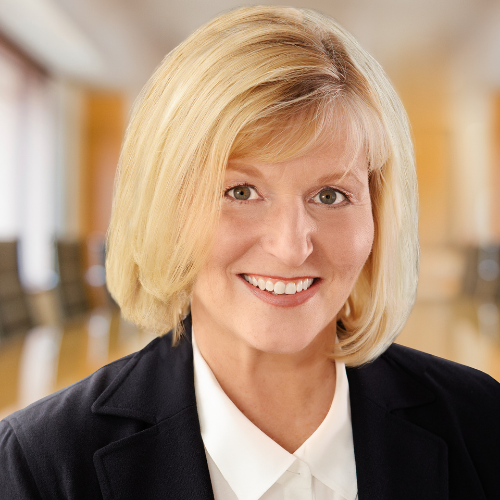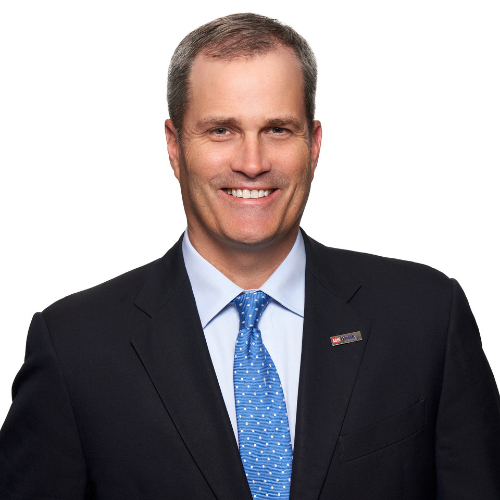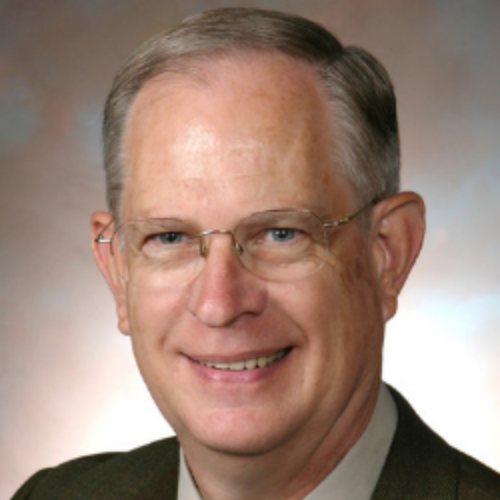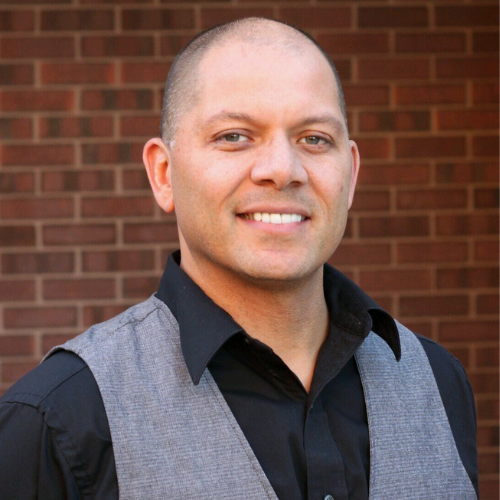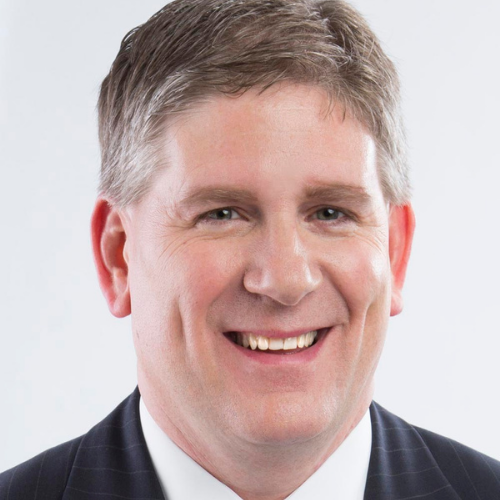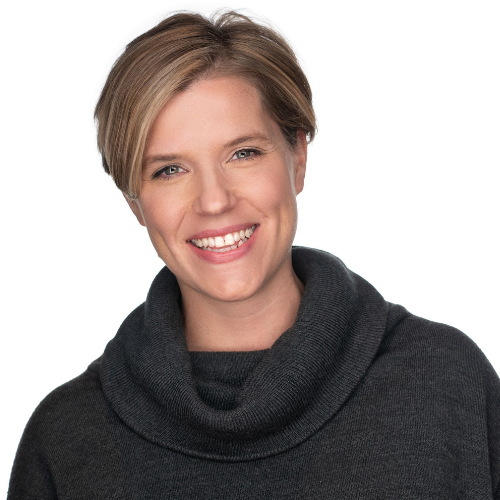 The Rippel Foundation
Lindsey Alexander
Lindsey Alexander brings Citizens League experience, having worked on the League's Common Cents and health reform initiatives. She currently directs a first-of-its-kind national initiative catalyzing 17 philanthropic organizations and over 8,000 community voices in a process to equitably envision and bring about a bold new future for health and well-being. In her role at the foundation, Lindsey has convened individuals from across the country to create future scenarios; recruited a diverse advisory board of Fortune 500 executives, non-profit leaders, and health advocates; and designed an engagement plan to hear from thousands of Americans through an innovative storytelling platform. Previously, she served as a an independent research consultant, a senior financial analyst for the City of Minneapolis, and a project manager for Springsted Incorporated. Lindsey received her Master of Public Policy in 2001 from the Humphrey Institute and her BA in journalism from Iowa State.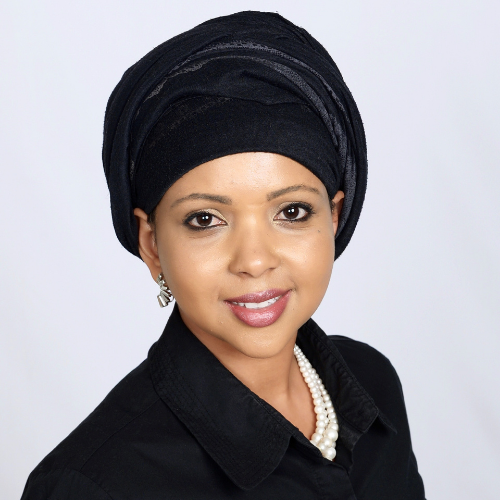 Global Language & Staffing
Khadija Ali
Khadija is a successful entrepreneur in the language services, staffing and cultural competence industries, and she has become a leader in creating opportunities for immigrant communities.
Born in Somalia, Khadija immigrated with her family to the United States in 1996, via the refugee camp in Kenya. After learning English in school, she began serving as an interpreter for her family. An experience within her family where language became a life-threatening barrier to health led her to pursue a career in health care.
During college she worked as a medical assistant, then as a medical interpreter, before founding her own interpreter agency, which grew to one of the largest in the state with more than 900 interpreters speaking more than 100 languages. In 2014, Khadija sold that business. In 2015, she founded a new business with focus beyond language services to include staffing and recruiting, and teaching cultural competence to corporations and other organizations.
She serves on the board of AEON, Affordable Housing, Minneapolis Regina Chamber of commerce, and the Final Four Impact Advisory Council. Khadija attended St. Paul Community College, University of Minnesota, and Harvard. In 2017, Khadija was as a member of Harvard Business School's 2017 Young American Leaders Program.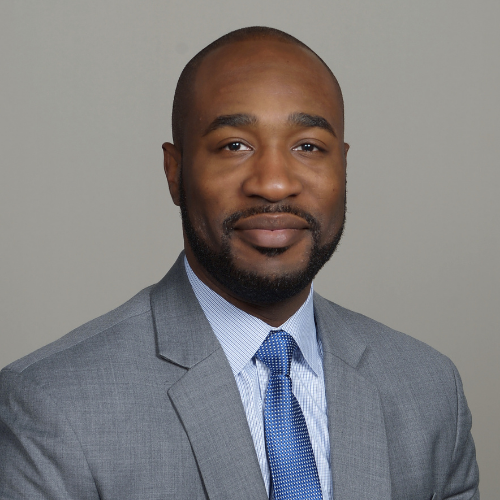 Saint Paul Public Schools
Cedrick Baker
Cedrick Baker is Chief of Staff for St. Paul Public Schools (SPPS). He currently works in the Office of the Superintendent and oversees the coordination of day-to-day operations and implementation of the strategic plan for the school district. In 2017, he worked as the Board Administrator for SPPS Board of Education and served as policy advisor and spokesperson for school board members. In 2016, Cedrick also served a short appointment as interim director of the Board due to a resignation.
Prior to joining SPPS in 2017, Cedrick worked for the Metropolitan Council for nearly five years: first in its Program Evaluation and Audit department and then leading equity implementation work throughout the organization.
Cedrick is a City of St. Paul Planning Commissioner and sits on the City's Zoning Committee. In addition, he is a Big Brother with the Big Brothers Big Sisters of the Greater Twin Cities. He has a B.A. in Sociology from the University of Florida and Master of Public Administration from Georgia State University.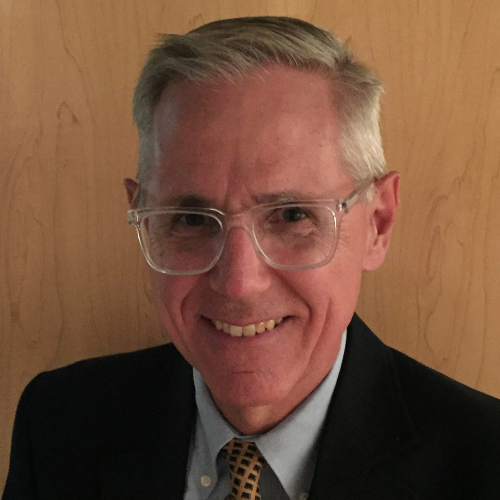 Retired
Patrick Born
Patrick Born is a former public administrator and financial advisor to state and local governments. He retired in 2015. From 2011 to 2015, Patrick was the Regional Administrator for the Metropolitan Council of Minneapolis-Saint Paul, Minnesota. The Regional Administrator is the principal executive officer for the Council.
Prior to joining the Council in 2011, Patrick was the chief financial officer for the city of Minneapolis from 2001 to 2011; a senior vice president and principal with Evensen Dodge (financial advisor to state and local governments) from 1981 to 2001; and held various positions with the state of Minnesota from 1974 to 1980.
Patrick is a former board member of the Minneapolis-St. Paul Chapter of the American Red Cross, Greater Minneapolis Crisis Nursery and currently serves as Moderator (top lay leader) at Plymouth Congregational Church in Minneapolis. He has an AB from Miami University (Ohio) and an MBA from the University of Minnesota. Pat and his wife, Wendy, have three grown children and live in Minneapolis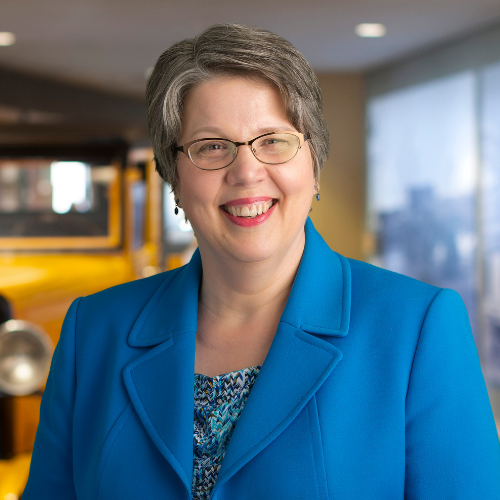 Ryan Companies
Elizabeth Campbell
As the Director of Emerging Business Inclusion for Ryan Companies, Elizabeth works to increase the number of minority and women-owned subcontractors and suppliers working on Ryan projects. She works closely with project managers to increase access to bid opportunities, provide cash flow mechanisms, and train, develop and mentor women and people of color interested in working in construction. Elizabeth excels at creating an environment where all parties can share different points-of-view with respect, resulting in clear expectations and successful results. She was named Advocate of the Year by the National Association of Minority Contractors in 2005, 2006 and 2008, and was recently recognized by the Saint Paul Foundation with a "Facing Race Award" for her life-long commitment to reducing racial disparities.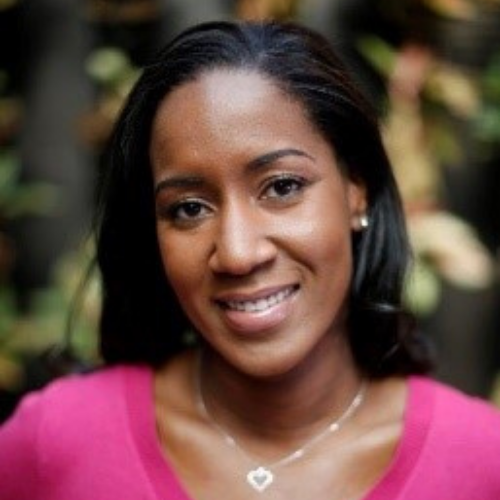 General Mills
Aiesha Dempster
Aiesha Dempster currently serves as a Sourcing Director at General Mills, leading the North American External Supply Chain team. Prior to joining the Sourcing organization in 2018, Aiesha completed a three-year assignment in Melbourne, Australia. She was the plant managing director, responsible for leading the fresh pasta business. She was first promoted to the role of plant manager in 2013, making her the first African-American woman in General Mills to hold this position. Over her 19-year career, Aiesha has held many roles with increasing responsibility in the Supply Chain in various cities, such as Chicago, Los Angeles, Atlanta, Hannibal and Milwaukee.
Aiesha served as the chairperson for the 2020 Twin Cities Dr. Martin Luther King Jr. breakfast. She mentors local middle school students through Hope for Tomorrow and volunteers with the Big Brothers Big Sisters program. Outside of General Mills, Aiesha remains a proud member of Alpha Kappa Alpha Sorority, Incorporated. In her spare time she enjoys travel, yoga and strength training. Prior to joining General Mills, Aiesha earned her undergraduate and graduate degrees in Industrial Engineering from the University of Miami. Born in Kingston, Jamaica, Aiesha's family immigrated to the US when she was a teenager. Her culture and her family remain a very important part of who she is.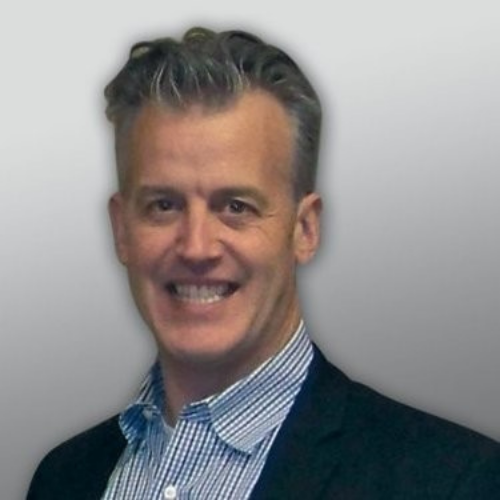 Independent Consultant, Previously VP and Co-Owner, Integrity Medicolegal Enterprises
Mark Engdahl
Born and raised in Minnesota, Mark Engdahl graduated from Wayzata High School and the University of Wisconsin River Falls. He began his career with State Farm Insurance handling a wide variety of property damage and personal injury claims. He was eventually able to leverage his claims background into an opportunity with a small Minneapolis, physician owned, medical legal consulting firm. Sensing a market opportunity, in 2002 along with three partners, Mark formed Integrity Medicolegal Enterprises. Over the subsequent 17 years, the start-up grew to a multimillion dollar operation with 50 employees, a national presence, and became the preferred provider for insurance companies, third party administrators, employers and law firms. After the company was sold in July 2018 to a strategic buyer, Mark retired in December of 2018, though he continues as an equity owner and consultant.
Lockridge Grindal Nauen, P.L.L.P.
Peter Glessing
Peter H. Glessing is a member of Lockridge Grindal Nauen's state government relations team and is an associate of the firm. He leads communication and grassroots advocacy efforts for firm clients to raise their profile and legislative agenda with legislators, decision-makers, and media outlets across the state. His communications and grassroots advocacy work involves a variety of issue areas including business regulation, public safety, healthcare, workforce development, transportation, and environmental regulation.
Prior to joining the firm, Mr. Glessing served in a variety of key roles at the Minnesota House of Representatives. During his time at the legislature, Mr. Glessing served as Deputy Director of Public Affairs at the Minnesota House Republican Caucus. He oversaw the communication department's implementation of caucus media strategy on a diverse legislative agenda, served as a communications consultant to over 70 state representatives, and was the communications advisor for the House majority leader.
Having worked in and around state government for nine years, Mr. Glessing has developed a deep understanding of the state's political landscape, the policy issues facing the legislature, and public relations efforts required to succeed in the state's political environment. His knowledge of the legislative process, key players, and media landscape is a tremendous asset to firm clients.
Outside of the firm, Mr. Glessing serves as a member of the Citizens League Board of Directors and sings in the Cathedral Choir at the Basilica of St. Mary in Minneapolis.
Mr. Glessing graduated with a Bachelors of Arts from The George Washington University in Washington, D.C. and earned his J.D. from the University of St. Thomas School of Law.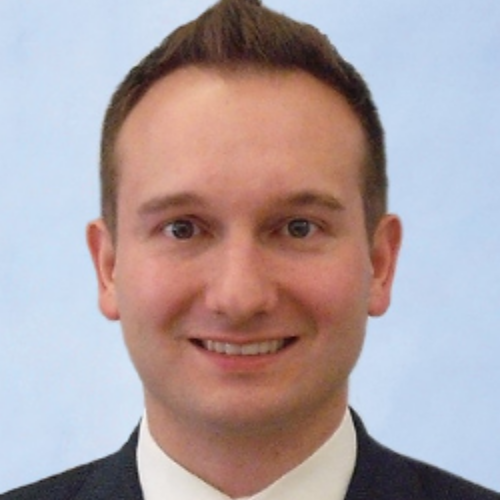 Pavilion
Greg Halagan
Greg Halagan is currently a Principal and Senior Consultant at Pavilion, A Mercer Practice, the not-for-profit and insurance investment advisory business within Mercer Wealth. He is a senior member of the firm's North American Insurance Practice, responsible for advising a broad range of insurance companies on their investment portfolios and industry best practices. Prior to his current role, he was a senior member of the firm's Global Fixed Income research team, where he was responsible for capital markets research and manager due diligence for public and private fixed income strategies. During this period, Mr. Halagan was a member of the Responsible Investment Strategy Group, working to source investment strategies with a social impact and develop research. In this capacity, he served as a member of the Fixed Income Advisory Committee for the United Nations-backed Principles of Responsible Investment. Mr. Halagan currently serves on the Board of Directors of the Jefferson Center, including as Treasurer and Chair of the Finance Committee, and the Advisory Board of the Minnesota Committee on Foreign Relations. He received his B.A. in Finance and Accounting from the University of St. Thomas in St. Paul, Minnesota and his MBA with honors from the University of Chicago's Booth School of Business. Mr. Halagan is a Chartered Alternative Investment Analyst® designee and a CFA® charterholder, as well as a member of the CFA Institute and CFA Society of Minnesota.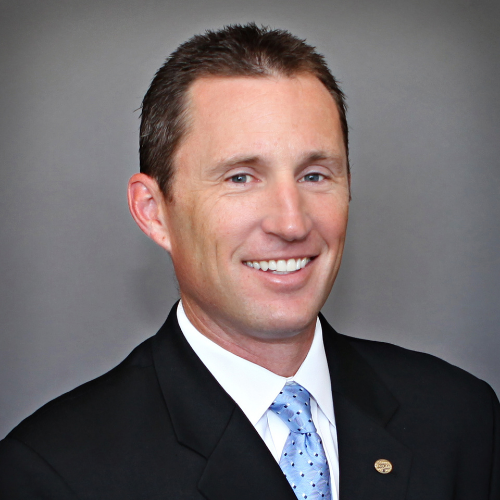 Computype
Scott Hietpas
Scott Hietpas is the CEO of Computype, a global organization that provides smart barcode and labeling service solutions to the diagnostics, research, tire, and rubber belt industries.
Prior to this position, Scott served as senior vice president and general manager of Healthcare North America for Ecolab Inc. Hietpas joined Ecolab in 1996 and has held several positions of increasing responsibility throughout his tenure with the company.He also served as senior vice president of Institutional Field Sales, overseeing the industry-leading U.S. Institutional Field Sales and Service Force. Previously, Hietpas held roles including vice president of Government Sales and vice president of Finance for Global Healthcare. Before joining Ecolab, Hietpas worked at Ernst & Young and Andersen Corporation.
Since 2012, Hietpas has served on the board of advisors for the Multicultural Foodservice and Hospitality Alliance.
Hietpas received his master's in Business Administration from the University of Minnesota and has a bachelor's degree in Accounting from University of Wisconsin – Eau Claire.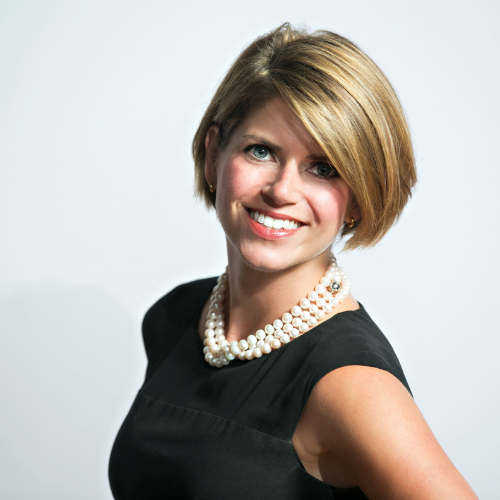 Apparatus Public Affairs
Laura Monn Ginsburg
Interested in the political machine since an early age, Laura's original career goals included being a country singer and President of the United States of America. She participated enthusiastically in student government throughout her education, including spending most of her senior prom weekend as a delegate to the MN state convention.
A firm believer in the power of community and servant leadership, Laura works with several area nonprofits. She's currently board chair of National Council of Jewish Women MN, and a past board chair of the Junior League of Minneapolis. She also serves on the board of Move Minneapolis and Minneapolis Regional Chamber of Commerce.
Laura is also co-owner and principal at Apparatus GBC, a public affairs firm specializing in strategic communications, government relations, and new ways to approach complicated problems.
Laura holds a BA in English from Carleton College and lives in Minneapolis with her husband, son, and dog.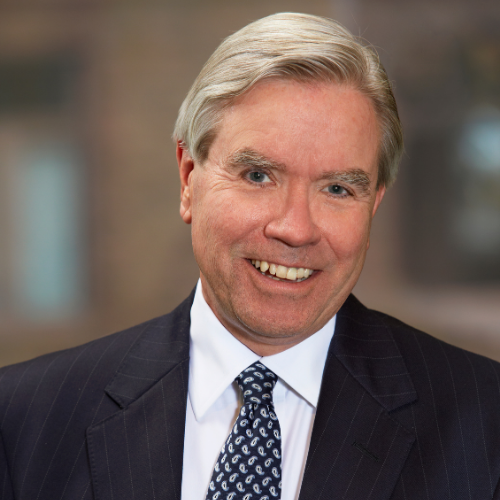 Winthrop & Weinstine
John Knapp
John Knapp is Of Counsel to the Minneapolis law firm of Winthrop & Weinstine, where he has chaired the firm's Legislative and Regulatory Practice Group. John has been recognized in The Best Lawyers in America© since 2007, and in 2014 the Minnesota State Bar Association recognized John as a "North Star Lawyer" for his pro bono service. John currently serves on the Boards of Directors of The Guthrie Theater and The Nature Conservancy of Minnesota and the Dakotas where he Chairs the Board. From 2015 to 2016, John co-chaired the Citizens League Metropolitan Council Task Force which made recommendations to the Governor and Legislature on reform of the governance and structure of the Metropolitan Council.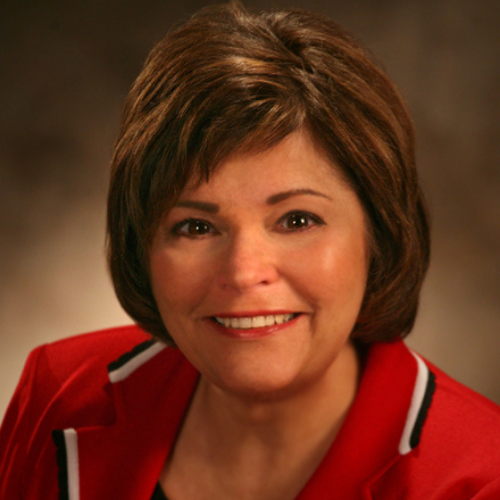 Retired, Xcel Energy
Cyndi Lesher
Cynthia (Cyndi) Lesher is the retired president and CEO, Northern States Power Company-Minnesota, an Xcel Energy company.
During her career at Xcel Energy she served as Xcel Energy's vice president, chief administrative officer and chief human resources officer, president of NSP Gas, vice president of NSP human resources, and various other positions.
Lesher was appointed chair of the Governor's Workforce Development Council in 2004 by Minnesota Governor Tim Pawlenty. In 2003 she was inducted into the Women's Economic Roundtable, comprising of the top 100 women leaders in Minnesota.
CityBusiness magazine named her among the Twin Cities' most innovative women. In 2007 she received the Minneapolis-St. Paul Business Journal's Lifetime Career Achievement Award. She was selected by the Minneapolis Regional Chamber of Commerce as 2008 Woman of the Year.
She serves on the Board of Directors of: Anchor Bank, the Twin Cities Area Red Cross (former Board Chair), Minnesota Philanthropy Partners, Animal Humane Society, Children's Hospital and Clinics, Opportunity Partners, Drake University Board of Trustees and the University of Minnesota Humphrey School Advisory Board. She is a Regent Emeritus of the University of Minnesota.
Lesher earned a bachelor's degree in sociology from Drake University, a master's degree in rehabilitation counseling and psychology from St. Cloud State University, and completed the Master of Excellence Program at the University of Minnesota's Carlson School of Management.
In January 2007 Lesher was named President of the Host Committee for the 2008 Republican National Convention responsible for raising $58 million to fund the convention and to showcase Minneapolis, St. Paul and Minnesota to the world.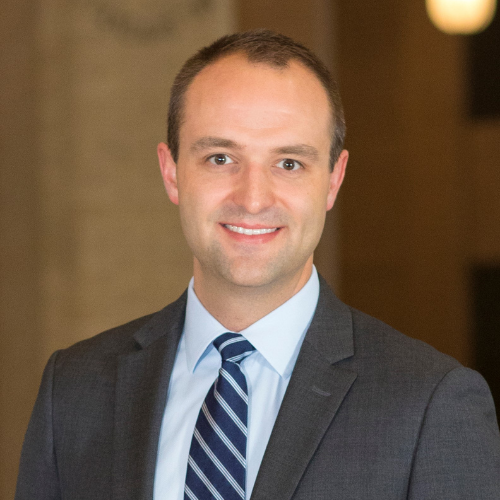 Minnesota Department of Transportation
Jake Loesch
Jake Loesch is the senior director of strategic communications for the Minnesota Department of Transportation. In that role, Jake applies over a decade of communications experience. On a wide range of topics from education issues and elections policy to public safety and economic development, Jake is a well-known strategist and advocate.
Jake's career has included time with the Republican Party of Minnesota and the Minnesota Senate Republican Caucus, as well as serving as communications director for Minnesotans United, the historic grassroots campaign that defeated a constitutional amendment and won marriage for same-sex couples in Minnesota in 2013. Prior to joining MnDOT, Jake was an account manager with Goff Public, a Saint Paul-based public relations and government relations firm.
Jake graduated from the University of Minnesota-Duluth in 2010 with a bachelor's degree in political science and was also a 2017-2018 Policy Fellow at the Humphrey School of Public Affairs at the University of Minnesota. He lives in Arden Hills with his wife and children.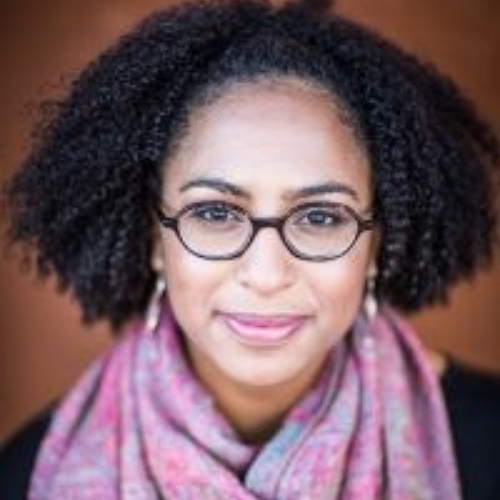 City of Minneapolis
Fatima Moore
Fatima works on the City of Minneapolis' Government Relations team. Previously, she was the Government Relations Director at the Minnesota Department of Human Rights, the Director of Public Policy at the Minnesota Coalition for the Homeless, and worked as the Local and Regional Policy Coordinator at Metropolitan Consortium of Community Developers (MCCD). Social and racial justice is a core value of hers and is embedded into how she navigates systems. She sees community building as an integral component of advocacy.
Fatima found her passion for connecting communities with policies that positively impact them while participating in the Capitol Pathways Internship program, a program that connects students of color with professionals and lawmakers at the Minnesota Legislature. As a first-generation immigrant, she has learned to navigate many systems, which has afforded her the aptitude and experience need to bridge people, systems and lives. Fatima is well in tuned to the collaboration, support, empowerment, and advocacy that needs to happen in order to achieve good policy. She brings a social work and policy background to MCH and has a clear grasp of the systems perspective.
Fatima lives with her partner and two daughters on the East Side of Saint Paul. During her down time, Fatima teaches fitness classes, enjoys spending time with her family, neighbors, and friends and sneaking away for a good read.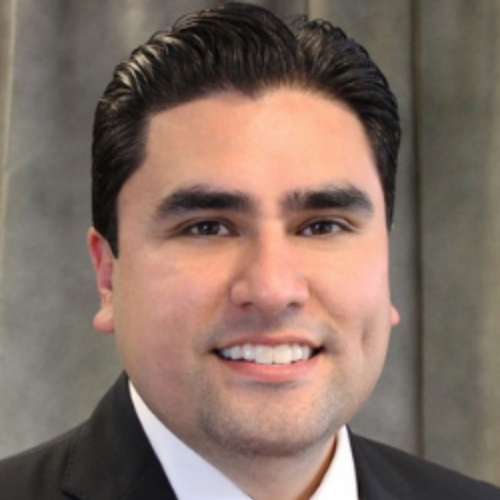 Securian
Eusebio Perez
Eusebio Perez currently serves as Securian's Life and Annuity Business Intelligence Consultant since December 2018. He is responsible for providing in-depth marketplace intelligence to the organization. Mr. Perez currently sits as Education Chair on Securian's diversity network board.
Prior, Mr. Perez was with Prudential Financial for 13 years, and most recently served as a Sales Operations Manager. He was responsible for key annuity accounts with sales over $2 billion annually. While at Prudential, Mr. Perez also worked with the Customer Experience organization and developed process improvement strategies. He was nominated for the Hispanic Association on Corporate Responsibility's "Young Hispanic Corporate Achiever" award for his efforts leading Prudential's Hispanic Employee Resource Group as President. In his spare time, Mr. Perez is an active member of LatinoLEAD and Prospanica, mentors young business professionals, and started a Video Production company to expand his marketing prowess. He earned his MBA in Marketing from Hamline University and holds dual BA degrees in Business from the University of St. Thomas.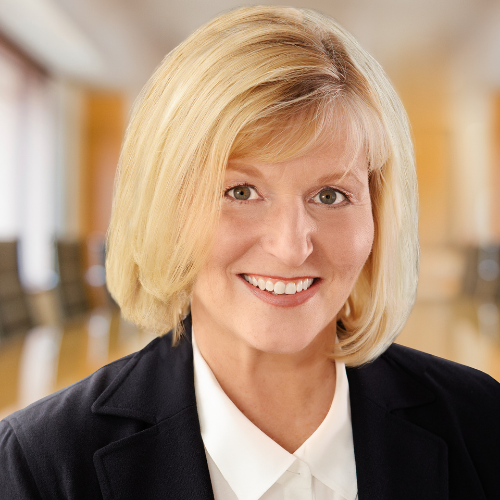 Dominium
Paula Prahl
Paula Prahl has held roles at publicly traded companies including Best Buy where she was Senior Vice President of Communications, Public Affairs and Corporate Responsibility and at Honeywell, where she was Vice President of Public Affairs. Prior to those roles she led policy development for the Minnesota Business Partnership, and served as an associate dean of students at Wheaton College in Massachusetts.
Paula holds an A.B. degree from Smith College, and an M.A. degree from the University of Minnesota's H. H. Humphrey School of Public Affairs, where she serves on the advisory board. She has been an active volunteer serving on the boards of the Twin Cities United Way, The Minnesota Chamber of Commerce and its Foundation, the Minnesota Orchestra, Scholarship America, and The Boys and Girls Clubs of the Twin Cities, and as a Trustee of the Boys and Girls Clubs of America, along with a number of policy-related boards and coalitions at the state and federal level.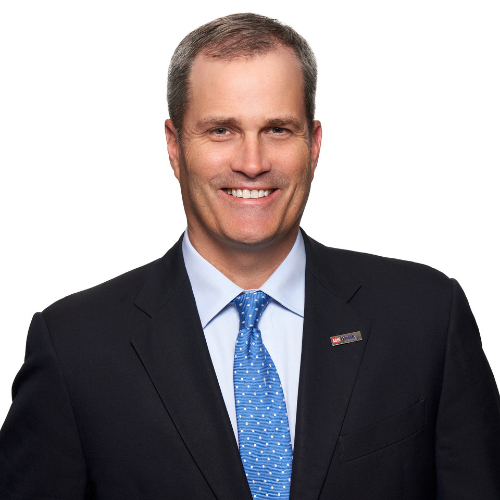 US Bank
Andrew Ryall
Andy Ryall currently serves as the Chief Risk Officer for strategy, HR and corporate affairs, as well as the Chief Reputation Risk Officer for the overall company. He has spent 17 years in risk leadership roles since relocating to Minneapolis in 2003. Andy previously served on the Hennepin County Mental Health Advisory Council and was the treasurer for the Small Business Financial Exchange, a non-profit organization operating a credit data exchange where member institutions partnered to support access of credit to small businesses independently from major credit reporting agencies. Andy also serves as management advisor for the U.S. Bank Twin Cities Development Network and is an active mentor within the firm's MentorConnect program. Andy holds a BA from Syracuse University and an MBA from Indiana University. He currently resides in the western suburbs of the Twin Cities.
Target
Breanna Schafer
Breanna Schafer is Senior Director, Government Affairs at Target where she oversees the state and local government relations function responsible for advancing public policy initiatives at state and city governments across the country. Breanna also serves on a cross-functional team that manages risk and reputation for Target.
Prior to joining Target in 2012, Breanna was the senior manager of the Public Affairs Council's political involvement practice in Washington, DC. Previously, Breanna was the national finance manager for Rudy Giuliani's 2008 presidential primary campaign and served on Congressman Mark Kennedy's press team for his 2006 U.S. Senate campaign. She began her career in Washington, DC working in education policy.
Breanna attended Johns Hopkins University for her Master of Arts in Government and is a recipient of the 2013 Bryce Harlow Fellowship. A native of Minnesota, Breanna graduated with a bachelor's in political science from the College of Saint Benedict/Saint John's University. She lives in the Twin Cities with her husband and two sons, serves on the Board of Directors for the Alzheimer's Association Minnesota-North Dakota Chapter and is the current Board Chair of the Retail Council of New York State.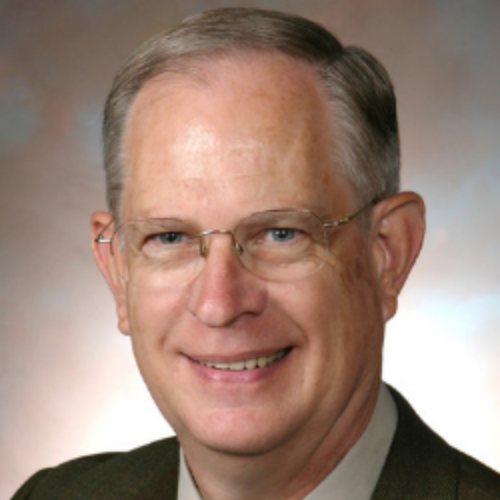 Former Mayor, Minnetonka
Terry Schneider
Mayor Terry Schneider was recently recognized as the 2017 recipient of the League of Minnesota Cities' prestigious C.C. Ludwig Award, which recognizes vision, statesmanship and unwavering commitment to the public good. The award recognizes Mayor Schneider's life of public service in Minnetonka, which began in 1977. In the past four decades, Mayor Schneider has served on Minnetonka's Park Board (1977-81), Planning Commission (1981-89), City Council (1992-2008) and was Mayor from 2009 until 2018 when he decided not to run for re-election. He has also served on countless boards and committees, and has held other leadership positions throughout his distinguished career.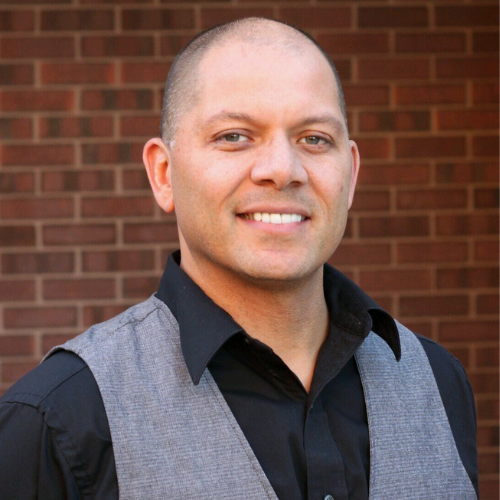 Ballinger Leafblad Executive Search
Damon Shoholm
Damon has been a leader in the non-profit sector for over a decade developing a strong reputation in leadership development, civic engagement and facilitation training programs and services. Currently, he is a partner with the executive search firm, Ballinger-Leafblad while still doing facilitation and engagement work through his consulting practice, Socratic Consulting, LLC. Damon describes himself as a leadership facilitator and community engagement practitioner with a focus on assisting in the clarification of purpose and values and in support of the change makers among us. For over a decade he has worked in and across communities with neighborhood leaders, grassroots advocates as well as organizational leaders across the region. He has been partnering with LSP since 2013 and considers it to be one of the meaningful engagement opportunities he has the privilege to be a part of.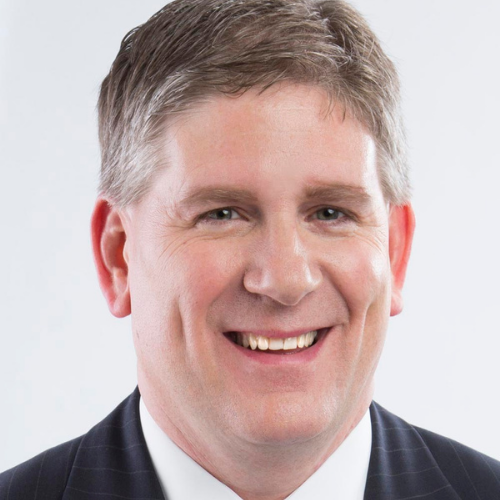 Public Relations and Public Affairs
Kurt Zellers
Kurt Zellers is a public relations and public affairs executive and has worked in the Minneapolis/St. Paul market for 20+ years for several full-service public relations and advertising firms, as well as worked on several state-wide political campaigns. He specializes in media training, message development, crisis communications and media relations. He is a regular commentator on the 'At Issue' program on KSTP-TV. Previously, he was elected the 57th Speaker of the Minnesota House of Representatives for the 2011-12 Legislative Session. He had previously served as House Minority Leader. Kurt authored bi-partisan legislation on many key initiatives on public safety issues, mental health treatment for adolescents, and building a new hospital for his local community in Maple Grove. Kurt graduated from the University of North Dakota with a bachelor's in political science. He lives in Maple Grove, MN with his wife Kim and their three children, Reagan, Will and Ben.