Minnesota Capitol Pathways
Capitol Pathways opens access to policymaking and public service to the next generation of leaders who are Black, Indigenous, and People of Color (BIPOC). It is a paid spring internship program for BIPOC students who are currently enrolled in a 2 or 4 year college or university in Minnesota. With the long-term goal of making Minnesota state government more representative of our diverse communities, our program provides legislative and career readiness training alongside an immersive hands-on internship experience with organizations doing work at or around the Capitol during the legislative session.
Our student application for the upcoming 2022 program year is NOW OPEN. Please read below to learn more.
Due to the COVID-19 pandemic, 2022 will be a "hybrid" program year, with mainly virtual programming and some in-person convenings, starting January 2022. We will continue to monitor public health guidelines from the CDC and Minnesota Department of Health and make changes as necessary. Any changes will be communicated promptly by program staff.
HOST INFORMATION
Our host application is now closed! We are no longer accepting applications to host a student for the 2022 legislative session.
If you have any questions or are interested in supporting Capitol Pathways, please contact Program Manager Kalia Xiong at kxiong@citizenseague.org 
STUDENT INFORMATION
Our student application has been extended! The deadline is Friday, December 3rd at 11:59pm CT so apply today!
Click below to learn more and for instructions on how to apply.
Everyone should have access to opportunities in public service and policy, and our government should be representative of our communities.
Since 2016, the Capitol Pathways program from the Citizens League places college students who identify as Black, Indigenous, or People of Color (BIPOC) in paid internships with government offices, nonprofits, corporations, and law firms where they can gain experience and build relationships in and around the Capitol.
Each year during Minnesota's legislative session, interns can expect to accomplish several things that will help them in their future careers:
Build relationships with established policy leaders
Gain exposure to various kinds of careers in government
Get real-world experience in career fields they would like to learn more about
Create a strong professional resume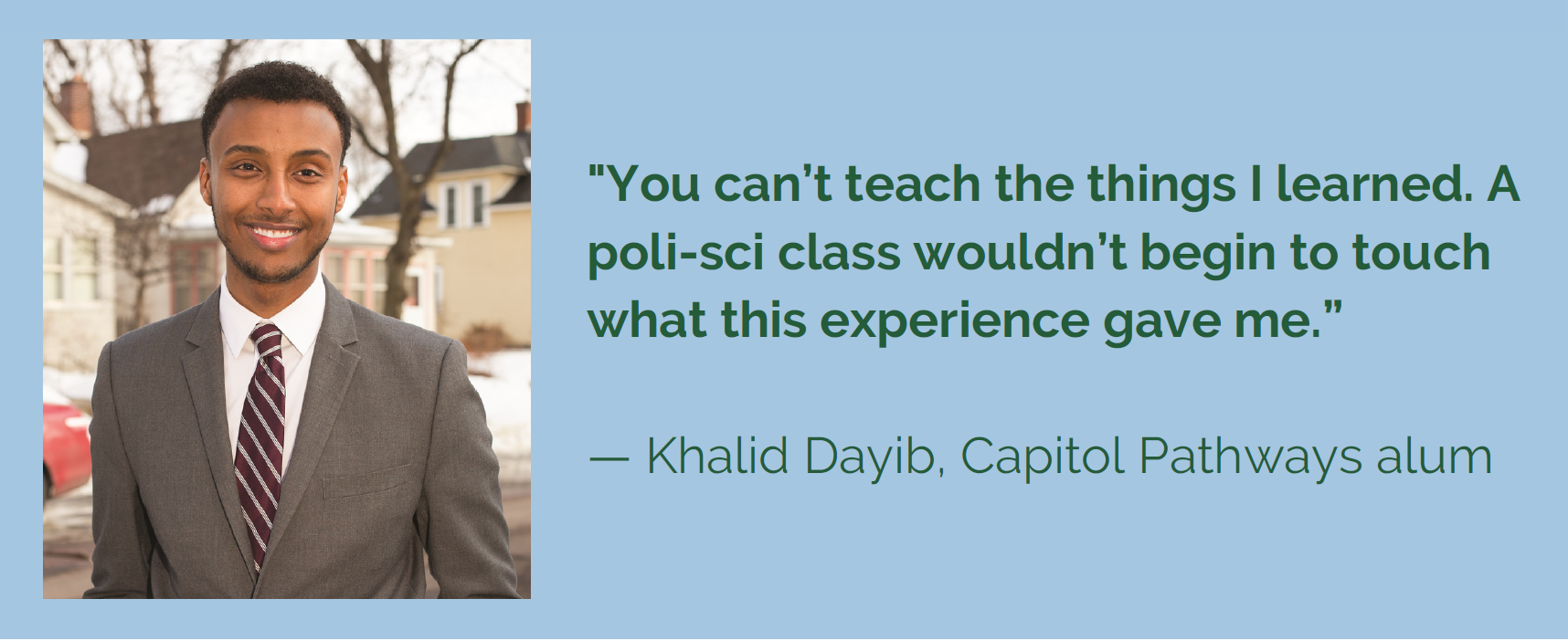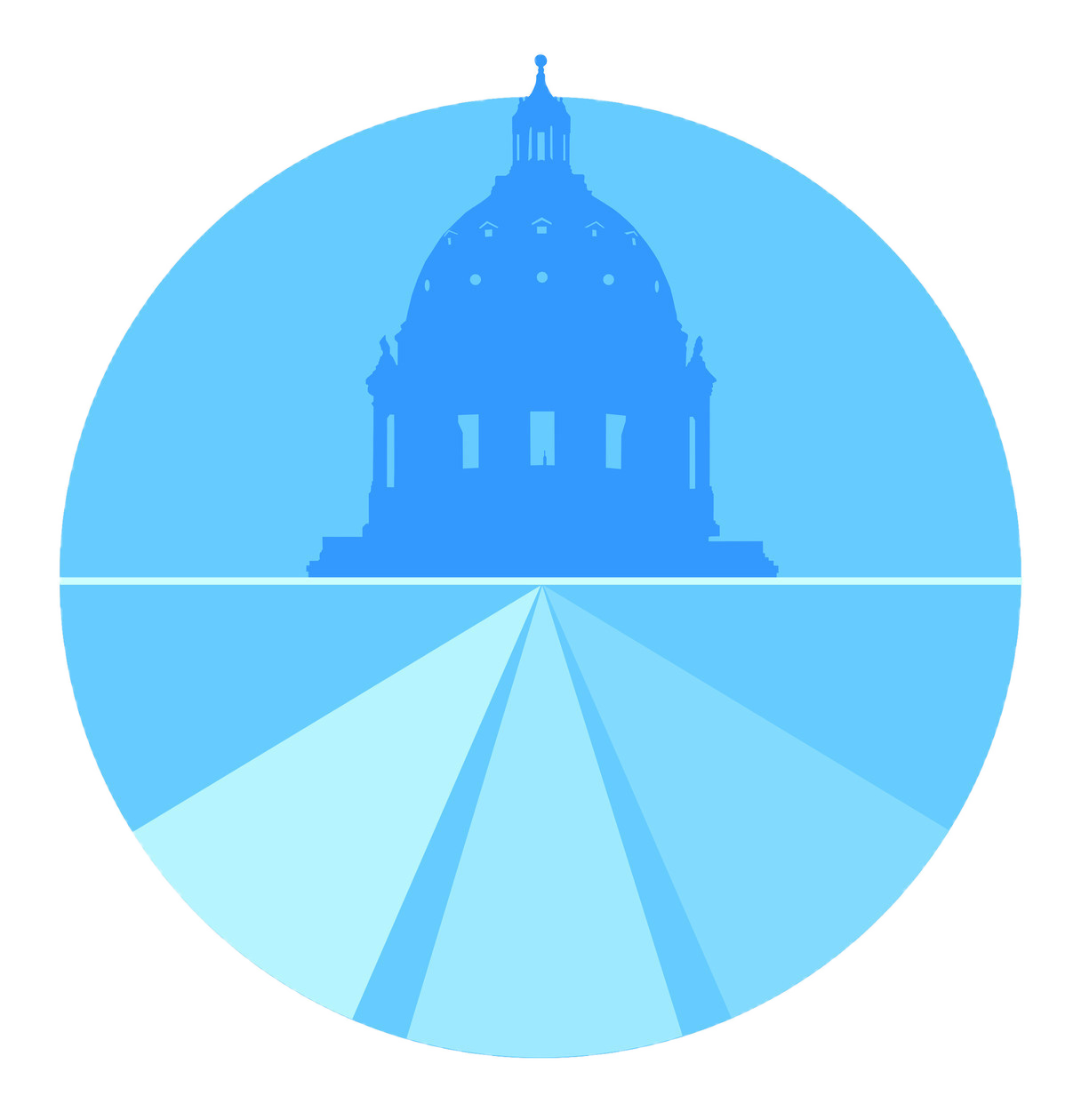 20%
Percentage of Minnesota's population who identify as part of the BIPOC community
12%
Current members of the state legislature who identify as BIPOC
196
The number of BIPOC college students that have participated in the program since 2016, many of them continuing their careers in policy and government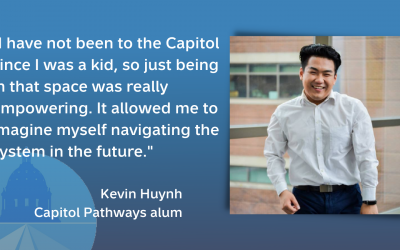 Accepting applications through December 3, 2021 for Capitol Pathways, a paid policy internship program for BIPOC college students.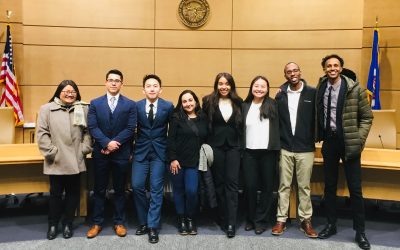 We're excited to begin recruiting Capitol Pathways hosts for the 2022 legislative session!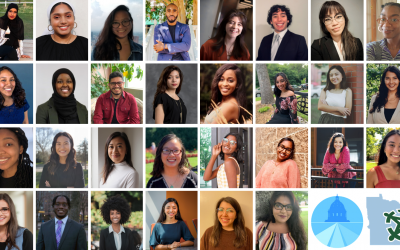 On June 10th, 2021, we gathered virtually to recognize the accomplishments of 32 students and 32 host organizations working together to broaden access for the next generation of leaders in policy.
SUPPORT CAPITOL PATHWAYS
A gift of any amount is valuable and goes directly to support the program. Donate today to support BIPOC students and their path to becoming civic leaders in Minnesota.
CONNECT
Stay connected to Capitol Pathways! Sign up to receive updates in your inbox.
This program is made possible in part by major donors:
Blue Cross and Blue Shield of Minnesota
Dick and Joyce H. McFarland Family Fund of the Minneapolis Foundation
F.R. Bigelow Foundation
Fredrikson & Byron, P.A.
McKnight Foundation
Schwan's Corporate Giving Foundation