Minnesota Capitol Pathways
Everyone should have access to opportunities in public service and policy, and our government should be representative of our communities.
Since 2016, the Capitol Pathways program from the Citizens League places college students who identify as Black, Indigenous, or People of Color (BIPOC) in paid internships with government offices, nonprofits, corporations, and law firms where they can gain experience and build relationships in and around the Capitol.
Each year during Minnesota's legislative session, interns can expect to accomplish several things that will help them in their future careers:
Build relationships with established policy leaders
Gain exposure to various kinds of careers in government
Get real-world experience in career fields they would like to learn more about
Create a strong professional resume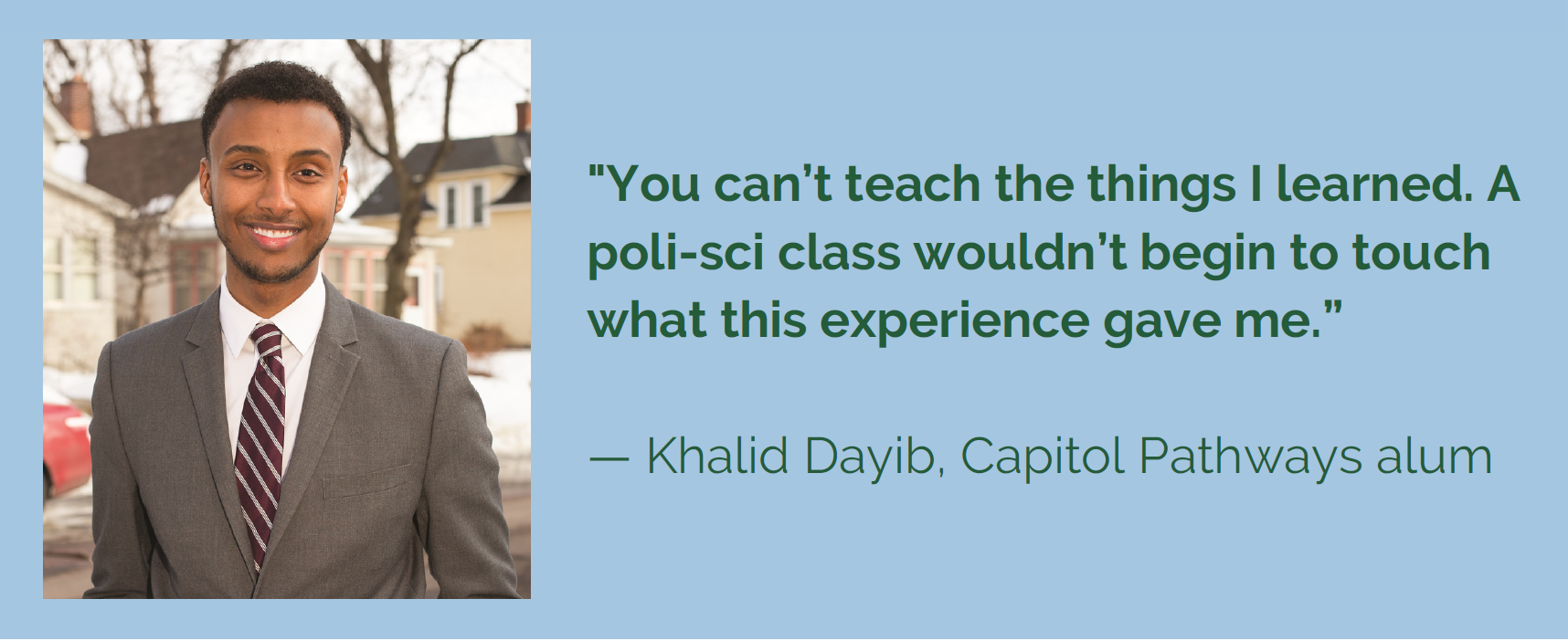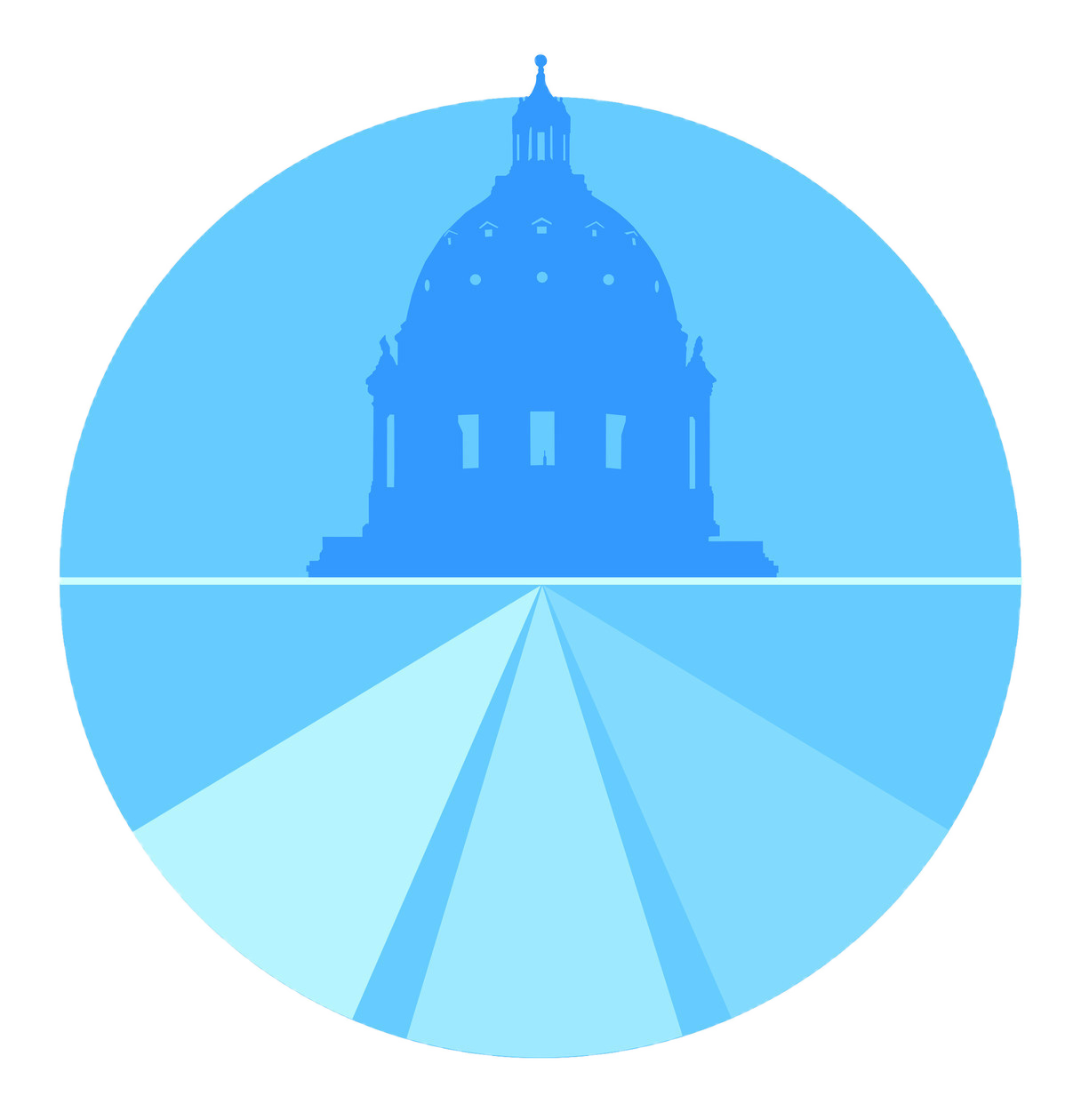 20%
Percentage of Minnesota's population who identify as part of the BIPOC community
12%
Current members of the state legislature who identify as BIPOC
164
The number of BIPOC college students that have participated in the program since 2016, many of them continuing their careers in policy and government
2021 Capitol Pathways Students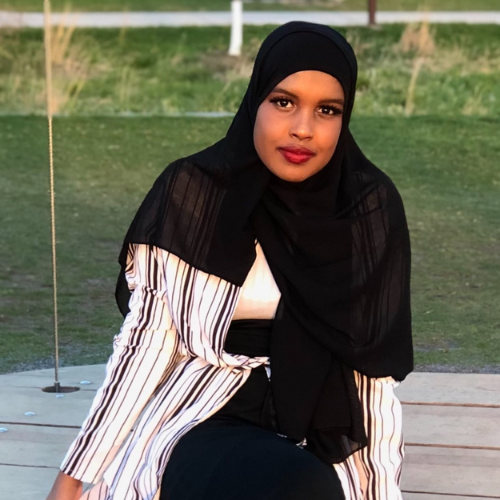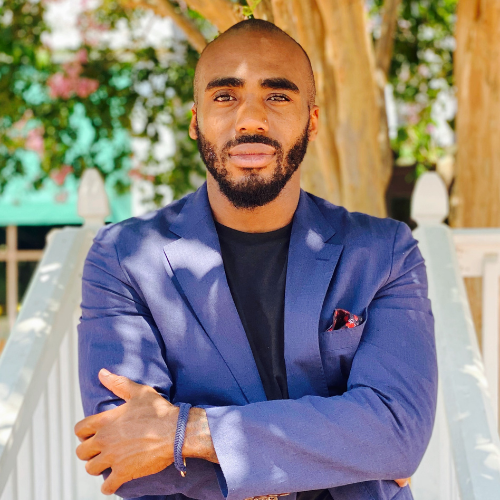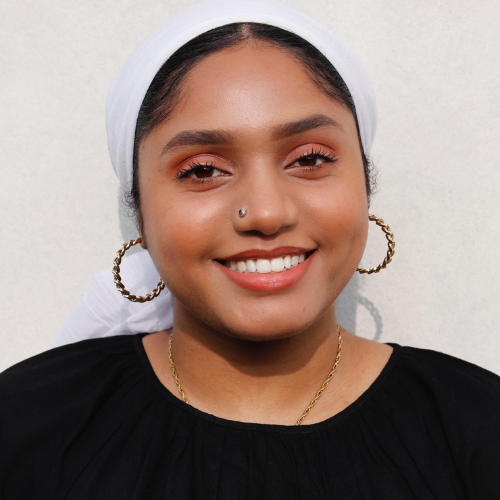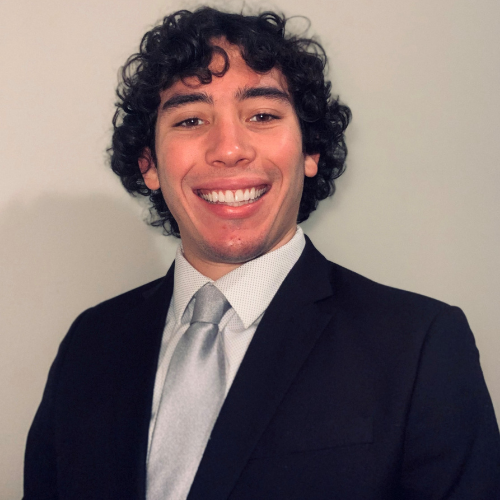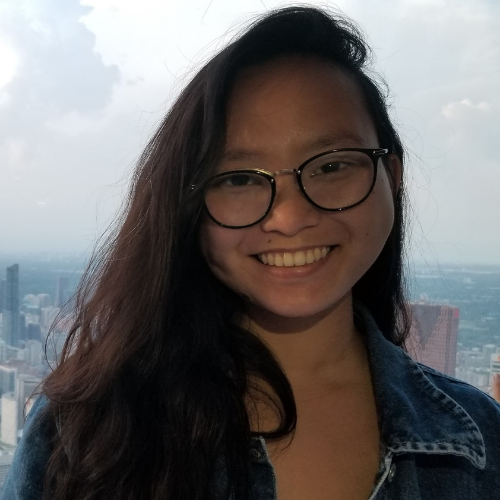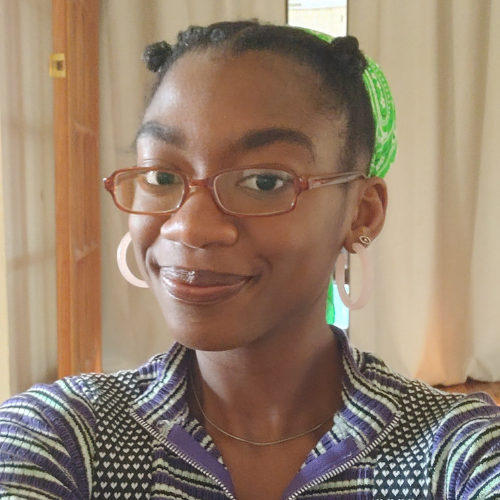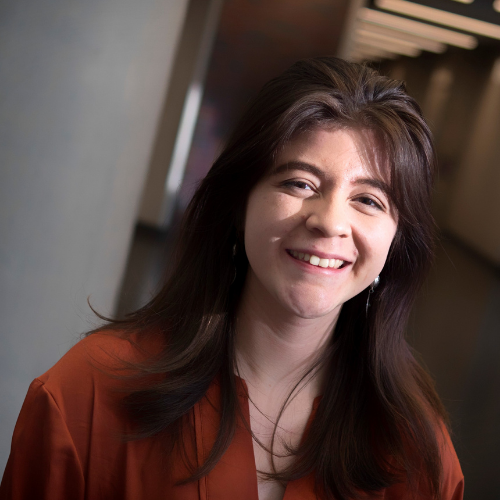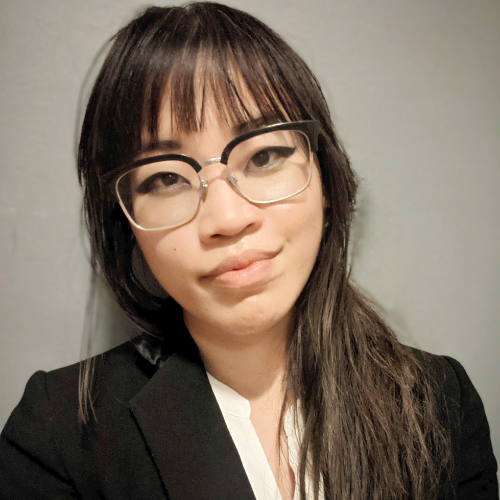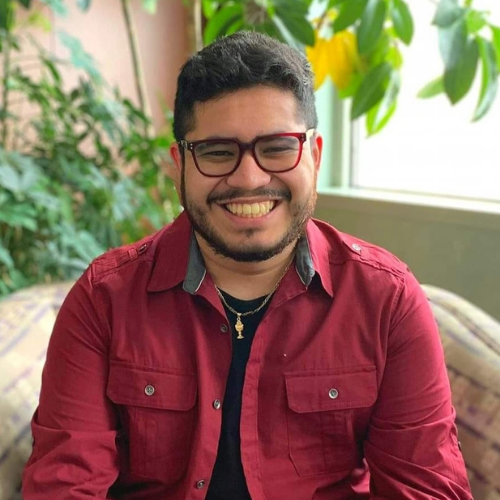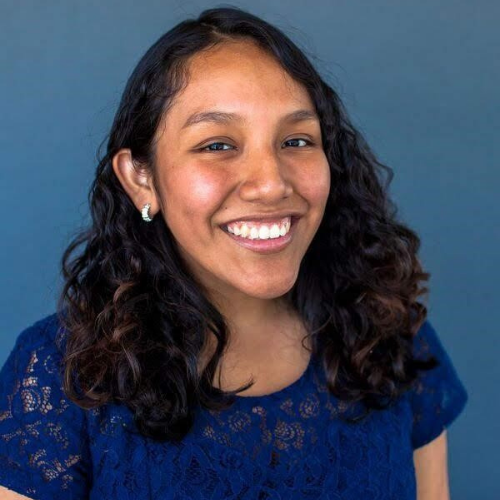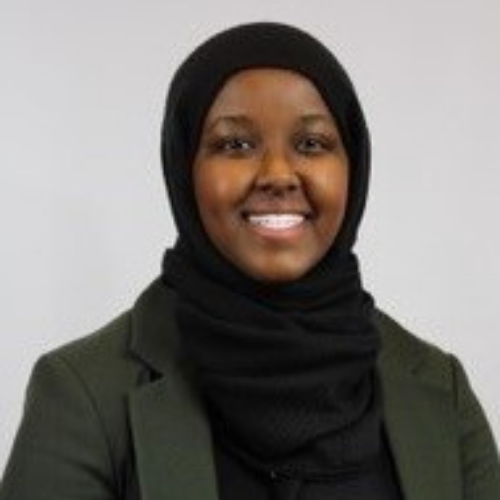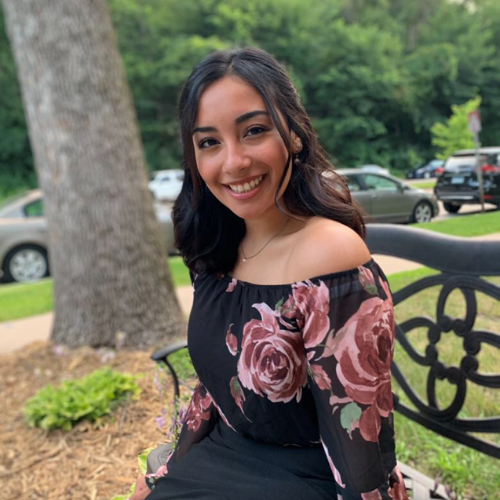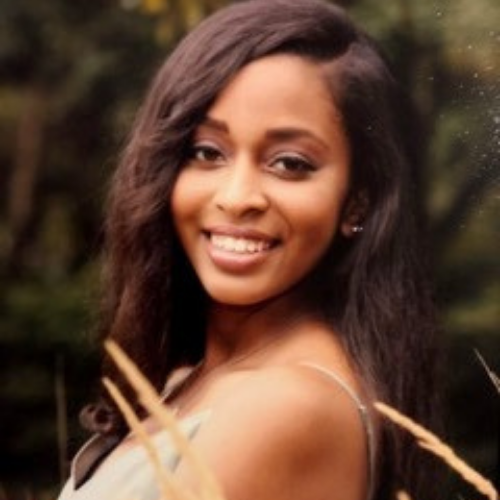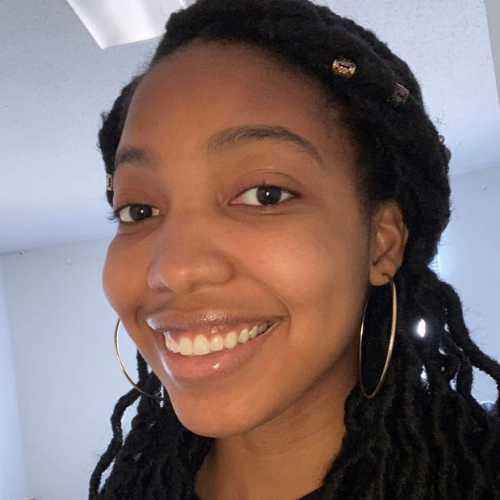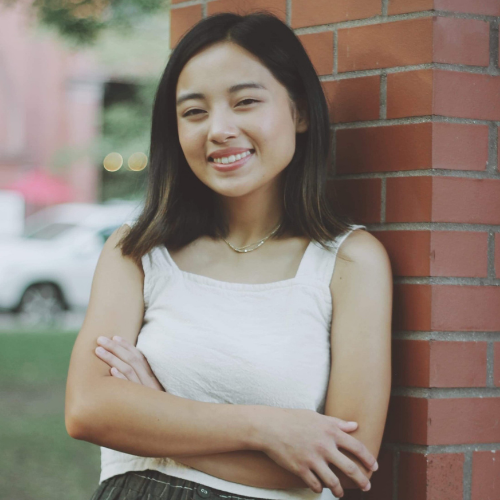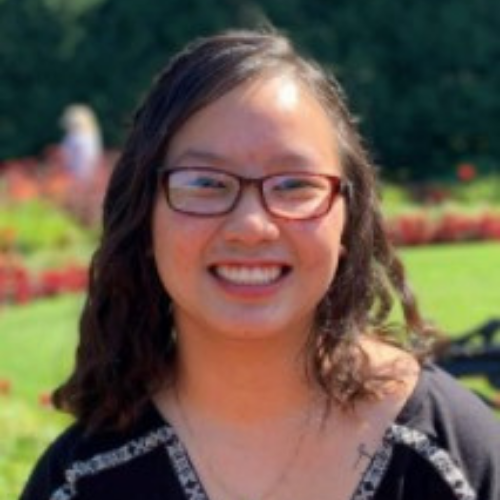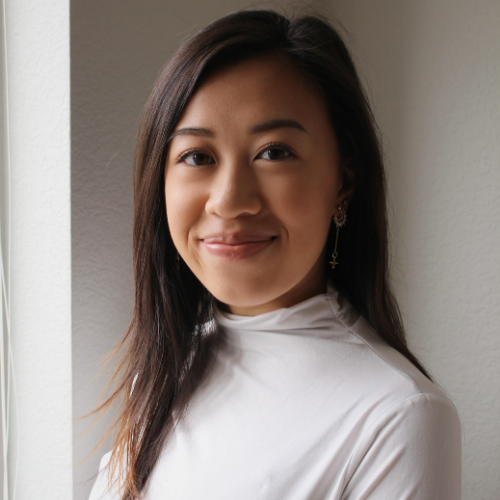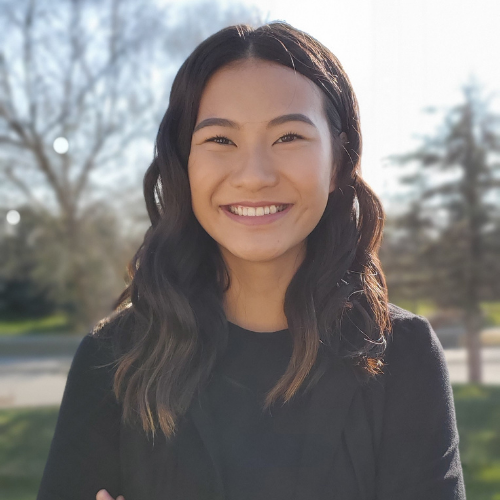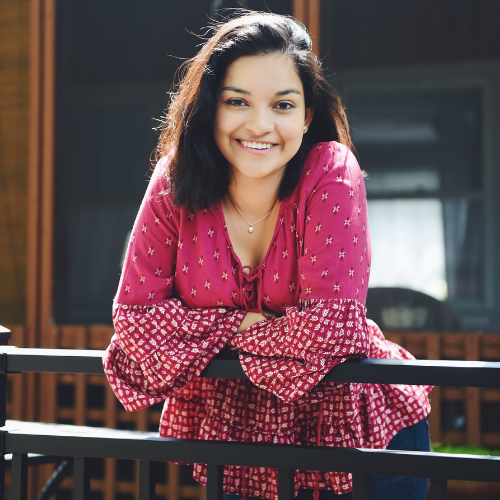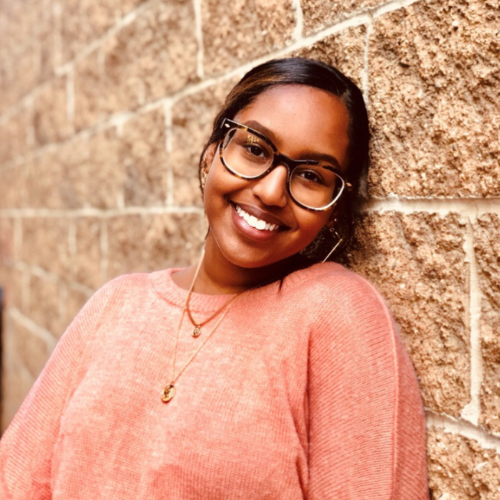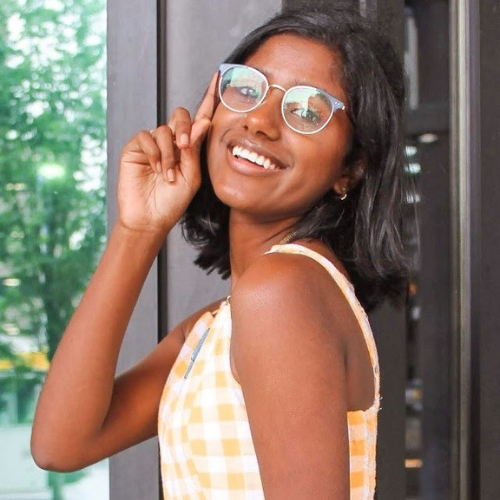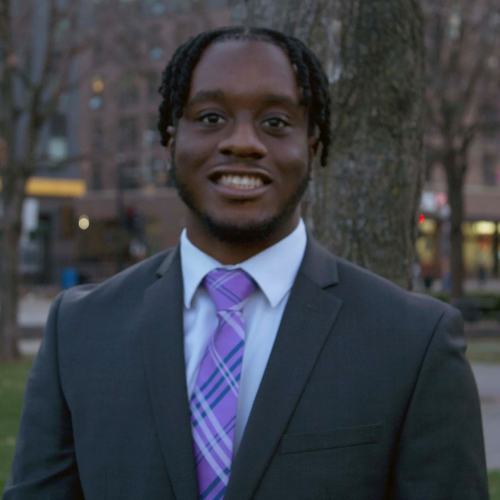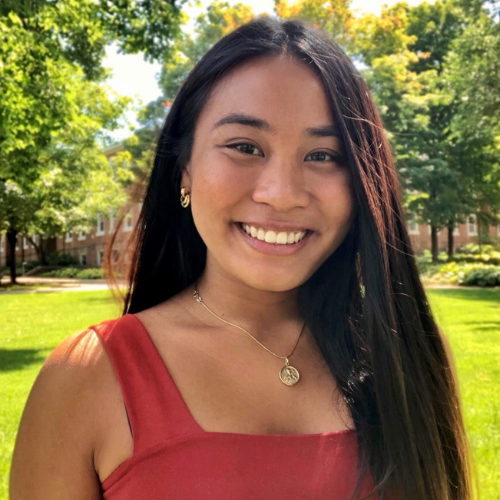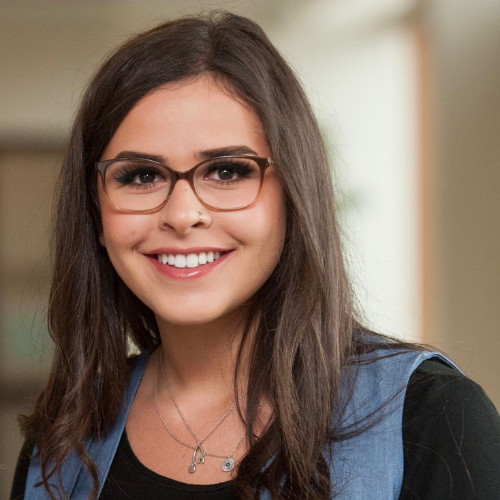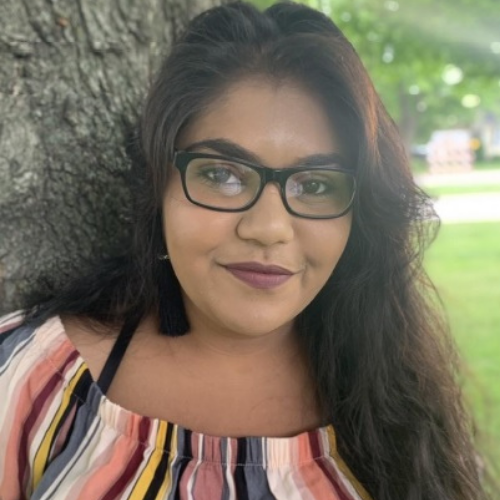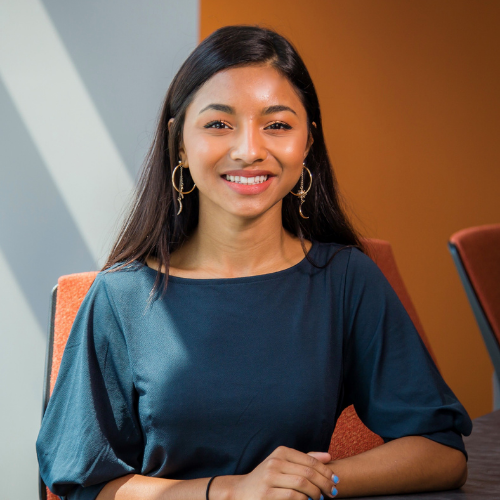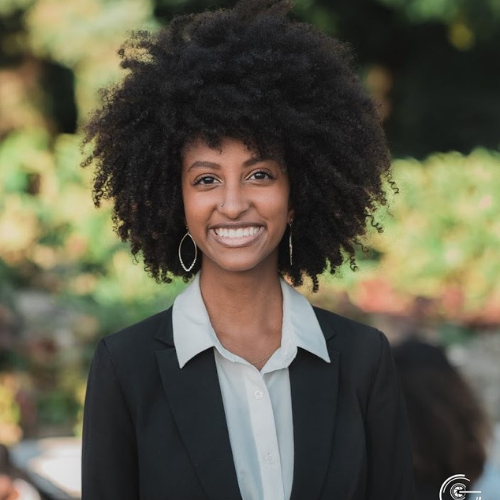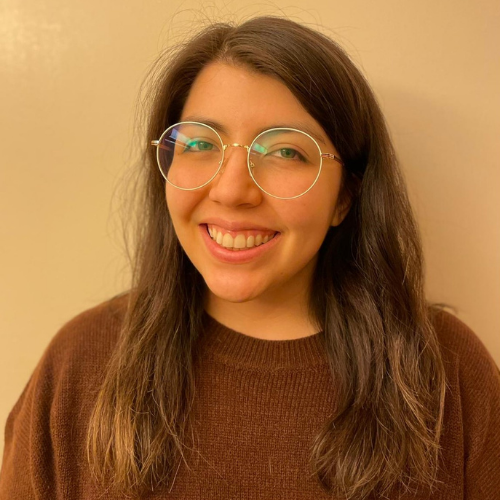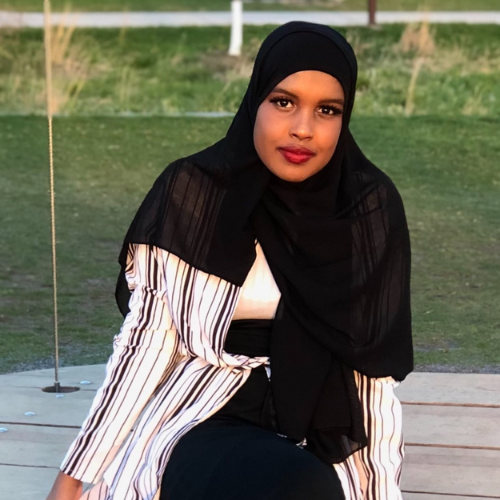 Adar Makhtal
Adar is currently a double major in Political Science and Sociology at the University of Minnesota-Twin Cities. She is minoring in social justice. Civic engagement and advocacy have been lifelong passions of hers, and she was happy to find a comfortable medium between the two in her double major of political science and sociology. This legislative session, Adar is focused on advancing housing reform in the Twin Cities and Greater Minnesota. She also advocates for early childhood education reform and providing resources to young children and families in need. Beyond those two priorities, Adar is also involved in racial equity projects and ensuring the fair and equal treatment of all Minnesotans. As someone who comes from a plethora of diverse backgrounds, she believes deeply in the concept of intersectionality and tries to implement that belief as much as she can in her advocacy and policy work.
Adar is placed at Greater Twin Cities United Way. This organization is committed to dismantling systems of oppression and fighting for equity in all aspects of life. Adar is also engaged in a variety of student and campus organizations at her school. She is a member of MUPSC-Multicultural Undergraduate Political Science Coalition. She's also currently participating in a research fellowship examining the disproportional impact the COVID-19 pandemic had on communities of color all across the nation and how government policy contributed to that impact. Through the Capitol Pathways program, Adar hopes to gain a deeper familiarity with the causes she hopes to champion in the future and the communities she hopes to one day serve. She also hopes to refine her advocacy and lobbying skills and gain valuable experience in the everyday activities and procedures of the legislature.
College:University of Minnesota - Twin Cities
Internship Site:Greater Twin Cities United Way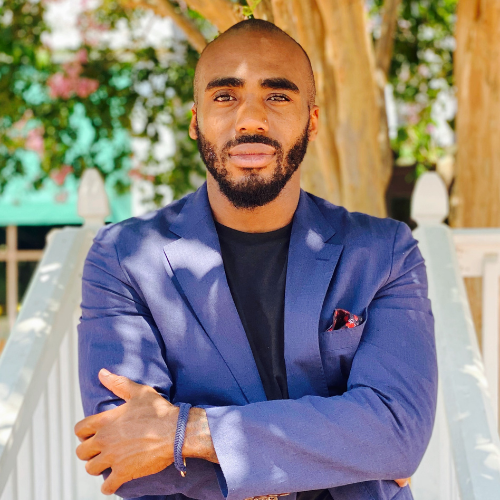 Aijalon Langston
Aijalon graduated from Millbrook High school in Raleigh NC, 10 days later he enlisted into the United States Marine Corps where he served as a 0811 Field Artillery Cannoneer until he was Honorably discharged from the service on December 31st, 2018. After completing his time in the service Aijalon started school at the University of Minnesota Twin Cities at the start of the Spring 19 semester. Since starting at the University of Minnesota, Aijalon has worked as a VIP Leadership Ambassador with the University of Minnesota's Admissions Department, been selected to the Minnesota Pre-law Scholar program offered by the Mondale Law School, and participated in a Judicial Externship at the Ramsey County Courthouse with the Honorable Judge Jennifer L. Frisch.
Aijalon is currently a Junior studying Sociology of Law, Criminology, and Deviance through the College of Liberal Arts, with a 3.3 GPA. During his spare time Aijalon volunteers with the Alpha Phi Alpha Fraternity Incorporated, District of Minnesota's annual ACT/SAT preparatory program for under-represented students and is currently serving as the program lead. Aijalon applied to the Capitol Pathways program because he hopes to start a career in public policy and law once he graduates and knew the program would provide the opportunity for him to gain real world experience while continuing to pursue his undergraduate degree; his host site is, Ewald Consulting's Government Relations team.
College:University of Minnesota - Twin Cities
Internship Site:Ewald Consulting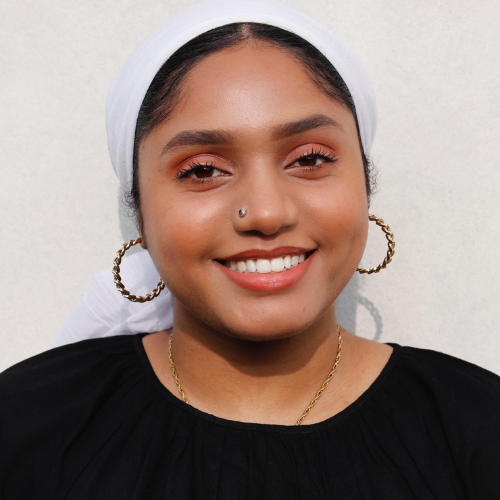 Aisha Malim
Aisha Malim is a fourth year student at the University of Minnesota- Twin Cities. She is majoring in Political Science and Journalism with an emphasis in Strategic Communications. Post-graduation she'd like to pursue a Master's degree in Public Policy to continue getting closer to achieving her career goals. While serving on Keith Ellison's Congressional Student Advisory Council, she was exposed to many different ways of approaching difficult political issues and policy challenges. That work enriched her interest in many policy areas. But more importantly, she found an interest in community and civic engagement that underpins and spans all of these various issues. Whatever the specific issue at hand, she gained experience in how to value and consider others' opinions and work together as a community to tackle the issue and address the impacts for various groups. A united community with shared values and accountability means a community that is invested in success. Those principles, grounded in the real voices and needs of people and communities, fuel her interest in these policy issues.
Aisha found value in diversity from a very young age because she didn't have the luxury to ignore the lack thereof. She believes when there is more accurate, adequate representation in what all people see around them, on their screens and from their leaders, we can work through diversity and make it our strength. This is what sparks Aisha's passion and interest in creating change through policymaking and seeking equitable solutions for Minnesota. She wants to learn more about ways she can use her power to impact media and politics in a way that upholds the true value of what diversity means, not just as a buzzword, but rather a meaningful commitment to cultivating rich stories that amplify all voices.
College:University of Minnesota - Twin Cities
Internship Site:Minnesota House of Representatives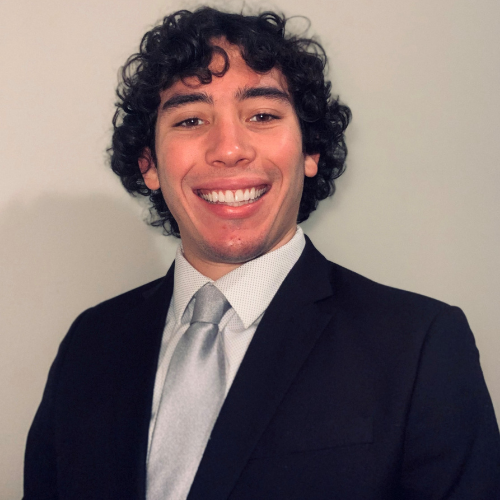 Alijhen Rosado
Alijhen is a senior at the University of Minnesota. He is majoring in Sociology of Law, Criminology, and Deviance with minors in Spanish and Leadership. He is a proud first generation student from Milwaukee, WI. Alijhen has held multiple leadership positions throughout his undergrad working as a peer mentor, service chair in his Latinx based Fraternity Sigma Lambda Beta, and as a captain on the Rugby team. His interest in public policy was sparked by his passions to serve his communities and to see a diverse government that represents everyone. Growing up Alijhen never imagined he could be involved or make a difference in government. Capitol Pathways has given him the opportunity to learn how everyone can practice advocacy and use their voice to share their experiences and influence policy. After graduating Alijhen plans to use what he has learned as a Capitol Pathway Intern to continue to lead and advocate for his communities.
College:University of Minnesota - Twin Cities
Internship Site:Twin Cities Habitat for Humanity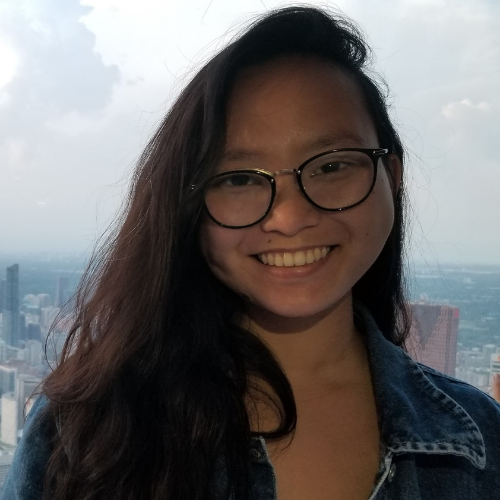 Angela Nguyen
Angela Nguyen is a third year at Macalester College majoring in International Studies and Asian Studies and minoring in History. At Macalester, she is the junior class representative on Macalester College Student Government (MCSG). She serves on various committees dedicated to better student life such as the Student Organizations Committee, Income Inequality Committee, and Committee for Refugee Student Access. Additionally, she is an active member and executive board member of Macalester QuestBridge Scholars Network, a college scholarship cohort for low-income students. In the Capitol Pathways program, Angela works with Lutheran Social Services of Minnesota (LSS) advocating for affordable housing. She also enjoys civic engagement and actively works at Hmong American Partnership teaching ESL and citizenship classes.
College:Macalester College
Internship Site:Lutheran Social Services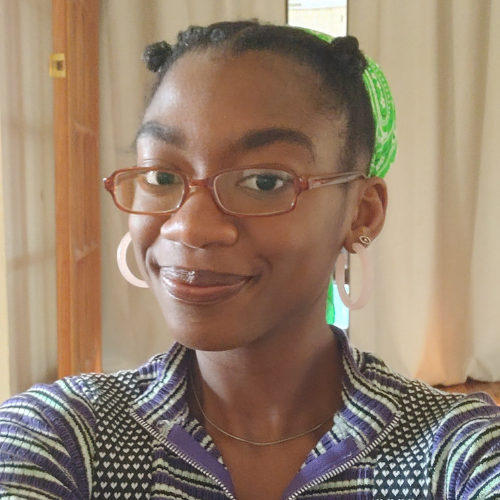 Aomie (AJ) Washington
Aomie Washington is a Capitol Pathways student interning with Fresh Energy, a non-profit organization that lobbies for climate and energy policy. AJ was born and raised in Grand Forks, a small town on the border of North Dakota and Minnesota. AJ graduated from the oldest high school in North Dakota and is now attending Hamline University, the oldest college in Minnesota. Miss Washington has a passion for literature and is pursuing a BA in English.
Aomie enjoys reading and is considering becoming a librarian. Recognizing the importance of public policy and civic engagement, AJ applied to the Capitol Pathways program after seeing it advertised on campus. Working on Fresh Energy's public affairs team has been an empowering experience for Miss Washington who now better understands how much and how little the government does for its citizens. In the near future, Aomie plans to engage in sustainability efforts at Hamline University and environmental advocacy within the Twin Cities.
College:Hamline University
Internship Site:Fresh Energy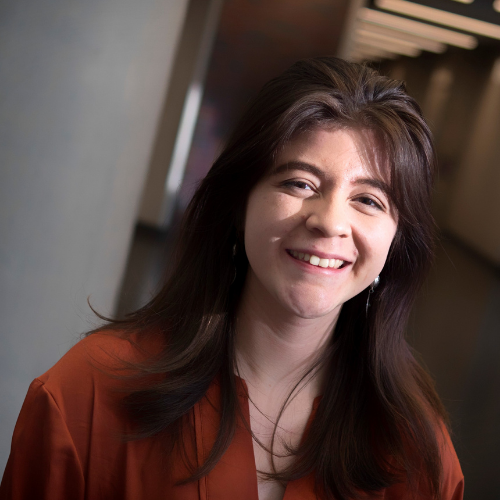 Citlaly Escobar
Citlaly Escobar is a senior at Augsburg University majoring in Political Science (Public Policy & Political Change concentration) and Sociology, and minoring in history. Overall, Citlaly is passionate about education access, political autonomy, and community liberation. Her passions arise from the experiences she had growing up as the daughter of Mexican immigrants and the process of navigating the social systems as a low-income, first-generation college student. As Citlaly engages in professional and community spaces, her work is grounded in the values carried by her family and culture.
Post-graduation, Citlaly plans to take a few years off before she obtains a Master's in Public Policy and a PhD in American Studies. While she does not dream of labor, she hopes to able to continue developing the field of Latine/Latinx Studies in the Midwest and implement ethnic studies across schools in Minnesota.
College:Augsburg University
Internship Site:EDAllies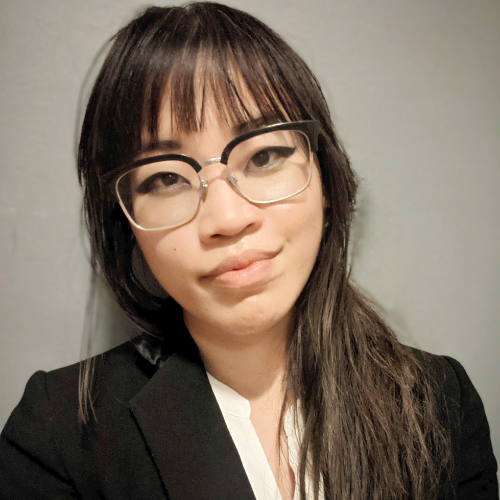 Emily (Emme) Knowles
Emme is a South Korean adoptee and current junior at Hamline University, majoring in Business Administration. Ultimately, she would like to go on to law school to specialize in civil/human rights, immigration or foreign policy. She is very passionate about being involved in volunteer work and is eager to get back to in-person volunteering as a clinic assistant for the Volunteer Lawyer Network. Currently, she is volunteering in a remote capacity for Tubman's legal division.
Especially after the past year, she became interested in policy work and, regardless of career path, views her internship through Capitol Pathways as being an incredible experience on a personal, career and educational level.
College:Hamline University
Internship Site:Friends of the Boundary Waters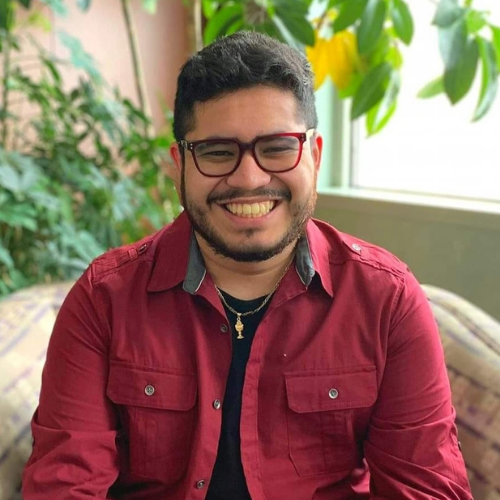 Erick Castellanos
Erick is a first-generation junior at the University of St. Thomas majoring in Data Analytics along with a concentration in American Politics. On campus, Erick is also heavily involved, holding leadership positions in two student organizations, including Co-President of the Hispanic Organization for Leadership and Achievement and Event Coordinator for Asian Students in America. Additionally, he is a mentor for first year students, despite the virtual format of the school year, and has experience planning campus wide events through his involvement with the Diversity Activities Board on campus and other leadership positions in previous years.
Erick is also passionate about tackling local and national issues involving racial inequities and trying to make a difference in whatever way that may be, which he hopes to do within the Capitol Pathways program. As an intern, Erick hopes to take advantage of this first-hand experience into the legislative process during this critical moment with the COVID-19 pandemic while representing his local Minneapolis community through his assigned organization, the Center for Economic Inclusion.
College:University of St. Thomas
Internship Site:Center for Economic Inclusion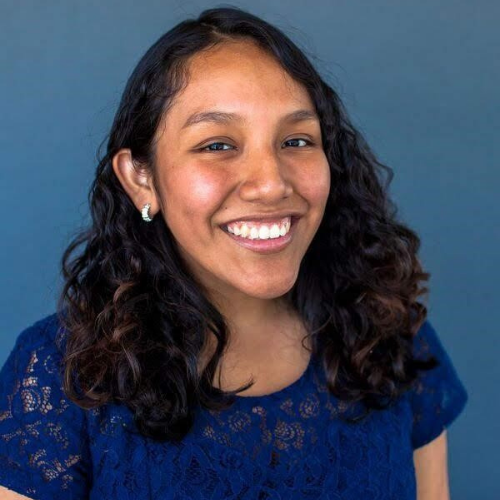 Gianella Rojas
Gianella is a senior student at Macalester College from Miami, Florida. She is majoring in Educational Studies and English. She is passionate about community organizing and advocacy, especially in education. Gianella also has an interest in writing, literature, and community-led archivals, specifically for BIPOC communities. She is an Urban Scholar alumni, interning at Minneapolis Park and Recreation as the Latinx Outreach Coordinator. She was the Marketing and Communications Intern at the Loft Literary Center, where she created and managed an interview series project called the I Am Series, featuring Black, Indigenous, and Artists of Color, on the Loft's website and social media.
In regards to education, Gianella has experience in teaching through programs such as Breakthrough Miami and Breakthrough Twin Cities. She loves working with students and wants to be a teacher one day. At Macalester College, she is part of Adelante, Macalester's Latinx organization, and is the facilitator for QTBIPOC, Macalester's Queer and Trans BIPOC Collective. She also works at the Department of Multicultural Life on the Social Justice Education team where she organizes events created for BIPOC on campus. Through Capitol Pathways, she hopes to learn more about public policy to develop her understanding of advocacy on a community-based level.
College:Macalester College
Internship Site:NAMI Minnesota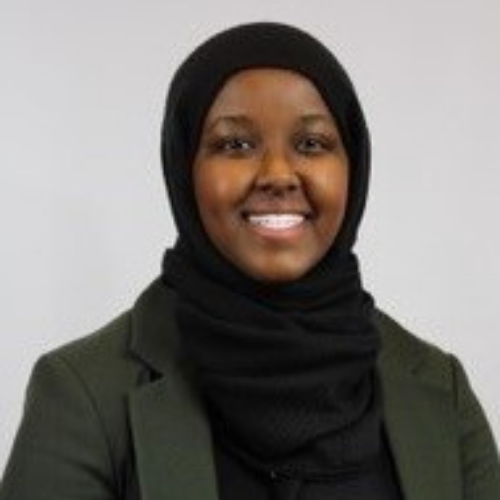 Hibo Ali
Hibo is a junior double majoring in Political Science and Sociology of Law, Criminology, and Deviance at the University of Minnesota – Twin Cities. She is passionate about public policy, particularly housing and education policy. At the university, she is the president of the Multicultural Undergraduate Political Science Coalition (MUPSC), the treasurer of UNICEF at UMN, and a board member on the University's Student Legal Services. After undergrad, Hibo hopes to attend law school.
Outside of university, Hibo is on the board of a public charter school in NE Minneapolis. Prior to Capitol Pathways, she was a Women Winning Political Leaders of Tomorrow (PLOT) intern. Through the Capitol Pathways Program, Hibo was placed with the Minnesota Housing Partnership (MHP) where she is able to work on affordable housing efforts in Minnesota.
College:University of Minnesota - Twin Cities
Internship Site:Minnesota Housing Partnership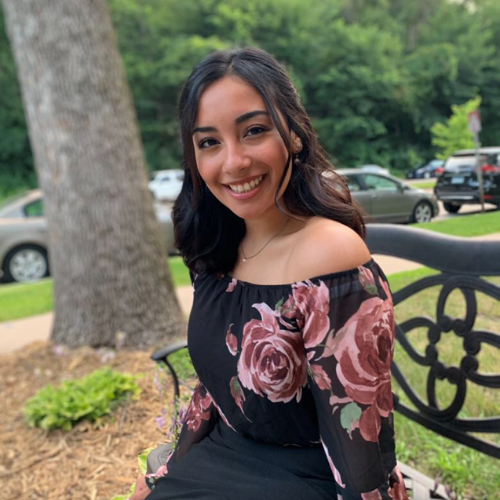 Hunter Santos
Hunter is a fourth year at the University of St. Thomas majoring in Social Work with a set graduation in May 2021. She was born in California but was raised in Saint Paul, Minnesota. Currently Hunter is completing her senior social work practicum at the Interprofessional Center for Counseling and Legal Services as a case manager.
Hunter is passionate about social justice, environmental work, and public policy. Through previous internships and opportunities, Hunter has gained a love for politics and hopes to run for office one day. After obtaining her bachelor's degree, Hunter plans to attend law school after spending a year gaining more professional experience.
College:University of St. Thomas
Internship Site:Great Plains Institute
Jackeline Cruz-Tapia
Jackeline is a Junior at the College of Saint Benedict, double majoring in Global Business and Hispanic Studies. Throughout her academic career, she has continued to develop multiple interests as she is involved in the IT department, Theater department, and Student Ambassadors, to name a few. She hopes to find herself involved in different spectrums of business that enable good relationships with communities and show passion for sustainability. She often finds herself in a contemplative state that gives her the courage to fight and learn for what is best for her community. As she has been involved with other companies/organizations like General Mills, Children's Hospital, The Science museum of MN, and Five Below, it has allowed her to get different grasps of leadership and communication. Finding contentment in her day-to-day life allows her to have more compassion and understanding of the world she lives in. Like most, she would like to feel fulfilled with her actions and have the best morals when making tough decisions.
College:College of Saint Benedict
Internship Site:Target Corporation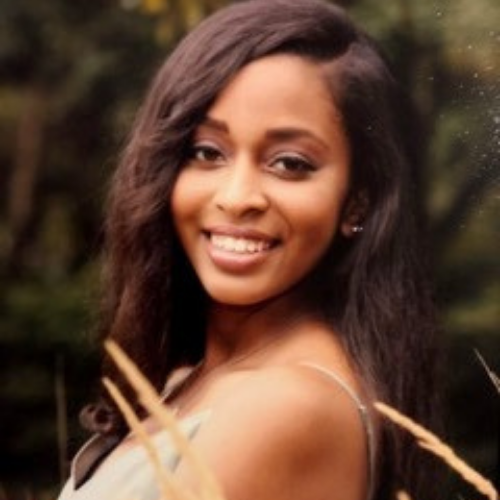 Jada Harvey
Jada is a second-year student at the University of St. Thomas. She is majoring in Biology- Premed with a minor in Criminal Justice. After completing her Bachelor's degree at the University of St. Thomas, she plans on attending medical school, Jada hopes to pursue a career as a Cardiothoracic Surgeon. Jada has always had a strong passion for helping others, she is also a big advocate for racial disparities within healthcare and would one day like to see universal healthcare for everyone.
This passion was the driving factor for applying to the Capitol Pathways Internship Program. She has been awarded this opportunity to advocate and fight for what she believes in. As a student at the University of St. Thomas, Jada is involved in many campus wide organizations and clubs. Jada has been an active member in St. Thomas Black Empowerment Student Alliance. Where they have provided an opportunity for students of all races to celebrate black culture and history. Jada is also involved in the Page Grant Foundation where she has committed over one-hundred hours throughout the past two years to tutoring elementary aged students in the subjects of Math and Science. As a member of the 2021 Capitol Pathways Cohort, Jada sees this as the ultimate learning opportunity to grow within her career field and to make a true impact on the people of Minnesota.
College:University of St. Thomas
Internship Site:Catholic Charities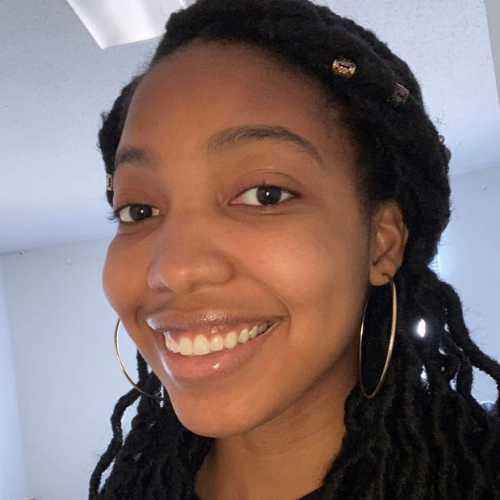 Jasmine Epps-Flowers
Jasmine is a third-year at Augsburg studying Political Science with a minor in sociology and Religion. As a dedicated member of her community, she works advocating for others, to create a space where everyone feels accepted and heard. This has been evident in her work for different organizations she dedicates her time to. As a LEAD Fellow (Leaders for Equity, Action, and Democracy) she partnered with the Minnesota Urban Debate League and helped empower students through competitive academic debate to become critical thinkers and effective advocates for their community. She also participates on Augsburg's Student Activity Council as a secretary. In this position, she helps assist and create programming to make Augsburg feel like a welcoming community to all of its students. These are just a few of Jasmine's accomplishments among others.
College:Augsburg University
Internship Site:The Council for Minnesotans of African Heritage
Jessie Luévano
Jessie is a junior studying political science and global studies, with a minor in history, at Hamline University. She has found a passion for public policy and immigration, shown by her internships at the International Institute of Minnesota as a citizenship services intern, and with St Paul ward 2 city councilmember Rebecca Noecker as a research intern. It is one of her fundamental beliefs that governance requires compassion, and while she is not sure where her career will take her, she knows she wants to work in government as a public servant one day.
In addition to her involvement in St. Paul, she is also an active participant in the Hamline community. She is President of IGNITE (a non-partisan group working to get women and non-binary people into politics), Co-President of Hamline's Model UN team, Economic Affairs chair for Student Congress, and the philanthropy chair for the Residential Housing Association. When she's not working or studying, you can find her tending to plants in her community garden plot.
College:Hamline University
Internship Site:Minnesota Budget Project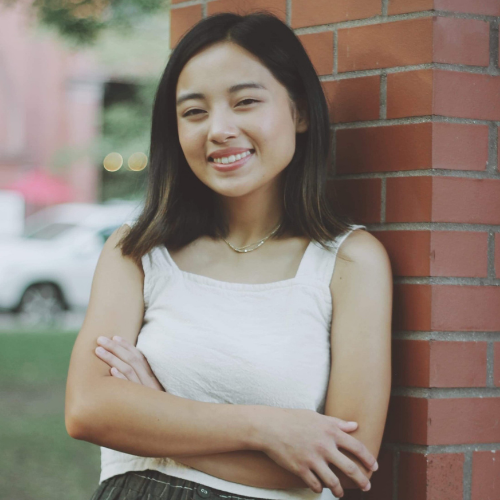 Keana Vang
Keana Vang is a senior at the U of M and is majoring in communication studies. She is open to anywhere her career may take her. Whether that be working within the non-profit sector or in social media, she wants to be able to make an impact in the communities around her.
Keana has worked numerous jobs and internships prior to capital pathways. This past summer, she had the privilege to work as the social media intern at LiveMore ScreenLess. She joined capitol pathways because she wants to see and be a part of an organization that strives for diversity and helps make BIPOC voices heard. Throughout her time in the capitol pathways program, she hopes to create long lasting relationships, learn more about public policy, and how she can make a difference within her community.
College:University of Minnesota - Twin Cities
Internship Site:Minnesota Citizens for the Arts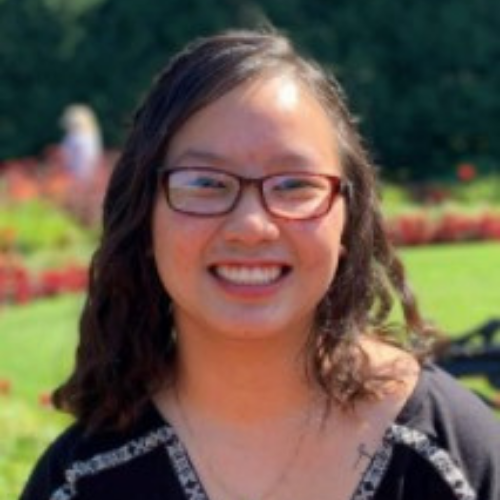 Kieu My Phi
Kieu My Phi is a senior studying Public Policy with minors in Nonprofit Strategies & Operations and Economics. She is also a first-year graduate student in the Master's of Public Health – Global Health. She was born in Viet Nam and immigrated to the United States with her family when she was five years old. She loves working with students and gained a passion for policy work after she started her education at St. Catherine's University. Her studies have led her to focus on education, collective trauma, and environmental justice policies. She joined Capitol Pathways because she wanted to build more networks with students of color from across the Twin Cities passionate about policy work. She is still new to the environmental policy side and is excited to be working with Northeastern Minnesotans for Wilderness this spring to learn more about policy around protecting the environment.
College:St. Catherine University
Internship Site:Northeastern Minnesotans for Wilderness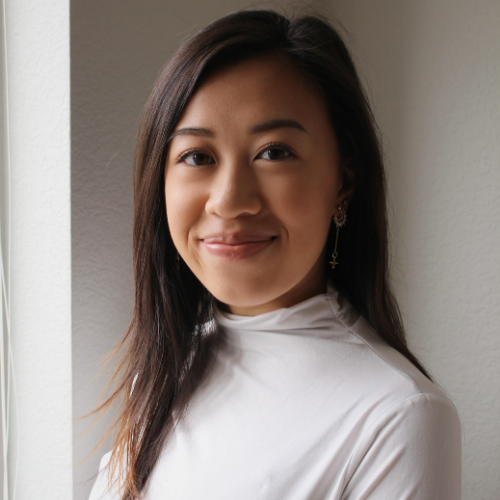 Mai Xue Xiong
Mai Xue is a third year student at the University of Minnesota – Twin Cities. She is majoring in Health Services Management with a minor in Public Health. She is extremely passionate about issues related to public health, disparities in healthcare, and environmental justice. She hopes to one day use her knowledge in helping those in the minority community who are uninformed about healthcare. She is a mentor for two Asian Student Organizations, Vietnamese Student Association of Minnesota (VSAM) and Hmong Minnesota Student Association (HMSA), where she hopes to guide students towards success.
Mai Xue has always had an interest in how the government affects public health. She applied to the Capitol Pathways Program to expand her knowledge on how the legislative system works and how it impacts the community. She appreciates that this program specifically focuses on giving students in the BIPOC community a voice. During her free time, she likes to take her dog on walks, cook food with family and friends, and do crafty activities such as crocheting.
College:University of Minnesota - Twin Cities
Internship Site:Minnesota Environmental Partnership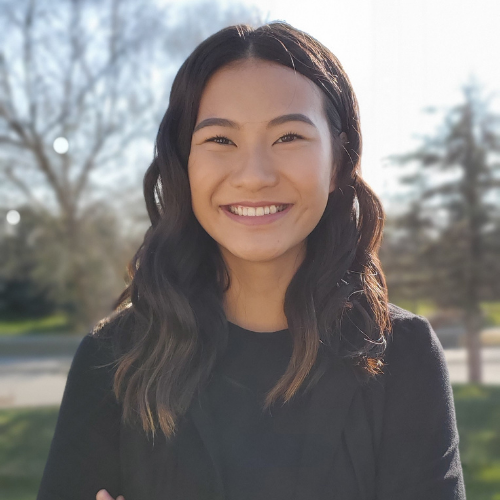 Mainhia Thao
Mainhia (she/her/hers) is a first-generation student. She is currently a senior undergraduate studying Public Health: Public Policy and beginning her first year in the Master of Public Health: Global Health program at St. Catherine University. Throughout the last couple of years, she has found her passion and commitment to global health, environmental justice, and health justice. Many dynamics in the world limit the full realization of health. She is interested in optimizing the leverage points to increase environmental and health equity in some of the most difficult places to sustain it. Mainhia looks forward to advocating, educating, and building partnerships with her community and amplifying their concerns about the environment that they live in.
Mainhia is hosted by the Minnesota Center for Environmental Advocacy (MCEA) and is excited to indulge in the legislative process and experience hands-on activities that are difficult to find in classroom settings. Mainhia enjoys sewing and crafting for leisure, and when weather permits, she enjoys playing tennis and volleyball.
College:St. Catherine University
Internship Site:Minnesota Center for Environmental Advocacy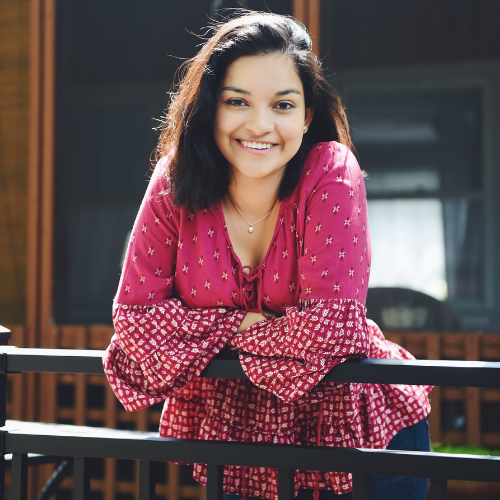 Maureen (Reen) Reinhardt
Reen is a third year student at Hamline University where she is majoring in Legal Studies with a minor in Philosophy. She is graduating this year and will be attending Mitchell Hamline School of Law in the Fall of 2021. When she isn't in class, Reen volunteers her time to coach and captain the university's Dance Team that she has helped run since early in her first year. In her time at Hamline, she has also taken part in the Mock Trial Team, as well as the Symphony Orchestra.
Reen was placed at Lockridge Grindal Nauen, P.L.L.P. for Capitol Pathways, a law firm with a strong state and local government team. She applied to the Pathways Program looking to further her education in legislative law, learn more about Minnesota's government, and gain hands-on experience working in a law firm.
College:Hamline University
Internship Site:Lockridge Grindal Nauen PLLP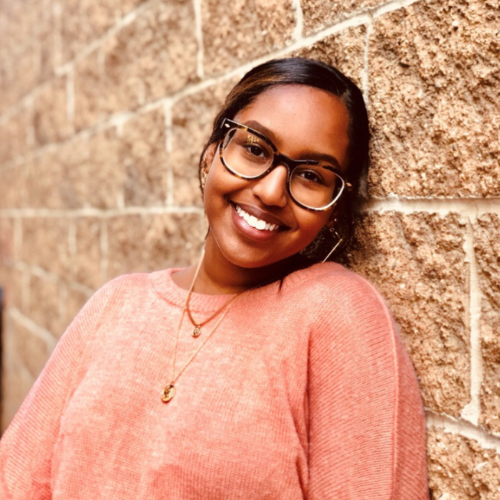 Muntaas Farah
Muntaas Farah is a second year student at the University of Minnesota –Twin Cities. She is double majoring in Political Science and Communications. She is passionate about social justice, film, environmental awareness and justice, and much more. She has been a part of numerous extracurricular clubs including Black Student Union, GirlUp, College Dems, etc. She has also previously interned with Mayor Norton of Rochester, MN, she has interned as a social media/communications intern for a Legal Center in London, UK, and she is currently working as a section leader for the MLK program at the University of Minnesota. Muntaas was placed at the Sierra Club North Star Chapter for Capitol Pathways, where she will gain more insight in the legislative world from an environmental justice perspective.
College:University of Minnesota - Twin Cities
Internship Site:Sierra Club North Star Chapter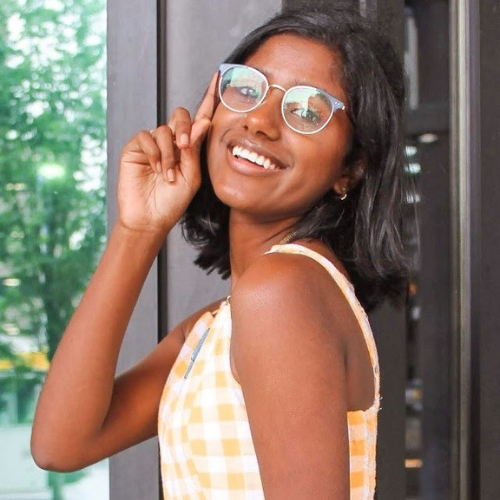 Nithyashri (Nithya) Venkatasubramanian
Nithya Venkat is a current Capitol Pathways intern placed at Hennepin Healthcare. She is a freshman at the University of Minnesota majoring in Biology and planning a double major in Global Studies. Nithya also volunteers with mutual aid groups like the St. Paul Encampment Hub and last fall she was a Policy Fellow at Minnesota Youth Collective. She loves astrology, cooking, rom-coms, and analyzing pop music.
College:University of Minnesota - Twin Cities
Internship Site:Hennepin Healthcare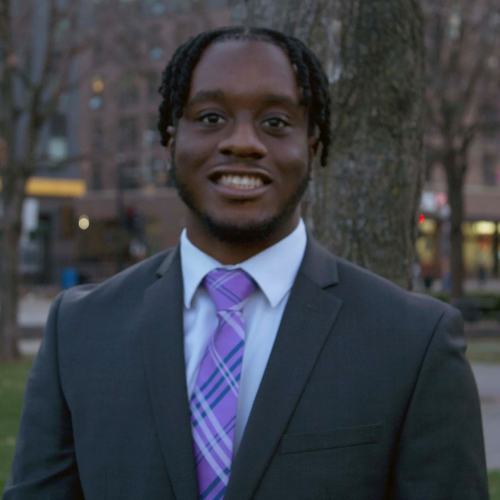 Olufemi (Femi) Akindumila
Femi Akindumila is a Capitol Pathways intern who will be working at the Immigration Law Center with Executive Director Veena Iyer on advocacy this spring semester. He is a junior at the University of Minnesota who is studying sociology and psychology. He is a Nigerian-American who plans to go to law school in order to create a better future for him and his community.
College:University of Minnesota - Twin Cities
Internship Site:Immigrant Law Center of Minnesota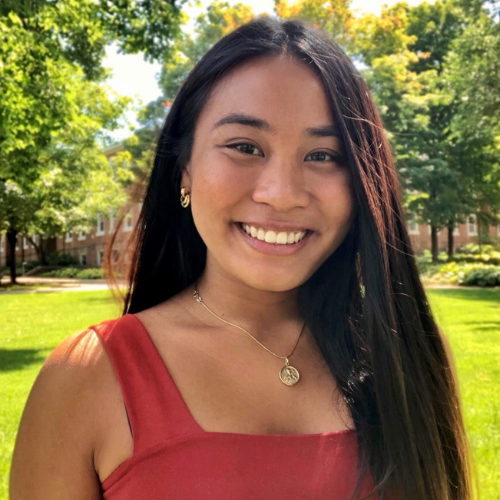 Pia Angelika Puentespina
Pia Angelika L. Puentespina is completing her second year at Macalester College as an International Studies and Political Science double major. She was born and raised in Davao City, Philippines. Before moving to Minnesota to attend college, she also worked and studied in China for a few years. Pia is now interning with Faegre Drinker Biddle & Reath LLP through the Capitol Pathways program. She intends to work in the field of law and serve underrepresented populations.
Pia is currently a volunteer at Standoint, a Minnesota non-profit that serves a legal resources for domestic and sexual violence survivors, advocates, attorneys, and other professionals working within the justice system. She has worked for the United World Colleges as a university counselling intern and an International Baccalaureates CAS intern. At Macalester, she is also a Resident Assistant. Pia applied to the Capitol Pathways Program to receive hands-on experience with public policy and participate in the legislative process at the state level. She hopes to gain a better understanding of how real change can occur and how she can play a role in it.
College:Macalester College
Internship Site:Faegre Drinker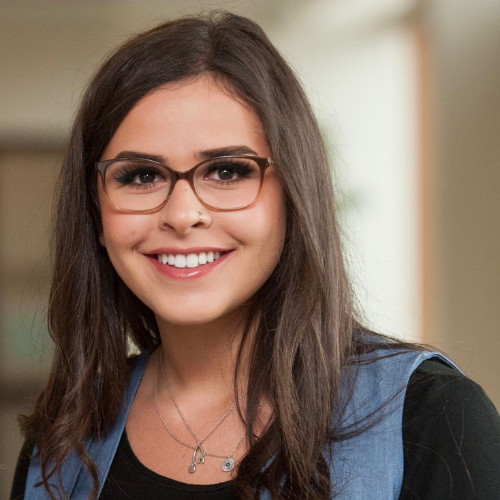 Rosanne (Rosie) Salem
Rosie is a third-year student at the University of St. Thomas, St. Paul. Her host internship site this legislative session is the law firm of Fredrikson & Byron. Rosie is majoring in Political Science with a double minor is Biology and Justice & Peace Studies. She currently serves as the Public Relation Chair on the board of the African Nations Student Alliance (ANSA), and holds other memberships in clubs such as the Black Empowerment Student Alliance (BESA) and the Hispanic Organization for Leadership and Achievement (HOLA). Her aspiration upon graduation, is to attend law school in order to become an agent of voice and change.
Her love of advocacy and justice work motivates her to develop and grow her understanding of the various intricacies within policy, and how they affect individuals within the community. Rosie believes that change comes from the ground up, but that it is equally important to have those with policymaking capabilities follow through. She hopes to use this opportunity as a Capitol Pathways Intern to learn how we can represent the underrepresented, and we can give agency and power to groups who have been, and are historically underrepresented.
College:University of St. Thomas
Internship Site:Fredrikson & Byron, P.A.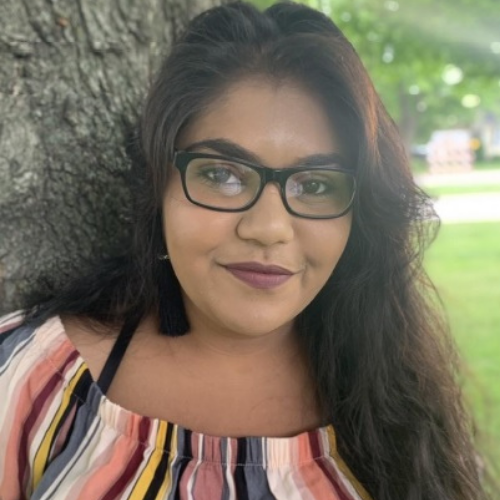 Samantha Raghu
Samantha Raghu is a first-generation, Indo-Guyanese, rising senior at Gustavus Adolphus College pursuing a Sociology/Anthropology major along with a Political Science minor. As a Gusties Attaining Interpersonal Networks (G.A.I.N.) mentor, Samantha planned and executed activities aimed at creating an inclusive environment for freshmen students of historically underrepresented backgrounds (i.e., multilingual, first-generation, low-income, etc.). With a keen interest in education reform, Samantha served as a Summer Teaching Fellow under the Uncommon Charter Institutions where she reviewed, planned, and taught algebraic materials to students of historically underrepresented backgrounds.
She also coordinated with faculty members to create a supportive space for her students to express discontent with current institutional policies and practices. Currently on campus, Samantha is serving as the Risk Manager for the Organization for LatinX American Students (O.L.A.S.) and a student representative for the President's Council on Diversity, Equity, and Inclusion (P.C.D.E.I.). With empathy and compassion at the forefront of her current and future endeavors, Samantha aspires to become a member of the Board of Education within her congressional district and use her role to advocate for the needs of low-income and minority students. She is also eager to build meaningful relationships with her intern directors and cohort members as she continues her journey throughout the Capitol Pathways program.
College:Gustavus Adolphus College
Internship Site:Places Reimagined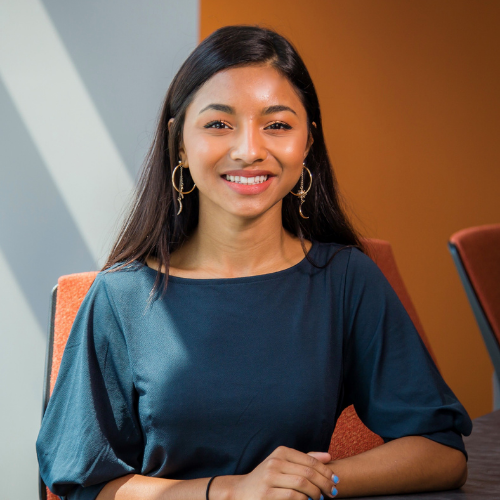 Swopnil Shrestha
Swopnil Shrestha (she/hers) is currently interning at Minnesota Council of Nonprofits. She is a senior at Macalester College where she majors in educational studies and political science. She is passionate about educational justice within public policy, the structural school level, and in pedagogy and curriculum. She is specifically invested in healing and liberatory approaches to education such as ethnic studies, decolonial education, and critical race theory. Swopnil strongly believes in the movement for quality and accessible education for all learners and hopes to be a part of spaces where she can learn and collaborate with others to sustain this work. She applied to Capitol Pathways to learn how policy can be used as a tool for transformative change in community movements and hope to connect with others also invested in this work.
College:Macalester College
Internship Site:Minnesota Council of Nonprofits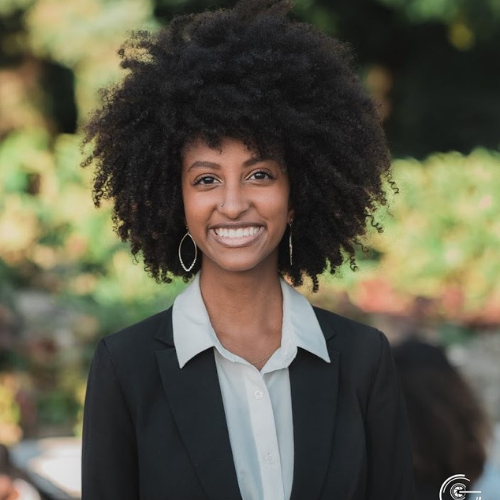 Tsion Tulu
Tsion Tulu is a dedicated student with a passion for international relations and health equity who values serving her community. Tsion is able to cultivate her passion for health and community through her positions as a student coordinator at Hamline's Center for Justice and Law, Co-President of the Ethiopian Eritrean Student Union (EESU), and Student Researcher for the Public Health Department.
Tsion looks forward to graduating in 2021 with a BA in Public Health and Global studies and working with non-profit organizations that focus on addressing health disparities and advocating for access to health services for marginalized communities.
College:Hamline University
Internship Site:Allina Health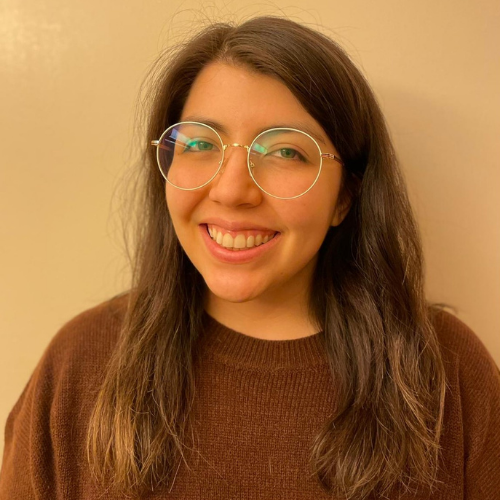 Victoria Gutierrez
Victoria Gutierrez is a senior at St. Olaf College pursuing a major in Political Science, Sociology/Anthropology, and Race and Ethnic Studies. She is interested in community organizing and policy work focused on urban planning. With a passion for urban policy, Victoria hopes to pursue a career in social policy and social administration. Victoria is an active member on campus and in the community. She is a Writing and Research Tutor, an International Student Counselor, the secretary for the Latin American student organization, SOMOS, and a Magnus the Good Collaborative Research Fellow. Through these leadership roles, Victoria has found a passion for community and social justice, where direct collaborations can go a long way.
She believes that Capitol Pathways is a great opportunity for her to learn more about the policy work she intends to follow in the future and learn about the ways more people of color can be incorporated into the government. Victoria is an international student from Santa Cruz, Bolivia, and has lived in the Netherlands and Italy before coming to the United States.
College:St. Olaf College
Internship Site:Minnesota Department of Transportation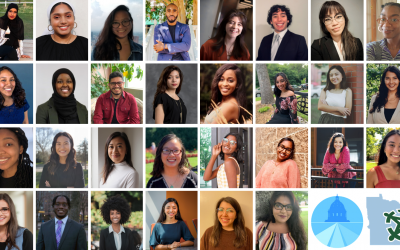 On June 10th, 2021, we gathered virtually to recognize the accomplishments of 32 students and 32 host organizations working together to broaden access for the next generation of leaders in policy.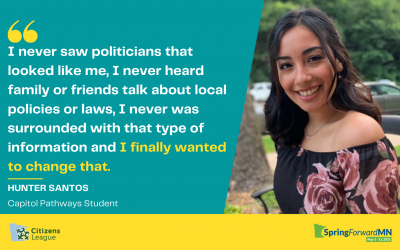 Hunter is a fourth year at the University of St. Thomas majoring in Social Work graduating in May 2021. She was placed with host organization Great Plains Institute for her Capitol Pathways internship during the 2021 legislative session.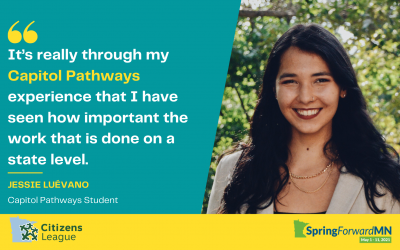 Our Q&A with Capitol Pathways intern Jessie, a junior studying political science and global studies, with a minor in history, at Hamline University.
SUPPORT CAPITOL PATHWAYS
A gift of any amount is valuable and goes directly to support the program. Donate today to support BIPOC students and their path to becoming civic leaders in Minnesota.
CONNECT
Stay connected to Capitol Pathways! Sign up to receive updates in your inbox.
This program is made possible in part by major donors:
Blue Cross and Blue Shield of Minnesota
Dick and Joyce H. McFarland Family Fund of the Minneapolis Foundation
F.R. Bigelow Foundation
McKnight Foundation
Schwan's Corporate Giving Foundation