Minnesota Capitol Pathways
With the long-term goal of making our government truly representative of our communities, this paid internship program opens access to the Minnesota State Capitol to the next generation of leaders of color.
Through this program, interns build relationships with established policy leaders, gain exposure to various kinds of careers in government, get real-world experience in career fields they would like to learn more about, and build a strong professional resume in the process.
Learn about this year's cohort, host organizations, and alumni mentors.
STUDENTS
The 2019 cohort includes 33 students from 12 schools around the state.
ALUMNI MENTORS
Three alumni mentors provide support, coaching, and advising to the student cohort.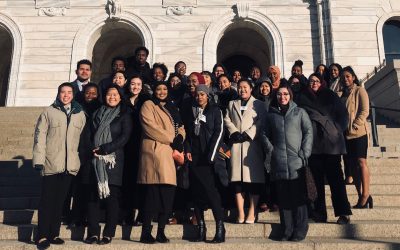 Feb 15: Get to know our 2019 cohort! Each month, students gather for a cohort-wide meeting and social to follow.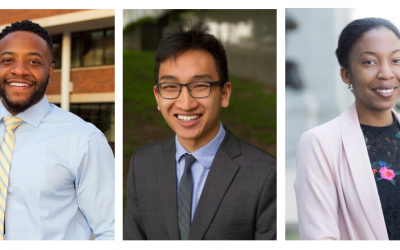 The goal of having alumni mentors is to provide the 2019 Capitol Pathways student cohort an added and more hands-on layer of support as they navigate their work spaces and the Capitol.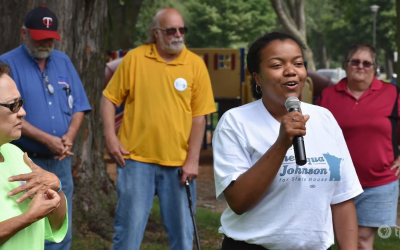 Meet Cheniqua Johnson, Capitol Pathways alum, who sat down with TPT Almanac's David Gillette to talk about the connections she's made and the achievements she's already accomplished in her young career.
Twin Cities PBS has covered Capitol Pathways since the beginning of the program in 2016, interviewing participants during their internship and alumni as they continue their careers in policy. Watch below.
CONNECT
Stay connected to Capitol Pathways! Sign up to receive updates in your inbox.
SUPPORT
A gift of any amount is valuable and goes directly to support the program. Donate today to support students of color and their path to becoming civic leaders in Minnesota.
This program is made possible in part by major donors:
Bush Foundation
Dick and Joyce H. McFarland Family Fund of The Minneapolis Foundation
F.R. Bigelow Foundation4
The Martha Struthers Farley and Donald C. Farley, Jr. Family Foundation
McKnight Foundation
Otto Bremer Trust
Roy G. and Naomi Harmon Johnston Family Family Foundation
The Saint Paul Foundation
Sarah Farley and Betty Tisel