Minnesota Capitol Pathways
Capitol Pathways opens access to policymaking and public service to the next generation of leaders who are Black, Indigenous, and People of Color (BIPOC). It is a paid spring internship program for BIPOC students who are currently enrolled in a 2 or 4 year college or university in Minnesota. With the long-term goal of making Minnesota state government more representative of our diverse communities, our program provides legislative and career readiness training alongside an immersive hands-on internship experience with organizations doing work at or around the Capitol during the legislative session.
Everyone should have access to opportunities in public service and policy, and our government should be representative of our communities.
Since 2016, the Capitol Pathways program from the Citizens League places college students who identify as Black, Indigenous, or People of Color (BIPOC) in paid internships with government offices, nonprofits, corporations, and law firms where they can gain experience and build relationships in and around the Capitol.
Each year during Minnesota's legislative session, interns can expect to accomplish several things that will help them in their future careers:
Build relationships with established policy leaders
Gain exposure to various kinds of careers in government
Get real-world experience in career fields they would like to learn more about
Create a strong professional resume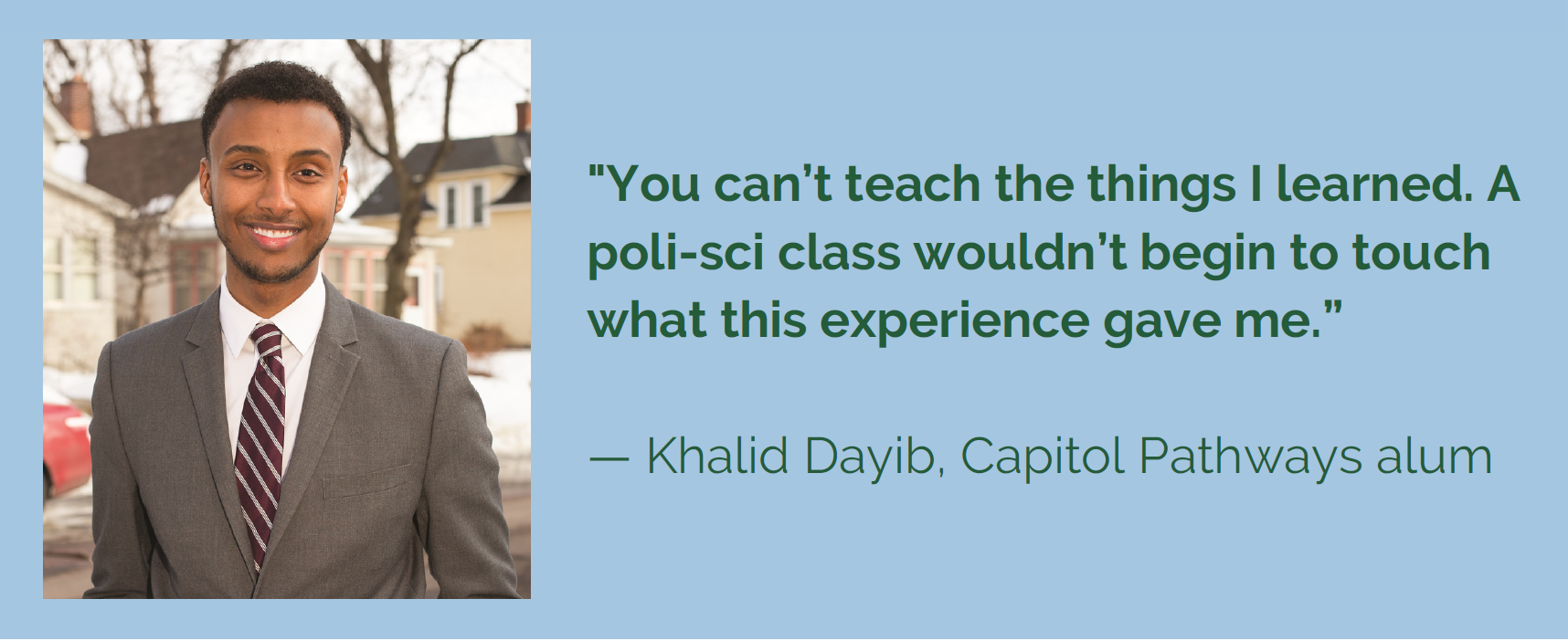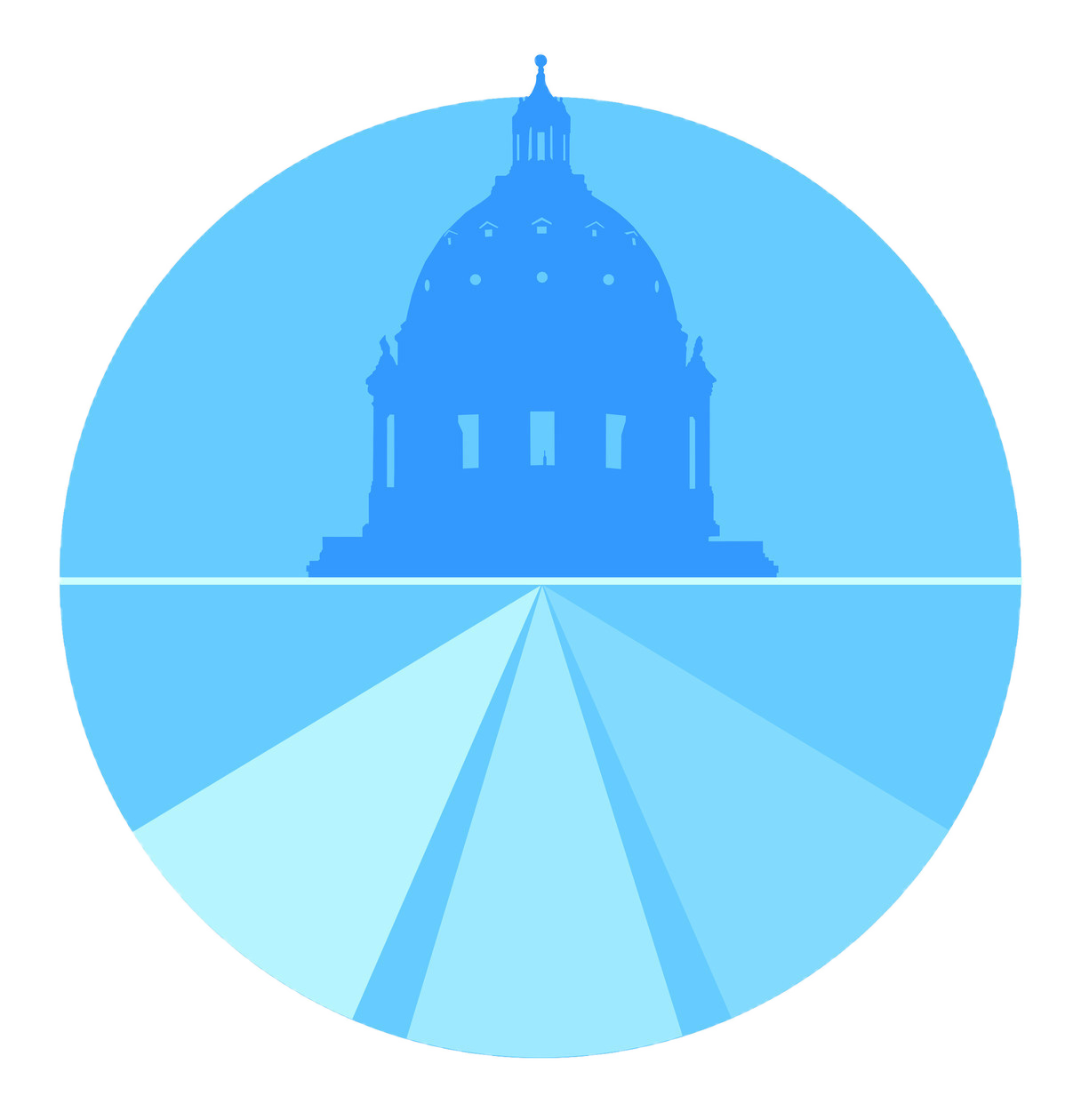 20%
Percentage of Minnesota's population who identify as part of the BIPOC community
12%
Current members of the state legislature who identify as BIPOC
196
The number of BIPOC college students that have participated in the program since 2016, many of them continuing their careers in policy and government
2022 Capitol Pathways Students
33 college students who identify as Black, Indigenous, or People of Color (BIPOC) are gaining legislative and career readiness training alongside an immersive hands-on internship experience with organizations doing work at or around the Capitol during the legislative session.
Click on the photos below to learn more about our students!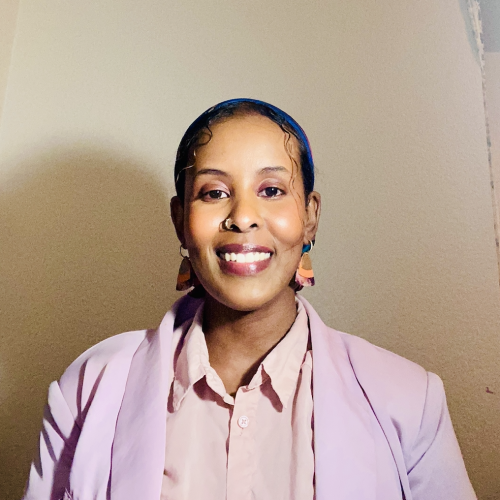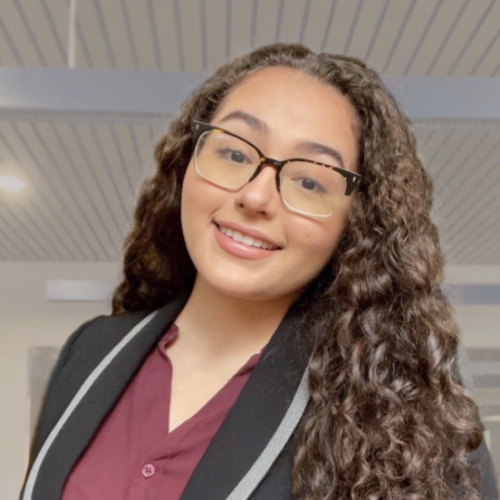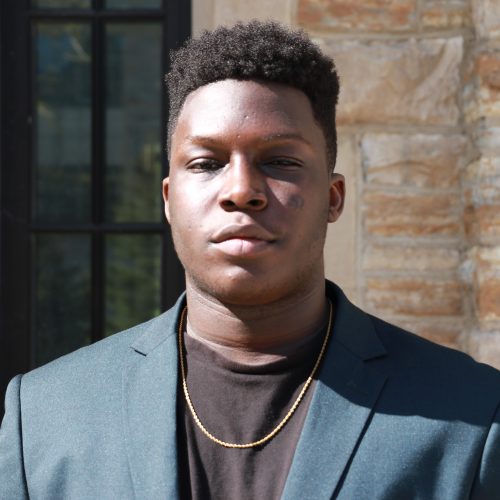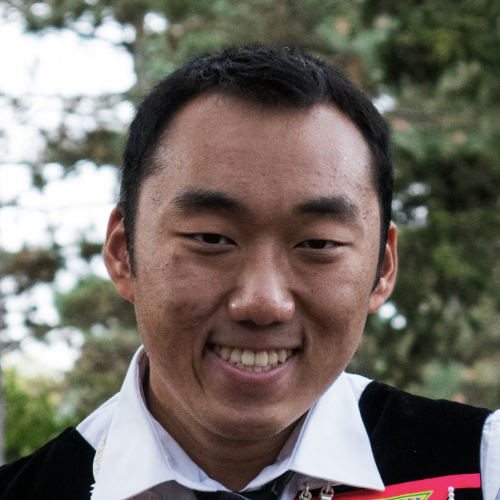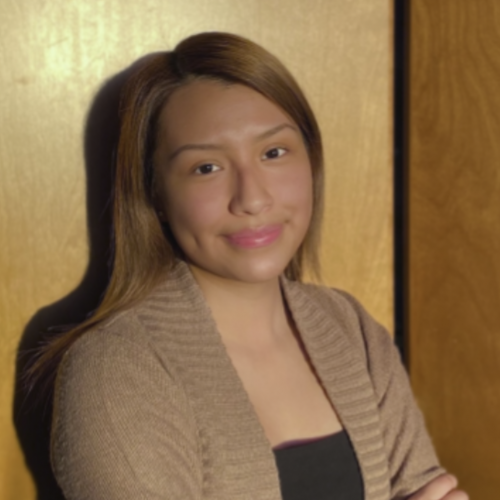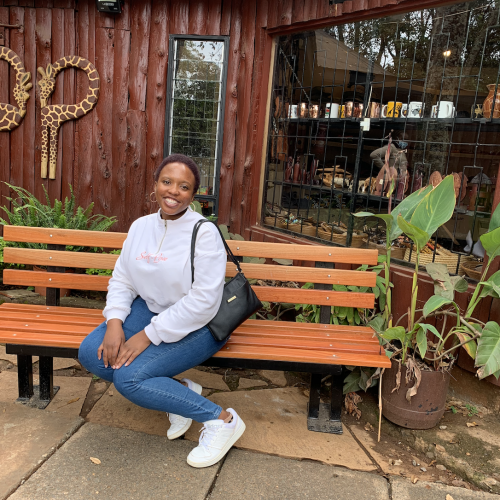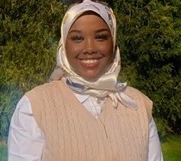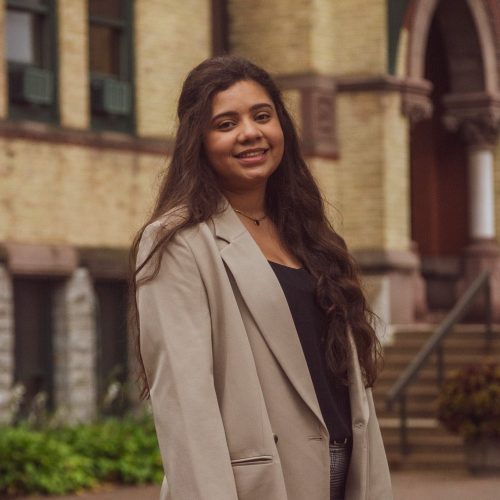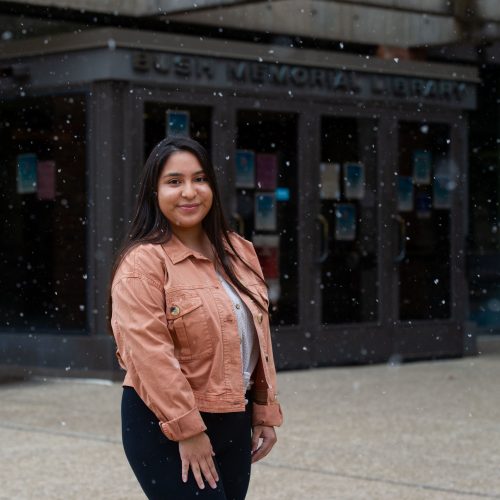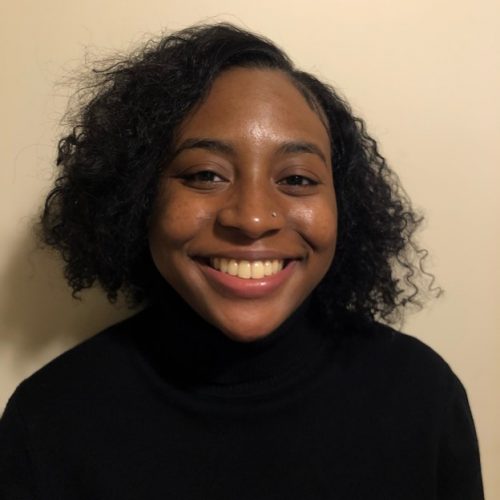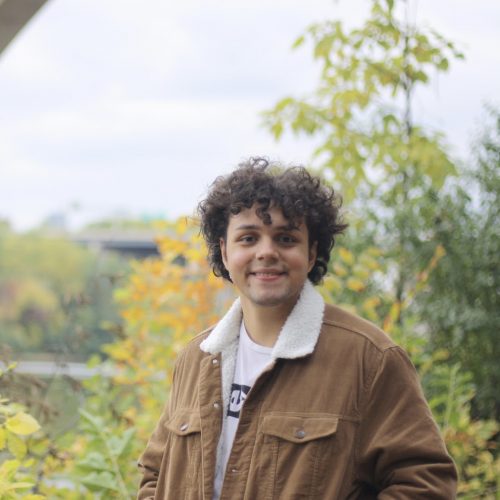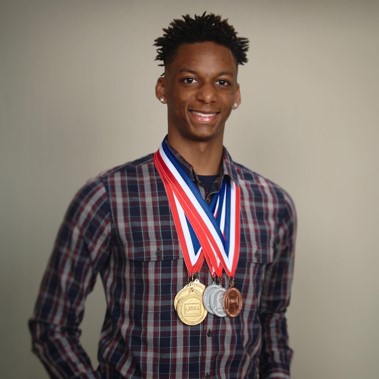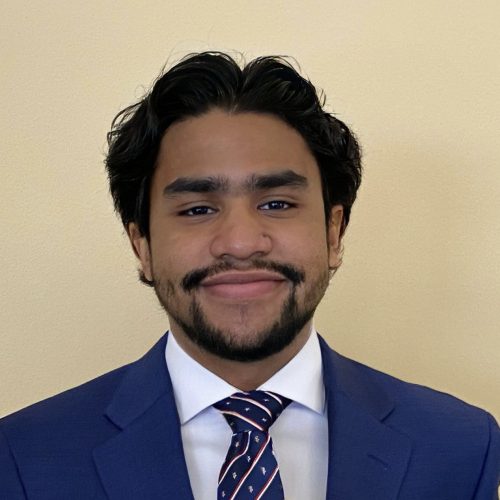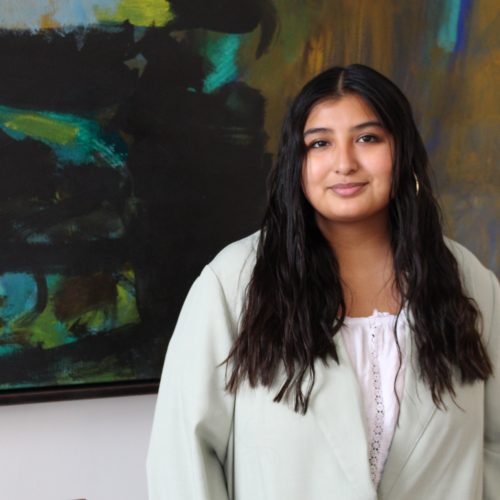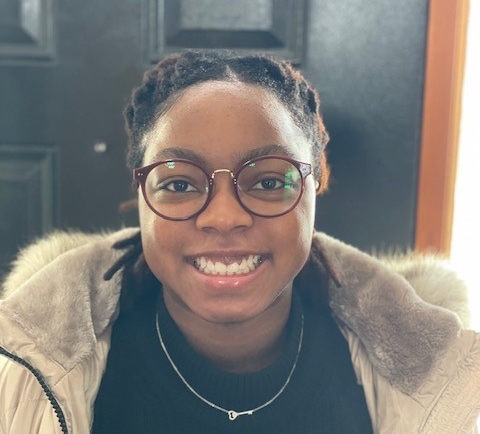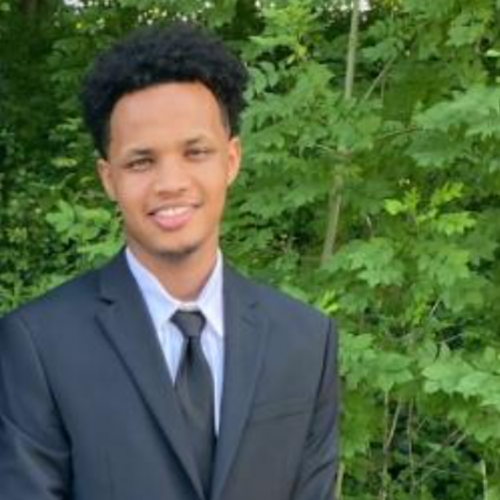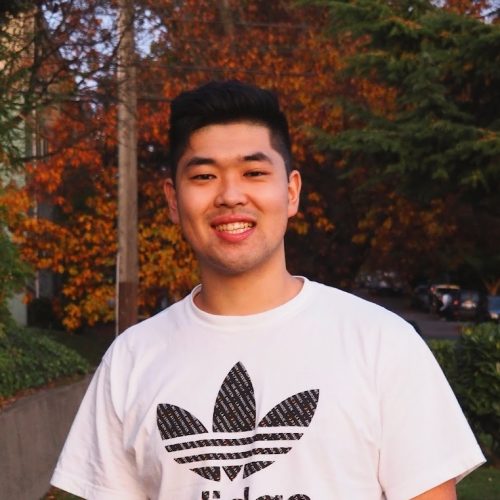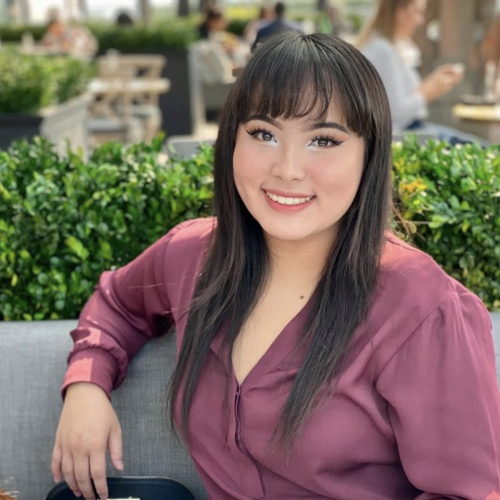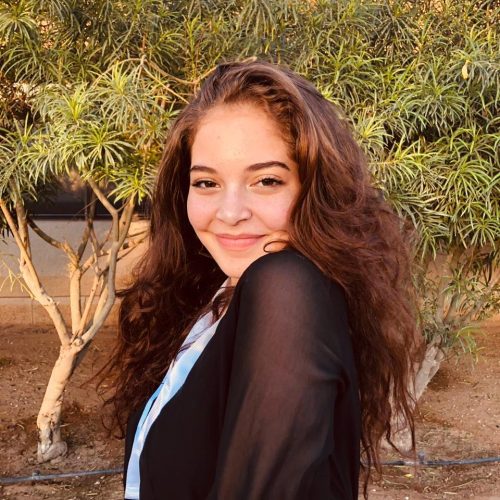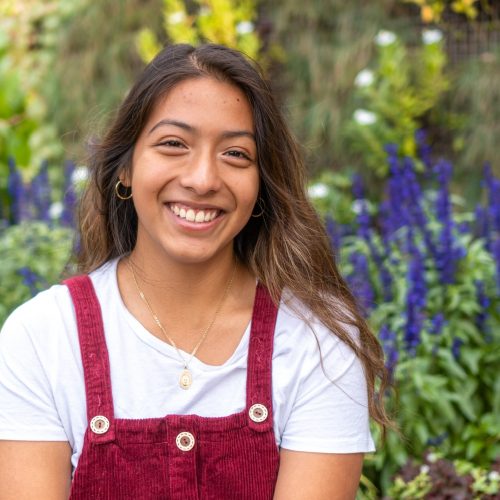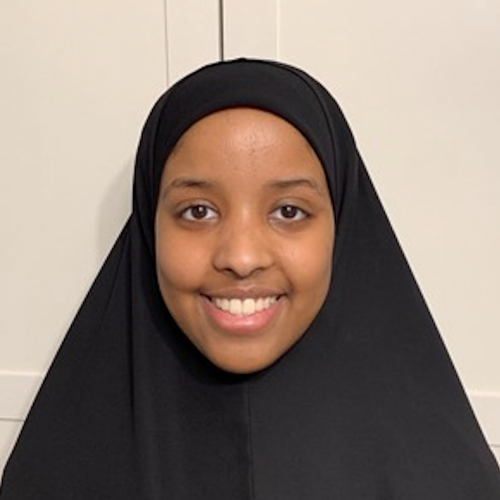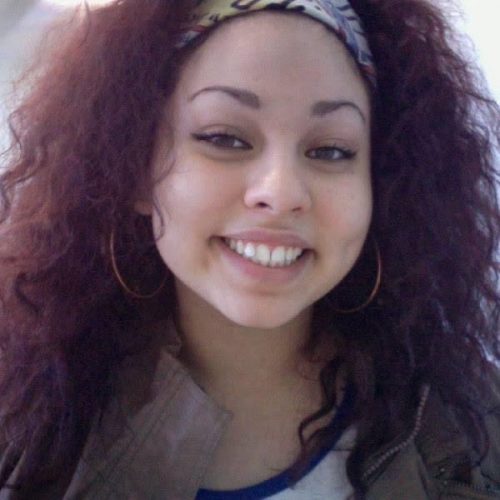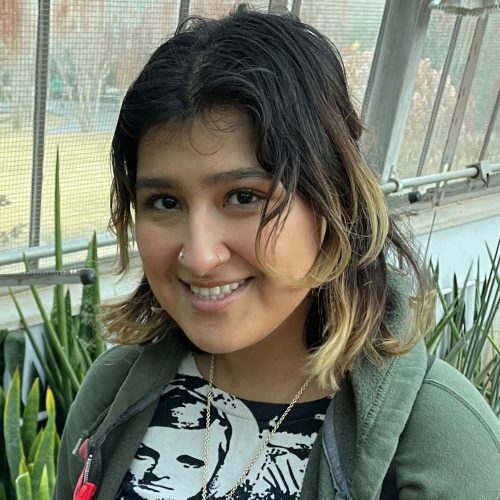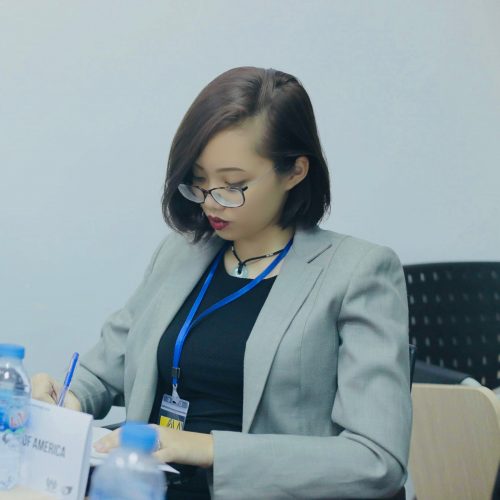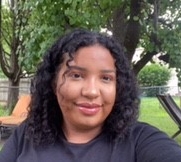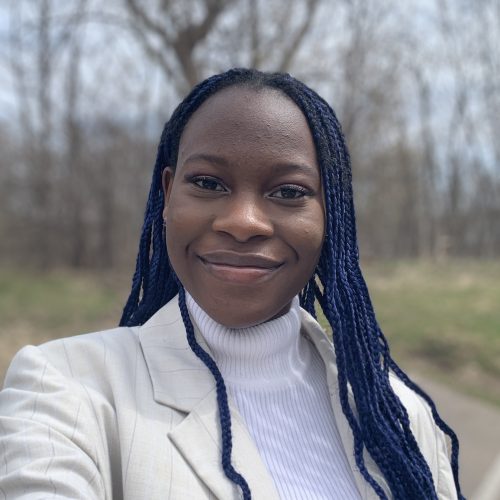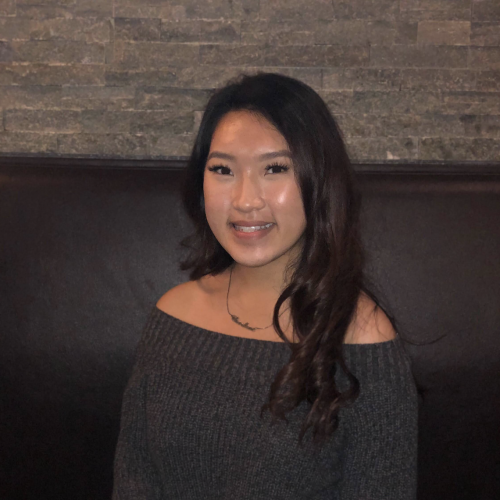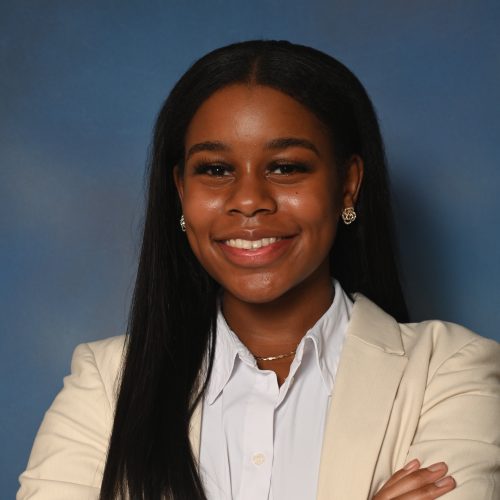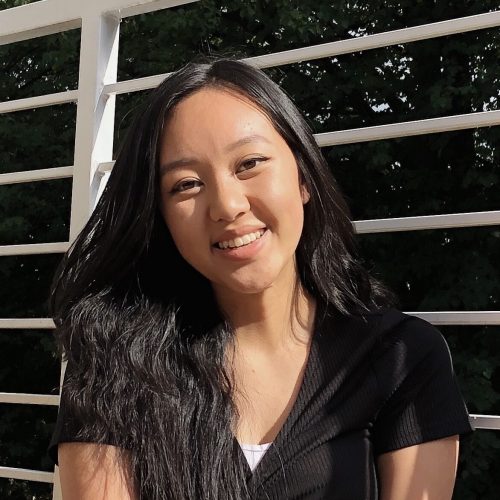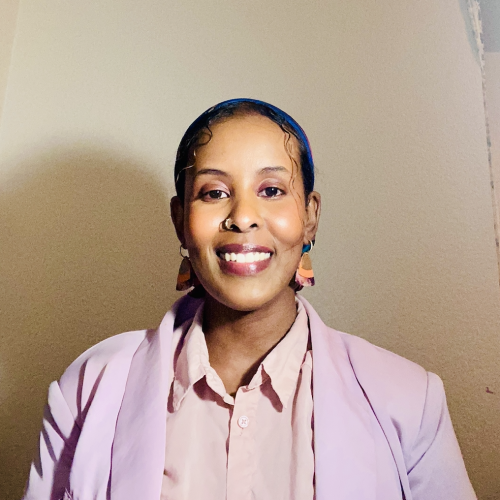 Idman Ibrahim
Idman is a fourth-year student at the university state Minnesota, Mankato. She is double majoring in social work and gender and women studies. She is an intern at the LGBTQ center at her school and she is also the Education and Entertainment Student Events Team Lead. She is Peer Mentor for first and second years students. She is passionate about social justice, equality for all, and immigration laws. In the future, she wants to get her master's in public policy. 
College:Minnesota State University, Mankato
Internship Site:Twin Cities Habitat for Humanity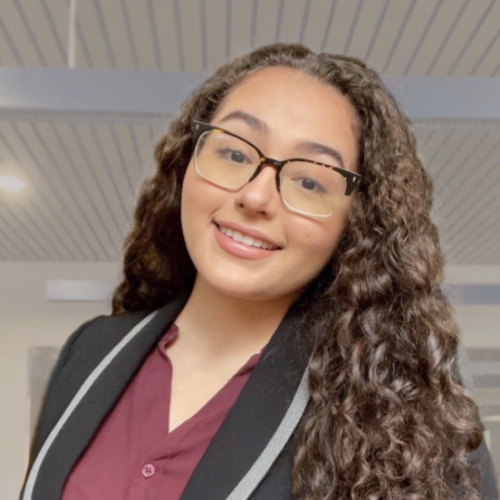 Alejandra Kelly
Alejandra is a junior majoring in Public Policy with minors in Political Science and Spanish. She is passionate about human rights, especially as it relates to immigration, and hopes to pursue careers in policy and law areas to further advocate for these issues. While at St. Catherine's University, Alejandra has served as Resident Senator, a diversity committee member for the Student Senate, and as a first-year orientation leader. She is currently vice president of the Student Philanthropy Club, and it is her third year as a fundraiser with the hopes of paying her education forward and supporting other students. She has previously interned with the Advocates for Human Rights and the International Institute of Minnesota in their refugee and immigrant services programs. Alejandra applied to Capitol Pathways to get hands-on experience with policy issues and to better understand our state government. 
College:St. Catherine University
Internship Site:Rethos: Places Reimagined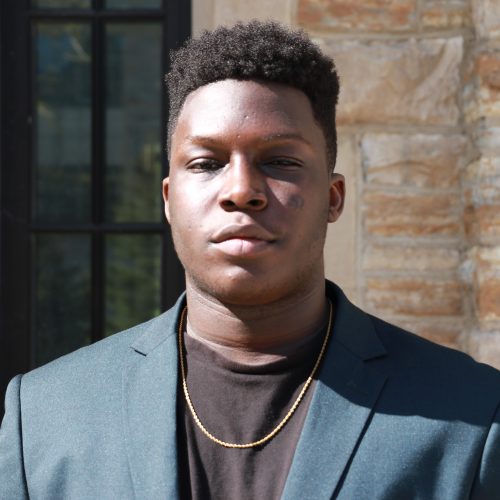 Adinan Banse
AD Banse is a junior at St. Olaf College majoring in Political Science with a concentration in Statistics and Data Science. He is enthusiastic about learning, growing, marketing strategies, entrepreneurial innovations and statistical inquiry. This term, he is interning as an Advocacy intern with the Lutheran Social Service of Minnesota. 
College:St. Olaf College
Internship Site:Lutheran Social Service of Minnesota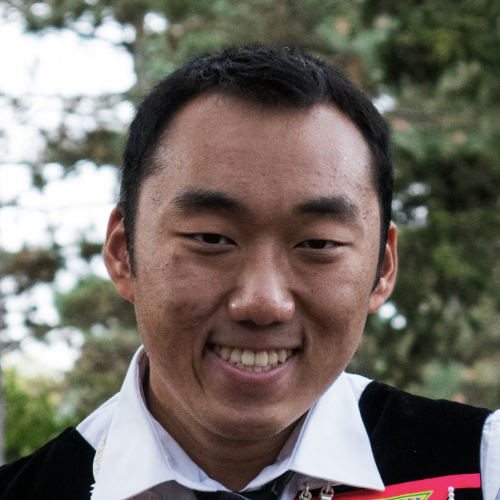 Akia Vang
Akia Vang is a recent graduate from the University of Minnesota Twin Cities in the Environmental Sciences, Policy, and Management degree program. He is placed at Fresh Energy as a Capitol Pathways Legislative Intern. His interests are at the nexus of climate, energy, and environment. With past experiences working with the Minnesota Pollution Control Agency and the Mississippi Watershed Management Organization, he hopes to protect natural resources so that all can continue to enjoy the outdoors in a safe environment. Akia's hobbies include going on walks, angling, reading, and playing chess 
College:University of Minnesota - Twin Cities
Internship Site:Fresh Energy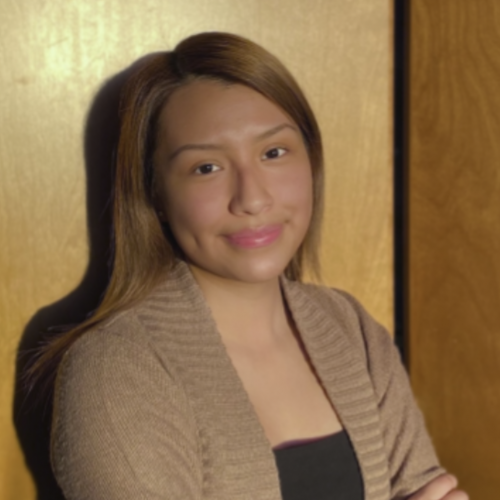 Jennifer Agustin Ambrosio
Jennifer is a sophomore at Saint Ben's and is currently double majoring in Political Science and Hispanic Studies, with a Pre-Law track. She likes to stay busy around campus and within her social life. She serves as an office assistant for the Hispanic Studies department, and as a tutoring assistant for Spanish classes. She is also part of a mentoring program called Advocates for Inclusive Mentoring which helps underrepresented students with personal development and leadership through collaboration with various academic groups on campus to help build community, and sense of belonging. She is also the secretary for the First-Generation Organization board on campus, to bring resources and create events for First Gen students. As a bilingual person she is, she likes to help those around her, especially the Latinx community. She volunteered at her high school, Cristo Rey Jesuit High School, as an interpreter during conferences. Not only was she an interpreter at school, but she was also able to use her Spanish speaking skills at work as a retail associate at Maurices. As a Cristo Rey Jesuit Alumni, she was able to gain professional experience interning in different companies like JAMF Software, Wipfli LLP CPA's and Consultants, and Ameriprise Financial.  
She learned about Capital Pathways through a school program called The Mentor McCarthy Program. Which connects students with individual political and community leaders by offering a roadmap for mentorship and networking, by gaining knowledge in political and civil life. Her mentor Sean Kershaw and one of his connections, Juventino Meza, were able to talk to her about Capital Pathways, an internship she did not know of.  
She chose to apply for the Capital Pathways program, because she is interested in expanding her network and connections like both of her mentors in college. Also, to keep practicing her professional skills in and out of a working environment. But as a first-generation student and person of color she took the opportunity to apply and hoped for the best, because life is full of opportunities that are worth risking for.
College:The College of Saint Benedict, Saint John's University
Internship Site:Minnesota Public Utilities Commission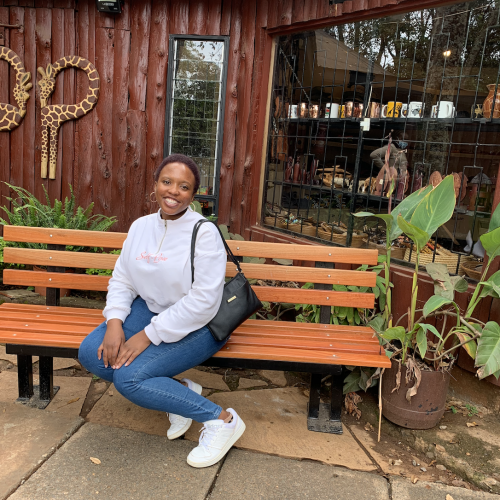 Cheyenne Kwarisiima
Chevonne is a sophomore pursuing a major in International studies with a concentration in International development at Macalester College. She grew up in Uganda but moved to the US to do an IB program at The United World College (UWC-USA) four years ago. This experience ignited a passion in policy and effecting tangible change that she carried on to college. That interest led her to this internship which will be her first work experience in the policy sector. This spring, she will be interning with Great Plains Institute. She looks forward to better understanding the energy industry. She is especially interested in understanding how to power development in a sustainable manner. Outside of class, she works as a project coordinator in the Macalester Department of Multicultural life. In this role she is able to design programming for BIPOC and international students to build community and access support. She is also in the Brown spirits dance ensemble and enjoys dancing- especially African based movement. Her other interest include music, long walks and reading. 
College:Macalester College
Internship Site:Great Plains Institute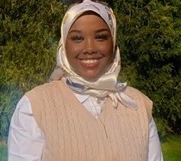 Salma Said
Salma is a Junior double-majoring in Political Science and Public Policy and a double minor in Critical Race Studies and Economics. She is passionate about the Economics of Social issues and the implementation of policies that increase the quality of life for BIPOC people. Salma hopes to pursue Graduate school after completing her degree where she will obtain a Masters's in Public Policy. Salma has interned with Isuroon and Keystone community services where she worked directly with people and served marginalized communities. She has also worked with coalitions to advocate against sex trafficking and lobbied for Title IX training. Salma is also involved in various extracurriculars at St. Kates such as Econ Club, Muslim Student Association, Pan-African Student Union, and the Multicultural Office. Salma applied to Capitol pathways to understand the legislative aspects of Policy work and to connect with students with similar backgrounds who are also passionate about Public Policy. 
College:St. Catherine University
Internship Site:Minnesota Council of Non-Profits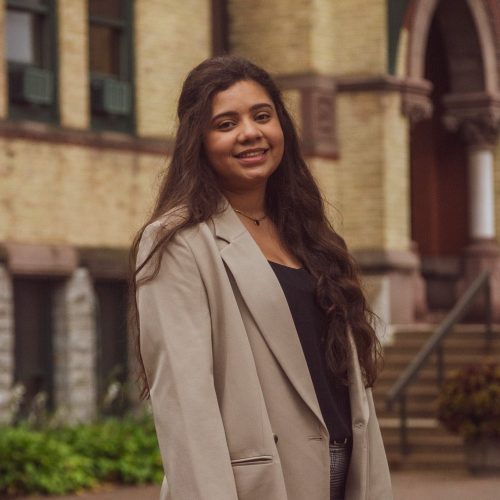 Lisette Guzman
Lisette Guzman is majoring in international Business at Hamline University. She is completing her third year and has joined multiple orgs while her years there. Some of the organizations she has worked in has been Hamline Undergraduate Student Congress and the sustainability team on campus. Lisette has held multiple internships in the past like Ramsey County Family Collaborative, The BrandLabs, and Carmichael Lynch. Lisette tries to go in multiple fields like medical, business and now congress. She aspires to apply her skills and learn new things by having an open mind and joining new things. Through these experiences, she has gained new skills and more interests. She joined Capital Pathways for a way to better understand congress and learn new things to bring into her future career. 
College:Hamline University
Internship Site:Sierra Club North Star Chapter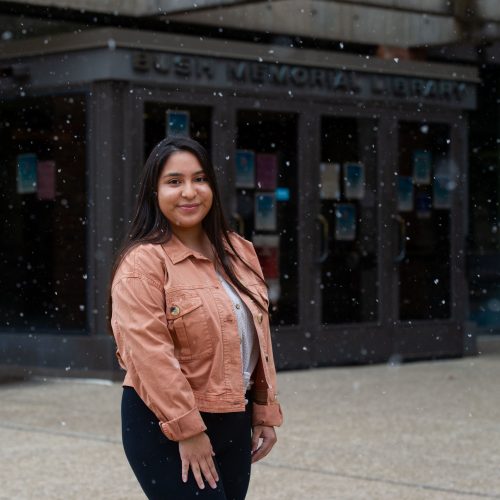 Isela Cereso Mendiola
Isela is a current Social Work & Nonprofit Strategies and Operations student at St. Catherine University. Isela is passionate about community service, especially with providing advocacy and resources to communities of color. Isela is a student leader and takes on the roles of vice-president for the Latinx Student Association and Social Work Club, and serves as a peer mentor through the office of Multicultural & International Programs & Services on campus. Isela also serves as an active leader in her community with her volunteer work in education and community outreach in the city of Bloomington. She is also the Undergraduate Student Representative for the National Association of Social Workers, Minnesota Chapter.  
Isela has interned at Normandale Community College and HACER (Hispanic Advocacy and Community Empowerment through Research), and she will be hosted by Tunheim. With her experience, she has gained a great passion for community outreach as it holds the power to create change. Isela is determined to part take in opportunities that will enhance her professionalism to better serve her community. It is because of this that she decided to apply for the Capitol Pathways internship program. Isela strongly believes policy and legislative work will assist her to become an emerging leader through her community.
College:St. Catherine Univeristy
Internship Site:Tunheim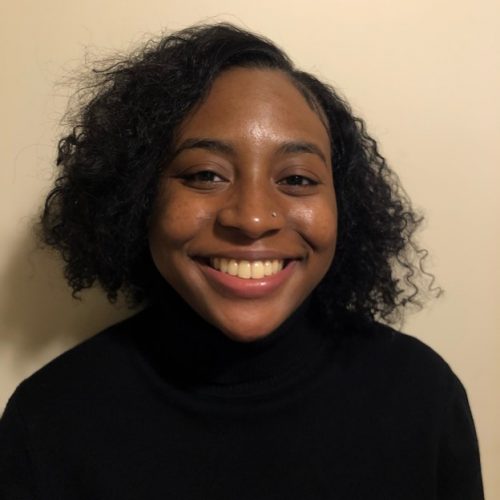 Camille Terrel
Camille is a sophomore at Minnesota State University, Mankato. She is majoring in Communication Studies with a double minor in Health and Technical Communication. Camille is involved with Health Pros-Peers Reaching Out which is a volunteer peer education program that is designed to increase student awareness regarding the choices and responsibilities associated with health-related behaviors. Health Pros possess qualities which include a sense of confidence, interpersonal skills, and enthusiasm. She would like to start a non-profit organization that helps women of color navigate life by helping them get a job, shelter, money, and an education. When Camille received the email from Capitol Pathways she was in shock due to Capitol Pathways wanting people of color to join the legislative system and make a difference for BIPOC. She was very intrigued with this opportunity and couldn't wait to be involved with making a difference in America.
College:Minnesota State University, Mankato
Internship Site:Catholic Charities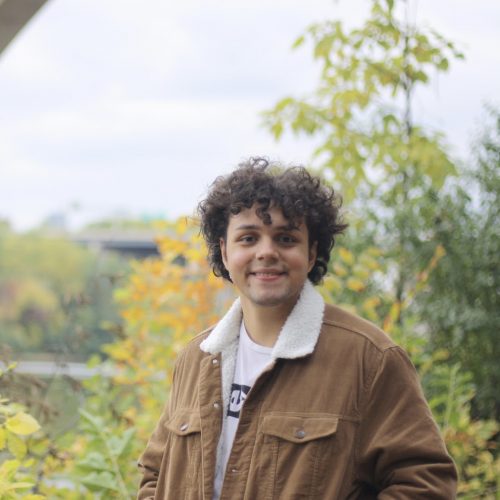 Alejandro Caceres-Aranda
Alejandro is a third year student pursuing a double major in Political Science and Spanish at Minnesota State University, Mankato. He is a part of the Latinx student union on campus, along with the College-Possible program at MSU-Mankato. His academic performance earned him membership to Pi Sigma Alpha, the National Political Science Honor Society. Alejandro is a Latino first-generation university student whose parents originally migrated to the United States from Colombia. Alejandro is passionate about his Colombian roots, and his related passion for immigration reform piqued his interest in the Capitol Pathways internship. He aspires to be an immigration lawyer and therefore is thrilled to be paired with COPAL, a non-profit in Minneapolis that strives to advocate for political power among Latino communities throughout Minnesota. This program will put Alejandro's Spanish communication skills to use in his future field. Lastly, Alejandro is eager to continue to develop his formal Spanish study while simultaneously developing his cultural responsiveness. He plans to study abroad in Spain next fall to complete his Spanish double major. 
College:Minnesota State University, Mankato
Internship Site:COPAL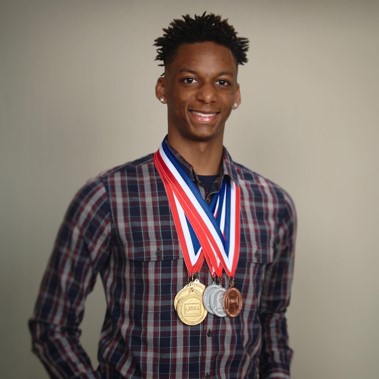 Davaris Cheeks
Davaris Cheeks is an advocacy intern working with Goodwill-Easter Seals. He is currently a third year undergraduate student at Concordia University St. Paul. Davaris is pursuing a Bachelor of Arts in Public Relations with a double minor in Business Management and Marketing. He is a heavily involved student leader at Concordia St. Paul and some of the roles he currently holds are as following: President of Black Student Union, President of Student Athlete Advisory Committee (SAAC), Student Senate Vice President of Senate Relations and Affairs, NCAA Division 2 football student-athlete, Northern Sun Intercollegiate Conference National SAAC representative, Student Relations Campus Captain for The Hidden Opponent Mental Health group, etc. Davaris has a strong interest in aerospace engineering as he competed in multiple competitions during high school, and is looking to do crisis/ risk management within the aerospace engineering industry. He also has a passion working in athletics and in legislation and policy making work. The reason Davaris joined the Capitol Pathways program is because a variety of faculty and administration at his school recommended the opportunity to him based on the work he does around campus and in the community. Since he recently switched his major to public relations, he plans to fully indulge in this opportunity and try to make his advocacy impact bigger than what it already is.
College:Concordia University
Internship Site:Goodwill-Easter Seals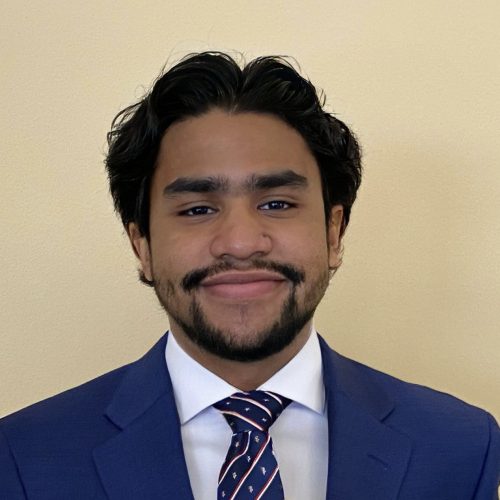 Ruben Augustin
Ruben is a second-year, first-generation Latino student at Hamline University in Saint Paul. Although he is a second-year student, he has attained senior status thanks to his involvement in the PSEO Program during high school. He is majoring in Legal Studies with a minor in Psychology and plans to attend law school upon his graduation in Fall 2022. Following law school, Ruben would like to use his knowledge to advocate for immigrants either as an immigration attorney or through some role in government.  
Aside from his academic ambitions, Ruben is extremely passionate about volunteering and giving back to his community. He currently volunteers at CLUES (Comunidades Latinas Unidas en Servicio) to co-lead a program that pairs high-school-aged youth with college-educated mentors. On campus, he is a member of the Hamline University Student Conduct Board with the goal of ensuring that student voices are incorporated in disciplinary proceedings. 
Originally from Venezuela, Ruben is extremely interested in law and all aspects of government. He wishes to gain a deeper understanding of how these systems work in the United States as well as the role that they play in allowing the country to function. Through the Capitol Pathways Program, Ruben hopes to solidify his understanding of the legislature and ultimately use that knowledge and experience to one day intern in Congress. Ruben is extremely excited to be hosted by the Minnesota Budget Project and is confident that he will gain invaluable experience throughout his internship. 
College:Hamline University
Internship Site:MN Budget Project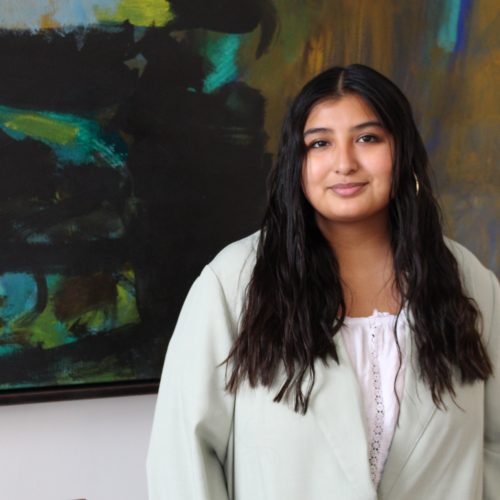 Natividad Herrera Garcia
Natividad Herrera Garcia is a third-year student at St. Catherine University who matched with Greater Twin Cities United Way through the Capitol Pathways program. She majors in social work with a minor in critical studies of race and ethnicity. Her focus and passion lie within macro social work; systems change, policy, and advocacy. Her passion for policy and feeling of belonging alongside an organization that values making the Minnesota government truly representative of its diverse constituents fueled her to apply to the Capitol Pathways program. 
On-campus she is involved in several student organizations, including Student Senate, the Latinx Student Association, and Social Work Club. Additionally, she is a student worker in the Multicultural and International Programs and Services office at St. Kate's as the Assistant Coordinator for the Peer Mentor Program, forming caring and effective BIPOC mentorship. She also works as a Food Access and Urban Agriculture intern for the St. Kate's/CSJ Food Access Hub. In the past year, Natividad has participated in research and advocacy as a Research Assistant at St.Kate's, conducting qualitative interviews on neighborhoods and racial identity for the West Side Community Organization. During the summer and fall, she was involved with 826 MSP as their Communications and Development intern and continues volunteering with youth in their after-school programs. She hopes to continue serving communities through the Capitol Pathways program and her future career. 
College:St. Catherine University
Internship Site:Greater Twin Cities United Way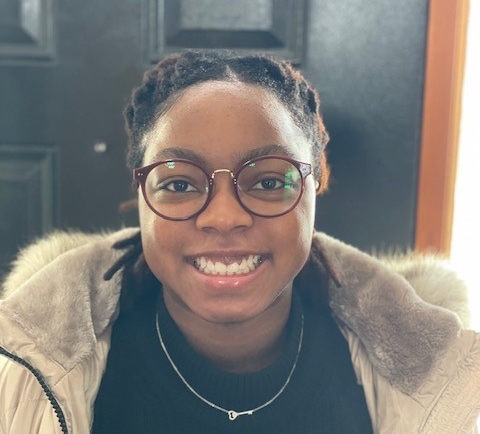 Tori Simmons
Tori is currently a junior, majoring in Urban Studies and minoring in Sociology at the University of Augsburg. She began the first two years of her college education at Lewis University in Illinois, majoring in history and secondary education. She successfully balanced her coursework with practice, as a thrower on the track and field team. Her interests range from education to transportation and affordable housing but she's optimistic that she will find a way to incorporate all of them into her future careers. Tori aspires to be in a position where she can speak up for minority groups, whether it's about race, class or gender; and she believes that because of her similar background, she truly understands the needs of these individuals. In addition to maintaining good grades, Tori is also actively volunteering at the House of Refuge food shelf in St. Paul. She works alongside a majority of BIPOC people to provide food assistance for those who are less fortunate while building relationships and further strengthening her leadership skills. Her reason for applying to the Capitol Pathways program was to step outside of her comfort zone and navigate the world of public policy alongside other students who are just as eager to make improvement in their communities.
College:Augsburg University
Internship Site:Move Minnesota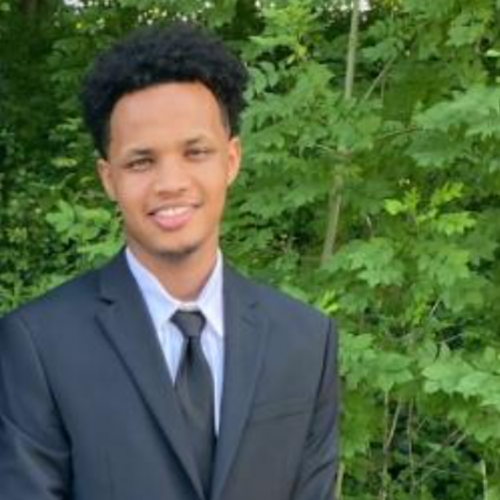 Abdiquani Ahmed
Abdiqani Ahmed is a Black, Muslim Immigrant who currently enrolled at St. Paul College in order to plan for enrollment to Metropolitan State University. He was grown up in Ethiopia, where there is no assurance of safety, where the sound of gunshots and explosions becomes a norm and every night was a nightmare. Then, He moved to USA, when he was 13 where the brutality of police has a detrimental effect on the health of Black and Brown people. Despite these social issues, he is fortunate enough to be able to have the opportunities to gain knowledge and develop behavioral flexibility to facing challenges. 
He also has many leadership positions in the past like advocating for unity and understanding cross- cultural communication. He also had the opportunity to work with the Muslim Coaltion where he encouraged them to fight for their rights. Abdiqani Ahmed pursued the Capitol Pathway Internship program because he is very zealous to contribute to the public good through advertising and design, especially in popularizing the housing project to the masses and creating campaigns against social injustice. His passion for funding of schools is tied with his personal experience as poorly funded schools have no teachers so the future of the students of low-income family is at stack. Moreover, he desired to provide opportunities to low income families so they've safe place to live. He is also look forward to engage with the families and empowering the youth to dream big as there is a world full of opportunities. His foremost desire to work with your organization to raise the awareness about prejudice, urge governments to increase funding for local schools, housing and train the youth to be more passionate to fight for a better future. 
College:St. Paul College
Internship Site:MN Citizens for the Arts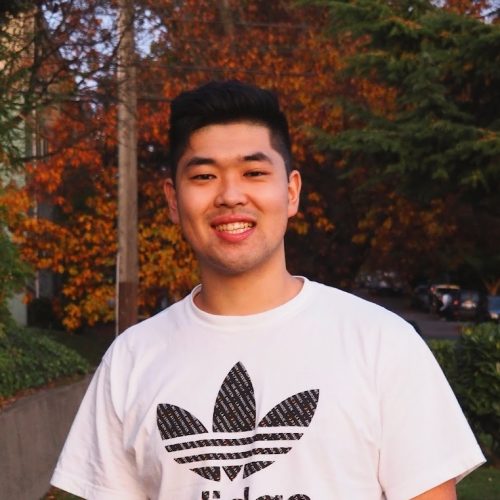 Kendal Takeshita
Kendal is a senior Political Science major and a Japanese minor. He is a fifth-generation Japanese American and hopes to possibly pursue a career in public policy or civic engagement. At Macalester, Kendal is the president of the Japanese Culture Club, a member of the Men of Color Collective, and is an active member of the Community Organizing Coalition. His other campus activities include working at the Alumni Engagement Center and playing intramural soccer and basketball. Kendal has participated in a number of internships including summer internships at Student Public Interest Research Groups and a city council campaign as an intern for Councilman Will Chen. Additionally, he is the Midwest representative for the Japanese American Citizens League's National Youth Student Council where he hosts programming that helps promote civil rights protections for AAPI inclusion. His reason for joining the Capitol Pathways program comes from a desire to experience the legislative process from the perspective of a host organization, but also understand how BIPOC students and leaders operate in a predominantly white space. 
College:Macalester College
Internship Site:Coalition of Asian American Leaders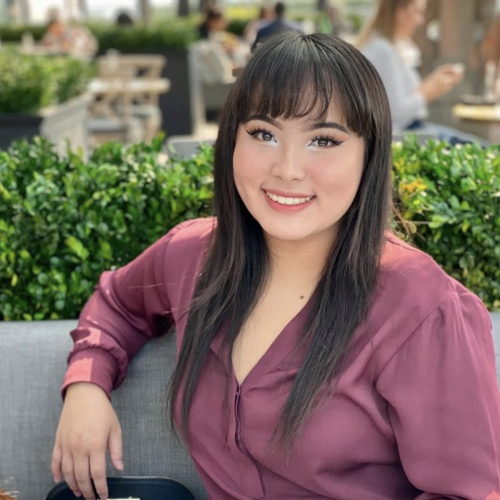 Mindy Chang
Mindy is currently a Senior pursuing a bachelor's degree at Augsburg University. Her working with the Asian American Organizing Project motivated Mindy into learning more about policymaking and advocacy in Minnesota. Mindy discovered her passion for helping her community through community outreach and collaboration with student organizations. And she's invested in amplifying the voices of underrepresented groups across Minnesota. Through work with her student organization—Hmong Women Together—she's helped draw attention to the voices of Hmong students at Augsburg. She's organized listening sessions and workshops, creating space to actively listen to the Asian American community in Minnesota.  
Mindy wants to make a difference in society and the future by using her education—and what she learned during her time as an undergraduate to make a difference in social and racial justice in my community and globally. Mindy is the first person in her family to attend a four-year university and was given the opportunity to explore her potential at Augsburg University. The word passionate resonates with Mindy, because growing up in a low-income family, the possibilities of going to college were very slim. Through non-profit organizations, such as TRIO, Mindy was able to attend Augsburg University with some leverage. Mindy wants to help students, who are still trying to resonate with their place in society, to become confident and proactive in obtaining all forms of education.
College:Augsburg University
Internship Site:EdAllies
Khalif Ahmed
Khalif is a third year student at Hamline University. He is majoring in Public Health Sciences with a minor in Education. He is highly passionate about health disparities and ensuring that all humans have equal access to our healthcare system. He is the chief financial officer for the Hamline African Student Association on campus, where he records and keeps all financial records and maintains an account with the Hamline Undergraduate Student Congress. Khalif was placed at Hennepin Healthcare for the Capitol Pathways internship program, which is actually a place he hopes to be for his career. 
College:Hamline University
Internship Site:Hennepin Healthcare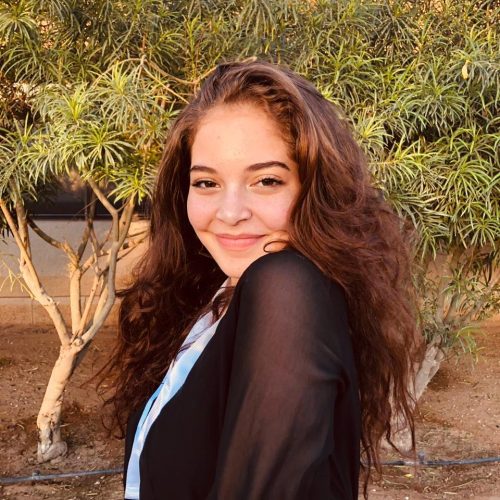 Hana Abdelhamid
Hana Abdelhamid is a Political Science and Economics third-year student at the University of Minnesota Twin Cities. At the U, Hana is Vice President of the Multicultural Undergraduate Political Science Coalition (MUPSC), Vice President of the Economics Mentorship Program (EMP), and board member of the Student Legal Services Student Board (SLS). She is also a Political Science Research Intern working on a project involving the trajectories of Muslim political parties post-Arab Spring in the Middle East. This year as a Capitol Pathways student, Hana is interning at the O'Rourke Strategic Consulting firm and finding it extremely exciting. As an international Egyptian student interested in getting involved with politics in the Middle East and North Africa (MENA), her work at the Capitol is eye-opening and resourceful, however different it may be from Egyptian politics. With a deep passion for uplifting MENA communities and furthering social justice within them, Hana plans to eventually head back home and fight notions of deep-rooted corruption and neo-colonialism through local government.
College:University of Minnesota, Twin Cities
Internship Site:O'Rourke Strategic Consulting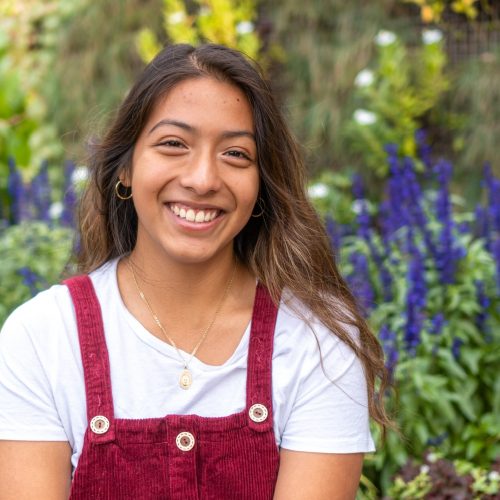 Daisy Alcantar
Daisy is currently a sophomore at Macalester College majoring in Sociology and having a minor in Political Science. At Macalester Daisy has taken various leadership positions such as becoming Co-Chair for the newly founded Latinx cultural group on campus called Latinx Student Union (LSU). She is also a detention line intern at the Immigrant Law Center of Minnesota, where she works with attorneys to assess next steps to provide brief service or referrals for full representation for individuals held in ICE custody.  
Growing up in a predominately Hispanic community and being a daughter of two beautiful immigrant parents, she understands the challenges and adversities that comes with being a Latinx immigrant in America. Which is why she is interested in possibly pursuing a career in law as an immigration attorney. She believes that the voices of members in marginalized communities deserve to be heard. Daisy is passionate about social justice and she hopes to one day make a difference in her community, whether that be big or small which is why she applied to the Capitol Pathways Program. 
College:Macalester College
Internship Site:Pillsbury United Communities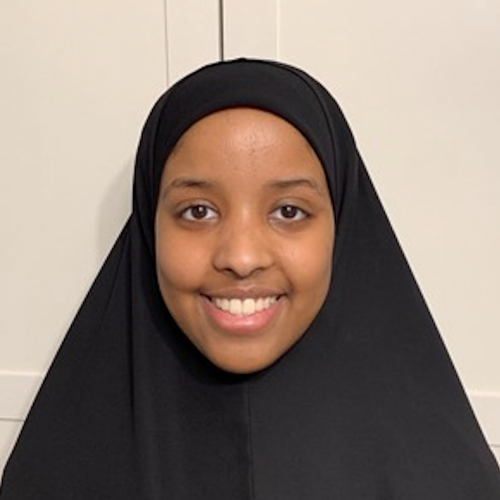 Hibo Ahmed
Hibo is a second year student at the University of Minnesota. She is majoring in Supply and Chain Operations and Entrepreneurial Management. She has worked with Minneapolis Election Services as a Research Analyst this past year and continues to work with them during elections as an Election Judge. Hibo is looking forward to working with LWVMN to emprover voters and improving our democracy. She wants to work with an organization that supports increasing minority representation in the government and voting rights. Upon graduation, Hibo hopes to find a career that ties her passions and major. 
College:University of Minnesota, Twin Cities
Internship Site:League of Women Voters of Minnesota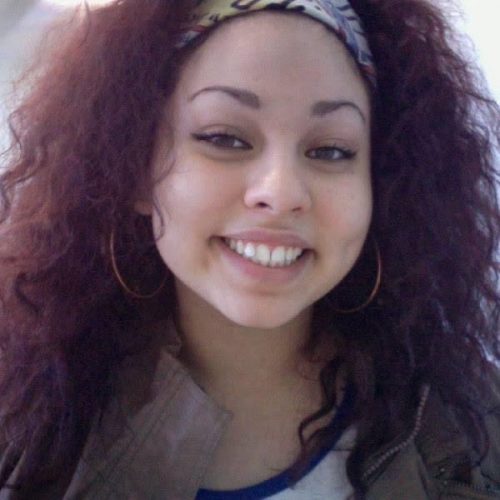 Karina Villeda
Karina Villeda is a bilingual, first-generation college student looking to make something of herself to inspire her friends, family, and the world. She is currently a sophomore majoring in Political Science with a minor in Psychology. Ms. Villeda currently attends Inver Hills Community College and will get her bachelor's degree from the University Of Minnesota-Twin Cities. She participates in Student Senate as the Treasurer and also attends Phi Theta Kappa club meetings. All while working part-time as a stockbroker's assistant. 
At the age of eight, she helped her non-English speaking mom run her grocery store in St. Paul, Minnesota until the age of 17. After that, she worked as a bartender for eight years at the casino to earn money for her college degree. Ms. Villeda's intent in life is to be happy and she does this by completing her goals. She aspires to be a corporate lawyer and a great person. Within her life, she has shown to be responsible, dedicated, positive, fast, and clever. 
She was forwarded information for the Citizens League program from her Political science teacher. Karina has shown an interest in political areas particularly in renewable energy, education, healthcare, and taxes. Her teacher thinks she is an amazing candidate because she is passionate about her studies and is very inquisitive. Her internship with Faegre Drinker Biddle & Reath LLP is a great opportunity for her to start her adventure in pursuing her dreams.
College:Inver Hills Community College
Internship Site:Faegre Drinker Biddle & Reath LLP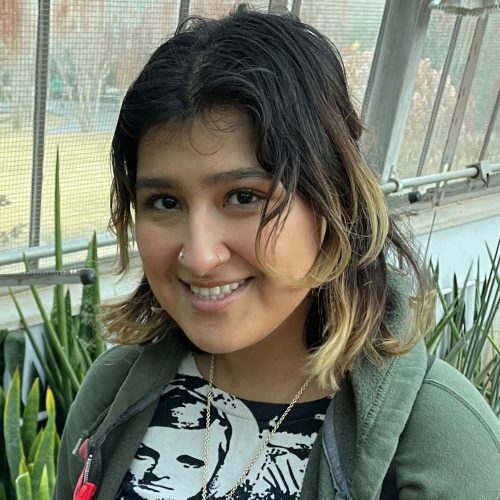 Maria Vela
Maria is a Senior at Hamline University in St. Paul, Minnesota. She is double majoring in Spanish and Pre-law. She is also working on her Paralegal certificate through the Graduate School program at Hamline University. She is a tenacious first generation college student and hopes to one day attend law school to advance further into the legal sphere. Additionally, She hopes to pursue a specialty in Immigration Law. She is connected with her community and seeks to find equity for all. Maria applied for the Capitol Pathways Program to obtain a better understanding of networking in the legal field, while getting a first hand look at the workings of the government. 
College:Hamline University
Internship Site:Fredrikson & Byron, P.A.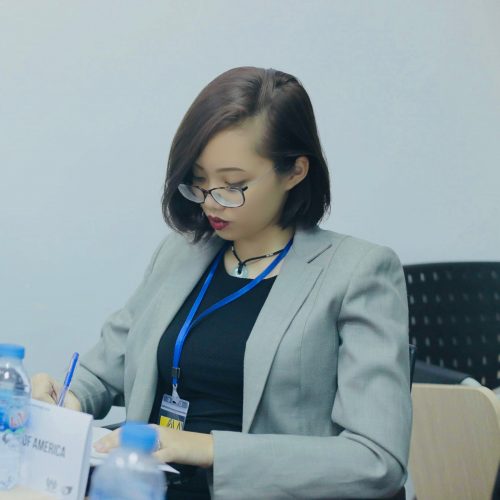 Ahn Nguyen
Anh is an international student from Vietnam, and her major is Political Science. She is passionate about politics and international relations, and she is highly energetic and extremely active. She was involved in many Model United Nations and Debate Clubs in high school, and she was the president of a book club, as well as the founder of a Harry Potter summer camp. Anh is highly motivated, and she wishes to become a diplomat. She joins the Capitol Pathways Program because she has always wanted to learn more about politics and the legislative process, and what it takes to become a politician. 
College:Metropolitan State University
Internship Site:Minnesota Citizens for the Arts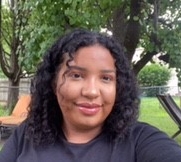 Anastasia Rousseau
Anastasia is a senior at St. Catherine University. She is a history major with a minor in Philosophy. She is highly passionate in housing disparities and has worked on the project as a research assistant for Welcoming the Dear Neighbor?, a historical project on the legacy of racial covenants in Ramsey County that is also a collaboration with the University of Minnesota project, "Mapping Prejudice." As a senior, Anastasia is working towards enrolling into graduate school to attain her juris doctorate.  
Anastasia is also part of the Antonin Honors Society, the Multicultural International Programs and Services (MIPS) as a peer mentor for first year students of color, and the communication coordinator for the office of Community Work and Learning. Anastasia applied for the Capitol Pathway program to gain experience and knowledge in public policy specifically in immigration, housing and social justice. 
College:St. Catherine University
Internship Site:Lockridge Grindal Nauen PLLP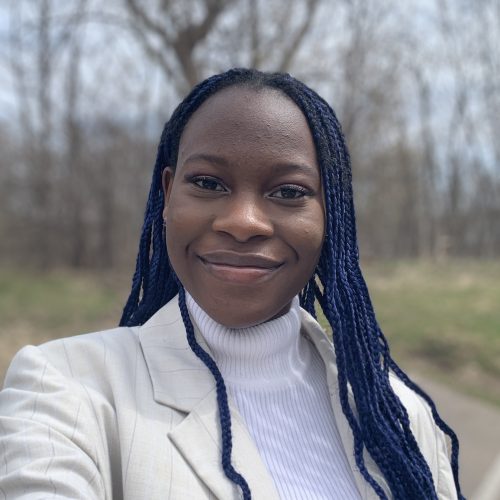 Oluwatomini Ola
Tomi is a third-year student at St. Catherine University. She is majoring in Applied Science in Psychology, Pre-Master of Public Health with a minor in Computer Science. Subsequently, she intends to pursue Public Health in Global Health. She hopes to have a career in Global Health. As a student at St. Catherine University, she is a part of the Student Senate as an Organizational Affairs Chair, the Residence Life programming team as a programming assistant, as well as a Student Ambassador with Alumni Relations. She is also a Lab Instructor in the Psychology department at St. Kate's.  
In addition, she has been a Women's Foundation of Minnesota Innovator for two years committed to educating young African immigrant females about healthy relationships, harmful narratives, and norms, and promoting positive self-identities to reduce violence using photovoice. 
Through the Capitol Pathways program, she hopes to gain a new perspective of seeing what goes on "behind the scenes" in the community. She wants to know the meaning of public policy but what does it really entail from writing a bill to implementing it. She hopes to see these processes in action during her internship period. As a public health student, learning how much everyday life and 'policy' affect the well-being of a community really pushes her to learn and experience what the legislative process is and how it works. She wants to learn what public policy is in order to effectively contribute to change in her community through justice. 
College:St. Catherine University
Internship Site:NAMI MN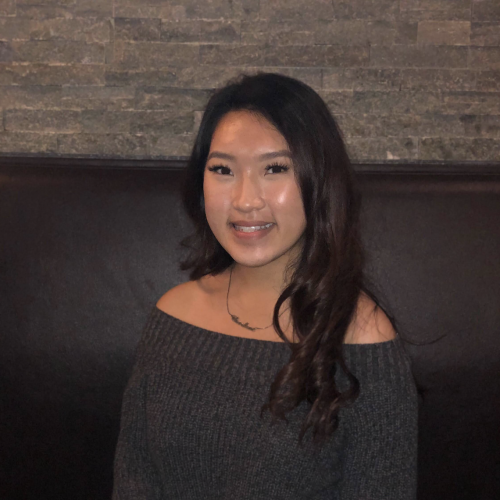 Charllene Vang
Charllene is a second-year student at Minnesota State University, Mankato and is pursuing her bachelors in Political Science and minor in Business Administration. She is involved in the Hmong Student Association and is a member of the Nkauj Hmoob Mankato dance team. Charllene aspires to be a Minnesota State legislator someday and is enthusiastic to work with her host site, Allina Health. Applying for the Capitol Pathways program, she wants to learn many things about the legislative process like how to read a bill, attend committee hearings, and understand the process of policy making. With this experience she wants to inspire her Hmong community and advocate voices in the BIPOC community. 
College:Minnesota State University, Mankato
Internship Site:Allina Health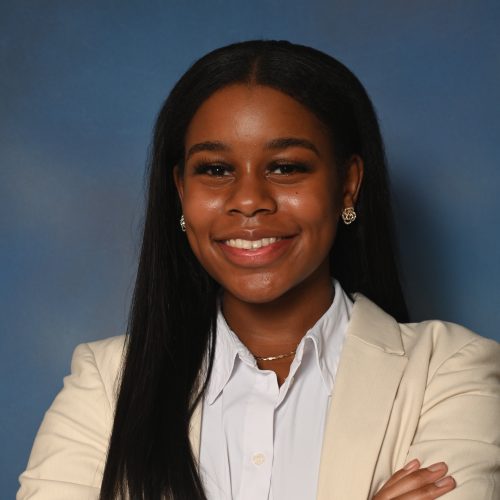 Reauna Stiff
Reauna Stiff is a senior double majoring in political science and mass media at Minnesota State University, Mankato. Reauna is interning with The Nature Conservancy during the Spring 2022 semester. She has stated that she is already learning a lot from the organization. Reauna, who is the student body president at her university, is committed to improving student basic needs on her campus and dedicated her term in office to doing so. She also sits on the board of directors for the nonprofit organization, Students United. In this role, Reauna advocates at local, state, and federal levels for nearly 65,000 students in the Minnesota State System. Reauna is highly interested in social and racial justice and intends to enter law school in Fall 2022. Eventually she would like to practice civil rights law and become a legislator. She applied to the Capitol Pathways Internship Program in order to learn more about creating laws, navigating capitol spaces, and improving the life of others through policymaking.  
College:Minnesota State University, Mankato
Internship Site:The Nature Conservancy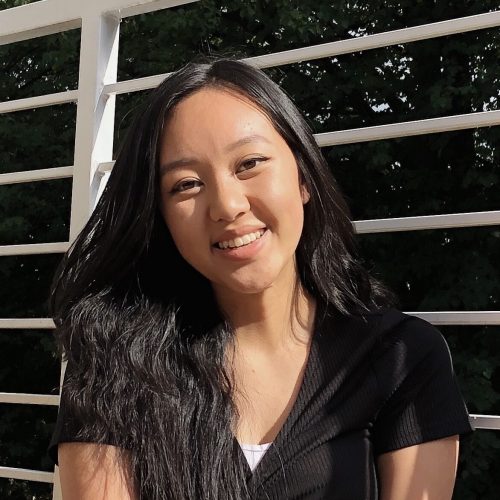 Gaonu Yang
Gaonu Yang is receiving her bachelor's degree in Sociology of law criminology and justice at the University of Minnesota Twin Cities. She hopes to pursue a career in policy work. Previously, Gaonu held the advocacy position in the Asian-American Student Union, a student organization at the UMN that fosters community for AAPI. In this position, she was able to work in local community organizing and demonstrate advocacy for social justice. In her senior year, she spent the Fall semester studying abroad in Thailand learning about human rights. This experience has further ignited a passion and understanding for the impact of public policy when human rights are ignored. Which led her to Capitol Pathways to work with the Minnesota Coalition for the Homeless.  
College:University of Minnesota, Twin Cities
Internship Site:The Minnesota Coalition for the Homeless
Majdaah Salaah
Majdaah is a Junior at Macalester College. She is studying Media and Cultural Studies and English with a concentration in Legal Studies. Majdaah values connection in community and looks for ways to alleviate inequalities present in underrepresented communities. She has a background in nonprofit engagement, especially surrounding the needs of the BIPOC community. At Macalester, Majdaah is a Questbridge Scholar and continues to program for and engage with Mac Quest Scholars as a part of the Network Executive Board. Majdaah also does off-campus engagement for the Macalester Civic Engagement Center as a Twin Cities Habitat Engagement Intern. Prominently, Majdaah holds an interest in literature and writing. Majdaah hopes to engage with capitol leaders and representatives to develop strong relationships and build a healthy community. 
College:Macalester College
Internship Site:Council for Minnesotans of African Heritage
Students not pictured: Emiliano Garcia Fisher, Kiarra Scott
2022 Capitol Pathways Hosts
Capitol Pathways host organizations include government offices, nonprofits, corporations, and law firms that work in and around Minnesota's Capitol. They provide their program intern 10 hours of meaningful work per week throughout the legislative session, and compensate the intern at a minimum of $15 per hour. During the course of the internship, hosts involve interns in research, committee hearings, and creating policy publications.
We thank all our host organizations for their partnership!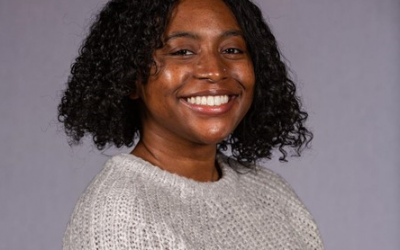 During the 2022 legislative session, Camille is interning with Catholic Charities, where she has worked doing research and attending team meetings. She is passionate about advocating for BIPOC communities and is considering pursuing a career in policy work.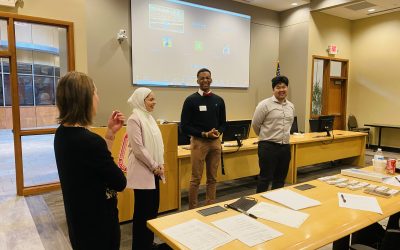 Our third cohort meeting for the Capitol Pathways interns expanded their professional growth and provided them with more opportunities to reflect on their experiences thus far.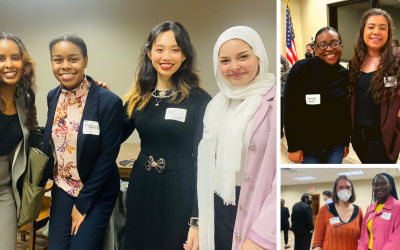 If you work in or around the Capitol, do policy or advocacy work, or a program supporter who wants to learn more, please join us on May 20th from 4pm – 5pm!
SUPPORT CAPITOL PATHWAYS
A gift of any amount is valuable and goes directly to support the program. Donate today to support BIPOC students and their path to becoming civic leaders in Minnesota.
CONNECT
Stay connected to Capitol Pathways! Sign up to receive updates in your inbox.
This program is made possible in part by major donors:
Blue Cross and Blue Shield of Minnesota
Dick and Joyce H. McFarland Family Fund of the Minneapolis Foundation
F.R. Bigelow Foundation
Fredrikson & Byron, P.A.
Jefferson Lines
McKnight Foundation
Schwan's Corporate Giving Foundation
Youthprise