Minnesota Capitol Pathways
Everyone should have access to opportunities in public service and policy, and our government should be representative of our communities.
Since 2016, the Capitol Pathways program from the Citizens League places college students of color in paid internships with government offices, nonprofits, corporations, and law firms where they can gain experience and build relationships in and around the Capitol.
Each year during Minnesota's legislative session, interns can expect to accomplish several things that will help them in their future careers:
Build relationships with established policy leaders
Gain exposure to various kinds of careers in government
Get real-world experience in career fields they would like to learn more about
Create a strong professional resume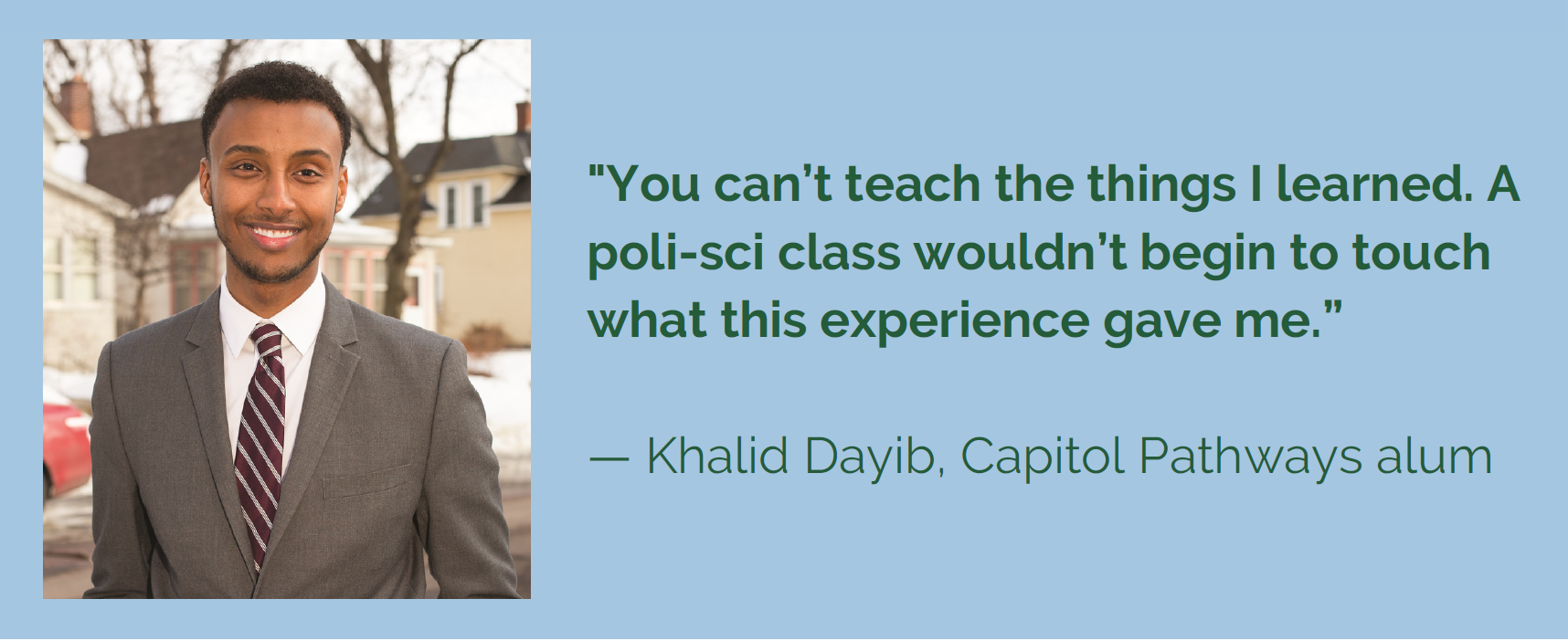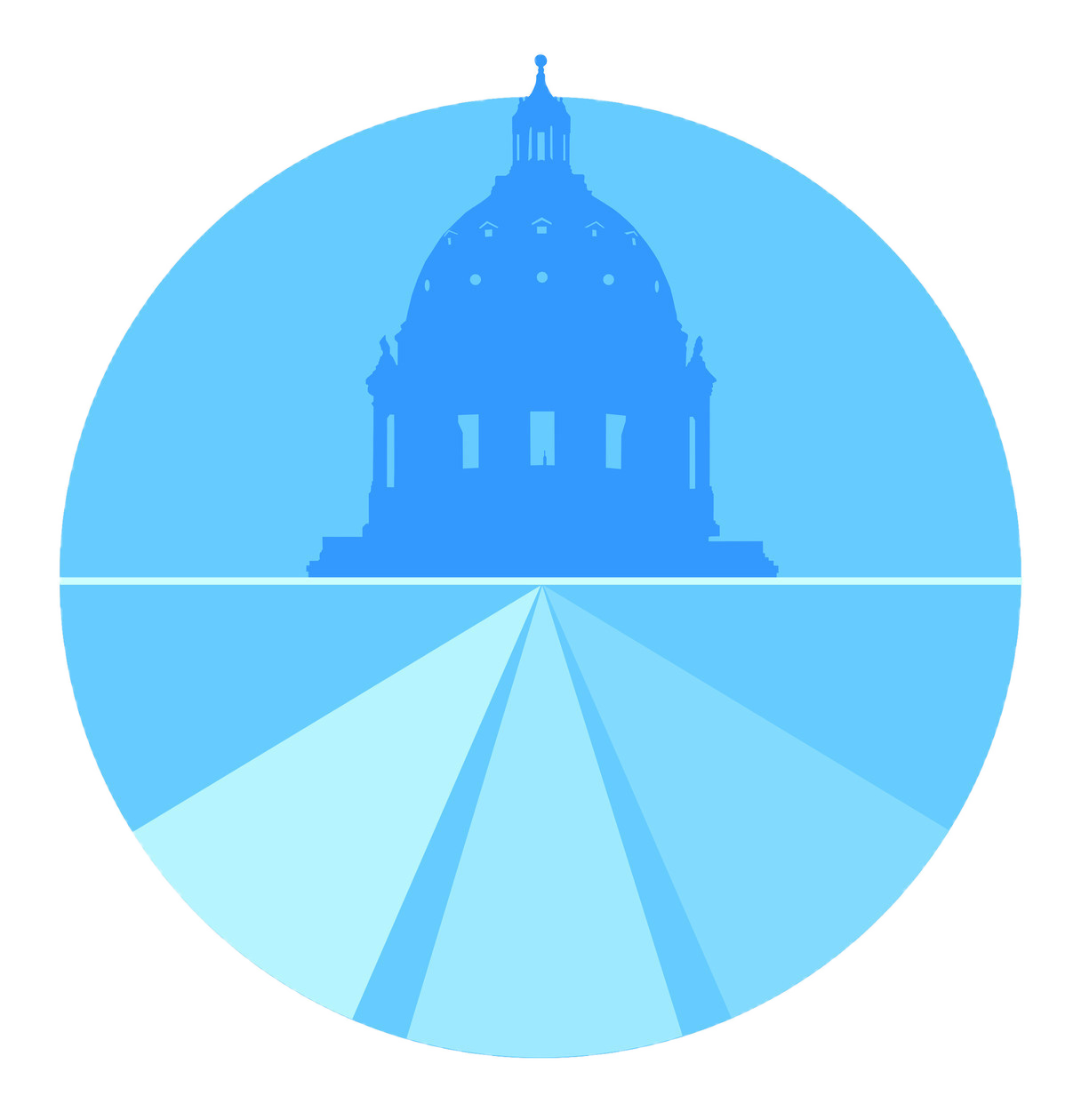 20%
Percentage of Minnesota's population who identify as a person of color
10%
Current members of the state legislature who are people of color.
164
The number of college students of color that have participated in the program since 2016, many of them continuing their careers in policy and government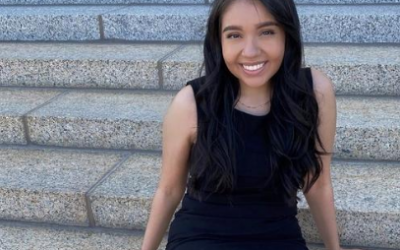 As a senior at Hamline University, Genesis interned with Ramsey County during the 2020 Capitol Pathways program. Genesis is now one of 164 alumni of our policy internship program for Black, Indigenous, and People of Color (BIPOC) in college.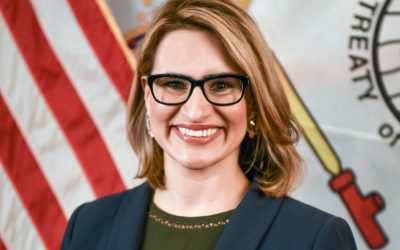 "If we're truly going to achieve the the beauty of this democracy, our government needs to accurately reflect the people it seeks to represent."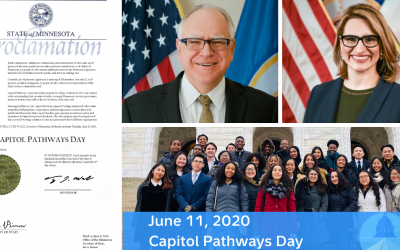 On June 11, 2020, the day the Citizens League celebrates the successful conclusion of the fifth year of our Capitol Pathways program, Lt. Governor Peggy Flanagan joined our online celebration to deliver the Governor's proclamation that this day is Capitol Pathways Day in Minnesota!
HOST ORGANIZATIONS
Capitol Pathways host organizations include government offices, nonprofits, corporations, and law firms that work in and around Minnesota's Capitol. They provide their program intern 10 hours of meaningful work per week throughout the legislative session, and compensate the intern at a minimum of $15 per hour. During the course of the internship, hosts involve interns in research, committee hearings, creating policy publications, and meetings at the Capitol.
STUDENT INTERNS
This program follows a cohort model and provides students with supplementary legislative and professional development training alongside an immersive hands-on internship experience during the 2020 legislative session (February – May 2020).
> Click here for more information on the intern experience.
Twin Cities PBS has covered Capitol Pathways since the beginning of the program in 2016, interviewing participants during their internship and alumni as they continue their careers in policy. Watch below.
CONNECT
Stay connected to Capitol Pathways! Sign up to receive updates in your inbox.
SUPPORT
A gift of any amount is valuable and goes directly to support the program. Donate today to support students of color and their path to becoming civic leaders in Minnesota.
This program is made possible in part by major donors:
Blue Cross and Blue Shield of Minnesota
Dick and Joyce H. McFarland Family Fund of the Minneapolis Foundation
F.R. Bigelow Foundation
Jefferson Lines
McKnight Foundation
The Martha Struthers Farley and Donald C. Farley, Jr. Family Foundation & Sarah Farley and Betty Tisel
Schwan's Corporate Giving Foundation