With great enthusiasm, Citizens League Board of Directors has unanimously approved the following slate of board candidates, below, as proposed by our Nominations Committee, and voted on by our members on the evening of Thursday, October 11 at the Civic Celebration.
We're excited for such an outstanding slate! Learn more about them below.
Khadija Ali
Chief Executive Officer, Global Language & Staffing Connections

Khadija is a successful entrepreneur in the language services, staffing and cultural competence industries, and she has become a leader in creating opportunities for immigrant communities.
Born in Somalia, Khadija immigrated with her family to the United States in 1996, via the refugee camp in Kenya. After learning English in school, she began serving as an interpreter for her family. An experience within her family where language became a life-threatening barrier to health led her to pursue a career in health care.
During college she worked as a medical assistant, then as a medical interpreter, before founding her own interpreter agency, which grew to one of the largest in the state with more than 900 interpreters speaking more than 100 languages. In 2014, Khadija sold that business. In 2015, she founded a new business with focus beyond language services to include staffing and recruiting, and teaching cultural competence to corporations and other organizations.
She serves on the board of AEON, Affordable Housing, Minneapolis Regina Chamber of commerce, and the Final Four Impact Advisory Council. Khadija attended St. Paul Community College, University of Minnesota, and Harvard. In 2017, Khadija was as a member of Harvard Business School's 2017 Young American Leaders Program.
Cedrick Baker
Chief of Staff, Office of the Superintendent at Saint Paul Public Schools

Cedrick Baker is Chief of Staff for St. Paul Public Schools (SPPS). He currently works in the Office of the Superintendent and oversees the coordination of day-to-day operations and implementation of the strategic plan for the school district. In 2017, he worked as the Board Administrator for SPPS Board of Education and served as policy advisor and spokesperson for school board members. In 2016, Cedrick also served a short appointment as interim director of the Board due to a resignation.
Prior to joining SPPS in 2017, Cedrick worked for the Metropolitan Council for nearly five years: first in its Program Evaluation and Audit department and then leading equity implementation work throughout the organization.
Cedrick is a City of St. Paul Planning Commissioner and sits on the City's Zoning Committee. In addition, he is a Big Brother with the Big Brothers Big Sisters of the Greater Twin Cities. He has a B.A. in Sociology from the University of Florida and Master of Public Administration from Georgia State University.
Jake Loesch
Account Manager at Goff Public

Jake Loesch is a senior account executive and lobbyist with Goff Public, a Saint Paul-based public relations and government relations firm. In that role, Jake applies a decade of political and communications experience to help a diverse portfolio of clients share their stories and protect their reputations. On a wide range of topics from education issues and elections policy to public safety and economic development, Jake is a well-known strategist and advocate.
Jake's career has included time with the Republican Party of Minnesota and the Minnesota Senate Republican Caucus, as well as serving as communications director for Minnesotans United, the historic grassroots campaign that defeated a constitutional amendment and won marriage for same-sex couples in Minnesota in 2013.
Jake graduated from the University of Minnesota-Duluth in 2010 with a bachelor's degree in political science and was also a 2017-2018 Policy Fellow at the Humphrey School of Public Affairs at the University of Minnesota. He lives in Arden Hills with his wife and son.
Fatima Moore
Policy Director, Minnesota Coalition for the Homeless

Fatima is the Director of Public Policy at the Minnesota Coalition for the Homeless. Previously, she worked as the Local and Regional Policy Coordinator at Metropolitan Consortium of Community Developers (MCCD). While at MCCD, she helped inform and craft policies with local, state and federal policymakers on affordable housing and economic development issues. Social and racial justice is a core value of hers and is imbedded into how she navigates systems. She sees community building as an integral component of advocacy.
Fatima found her passion for connecting communities with policies that positively impacts them while participating in the Capitol Pathways Internship program, a program that connects students of color with professionals and lawmakers at the Minnesota Legislature. As a first-generation immigrant, she has learned to navigate many systems, which has afforded her the aptitude and experience need to bridge people, systems and lives. Fatima is well in tuned to the collaboration, support, empowerment, and advocacy that needs to happen in order to achieve good policy. She brings a social work and policy background to MCH and has a clear grasp of the systems perspective.
Fatima lives with her partner and two daughters on the East Side of Saint Paul. During her down time, Fatima teaches fitness classes, enjoys spending time with her family, neighbors, and friends and sneaking away for a good read.
Breanna Schafer
Senior Director, State & Local Government Affairs, Target

Breanna Schafer is Senior Director, Government Affairs at Target where she oversees the state and local government relations function responsible for advancing public policy initiatives at state capitols and city governments across the country. Breanna also serves on a cross-functional team that manages risk and reputation for Target.
Prior to joining Target in 2012, Breanna was the senior manager of the Public Affairs Council's political involvement practice in Washington, DC. Previously, Breanna was the national finance manager for Rudy Giuliani's 2008 presidential primary campaign and served on Congressman Mark Kennedy's press team for his 2006 U.S. Senate campaign. She began her career in Washington, DC working in education policy.
Breanna attended Johns Hopkins University for her Master of Arts in Government and is a recipient of the 2013 Bryce Harlow Fellowship. A native of Minnesota, Breanna graduated with a bachelor's in political science from the College of Saint Benedict/Saint John's University. She lives in the Twin Cities with her husband and two sons, serves on the Board of Directors for the Alzheimer's Association Minnesota-North Dakota Chapter and is the current Board Chair of the Retail Council of New York State.
Judith Titcomb
Community Member (and former Citizens League Board member)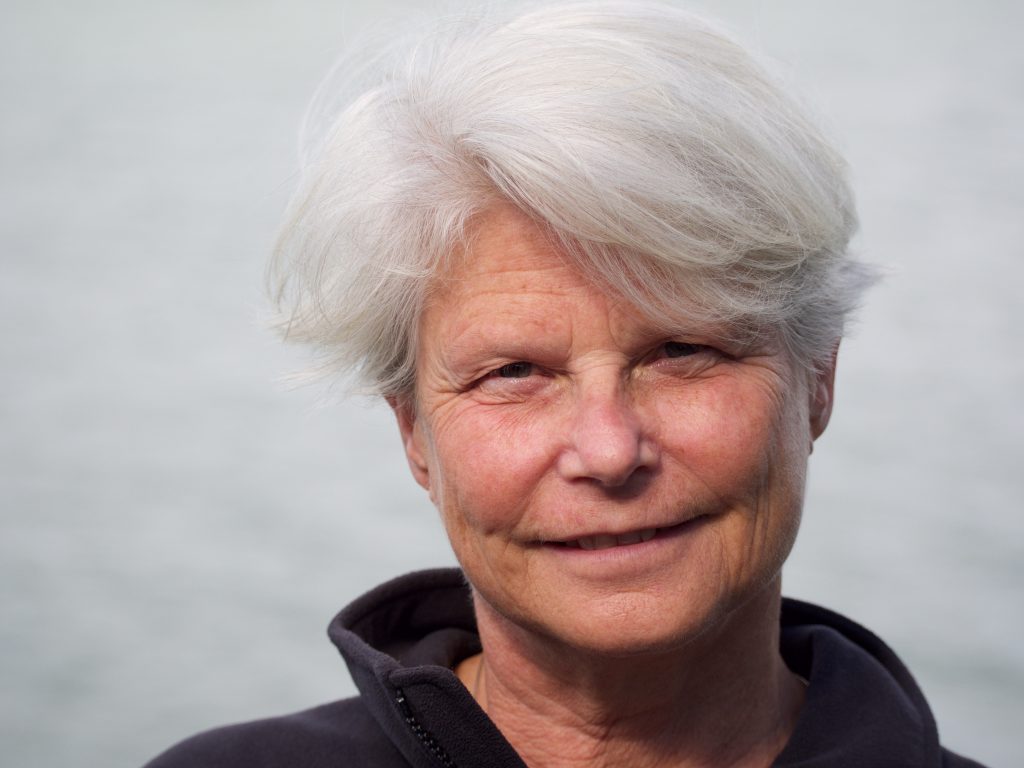 Judith is a retired professional whose experience combines legal expertise with strategic planning, market research and Board experience. A legal education combined with a Masters in Public Affairs led to her involvement in a tax, business and lobbying practice. Later, Judith focused on strategic planning, design thinking and ethnographic research. She is currently on the Board of Graywolf Press where she is Co-Chair of the Capital Campaign Committee. She has also been a Board Member at Common Bond, St. Paul and Minnesota Community Foundations, the YWCA and Rock Island Company, among others.
The first three-year term for the following Board members ends in 2018. All have been dedicated and valuable Board members who have been nominated to a second three-year term.
Our thanks to the Citizens League Nominations Committee and Board of Directors for recommending these candidates to begin their terms in 2019!