Minnesota Capitol Pathways
With the long-term goal of making our government truly representative of our communities, this paid internship program opens access to the Minnesota State Capitol to the next generation of leaders of color.
Through this program, interns build relationships with established policy leaders, gain exposure to various kinds of careers in government, get real-world experience in career fields they would like to learn more about, and build a strong professional resume in the process.
Learn about this year's cohort, host organizations, and alumni mentors.
STUDENTS
The 2019 cohort includes 34 students from 12 schools around the state.
ALUMNI MENTORS
Three alumni mentors provide support, coaching, and advising to the student cohort.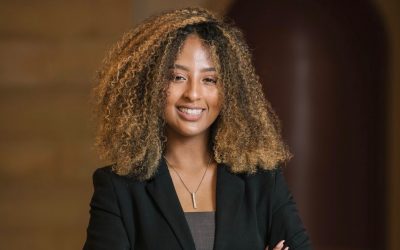 Our sincere congratulations to Raie Gessesse, Capitol Pathways 2018 alumna, for being named a 2019 Truman Scholar!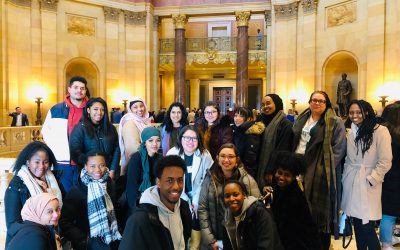 We are proud to see that Capitol Pathways was recently featured in Wells Fargo Stories, the online journal of longtime Citizens League corporate member Wells Fargo! The piece highlights current interns, who speak about their experiences in policy before and after acceptance into our internship program.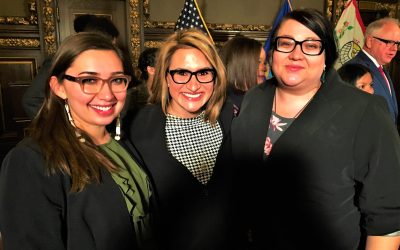 "For me, this picture represents the great advances Indigenous Women are making into the political sphere, and the recognition of the value of our voices in crafting policy that will impact many generations to come."
Twin Cities PBS has covered Capitol Pathways since the beginning of the program in 2016, interviewing participants during their internship and alumni as they continue their careers in policy. Watch below.
CONNECT
Stay connected to Capitol Pathways! Sign up to receive updates in your inbox.
SUPPORT
A gift of any amount is valuable and goes directly to support the program. Donate today to support students of color and their path to becoming civic leaders in Minnesota.
This program is made possible in part by major donors:
Bush Foundation
Dick and Joyce H. McFarland Family Fund of The Minneapolis Foundation
F.R. Bigelow Foundation
The Martha Struthers Farley and Donald C. Farley, Jr. Family Foundation
McKnight Foundation
Otto Bremer Trust
Roy G. and Naomi Harmon Johnston Family Family Foundation
The Saint Paul Foundation
Sarah Farley and Betty Tisel