Recognizing Everyday Leaders in Minnesota
Join us on November 19, 2020 for a live, virtual event celebrating the everyday civic leaders as nominated by our community. Hosted by Jana Shortal of KARE 11 News, we will celebrate neighbors and community members who have gone above and beyond during the COVID-19 pandemic in an online event.
Submit your sponsorship in the form, below, or click here for sponsor levels and benefits*!
*Note: This sponsorship bundle is for both our #MNCivicLeader event on November 19, 2020, and our annual Civic Celebration on March 18, 2021.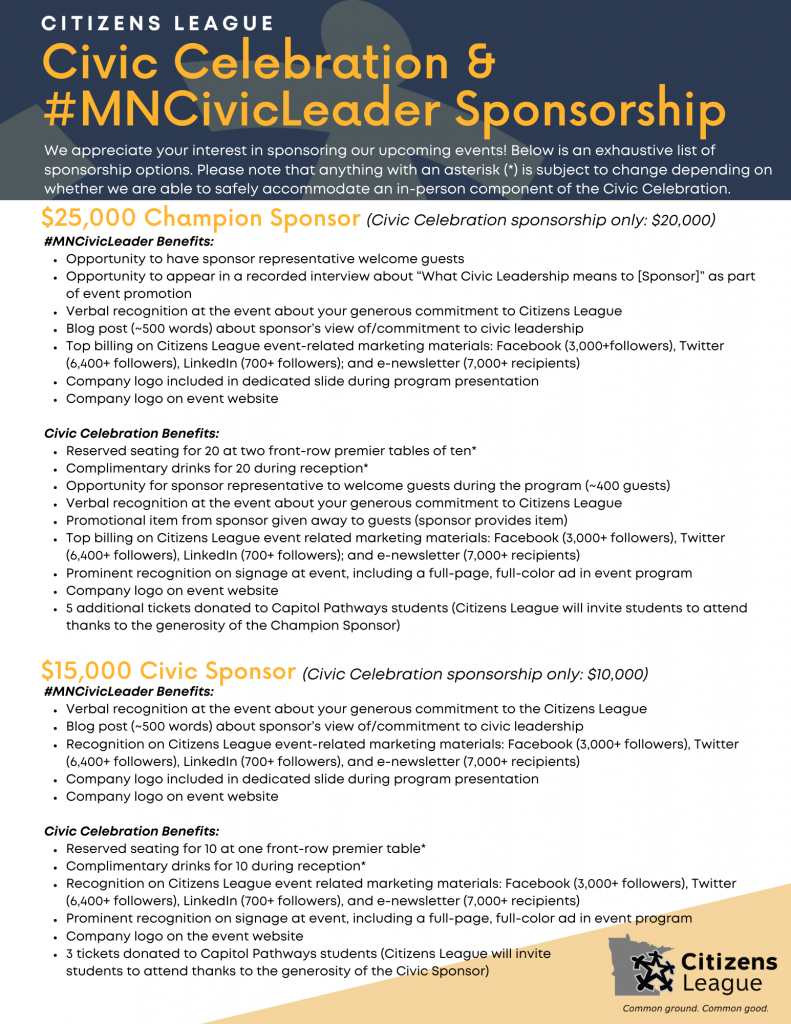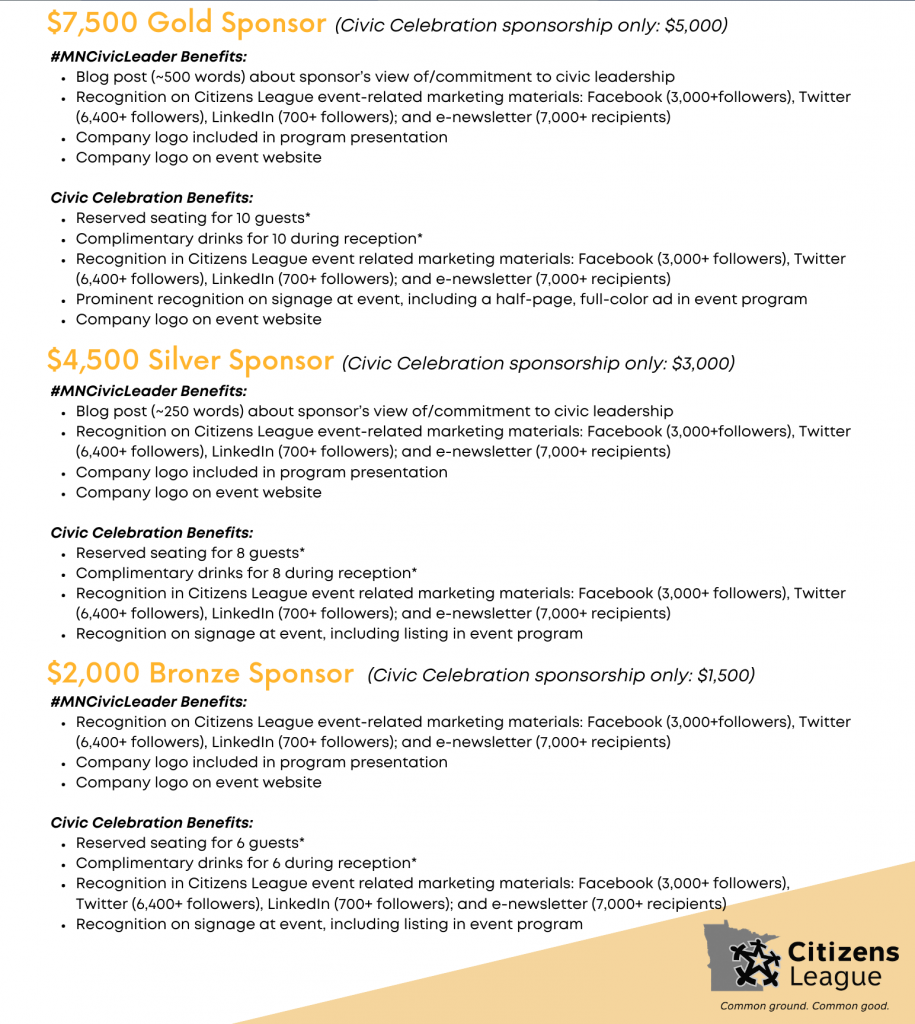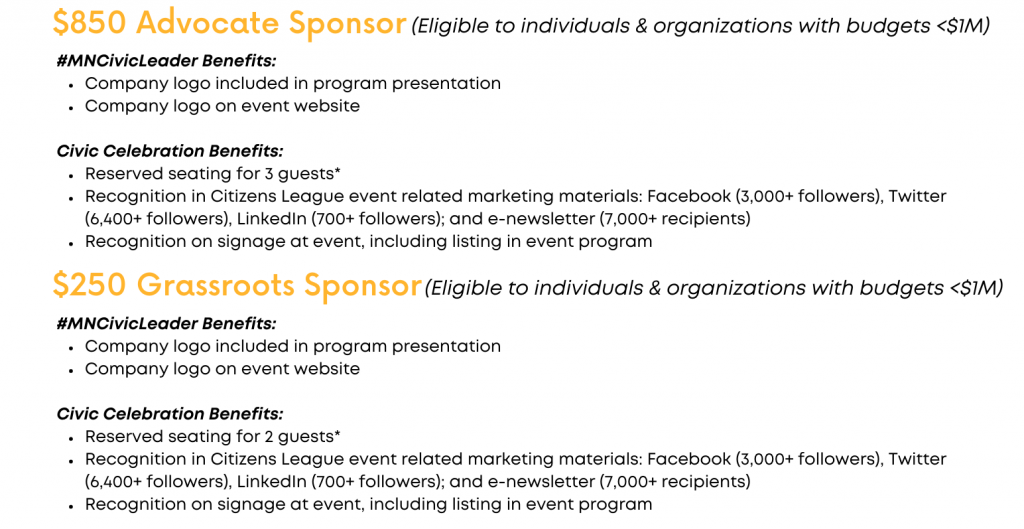 #MNCivicLeader:
Recognizing Everyday Leaders
Thursday, November 19, 2020
10am – 11am