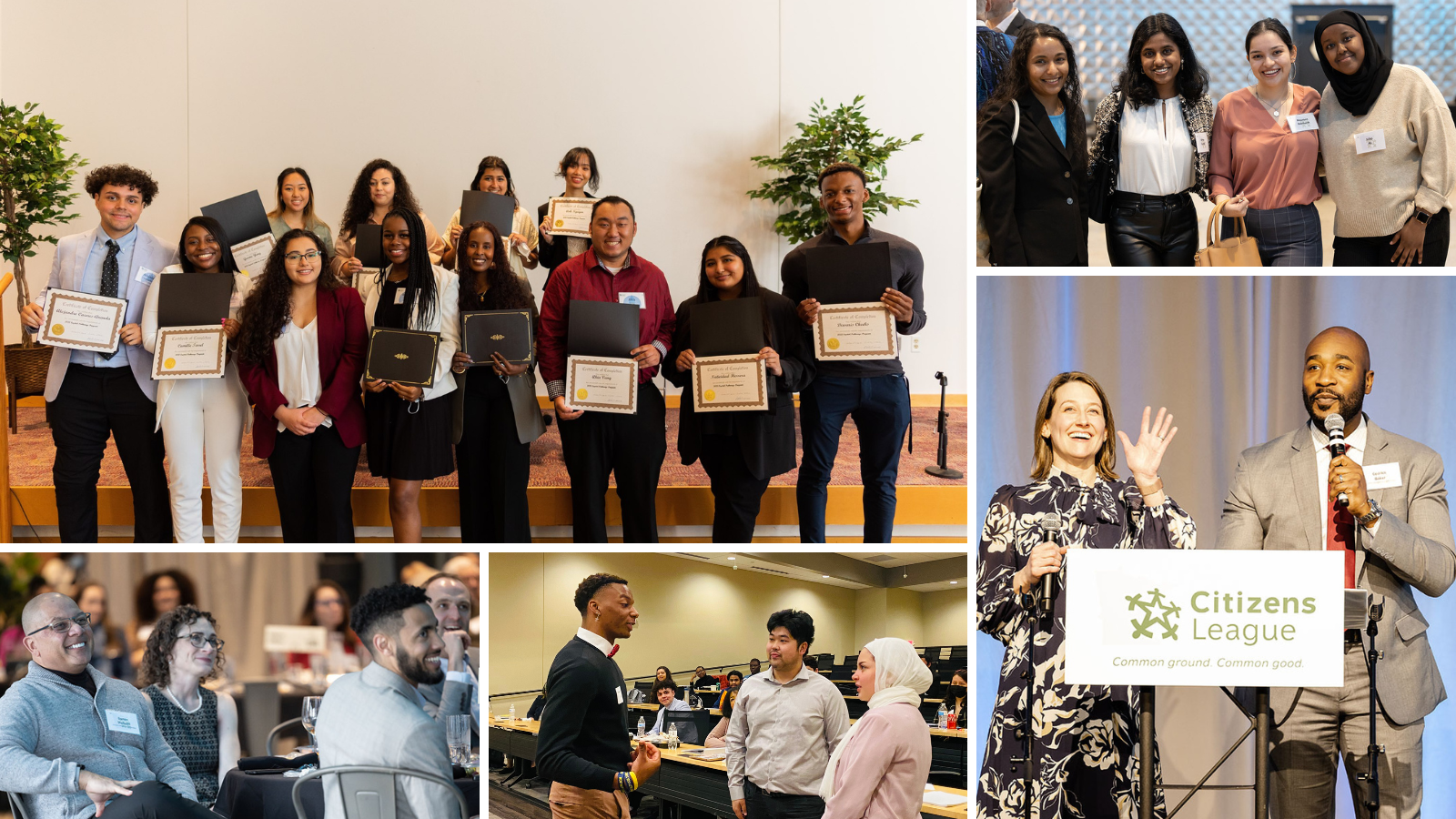 Citizens League is committed to making sure that everyone has a voice and is engaged in designing, developing, and enacting systems that work better for all. There has never been a more important time to show your support of coming together to find common ground, for the common good. If you're able, please consider a gift today. And, if you have already made a year-end donation, thank you!
2022 was a big year for the League. By engaging many different voices and perspectives through policy learning events like Mind Opener and Interconnected, people across Minnesota develop tools to better understand the policy challenges around our state.
With our Capitol Pathways program, the League broadened access to policymaking and public service for the next generation of leaders who are Black, Indigenous, and people of color. 228 students have completed policy internships in seven years of the program. The 2023 program year is already underway.
Local elected office is a vital part of U.S. democracy, a place where democracy can be seen in action, but concerns have emerged that national ideological forces overly shape local elections and that single issues overtake broader community needs. That is why, with our new report, Serving in Local Elected Office, we sought out the voices and perspectives of those who have been asked to serve, those currently serving, and those running for local office in the Twin Cities 7-County Metro Area. It is our hope that this report contributes to robust conversations about local governance, and spurs actions to support this unique and vital aspect of civic life.
Over the past year, Citizens League has drawn on the experience of our 70 year history to come through a difficult time, and with your support we have emerged stronger than ever. But our work is just beginning. Please help us end 2022 strong so we can hit the ground running in 2023!
A note on year end gift timing: All gifts of cash (check, ACH transfer, and wire transfer) must be received or postmarked on or before December 31 to qualify for the current tax year. Stock gifts must be received into the Citizens League brokerage account on or before December 31 to qualify for the current tax year. The transfer time varies by financial institution, so it is helpful to plan ahead. Please consult a tax advisor regarding tax implications of your gift.

Please contact Yvonne Lerew, Director of Development, at [email protected] with any questions.