Minnesota's giving holiday is this Thursday, but you can double your Give to the Max Day donation right now!
It's time to take action. Your gift to Citizens League today will be doubled by a group of generous donors, and make an impact on critical policy issues in Minnesota. Help us meet our $10K GTMD goal to raise $20K total – we cannot do this work without you!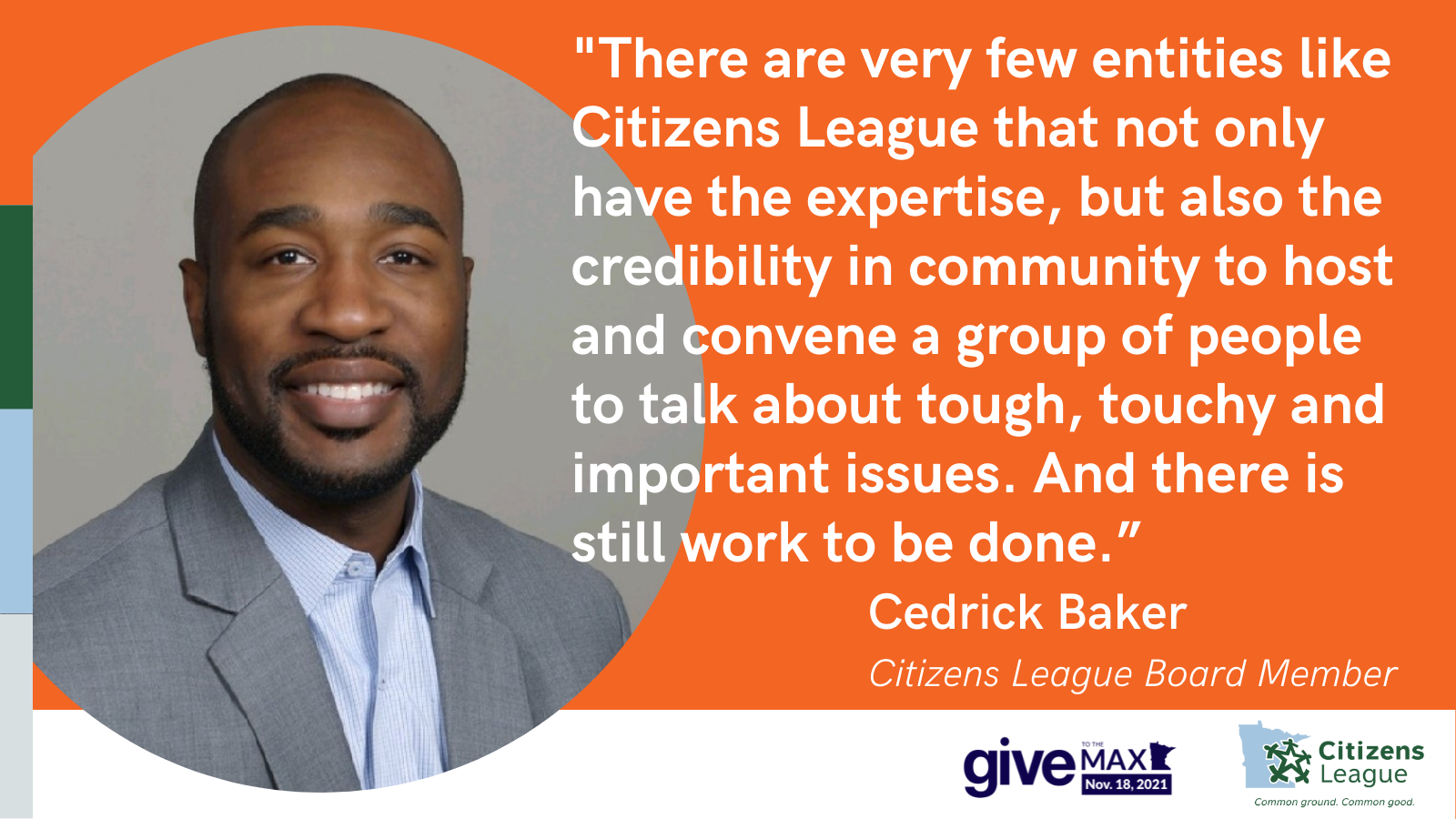 Partisan divisions don't need to stop us from solving our shared problems, together.
One of those issues is public safety. Following our recent Metro Transit Community Safety Conversations, the League and our partner Twin Cities Innovation Alliance (TCIA) surfaced key community insights that are now informing decision-making around public safety on transit.
Participants came away with an increased knowledge of how to make their voice heard.
Marika Pfefferkorn, Co-founder of TCIA shared, "I think we opened a lot of eyes about how you can influence decisions at the Metropolitan Council. Before folks came in, they didn't even know who their Metropolitan Council Commissioners were. As a part of this process, they walked away with a better understanding of what their roles are in the work."
Your support of the Citizens League allows us to engage many different voices and perspectives and move forward with real, community-based solutions to difficult challenges.
And that's why we're asking for your support today, because it's time to take action on critical policy issues in Minnesota. Your gift will be matched up to $10K thanks to a generous group of people like you who care about getting the work done.
Thank you in advance for your generous gift.