New addition to staff brings outstanding reputation in community engagement, government relations, and policy development.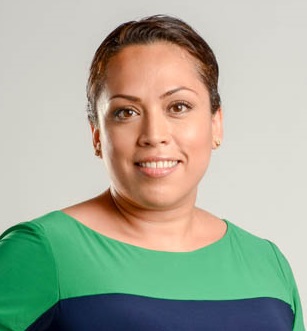 The Citizens League has announced Angelica Klebsch as its new Director of Policy. In this role, she will lead all efforts related to developing and advancing policy recommendations with the Citizens League's members and partners. Klebsch will draw on almost 20 years of experience in education, government, business development, and community engagement to drive the Citizens League's policy work.
Klebsch previously served as the Business Development Coordinator and Project Facilitator for the City of Brooklyn Park, overseeing business development and redevelopment city-wide. As a main point of contact for business owners, she helped stakeholders navigate city processes, addressed workforce challenges, and provided solutions surrounding marketing, outreach, and technical needs. She was the lead on a variety of development projects, including the Resilient Communities Project partnership with the University of Minnesota, the award-winning "Welcome to the Huburb" municipal marketing campaign, and the economic development portion of the City's 2040 Comprehensive Plan.
Klebsch brings with her valuable experience working with a diverse array of community members, partners and policy makers to address specific challenges and take the lead on advancing solutions.
"Angelica's experience in engaging people with different backgrounds and interests to take on big challenges, along with her commitment to addressing community needs, make her an incredible asset to the team," said Pahoua Yang Hoffman, Executive Director of the Citizens League. "She brings with her a unique ability to connect with a wide range of individuals and organizations from local government to the State Capitol, which will drive our efforts to impact policy for the common good in Minnesota."
"The Citizens League has a long tradition of convening community around the toughest policy issues to find common ground. In today's political climate especially, the League's approach of offering multiple, balanced perspectives is instrumental to developing well-informed policy solutions," said Klebsch. "I am looking forward to championing the Citizens League's model of empowering and engaging everyday community members, ensuring their lived experiences are included in those solutions."
Klebsch's efforts will be focused on the Citizens League's three focus areas: highlighting challenges and opportunities related to Minnesota's aging population, developing and retaining a skilled workforce in Minnesota, and promoting good government. She will also drive the Citizens League's overarching efforts of building civic leadership and convening people from different backgrounds, parties, and ideologies to see their role in policymaking.