Metropolitan Council Task Force
The Met Council Task Force's work is complete. Read the final report here:
Amidst growing questions and concerns from community members and elected officials surrounding the Metropolitan Council, the Citizens League convened a diverse 19-member task force to consider possible reforms. As the original author of the idea of a regional planning authority which became the Met Council, we believed it was time to take a look at the role, scope of authority, and decision-making processes within the body. From September 2015 to March 2016, the committee came up with key recommendations for the Met Council to consider.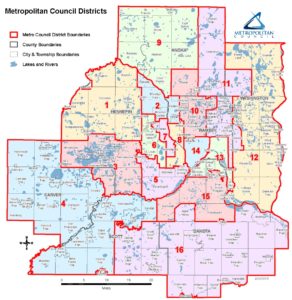 Background Reports
Citizens League:
The Center of the American Experiment
Office of the Legislative Auditor
Meeting Information
Meetings
Meeting Minutes, Notes & Materials
Press