Date/Time
Date(s) - 02/24/2020
6:00 pm - 7:30 pm
Please join us for two inspiring talks on how youth are using their voice and power to create change in their communities.
Monday, February 24
Doors: 5:30pm, Program: 6:00 – 7:30pm
Icehouse 2528 Nicollet Ave S
Minneapolis, MN 55404 (map)
Tickets: $5 (includes light snacks)
Igniting Civic Engagement Through Service-Learning
Ensuring an excellent education for all students is a fundamental principle of a democratic society. The educational opportunities we provide for students must not only help them learn core subject matter, but also prepare them to be civically-informed and engaged citizens. Service-learning is a teaching strategy that actively involves students in a wide range of learning activities and can have a tremendous impact on students, educators and the world. Amy Meuers will explore how we can intentionally design service-learning to meet the academic, social-emotional and civic needs of students and our communities.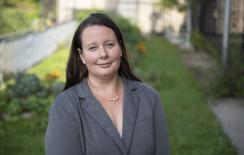 Presenter: Amy Meuers is chief executive officer of the National Youth Leadership Council, an international nonprofit that is committed to ensuring that all young people become civically informed and engaged global citizens. An ardent advocate for youth voice, Amy is a social entrepreneur with more than 16 years of experience in the fields of service-learning, youth development and education. She believes that when young people are engaged in real-world experiences, they become passionate about making the world a better place.
How Debaters Will Save Democracy and Change the World
Participation in academic debate improves student test scores, grades and graduation rates, and it can also also foster critical skills that strengthen civic action and agency. Amy Cram Helwich will explore how academic debate – historically dominated by white, male and wealthy individuals – has expanded to a much wider range of participants and can help students strengthen critical thinking, listening, empathy, problem-solving and advocacy skills. She'll also talk about the Minnesota Urban Debate League's Spanish Debate, East African Debate and Financial Literacy Debate teams, in which student participants use their new skills to create change in their communities.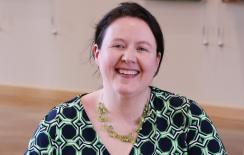 Presenter: Amy Cram Helwich is executive director of the Minnesota Urban Debate League, a program of Augsburg University that supports competitive academic debate for over 1,000 students at 40+ Twin Cities high schools and middle schools. Amy has over 13 years experience in nonprofit management and youth development, including work at the Women's Foundation of Minnesota, Children's Safety Centers and Big Brothers Big Sisters.
EDTalks is co-sponsored by AchieveMpls and the Citizens League. Thanks to Bush Foundation and Comcast for their generous financial support.