Date/Time
Date(s) - 01/13/2020
6:00 pm - 7:30 pm
Join us for two inspiring EDTalks on technology and student health.
Monday, January 13
Doors: 5:30pm
Program: 6:00 – 7:30pm
Icehouse
2528 Nicollet Ave S
Minneapolis, MN 55404 (map)
Tickets: $5 (includes light snacks)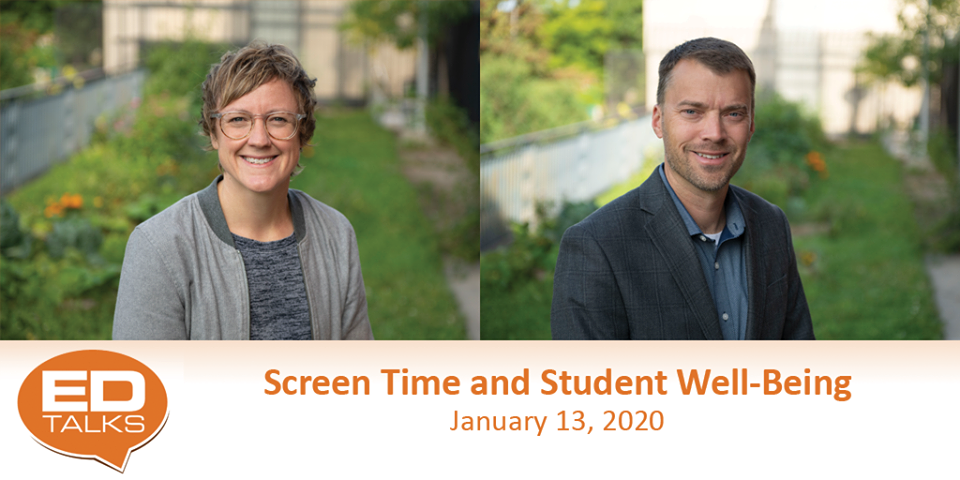 It's Complicated: Students, Social Media and Mental Health
Students spend an average of 53 hours each week on social media and other technology – more than any other activity but sleeping. While many assume technology is inherently bad for student mental health, evidence suggests that it can either boost or undermine what young people need to thrive. As more and more schoolwork goes online, both the opportunities and challenges are magnified, and educators need to learn how to respond. Erin Walsh will describe the key ingredients for digital wellness and share strategies to help students thrive in a world of screens.
Presenter: Erin Walsh, M.A, is co-founder of Spark & Stitch Institute, which translates brain science into practical strategies for parents and educators who want to raise courageous and connected kids. A national consultant on digital media and youth, she is co-author of the 10th anniversary edition of the bestseller, Why Do They Act That Way? A Survival Guide to the Adolescent Brain for You and Your Teen, and lead program facilitator for Youth Frontiers, where she directs retreats for educators on the science of stress and why connection unleashes learning.
Raising Tech-Healthy Kids
Tablets, smartphones, Snapchat, Instagram, Twitter, TikTok, YouTube and more… technology is a central part of young people's lives today. Keeping up can be challenging, but a positive and well-informed approach can have a big impact on a child's future and in creating new habits that lead to digitally healthy individuals. Learn how to develop a balanced use of technology, and find out ten simple tips for modeling healthy technology for the young people in our lives.
Presenter: Dave Eisenmann, M.A. Ed., is director of instructional technology and media services for Minnetonka Public Schools and a former classroom teacher. Dave has spoken to over 65,000 students, educators and parents about digital wellness and technology use, and in 2015 was recognized by the National School Boards Association as one of 20 To Watch educational technology leaders in the nation. He is also an adjunct professor at Saint Mary's University Minneapolis, where he teaches classes on technology integration.
EDTalks is co-sponsored by AchieveMpls and the Citizens League. Thanks to Bush Foundation and Comcast for their generous financial support.