Date/Time
Date(s) - 03/02/2020
6:00 pm - 7:30 pm
Learn new ways to imaginatively promote and reclaim spaces that are pro-girl and inclusive of LGBTQIA+ and BIPOC stories.
Monday, March 2, 2020
Doors: 5:30pm, Program: 6:00 – 7:30pm
Icehouse 2528 Nicollet Ave S
Minneapolis, MN 55404 (map)
Tickets: $5 (includes light snacks)
Creating Pro-Girl Environments
Youth who identify as girls face broad challenges such as sexual harassment, barriers to academic success and unique health disparities, compounded by the intersections of race, sexual orientation, ability, and socioeconomic class. Data shows there is a tremendous need for programming and policies that focus solely on the needs of girls and young women to compensate for the gender stereotypes present in our communities and the gender inequities built into our systems, including the education system. Girls Inc. is a national expert in girls-only and pro-girls programming and inspires all girls to be strong, smart, and bold. Hear from Louise and Sophie, two youth leaders at Girls Inc. at YWCA Minneapolis, and Elena, Girls Inc. after-school coordinator, about what we can all learn about the impacts of gender-specific programming, as well as ways to create pro-girl environments in gendered and co-ed spaces.
Presenters: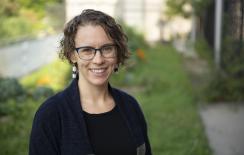 Elena Gustafson
Girls Inc. Out-of-School-Time program coordinator, YWCA Minneapolis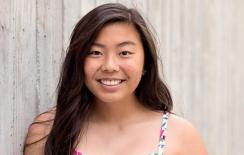 Sophie
Senior at Robbinsdale Cooper High School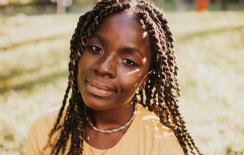 Louise
Senior at The Blake School
Elena Gustafson, MSW, MPH, is the Girls Inc. Out-of-School-Time program coordinator at YWCA Minneapolis, where she supervises gender-specific programming focused on leadership and community action, economic literacy, healthy sexuality, positive-decision making and STEM. Elena has over a decade of experience designing and managing school-based, after-school and summer youth programs.
Sophie is a senior at Robbinsdale Cooper High School who is very passionate about social justice and equity. She loves advocating about topics such as safe spaces. She's also very into photography, plays softball and fishes in both the winter and summer.
Louise was born into a colorful and close-knit Senegalese-American family in Minneapolis. She is a senior at The Blake School and has found her passion within literary and fine arts.
The Stars and The Blackness Between Them: Writing About Queer Young Black Love
Author Junauda Petrus-Nasah will share her journey of researching queerness within Black American and Black Caribbean culture for her young adult novel, The Stars and The Blackness Between Them, which is about queer young Black love across the diaspora, mass incarceration, astrology, ancestral magic, Whitney Houston and trusting your sacredness despite oppression and heartbreak. In its review of her book, the Star Tribune writes, "Like Toni Morrison, who redrew the narrative of black experience with novels set in Midwestern small towns, Petrus is redrawing a map, creating an Eden where Caribbean, black and LGBT culture can find beauty and lushness, spirituality, history and sustenance." Junauda's work is inspired by the absence of examples of herself within popular text as a young person and how that has played out in both her life and her work.
Presenter: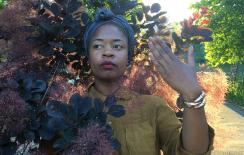 Junauda Petrus-Nasah is a writer, pleasure activist, filmmaker and performance artist born on Dakota land of Black-Caribbean descent. Her work centers around wildness, queerness, Black-diasporic-futurism, ancestral healing, sweetness, shimmer and liberation. Her writing also appears in the book Pleasure Activism: The Politics of Feeling Good, among other publications.
EDTalks is co-sponsored by AchieveMpls and the Citizens League. Thanks to Bush Foundation and Comcast for their generous financial support.