Planning is underway for our ninth year of EDTalks – and we're excited to focus our upcoming season on Black and Brown voices in the K-12 education, equity and youth development spaces.
Presented in partnership with AchieveMpls, EDTalks features compelling presentations and Q & A with cutting-edge educators, youth advocates, journalists, artists, policy-makers and others on issues impacting students and public education. EDTalks raises public awareness of these issues and strengthens community engagement and advocacy with and on behalf of our young people.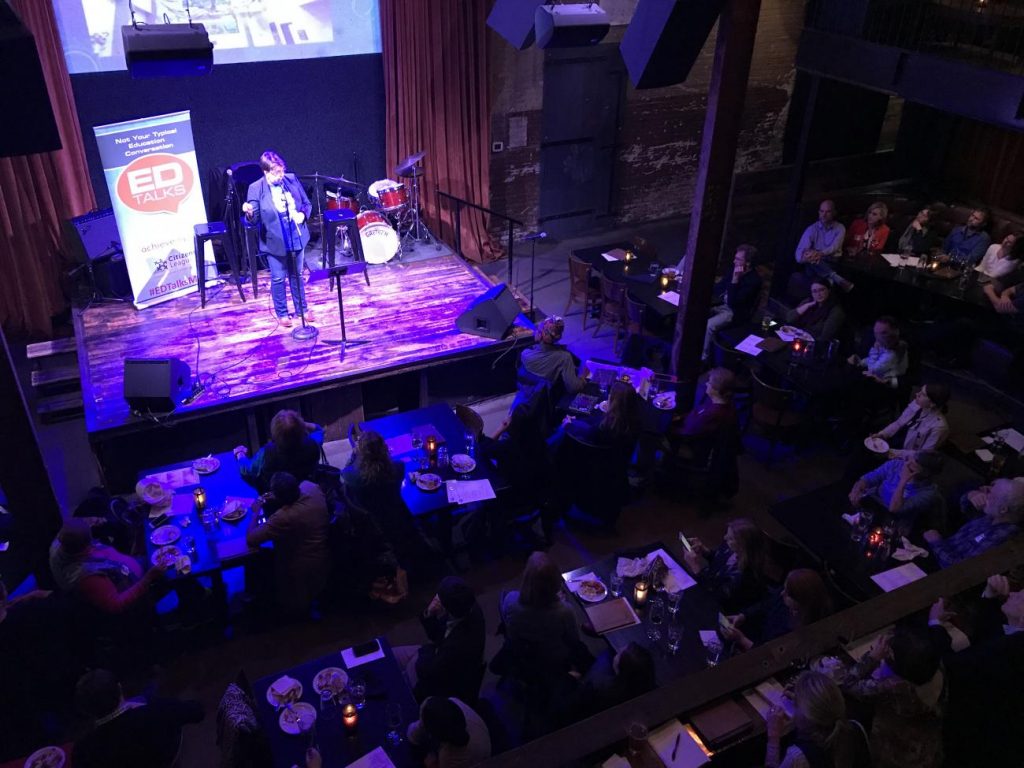 As we join our community in denouncing racism and work toward realizing racial justice, we are inviting BIPOC (Black, Indigenous and People of Color) speakers to apply to present at our six EDTalks programs this coming year.
Interested in speaking at EDTalks?
Do you have an EDTalks speaker or a topic to recommend? Share it with our partners at AchieveMpls today.