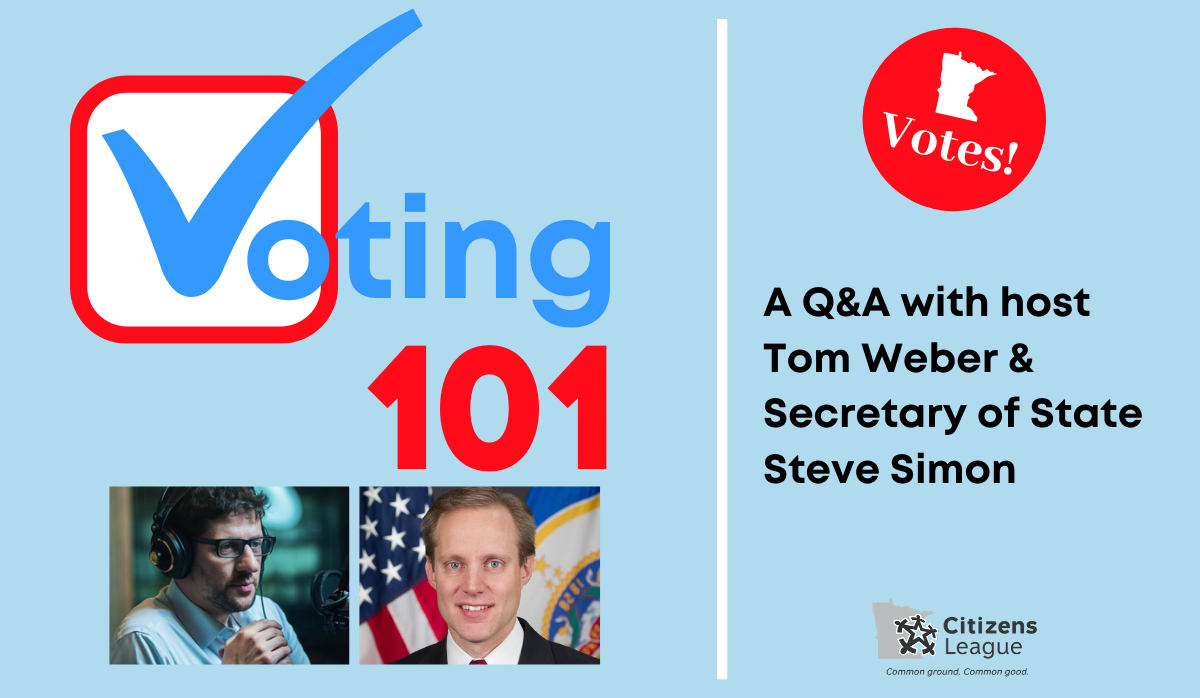 The 2020 election is underway! People are already voting either in person or absentee in Minnesota and you might have questions.
Secretary of State Steve Simon joined the Citizens League about all things voting. Want to vote by mail? Or in person before Election Day? Or on Election Day? Host Tom Weber goes over all the ways to vote (safely!) with Secretary Simon. Watch below!
Check out the questions below to jump right to that answer in the video:
Tom Weber has been an award-winning journalist and writer for two decades, most recently for Minnesota Public Radio news. He is also the author of a new history of Minneapolis called Minneapolis: An Urban Biography
Steve Simon is Minnesota's 22nd Secretary of State. He was sworn into office on January 5, 2015. As Secretary of State, he partners with township, city, and county officials to organize elections on behalf of Minnesota's nearly four million eligible voters, and to ensure that the election system is fair.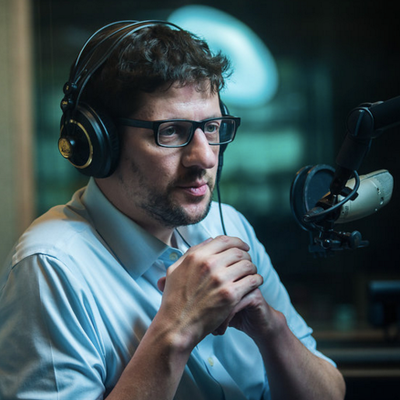 Steve Simon
Minnesota Secretary of State