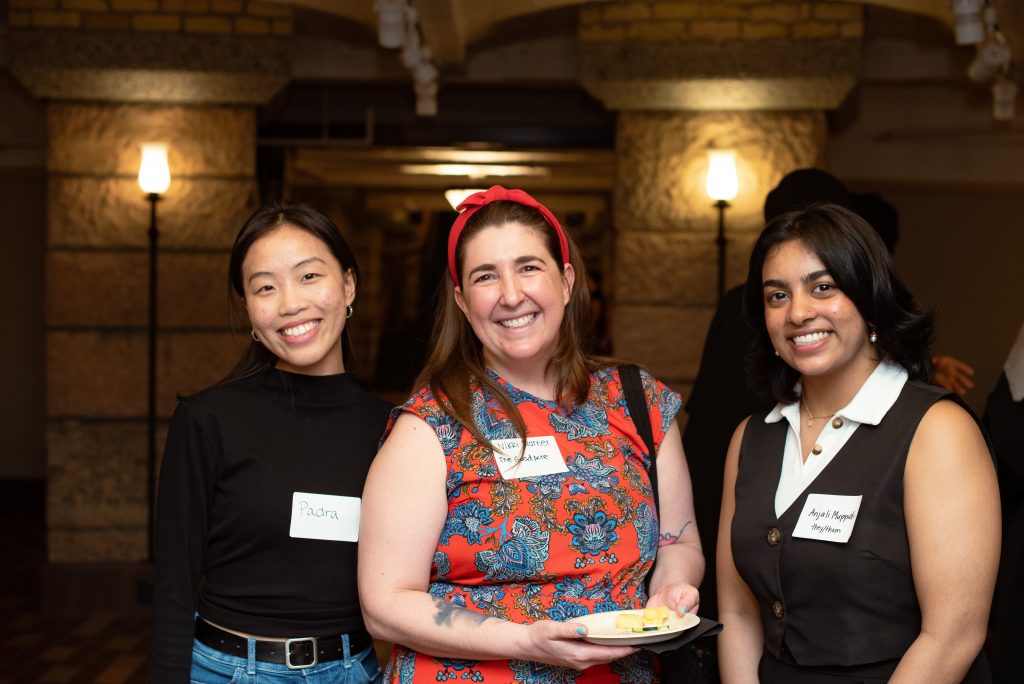 Capitol Pathways students and hosts gathered in the L'Etoile du Nord Vault Room at the State Capitol for the last social of the year.
While many Capitol Pathways interns have been at the Capitol for their internships during the session, for the first time this year, they gathered as a cohort together at the Capitol on April 14th. They began their day with a networking workshop, led by Citizens League Executive Director Kate Cimino, to gain strategies and practice networking in 1:1 meetings and large social events.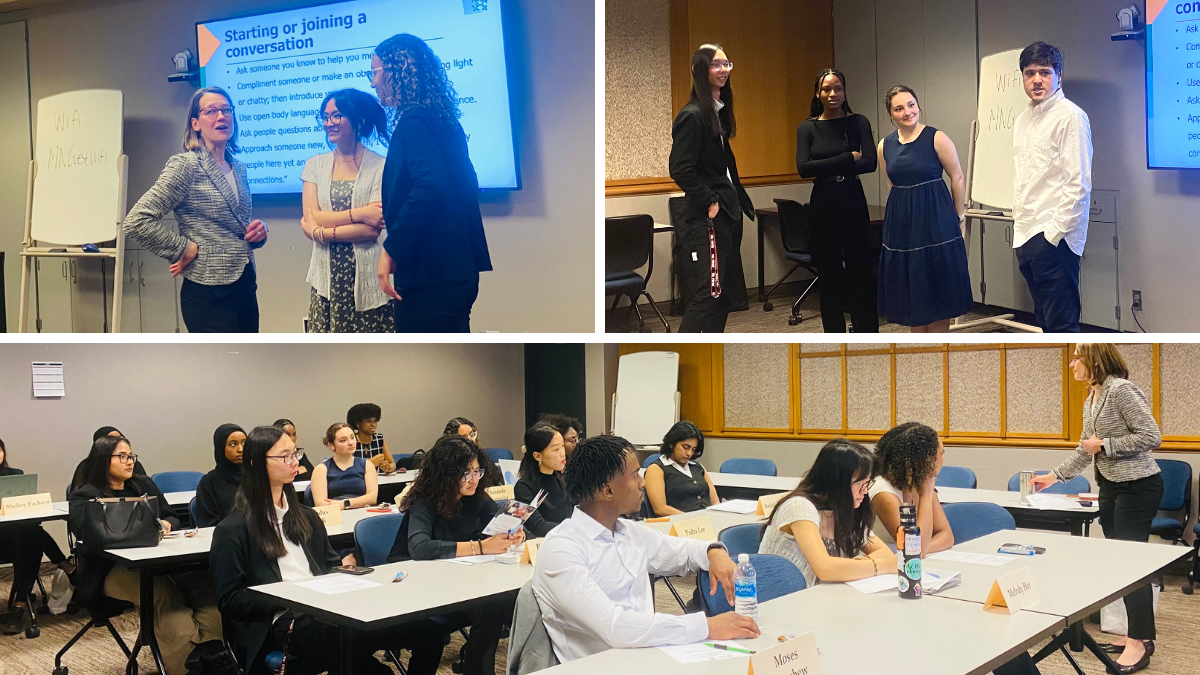 After the workshop, students had lunch together in the Capitol Cafeteria and then transitioned into a social hour in the L'Etoile du Nord Vault Room. Students were joined by hosts, alumni, board members and other friends and supporters of the program. The social was a success, and we thank everyone who joined! Check out photos below.