The Citizens League is pleased to announce the return of #MNCivicLeader, a social media campaign and event to uplift and celebrate everyday civic leaders who go above and beyond to make a difference in Minnesota.
We asked individuals throughout Minnesota to nominate friends, neighbors, co-workers, and others in their lives who continue to step up to lead in unique and impactful ways every day.
Read on to learn about one of our nominees, Nkechi Gillman, co-founder of Residents Organizing Against Racism 194 (ROAR 194).
Nkechi Gillman believes that a leader is someone who inspires others by boldly forging new paths, even when it's uncomfortable. Forging new paths is just what Nkechi did when she, with six other women formed Residents Organizing Against Racism 194 (ROAR), an organic, community-based advocacy group.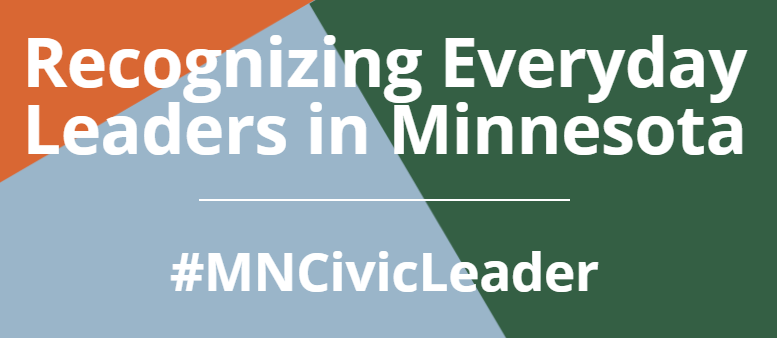 ROAR connects with its surrounding community through educational events, and they provide advocacy and support for people of color. Nkechi believes that community advocacy, no matter how small, brings about lasting change. She says that even when there are challenges, being a part of a community changes things for underserved groups, and it enables the important work of equality to move forward.
Having a collaborative team has made ROAR more successful and allowed their reach to broaden. Nkechi is well aware that the different strengths and approaches of individual team members not only makes the work more doable, but more enjoyable. When asked about how the team works together, Nkechi stated: "we've found that it's powerful and collaborative to play off each other", she added, "as you form relationships with your team, your preconceived notions of who people are and what they believe in change, and you can work together for the greater good".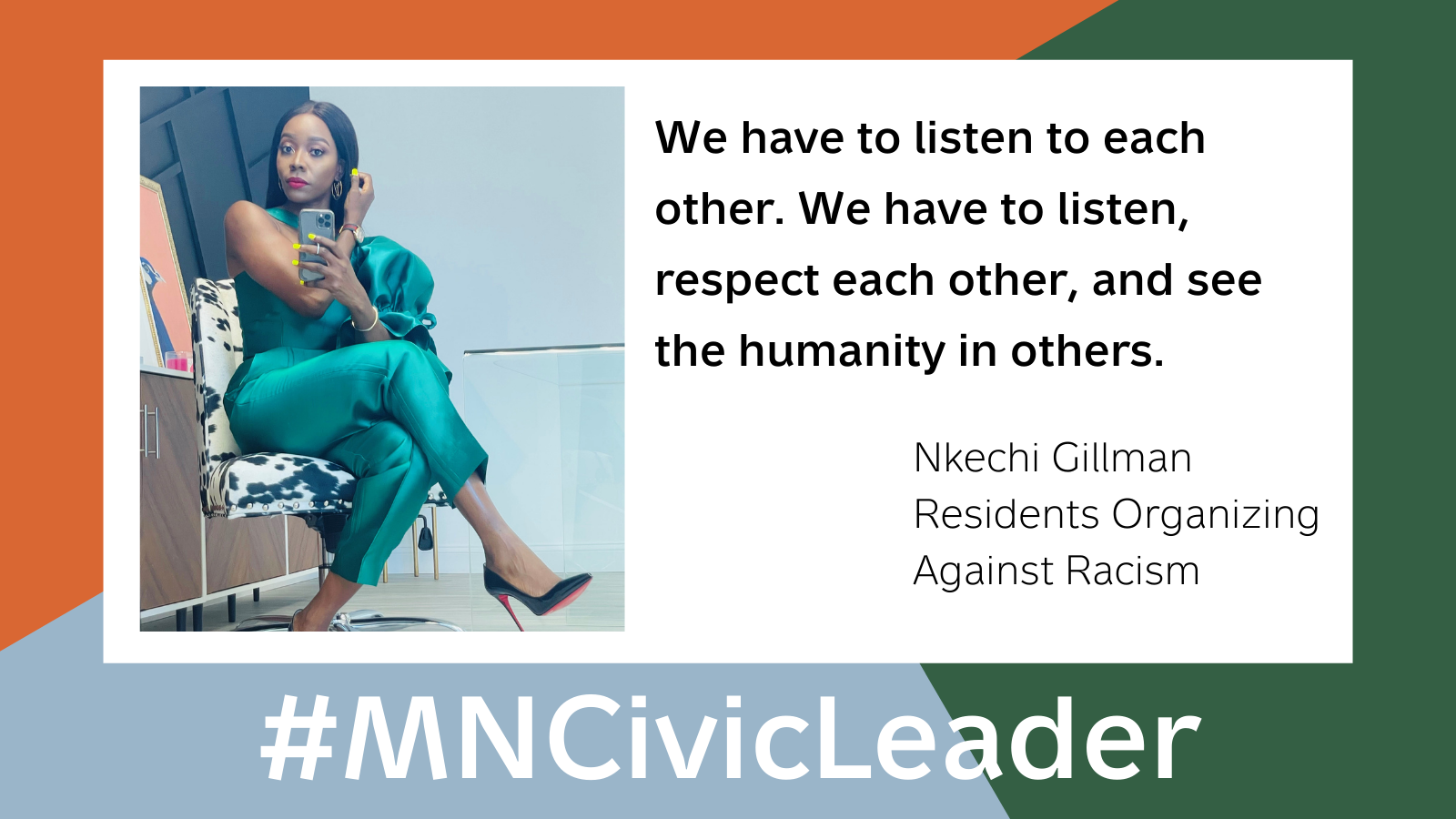 ROAR has developed a Facebook group that gathers to do activities, build relationships, and develop allies. Through this and other initiatives, Nkechi has seen ROAR's influence expand, and community support become more robust. At a time when there is deep division in our country, advocacy, education, and building relationships are more important than ever. Even though our country feels divided, Nkechi believes the best way to change that is quite simple: listen to each other. She expounds: "We have to listen to each other! We're all drowning each other out in screaming, and it becomes nothing but an echo chamber. We have to listen, respect each other, and see the humanity in others."
Nkechi encourages those who want to make a difference in their communities but don't know where to start to find a few like-minded people and talk to them. Making values-based decisions, being courageous, and taking intentional steps forward will rally others and make a difference in the community. Nkechi made her own values-based decision when starting ROAR: she wanted to help ensure equality for her children and those who look like them. "We are put in places for a purpose. It sounds trite, but it's true: be the change you want to see. Through ROAR we've found a way to gather people who want to do the work and now it's become an important piece of the community."
We're recognizing and celebrating people who stepped up, helped out, and made a difference in their community. Join us on October 14, 2021 for a virtual event celebrating the everyday civic leaders nominated by our community. Hosted by Mayor of Richfield Maria Regan Gonzalez, we will spotlight those in our community who have done great things for their fellow neighbors and community members, but have not been largely recognized for their contributions to the state.
We received nominations from all across Minnesota highlighting individuals from different backgrounds and sectors. Join us as we recognize them, and learn more about their efforts, the challenges they face, and the impact they are making.