The Citizens League is pleased to announce the return of #MNCivicLeader, a social media campaign and event to uplift and celebrate everyday civic leaders who go above and beyond to make a difference in Minnesota.
We asked individuals throughout Minnesota to nominate friends, neighbors, co-workers, and others in their lives who continue to step up to lead in unique and impactful ways every day.
Read on to learn about one of our nominees, Bill Doherty, co-founder of Braver Angels.
Conversations about politics are important to ensure citizens stay engaged in our democracy, but how to navigate those conversations healthily with family, friends, and co-workers can be challenging in a divided political climate. Differences can take their toll on relationships, but Bill Doherty believes there is a way to approach these topics that allows us to stay true to our values while also preserving our relational bonds to others. He strives to teach us how to engage in these conversations and topics in an inclusive and empathetic manner that ultimately brings us closer together instead of further apart regardless of where we fall on the political spectrum.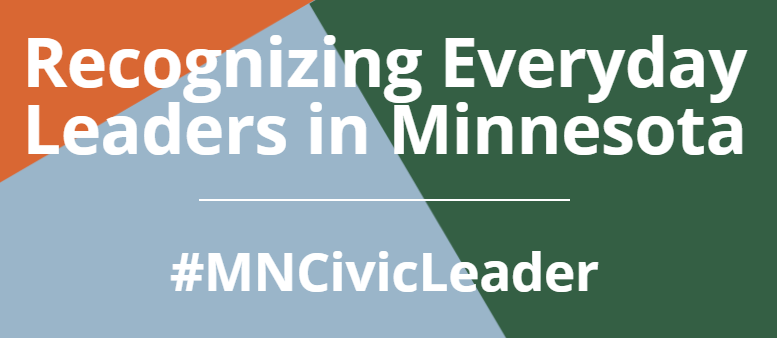 Bill co-founded Braver Angels in 2016 because of one of the most divisive elections in American history. The goal was to bring Democrats and Republicans together to see if they could look past their political differences, see each other with humanity, and disagree respectfully. The result was a successful dialog between the seemingly disparate groups that left participants feeling seen beyond stereotypes and able to find common ground with each other. Thus, the Braver Angels Red/Blue Workshop was born. And the momentum has not stopped. By 2018 Bill and and his team had expanded the movement to include nationwide workshops, The Braver Angels Podcast, and even traveling to Washington to testify before Congress on how our leaders can work more effectively together on behalf of the American people.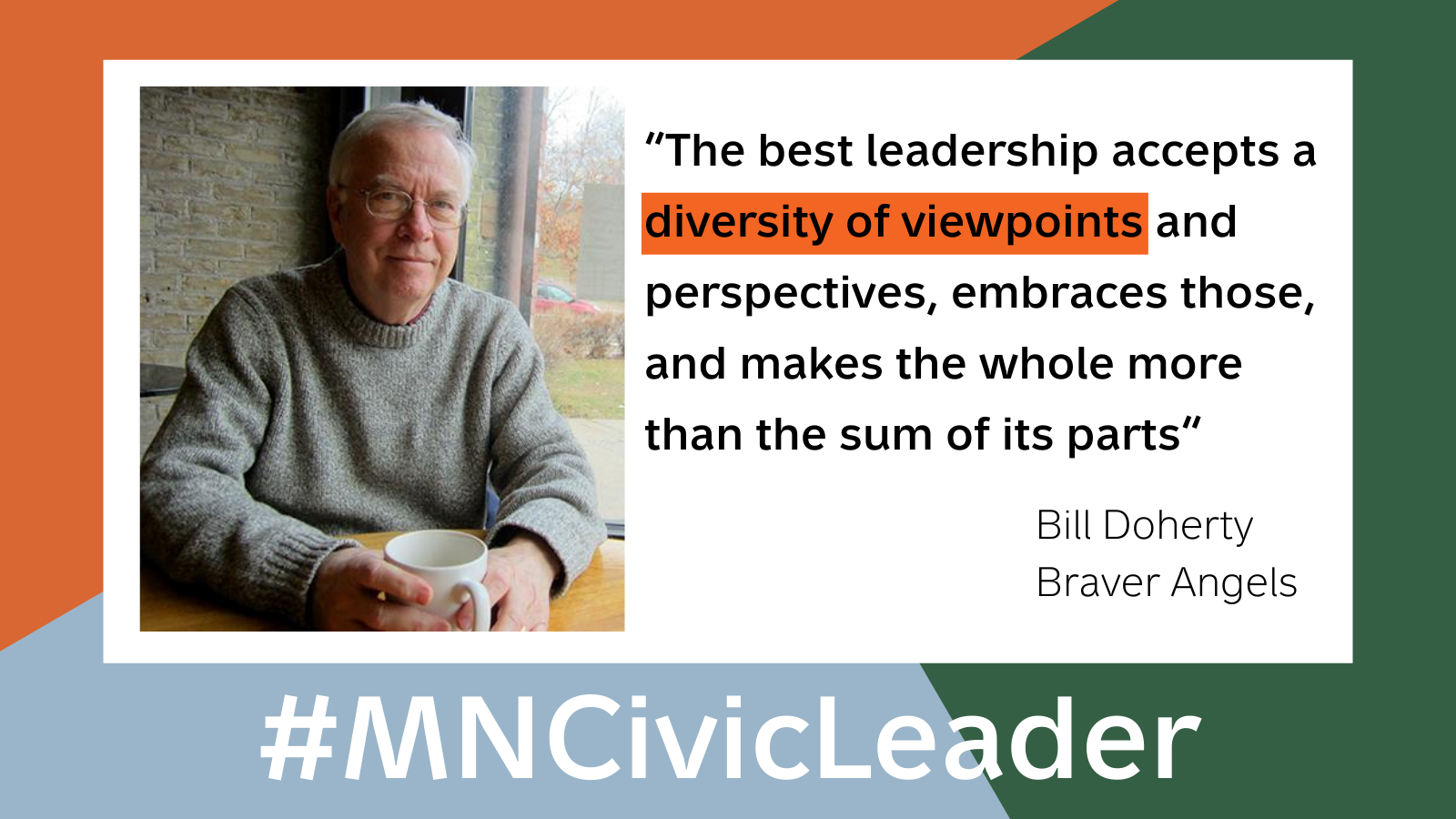 Even with the most recent election behind us, the need is ongoing and can be seen as not just work Braver Angels is doing for better political dialogue, but also to help us personally as well. "The work we are trying to do for the country, we are doing every day ourselves," Bill says. "The best leadership accepts a diversity of viewpoints and perspectives, embraces those, and makes the whole more than the sum of its parts."
The strategies learned through Braver Angels show us a deeper understanding of our roles within society and how to become better equipped at engaging in dialogue across differences. We all have an impact to make.
We're recognizing and celebrating people who stepped up, helped out, and made a difference in their community. Join us on October 14, 2021 for a virtual event celebrating the everyday civic leaders nominated by our community. Hosted by Mayor of Richfield Maria Regan Gonzalez, we will spotlight those in our community who have done great things for their fellow neighbors and community members, but have not been largely recognized for their contributions to the state.
We received nominations from all across Minnesota highlighting individuals from different backgrounds and sectors. Join us as we recognize them, and learn more about their efforts, the challenges they face, and the impact they are making.