The Citizens League is pleased to announce the return of #MNCivicLeader, a social media campaign and event to uplift and celebrate everyday civic leaders who go above and beyond to make a difference in Minnesota.
We asked individuals throughout Minnesota to nominate friends, neighbors, co-workers, and others in their lives who continue to step up to lead in unique and impactful ways every day.
Read on to learn about one of our nominees, Beth Holger, who leads The Link.
Beth Holger leads The Link, a non-profit organization based in North Minneapolis that works with youth and young families to overcome the impacts of poverty and social injustice. Serving the 7-county Twin Cities Metro Area, The Link helps those who are at risk for homelessness, sex trafficking, or involvement with the juvenile justice system. Providing housing, safe harbor, and justice services, The Link is making a difference in the lives of youth across the Twin Cities. In the past few years, The Link has been involved in several initiatives that have helped change safe harbor laws, decriminalize underage prostitution offenses, and create the homeless youth act.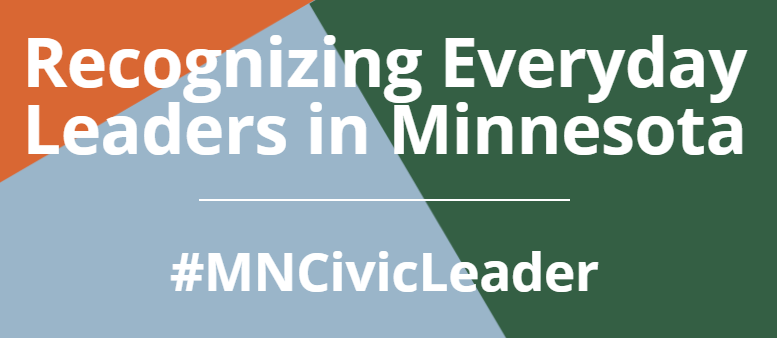 Beth believes that the key to effective community leadership is collaboration and empowerment: "I best use my impact to support and open doors for other leaders — both youth and those in the community. The more you empower others' leadership, the larger the impact you make."
Beth's philosophy is lived out at The Link, where youth in the community are on the board of directors, advisory boards, and doing advocacy work at the state and federal level. Beth says that collaboration is key, and while The Link is doing incredible work, and because the issues that they are working to alleviate are so great, partnership is a must. "We rely on others in the community and have multiple partners that contribute to the success of the organization, and ultimately, positive change in the lives of the youth we serve."
The work that The Link is doing is not easy, and Beth acknowledges that there are many roadblocks to overcome, specifically lack of resources and systems of oppression. Even though there are times when quitting would be easier, she says the youth that she works with and serves keeps her going. "The people I do this for help me to never give up. When we encounter hurdles, we work with the youth on innovative ways to raise money. When we discover that something won't work in the way we planned, we figure out a different way."
While the work that The Link is doing is inspiring, Beth maintains that anybody can make a difference in their community by simply taking initiative. She believes that leadership is less about the title and more about motivation—simply figuring out what problem exists that you can solve and then figuring out how to gather people together to solve that problem as a team. She says the key is to listen to those who are most impacted by a trauma or oppression, let them drive the narrative and lead the call for change. Beth encourages fellow leaders or those who wish to make a meaningful impact in their community by reminding them that empowerment comes from within, and to have a "if not me, then who?" mindset: "It's easy for people to complain about an issue, it's much harder to think about strategies that can fix that issue, so let's figure it out together. Let's make sure we get the right people together so that we can make a difference in the lives of the youth of the Twin Cities."
We're recognizing and celebrating people who stepped up, helped out, and made a difference in their community. Join us on October 14, 2021 for a virtual event celebrating the everyday civic leaders nominated by our community. Hosted by Mayor of Richfield Maria Regan Gonzalez, we will spotlight those in our community who have done great things for their fellow neighbors and community members, but have not been largely recognized for their contributions to the state.
We received nominations from all across Minnesota highlighting individuals from different backgrounds and sectors. Join us as we recognize them, and learn more about their efforts, the challenges they face, and the impact they are making.