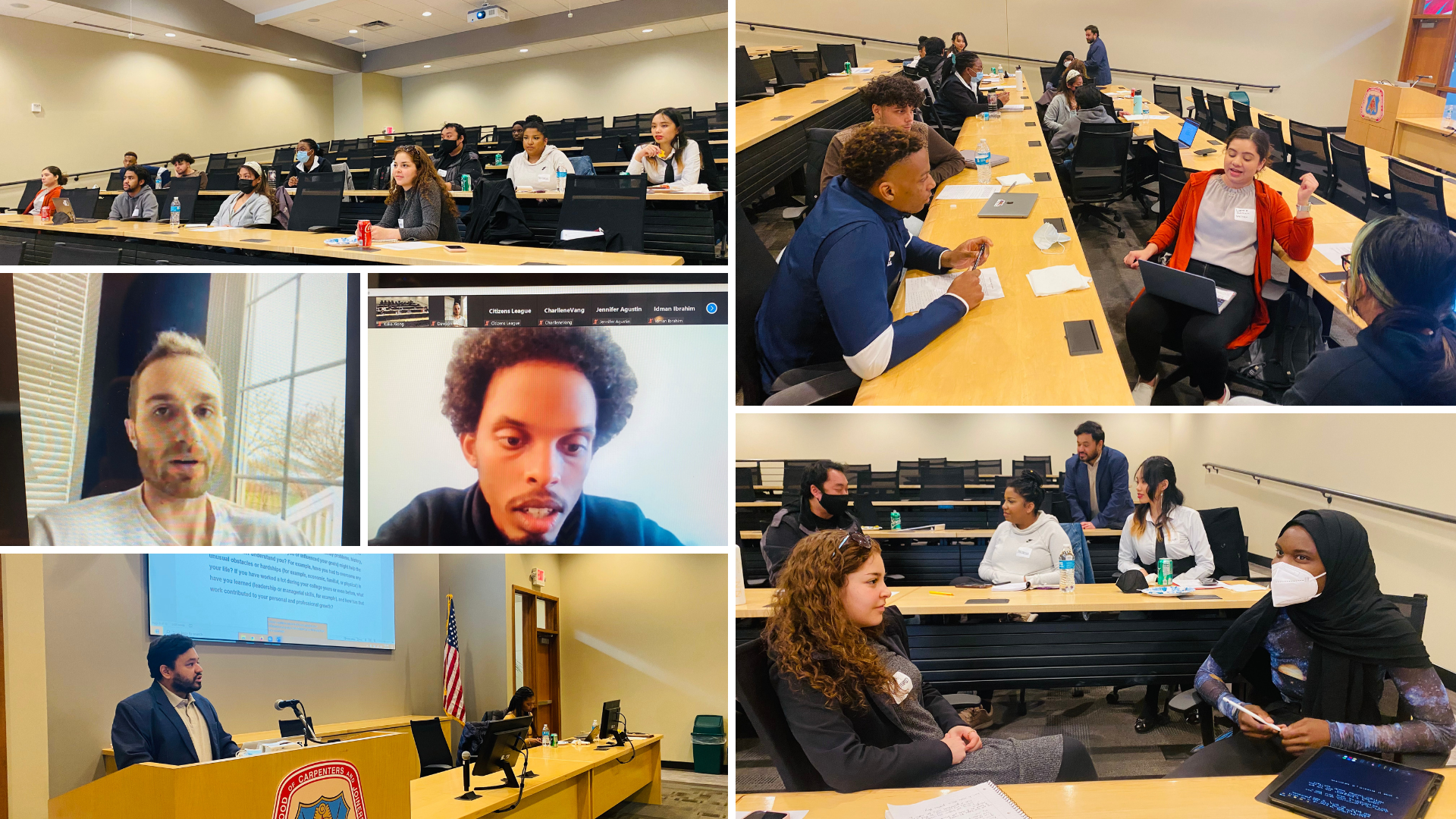 We were excited to hold our second in-person cohort meeting in February, where we connected with the Capitol Pathways student interns to learn about their experiences in the program. The students also benefited from engaging with each other and debriefing their respective takeaways and growth throughout the past few months.
We held a writing and public speaking workshop to help the students gain strategies on effective writing and how to convey one's own voice through writing. The students got to experience practicing public speaking among their peers and how to deliver an oral presentation.
Additionally, we held a panel for students to hear first-hand accounts of policy work today from our guest speakers Senator Omar Fateh (DFL, District 62) and his Legislative Assistant Dawson Kimyon. Thanks to our guests for sharing their professional experiences!
CONNECT
Stay connected to Capitol Pathways! Sign up to receive updates in your inbox.