For all of us, this spring looks very different than we pictured. Our Capitol Pathways leadership program, which provides college students of color professional development training and hands-on policy experience, is no exception.
We're proud to say that, because of the resilience and innovative thinking of our students, hosts, staff, and partners, the program continues with remote meetings, virtual gatherings, and other ways to engage our cohort.
However, they face great challenges as we head into the last month of the program. We've already heard from our students how Covid-19 is affecting their wages, housing, and academic studies.
That is why, during #GiveAtHomeMN, we will be introducing you to our 2020 Capitol Pathways students, and asking for your support.
Starting on May 1, your gift to the Citizens League's #GiveAtHomeMN campaign will support the Capitol Pathways students of today and tomorrow. Of our $10,000 goal, $5,000 will go directly to this year's students, and the remaining $5,000 will go to support our 2021 program year.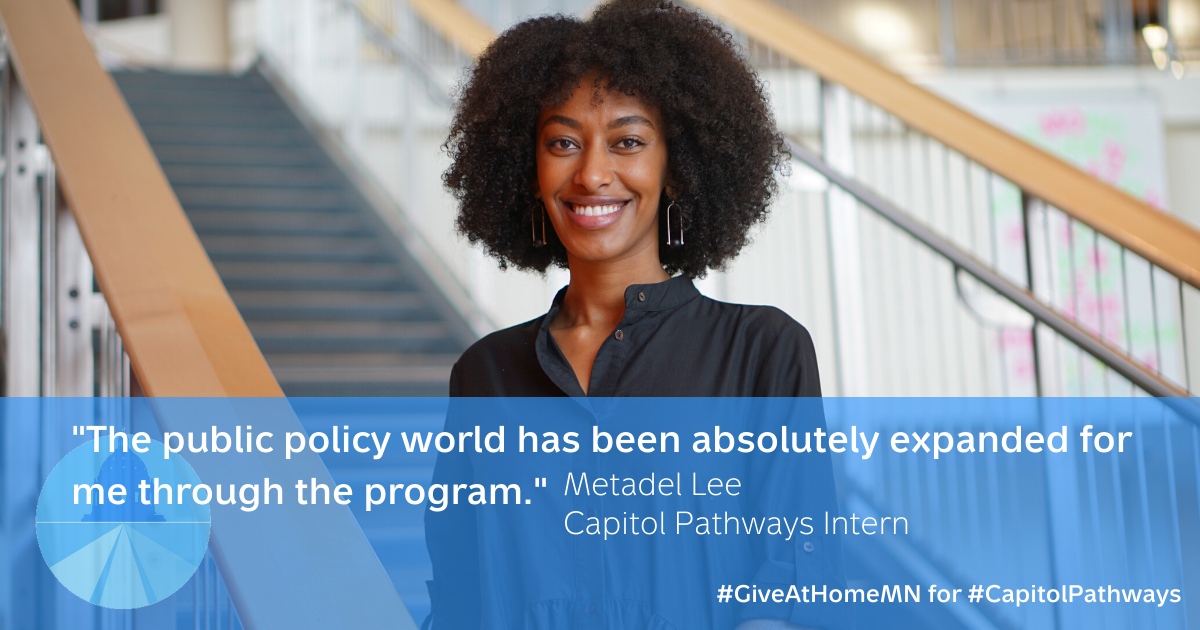 Be on the lookout during the month of May to hear from our students on what they've learned, their career plans in policy, and how the pandemic is affecting them.
Capitol Pathways remains a one-of-a-kind paid internship program in Minnesota, providing our future civic leaders the leadership training, legislative experience and connections they need as they begin their careers. To hear their stories, follow us on Twitter and Facebook, and follow the hashtags #CapitolPathways and #GiveAtHomeMN, and track our progress to our $10,000 goal on our GiveMN page here!