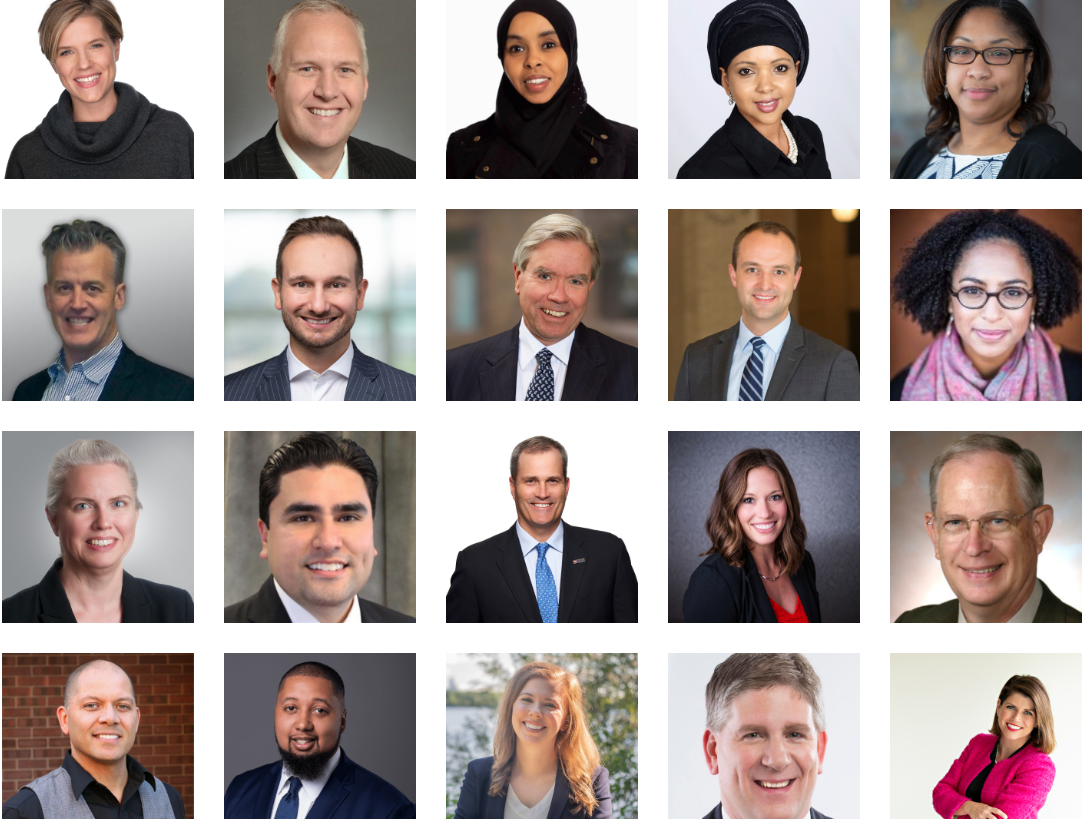 Board members have an opportunity to connect and learn with others from a variety of personal and professional backgrounds, with perspectives across the political spectrum, and diverse in terms of age, race/ethnicity, and gender. The Citizens League staff works closely with our board members and we value their community insights, experiences, expertise, fundraising support, and strategic thinking. The Citizens League board is a great opportunity to support civic engagement, bridge differences, and engage in public policy in a multi-partisan setting.
Read more about our Mission, Vision, and Approach, and some of our current and recent work.
Board Member Expectations and Responsibilities
Board member terms are three years, aligning with our fiscal year (beginning January 1). Board members are able to serve two consecutive three-year terms.
Active participation at board meetings.

Meetings held six times per year, typically 8:00 – 9:30 a.m., or 12:00 – 1:45 p.m.

Active participation on one committee.

Most meet six times per year (times vary)
Committees include policy, audit & finance, development, and communications

Annual financial commitment that reflects a level of "top three" importance for charitable giving within your own financial means.
Willingness to involve friends and community contacts, and introduce them to the Citizens League and our mission.
Encourage financial involvement of others, directly identify potential donors, and solicit financial contributions supporting our work when appropriate.
Attending and helping to support events and gatherings, including our Annual Community Gathering (annual meeting) held in the fall; the annual Civic Celebration, held in March; and the Capitol Pathways End-of-Session Celebration, held in June. Support may involve attending, inviting others to attend, donating, or helping to secure sponsorships and partnerships.