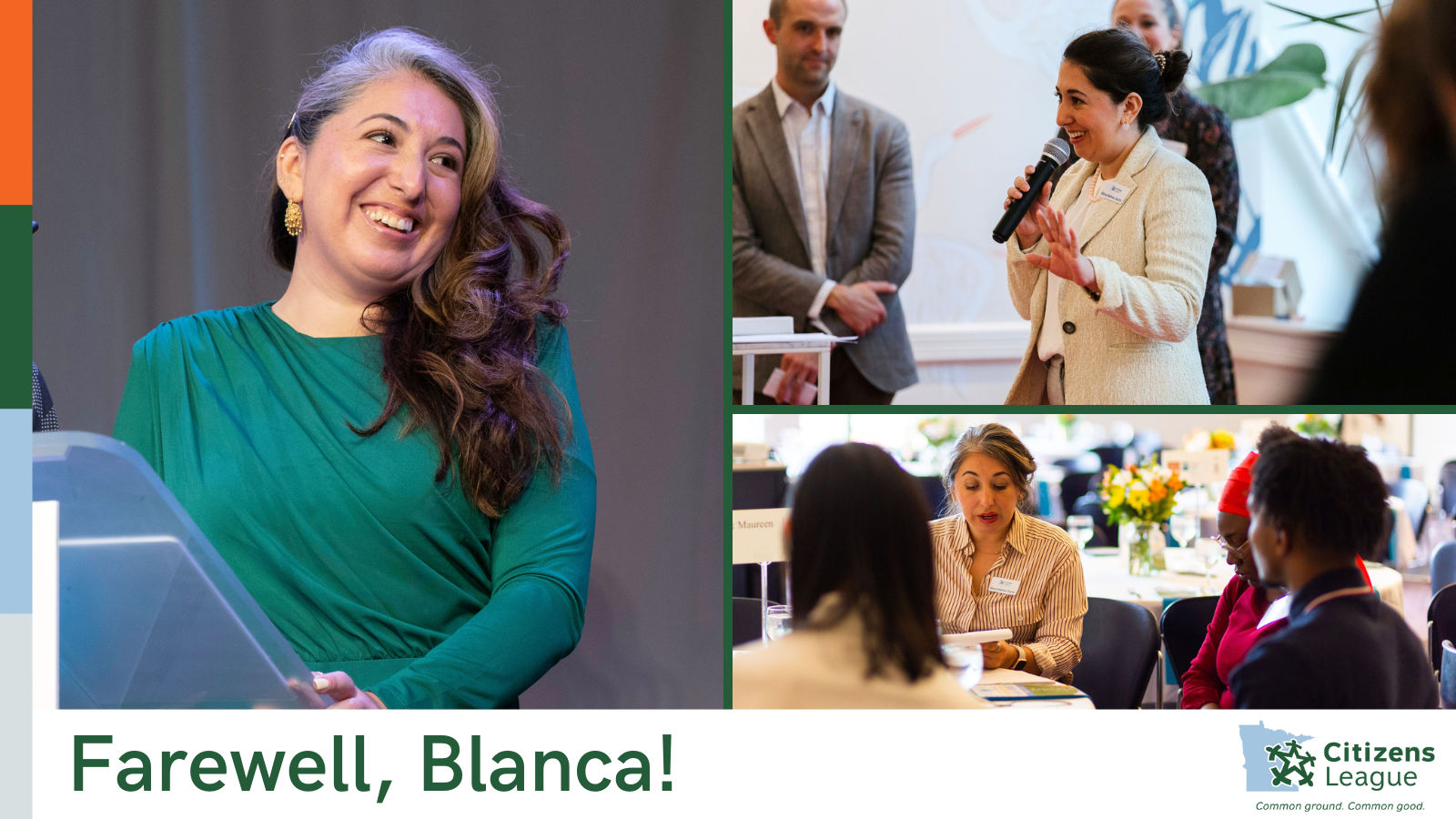 Our outstandingly talented Director of Public Policy, Blanca Martinez Gaviña, has announced that she'll be leaving the League and her last day with us will be Friday, December 1.
Earlier this year, Blanca was a recipient of the prestigious Bush Fellowship, noting then that her goals from her Fellowship included "understanding how power is built and how it can be shared to shift policy outcomes that impact historically marginalized communities, [and] developing tools to humanize policymaking and integrate ancestral wisdom." In that spirit, Blanca will be relocating to Mexico City in December (as well as some travel to New Zealand in 2024!) to root herself in the stories and cultures of her ancestors and explore how Indigenous communities have shaped and impacted policymaking in those countries.
While we will greatly miss her, we are so grateful to Blanca for the expertise and thoughtfulness that she has brought to our team over the last two years. We especially appreciate her work engaging local elected officials to develop and release our Serving in Local Elected Office report – and more recently, her leadership has been essential to developing a strong, community-led foundation for our forthcoming Connect + Impact policy engagement model.
Thank you, Blanca! You will be missed at the League, but we'll all be continuing to cheer you on in this new adventure.