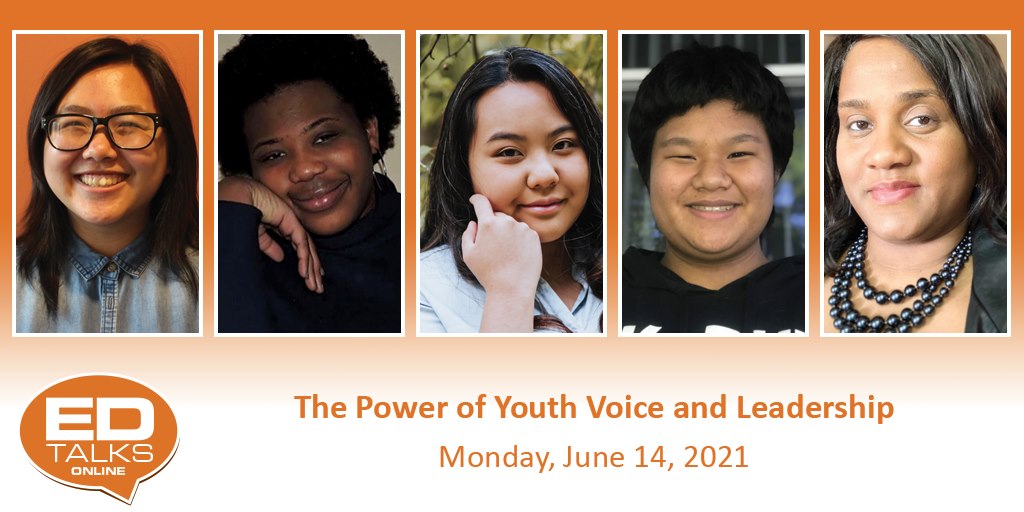 Don't miss this engaging conversation with young BIPOC leaders and adults who lead in youth-centered spaces.
Topics include:
How to Lead So Adults Will Listen (and Other Lessons From Young People), featuring Mikisha Nation, executive director for Teach for America Twin Cities
Youth Perspectives on Reimagining Equitable Youth Work, led by Senam Akyea, Ntxheb Chang, Paw Gee and Jolie Vu from the Wilder Foundation Youth Leadership Initiative
Join us Monday, June 14, 2021, from 7pm-8pm for this free virtual event!
How to Lead So Adults Will Listen (and Other Lessons from Young People)
Mikisha Nation carries a deep cultural understanding of the wisdom of youth voice that's influenced both by her personal experience of migrating from Jamaica to the U.S. as well as her role in leading youth development programs for low-income students, BIPOC and Indigenous students, and students from immigrant, multilingual and first-generation backgrounds. Elevating these diverse voices is often not prioritized in American culture: adults make decisions about the lives of young people all the time without their input and with far-reaching implications. Mikisha will explore five essential leadership lessons she's gained from listening to young people and will also discuss how youth can have a powerful impact on adult leadership as they work to change power dynamics in education. She'll draw from her personal experiences as a young immigrant, as a mother of young children who is navigating K-12 and postsecondary education systems, and as a dedicated professional working in the field of youth development for 20+ years.
Presenter:
Mikisha Nation's career has centered around health and educational equity for the past 20+ years. She is executive director of Teach For America Twin Cities, a national nonprofit that believes all students should have the opportunity to attain an excellent education. Mikisha has previously worked for Breakthrough Twin Cities and Target, and she has held various roles in government, higher education and nonprofit leadership. She sits on the board for Lundstrum Performing Arts and also serves as a coach and advisor for UpTurnships, a nonprofit that provides leadership training and internships for college students of color and students from low-income and first-generation backgrounds. Mikisha also participates in the Minnesota Young American Leaders Program and the Minnesota Women's Economic Roundtable. She lives in Minneapolis with her husband and their three boys.
Youth Perspectives on Reimagining Equitable Youth Work
These four young speakers from the Youth Leadership Initiative (YLI) believe in a youth-centered world where young people are excited to learn, be themselves and transform their communities. They will share how creating a youth-centered space through an equity lens requires three things: first, a shift in framework from youth as recipients of services to youth as partners; second, a dismantling of the hierarchical power structures that exist between youth and those in power; and third, a commitment to constant redefining and improvement. By reimagining the ways that we adults think about and work with youth, we can create more equitable spaces where young people can grow their self-confidence, better understand their peers and the world around them, and feel more empowered to effectively change their communities.
Presenters:
Senam Akyea​ is an 11th grade student at Highland Park Senior High School and a strong advocate for social justice, racial equity in education and diversity in all spaces. Senam participates in the Black Student Union, Breakthrough Twin Cities, Dare 2 Be Real and YLI. Senam wants to keep using her voice to speak for those who have been silenced.
Ntxheb (Xe) Chang​ is a YLI alum and recent graduate of Brown University with a degree in development studies. She has served with several organizations that align with her values of educational equity, youth leadership and refugee empowerment. She currently works for Breakthrough Twin Cities and volunteers with YLI as a youth mentor coach and community transition council member.
Paw Gee​ is a 12th grade student from Roseville Area High School and a youth mentor at YLI. In her free time she enjoys learning and experiencing new things. Paw Gee imagines a world where young people can find their voice and speak for themselves.
Jolie Vu​ is a junior at the Math and Science Academy (MSA) in Woodbury and is a passionate advocate for equity and inclusion of youth voices in decisions that impact their lives. She serves on the board of Hnub Tshiab and is a vocal youth leader at YLI. She's also been a part of the MSA Cheers for Volunteers club ,which supports youth community engagement around the Twin Cities.
EDTalks is presented by AchieveMpls and the Citizens League, and generously sponsored by the Bush Foundation.