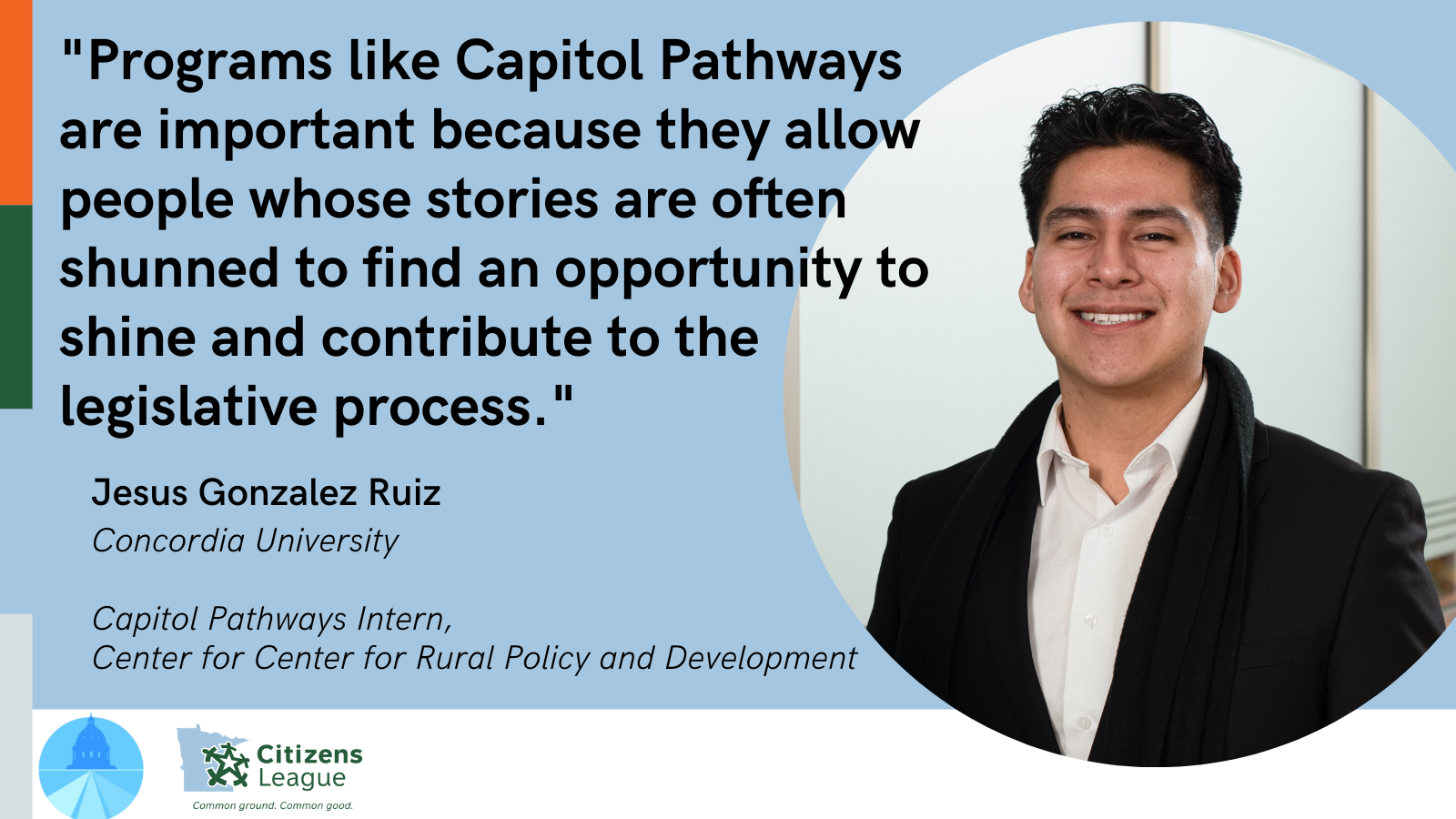 As our Capitol Pathways internship program continues during Minnesota's legislative session, we are spotlighting students to learn more about their experiences. Here, we highlight Jesus Gonzalez Ruiz​, a 2nd year student at Concordia College studying finance and accounting. Through Capitol Pathways, he is interning with Center for Rural Policy and Development.
Q: What are some examples of the work/projects you're engaged in with your host organization?
At the Center for Rural Policy and Development, I'm excited to be working on creating various social media materials and building my own projects on some of their platforms. Currently, I'm working on converting the Center's research papers, blogs, and reports into bit-size social media content as a way of reaching more individuals in urban and rural communities. Within these efforts, I'm grateful to soon begin sharing information about the Minnesota Legislative process as a project called "laws in rural" which is to better connect rural communities to the legislative information and processes.
Q: Why did you decide to participate in Capitol Pathways? And – why is a program like Capitol Pathways important today?
I decided to participate in Capitol Pathways because I wanted to challenge myself and set an example among my community in Concordia College that it is possible for them to be part of these systems. Programs like Capitol Pathways are important because they allow people whose stories are often shunned to find an opportunity to shine and contribute to the legislative process.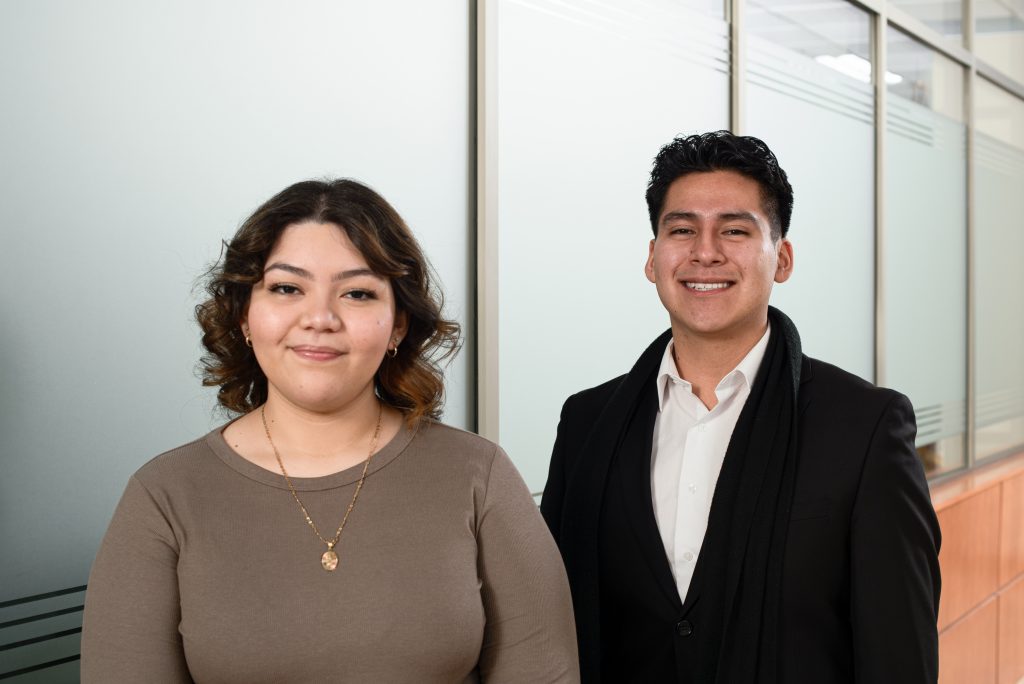 Above: Capitol Pathways intern Joana Acosta-Palmeros (left) with Capitol Pathways Jesus Gonzalez Ruiz (right)  at a Capitol Pathways social.
Q: What is one highlight and one challenge of participating in Capitol Pathways?
One highlight I've had participating in the Capitol Pathways program and working with the Center for Rural Policy and Development, is gaining communication and analytical skills that improved my campaign for the student body president elections at Concordia College. I'm honored to announce that I was elected but I would like to give credit to the people in Capitol Pathways and the Center for being supportive throughout this process and for teaching me various skills that I used throughout the campaign. One challenge that comes with this is time management. I say this because other Capitol Pathways scholars and I are involved in various things and being able to make time for these responsibilities is at times challenging. While the first initial weeks may be challenging, I still continue to remain productive, prioritize certain responsibilities and be as involved as I can be.
Q: Has Capitol Pathways impacted your career aspirations? If yes, how?
At the beginning of February, I decided to run for Student Body President of Concordia College and towards the end of February, I was elected as the Student Body President. I was able to pursue this idea because Capitol Pathways contributed to the growth of my communication skills, analytical skills, marketing skills, and ignited a flame within me for being part of an organization that cares for its community. Originally pursuing a career in the corporate world, today I aim towards working with non-profit organizations and finding a way to better connect with the community.
CONNECT
Stay connected to Capitol Pathways! Sign up to receive updates in your inbox.