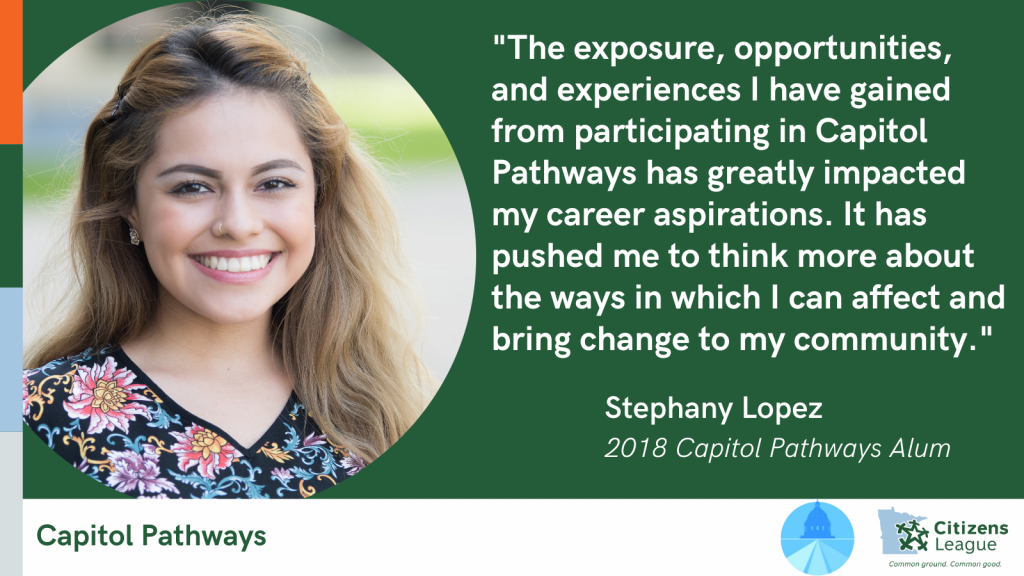 We are now recruiting students for the 2023 program year!
Now in its eighth year, Capitol Pathways is a paid policy internship program for college students in Minnesota who identify as Black, Indigenous, or people of color (BIPOC). Through the program, student gain leadership, legislative and career readiness training alongside an immersive hands-on internship experience with organizations doing policy work during the legislative session.
> Click here to learn more about expectations, program goals, timeline, and application instructions!
The student application is open until November 11. Apply now!
Questions? Join an online info session!
Wednesday, October 26 from 11am-12pm

Thursday, November 3 from 1pm-2pm