New to our Capitol Pathways program this year is the introduction of official program mentors. Each student of our cohort was assigned one of three mentors — Robert Harper, Sean Mock, and Jordana Palmer — to receive guidance, advice, and training during the course of the internship program. All three mentors are Capitol Pathways alumni.
> Click here to learn more about our three mentors.
As this year's program nears its completion, we asked our mentors a few questions about their experiences so far.
Jordana Palmer, currently a Program Assistant at the Great Plains Institute, took some time to answer a few questions about her experience providing mentorship to interns this year.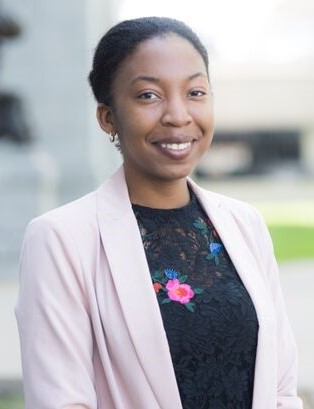 Q: What has been the highlight for you as a Capitol Pathways mentor?
JP: During my last check-in with my mentees, I asked them if they saw a professional future with them working in public policy. A few of my mentees described how valuable it was to have the support from the Capitol Pathways program staff during their internship and navigating this industry. Others highlighted the skills they were able to gather over the 4 months based on advice, teachings from the program and their host sites. It was a highlight just being a part of their journey and being a listening ear for their concerns. Now that the program is almost over, it's great to hear that many 'next steps' for a few of my mentees are still in public policy.
Q: What is one big take-away for you during your time as a Capitol Pathways mentor?
JP: A big take away for me is the value of mentorship as you progress in your career. The opportunity to have a listening ear, especially from someone navigating the industry like you are is SO valuable. Being a young professional myself, it has been so rewarding to be a source of support to young professionals starting out in the industry.
Q: What has been challenging?
JP: The busy nature of college students was challenging. With classes, exams and other commitments, it was a little bit difficult navigating their busy schedules and have some check-ins. I sometime regret not having a deeper relationship with some of my mentees. However, with the time I was able to connect with some of my mentees I really appreciate the deeper relationship we were able to build. I look forward to connecting soon!

Thursday June 6, 2019: You're invited to celebrate a successful fourth year of Capitol Pathways, the only paid internship program in Minnesota creating a policy career pathway for college students of color! Join us for our End of Session Celebration!