Our Capitol Pathways students gathered on March 17, 2023 to share updates on their internship experiences and take part in various trainings related to careers in policy.
The day began with learning about and practicing effective writing strategies. Each student crafted and practiced their elevator pitches in small pairs and with the large group. 
Above: Students practice their elevator pitch.
We were then joined by a lobbyist panel from Minnesota Governmental Relations Council to learn more about lobbying as a career, what lobbying at the Capitol looks like and how or why to enter a lobbying job.
Thanks to our lobbyist panel (pictured below, left to right):
Amanda Duerr,

Vice President of Public Affairs at St. Paul Area Chamber

 

Genevieve Plumadore,

Director of State Government Affairs at Bristol Myers Squibb 

 

Robert Freeman,

Vice President of Public Policy at the Alzheimer's Association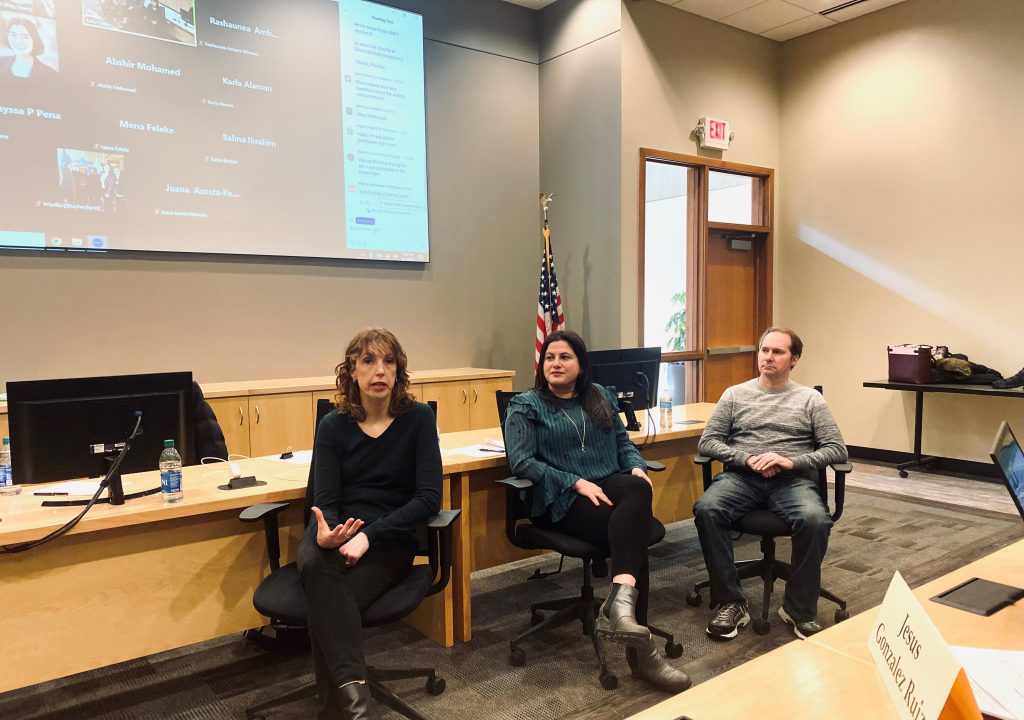 Finally, we were joined by Ramsey County Commissioner Rena Moran (District 4) to learn about her personal story and career trajectory. Commissioner Moran began her work in elected office in the Minnesota House of Representatives in 2010. She was the first African American to represent Saint Paul. Commissioner Moran shared her experiences navigating the Capitol as one of the first BIPOC leaders and champions in the space.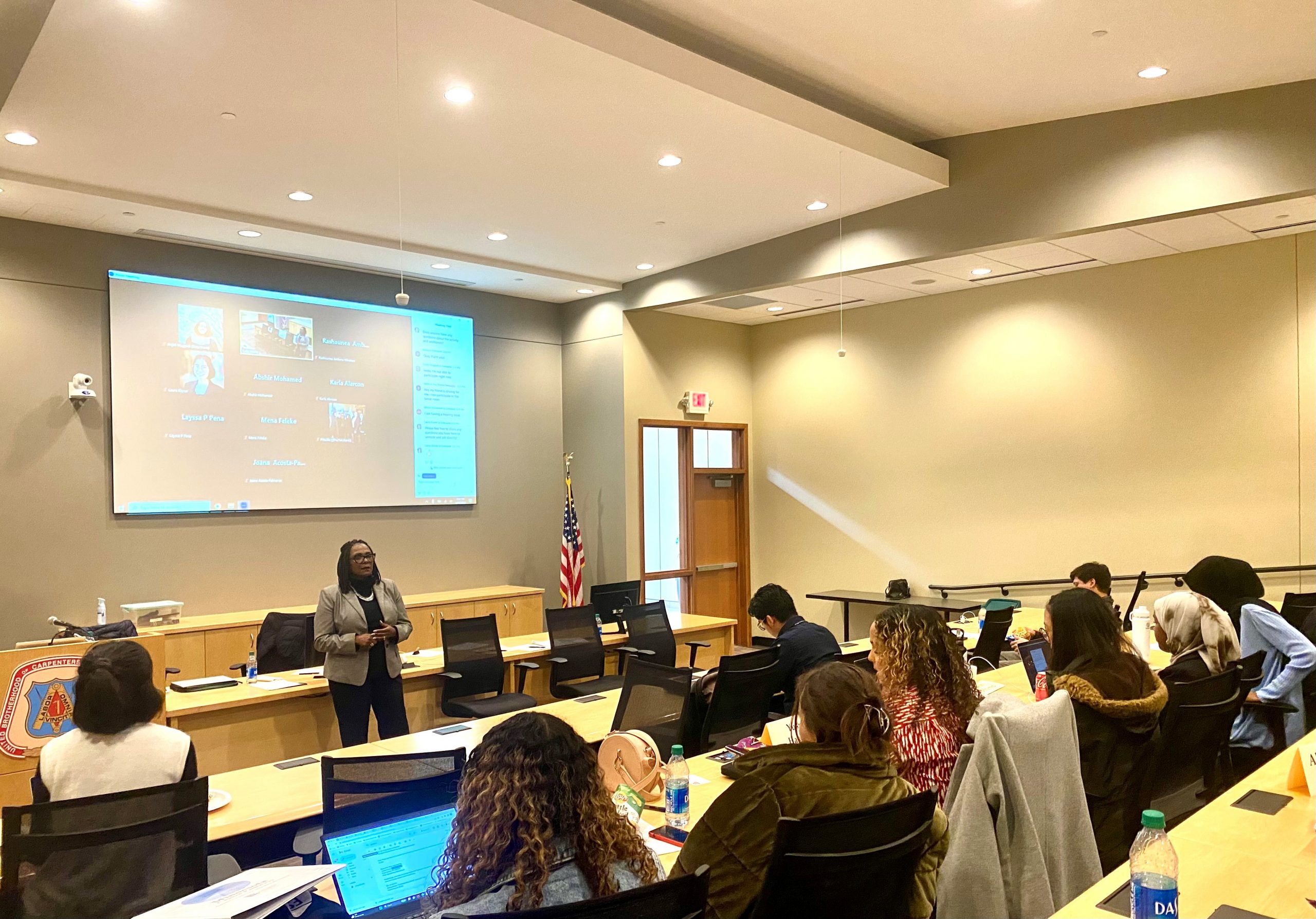 Above: Ramsey County Commissioner Rena Moran speaks with our Capitol Pathways cohort.
Thanks again to our guests! The students will gather again at the next Capitol Pathways Social on April 14, 2023 at the Capitol. The social is open to the public — learn more and register here!
CONNECT
Stay connected to Capitol Pathways! Sign up to receive updates in your inbox.