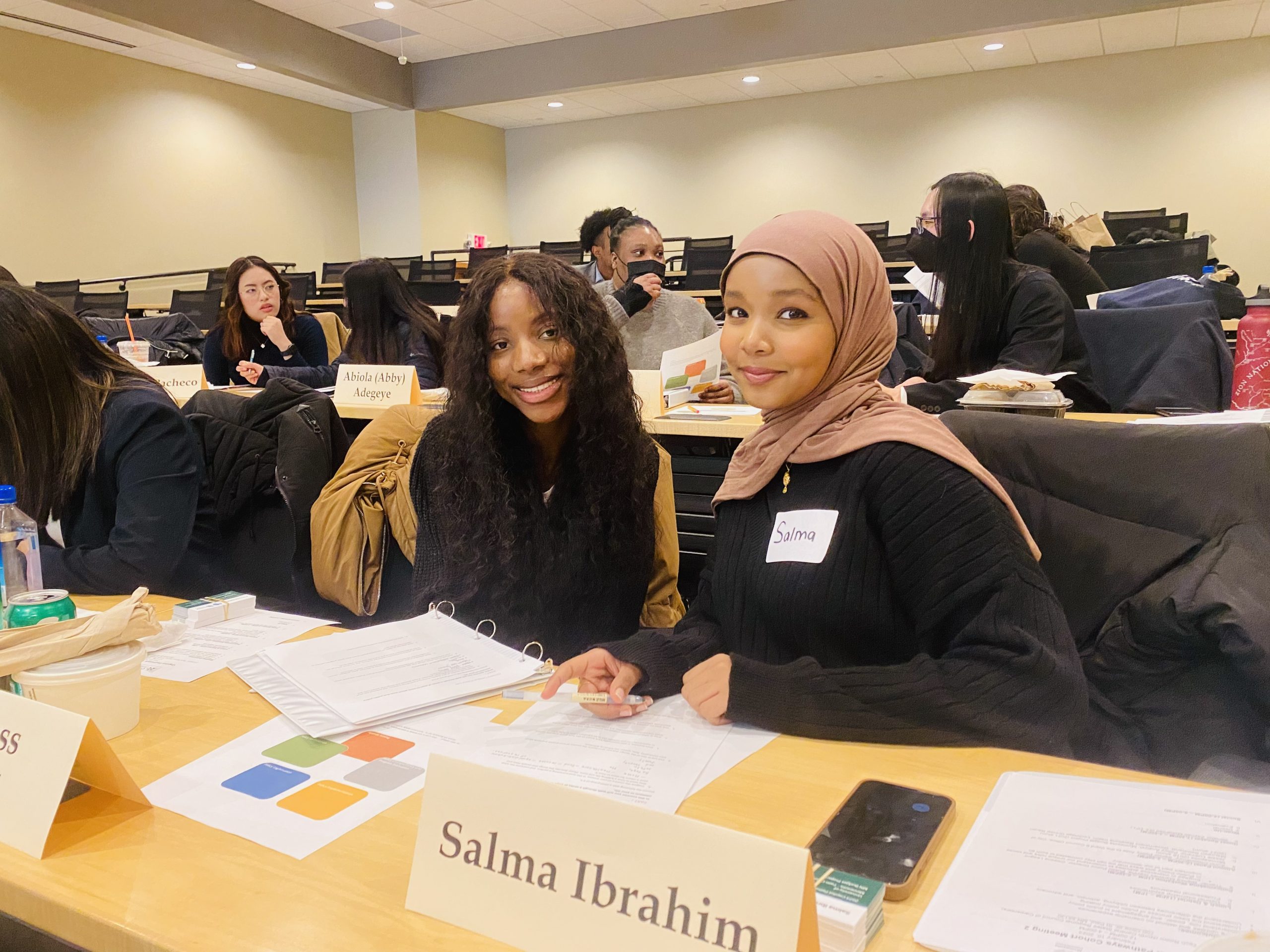 Our Capitol Pathways program continues as the students finally meet each other in person, and others, during the recent cohort meeting and social. Thanks to all students, alumni, supporters, and others who could make it to our first social of this program year. (See more pictures from the meeting and social in the gallery below.)
During the meeting, students reconnected and shared their internship experiences thus far. Our Policy Director, Blanca Martinez Gaviña, led a policymaking training to help students understand their role in the policy process and importance of having their voices involved in public policymaking. Afterwards, students heard from our alumni panel—consisting of Jessie Luévano, Maureen Reinhardt, and Aurin Chowdhury (pictured below, left to right) —about their personal experiences as former Capitol Pathways interns, and how their political engagement has expanded after participating in the program. They also shared their current involvement in policy work.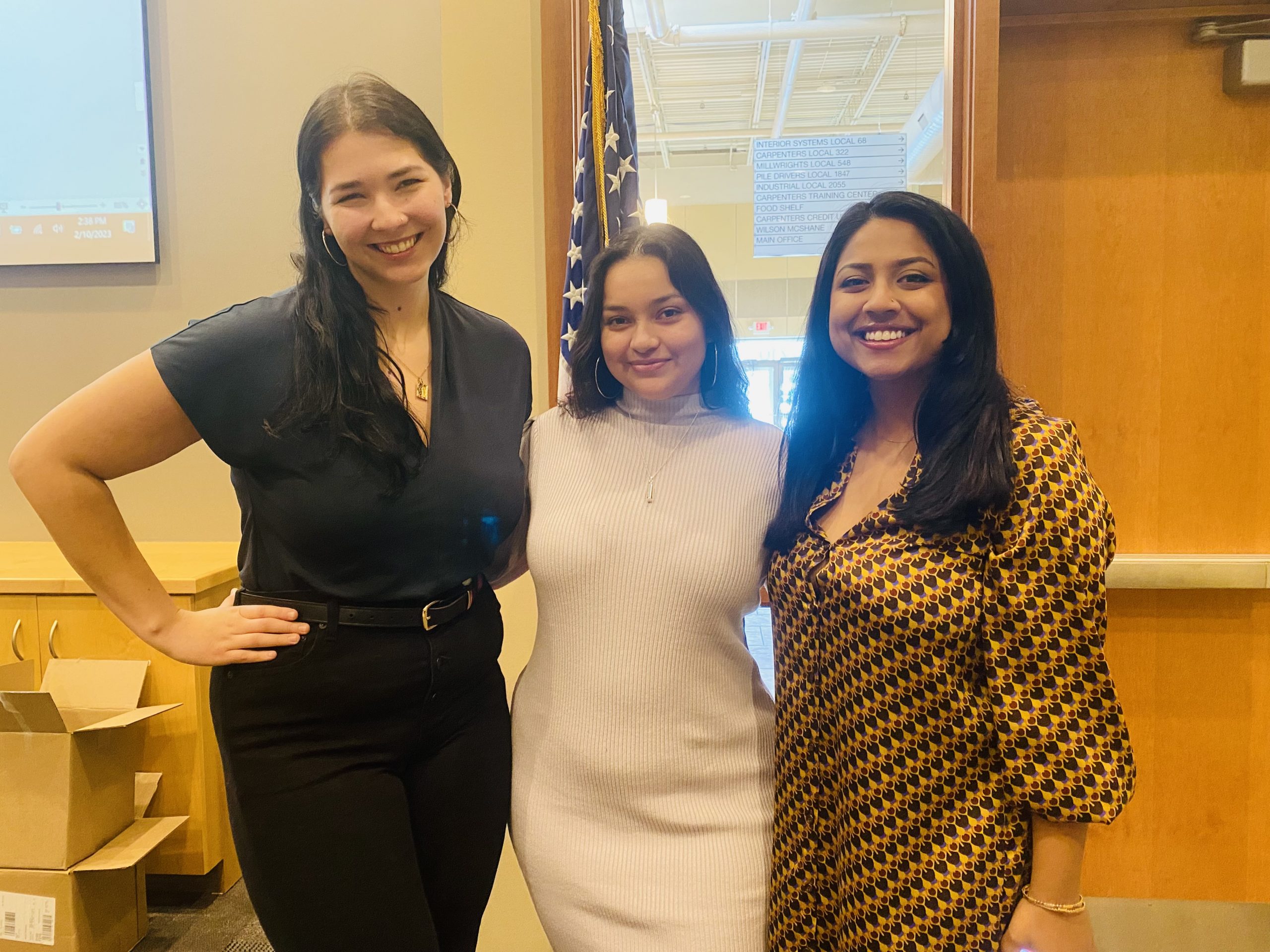 Senator Zaynab Mohamed was invited as our guest speaker. She spoke about her journey to elected office, her experiences as one of the few BIPOC legislators in the Minnesota legislature and the policy work she is currently championing. In addition, Senator Mohamed participated in a Q&A session with the students to share more details about herself and young BIPOC leadership in a variety of spaces—especially those like the State Capitol that have been historically exclusive of BIPOC communities. 
After the cohort meeting, students joined a social hour where they built new connections and shared their experiences with fellow students, alumni, hosts, and program supporters. 
Check out the photos of the event below!
CONNECT
Stay connected to Capitol Pathways! Sign up to receive updates in your inbox.