A message from Citizens League Executive Director Kate Cimino:
It is with mixed emotions that I announce the departure of Sarah Stout Miller, our Director of Development, from the Citizens League later this month. Sarah has accepted a position leading individual giving at the Guthrie Theater.
In four and a half years with the Citizens League, Sarah has immensely strengthened our development and fundraising work in a robust way to support our mission. Her strategic approach and ability to build relationships among our community of supporters were crucial to the League's success during this time. In addition to her skills as a fundraiser, she is a thoughtful and collaborative colleague.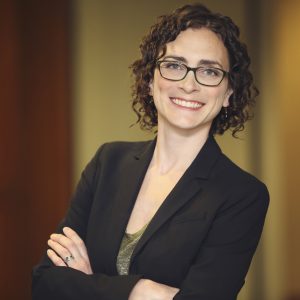 When the League went through an Executive Director transition in 2020, Sarah was an integral part of making that transition as smooth as possible for our supporters, partner organizations, and longtime League friends. I truly appreciated her guidance, especially in the thick of the pandemic, which was a difficult time for all organizations. With her recent participation in Leadership Twin Cities and her involvement with the Association of Fundraising Professionals, we know Sarah will continue to be a true leader in this field.
"I am so grateful to the Citizens League community – the board, staff, and supporters I have met over the last four and a half years," Sarah told me. "My time here has made a tremendous impact on how I look at public policy and understand the value of having diverse opinions and life experiences in the political process, our communities, and even my personal life. Although my personal path is taking me in a different direction, I am excited about where the organization is headed, trust the leadership, and will continue to personally support the League's work."
Thank you, Sarah, for your insight, hard work, and dedication to the Citizens League, and best of luck as you begin this next chapter!
We will soon be posting the position for our next Director of Development to join our team, so please check citizensleague.org in the coming weeks!