A message from Citizens League Board Chair Breanna Schafer:
Dear Citizens League supporters and friends,
I'm reaching out with bittersweet news. Last week, Kate Cimino, our executive director, let the team know she will be relocating to Colorado with her family over the summer and leaving her role at the Citizens League. While we are sad to see her go, we are thrilled for this next chapter for the Cimino family and grateful for Kate's steadfast and inclusive leadership over the past three years. Kate will also continue to assist the League with the transition and during our initial search for her replacement.
Kate said it best herself: "While I'm excited for new adventures ahead, I will truly miss the amazing community here in Minnesota. Working with the League's wonderful staff, board members, and friends has been a highlight of my career, and I know the League will continue to grow and thrive. I am deeply grateful for the opportunity to be a part of this organization – which has such a rich history and bright future in Minnesota."
The Citizens League, thanks to Kate and our incredible staff, is in a strong and stable place to continue leading the charge of civic engagement, good governance, and effective policy solutions. With the recent completion of our strategic planning process, the continued impact of the League's Capitol Pathways program, and our plans for a new and nimble policy engagement model, we have so much opportunity on the horizon.
Our immediate next steps include a formal search for our next executive director, and transition planning with Kate and the team. Our Board of Directors has retained CohenTaylor Executive Search, a Twin Cities-based executive search firm with extensive experience in the nonprofit sector, to lead the search for Kate's successor. Information about the search, including how to apply and the anticipated hiring timeline, will soon be announced.
I am confident that the League is well-positioned to attract our next leader. Our history has shown that we thrive when faced with new opportunities to shape policy and civic life. I am excited for our bright future and know we will continue to lead, as partners, in this work together.
Please join me in wishing Kate and her family well, and we'll be eager to hear from you as we search for the Citizens League's next executive director!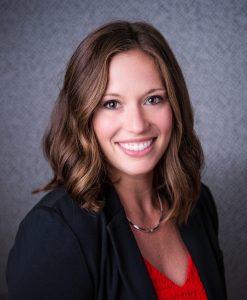 Breanna Schafer
Board Chair
Citizens League