A Good Debate: Beyond Gridlock
Anticipatory governance will democratize groundbreaking technology
By Laura Monn Ginsburg
Business, not government, should lead the way on mobility issues
By Randal O'Toole
Politicians need to dispense with the partisan road rage and start working together
By Mary Liz Holberg
Each quarterly issue of Citizens League Voice will feature a section that involves bringing people together to share their differing opinions on a timely issue. We started with Just the Facts, designed to provide objective context for a specific question or area of disagreement.
What follows now are the Opening Arguments, written by policymakers, academics, and engaged community members representing a wide range of opinion and expertise.
The People's Roads, Rails, and Robots
Anticipatory governance will democratize groundbreaking technology
By Laura Monn Ginsburg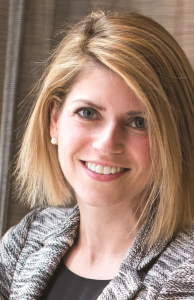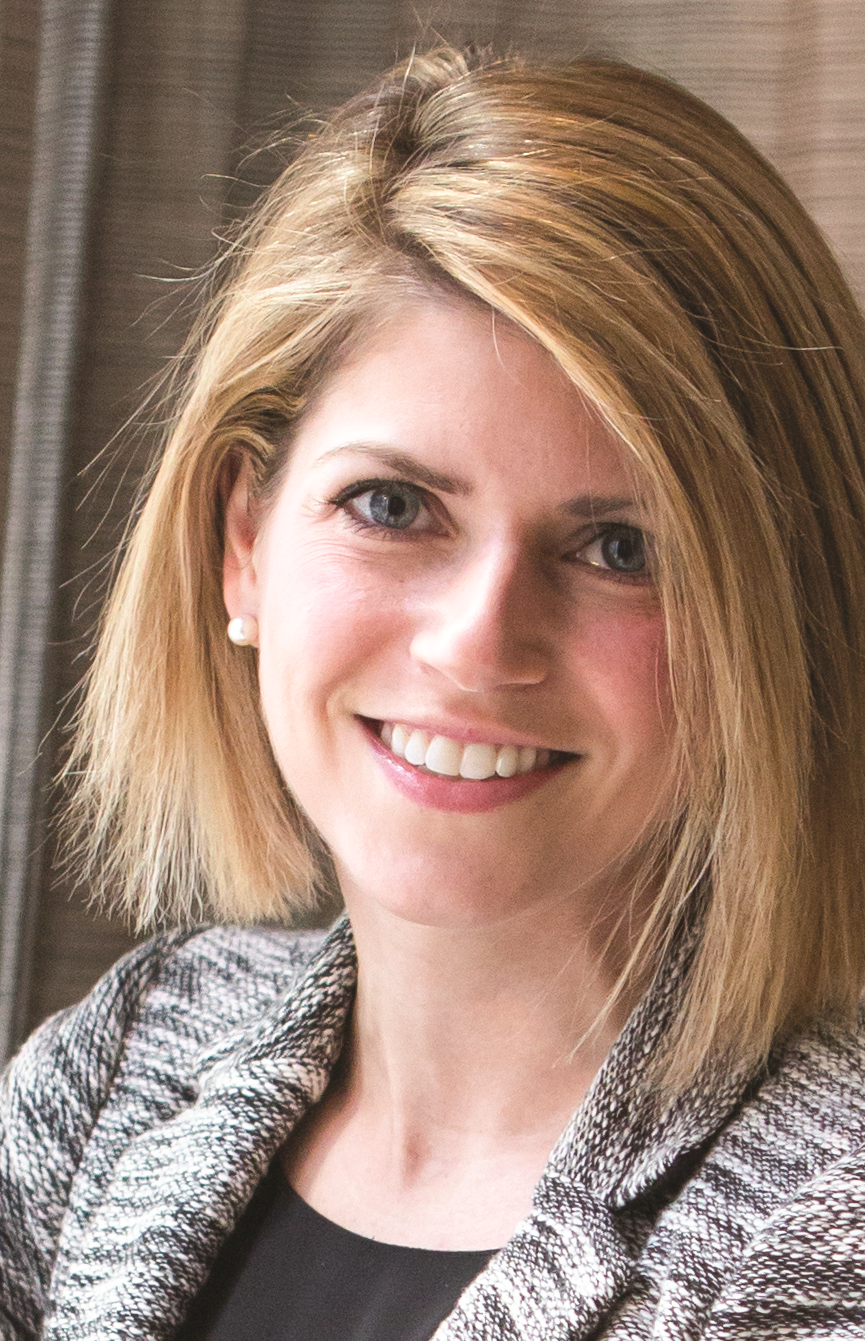 In 30 years, we'll know if we did it right. For the moment, though, we're in the process of navigating massive upheaval in regards to mobility and rapid technological change. The near future promises further electrification of transit systems, the arrival of self-driving vehicles, and continued innovation among car-sharing services. Changing demographics suggest that mobility needs, as well as attitudes about various modes of travel, are experiencing seismic shifts.
Some 10,000 Americans will turn 65 every day for the next 19 years, says the Pew Research Center. And while the data is inconclusive regarding whether or not Millennials love or hate the idea of car ownership, there's no doubt that the generation's professional and creative classes prefer living in densely populated areas. The biggest question, then, is not if a revolution in the way we move around the state is coming, but whether we will let it happen to us or with us.
To ensure success in Minnesota, experience tells me, we need collaboration between invested communities and business leaders, with elected officials and government agencies playing the role of both balanced arbiter and democratic guide.
While some scoff at the notion that driverless cars will be rolling down our highways and byways anytime soon, there's no disputing that immense changes in our modes of mobility are already upon us. Take the ubiquitous wunderkind Tesla: There are estimates that by April of this year, the Palo Alto-based electric car company will be worth more than GM (something GM disputes, but there's no disputing Tesla's "it" factor right now). In cities nationwide, we're seeing the emergence of test projects that assume a future where passengers quite literally take a back seat: driverless Waymo (Google) vans in Denver; driverless Uber cars in Pittsburgh and Phoenix; driverless EasyMile buses in Walnut Creek, CA. The list goes on.
In Minnesota, we're testing driverless buses in time to showcase at this year's Super Bowl. These projects provide an exciting glimpse at what's coming around the corner, as well as a welcome break from the gridlock on our roads and in the legislature. Without proper foresight and integrated planning, however, these "disruptive" forces (a term entrepreneurs love) could end up leaving too many citizens on the side of the road.

I'm going to throw a term at you that might dissuade you from reading more, but hear me out. It just might make you think a bit differently about the appropriate role of government, especially when all kinds of neat stuff is coming out of the private sector.
Anticipatory governance. The concept is as simply defined as it is tricky to execute, but when it comes to things like roads, rails, and robotic cars, it's essential. Anticipatory governance requires citizens and their representatives to think through potential outcomes in advance of an upheaval or reinvention. It also demands that stakeholders define what they want outcomes to be before unleashing something as revolutionary as, say, a fleet of self-driving buses.
This pragmatic, somewhat unglamorous approach is what good government is all about. Unlike companies that are beholden to profit margins and a (usually homogeneous) group of shareholders, elected representatives must answer to their constituents. When they abuse their position or violate our trust, they can be held accountable by anyone with the power to vote. In practical terms, this means state and county officials are more compelled than free-market forces to ensure not only that new technologies are efficient, but that the companies involved are required to put the consumer first, no matter their economic status or geographic location.
When it comes to mobility in particular, industry simply is not set up to ensure that society's most vulnerable communities, the elderly and those with disabilities, will be served. There's also no guarantee, without regulation and wise guidance, that our most vulnerable citizens, particularly in poor communities of color that are already underserved by transit, won't be marginalized even further.
Is government slower than the market? Yes. The Googles and Ubers of the world can change lanes unfettered by public comment periods and the vagaries of Robert's Rules of Order. Is government sometimes gridlocked by its own inefficiencies? Yes. Transit funding has become a nasty wedge issue at the legislature, and we are in jeopardy of falling behind as a progressive, forward-thinking state with every fight. Does any of this mean the government shouldn't lead on issues concerning mobility? No. Governments worry about the things that business can't and won't.
Recently, my business partner and I, as part of our work at Apparatus (a think tank where we apply strategic communications to shift mindsets and build policy), produced a 10-episode podcast series, Here to There, in which we accompanied a range of Twin Cities residents on their commutes.
Each episode started with a trip and ended in the studio, where we talked to policymakers, advocates, transportation experts, business leaders, union representatives, and an assortment of everyday people: a Millennial who chooses to bike for environmental reasons; a baby-boomer retiree who moved to a dense area of St. Paul for its walkability; and a disability-rights advocate who showed us just how difficult it can be to get around the streets in her neighborhood, even though they're technically compliant with federal and state standards. We learned a lot about the choices and lack of choices people have when it comes to getting from A to B. We also got to have nuanced discussion about accessibility, affordability, and equity. (To hear our interviews, visit www.heretotherepodcast.org.)
"There's no guarantee, without regulation and wise guidance, that our most vulnerable citizens won't be marginalized even further."
The story that had the greatest impact on me came in our penultimate episode, when we carpooled with two Somali men from their homes in the East Phillips neighborhood of Minneapolis to their jobs at the Amazon Fulfillment Center in Shakopee. Amazon provides both men with a higher wage and better perks than either could find closer to home. Unfortunately, these advantages come with a commute that's both burdensome and cumbersome.
One of the interviewees, Zac, started working at Amazon before the company started providing its commuter shuttle from Cedar Riverside, and he did not have the credit necessary to buy a car. He had to get up at 3:30 a.m., take the local bus to the light rail, take the light rail to the Mall of America, and then get a bus from Mall of America to Shakopee. It often took two hours each way—and that was on top of a 10-hour shift that starts at 6:30 a.m.
Amazon made choices that benefited its bottom line, and the outcome was that the workers it needed weren't anywhere near the facility. Ultimately they underwrote a commuter bus, but as we heard from one of our commuters, it only makes two stops, Cedar Riverside and Shakopee, so you're still on your own to connect yourself to the bus. Amazon can't be faulted for acting responsibly (as defined by corporate America, anyway), but our experience exposed what can happen and how people can be left behind when we let the free market make decisions.
I don't think we should slow technological advancements, particularly when it comes to transit. As an environmentalist, I'm excited for a day when more electric and shared vehicles increase efficiency and decrease emissions. As a mother, I look forward to the perfection of driverless technology (especially if it comes in time to keep my son from becoming that 16-year-old with a brand new license). As a daughter of baby boomers, I'm happy to know that my parents may be able to take advantage of mobility options that give them more flexibility and freedom.
That said, I also look forward to the day when my kids, parents, and peers are equitably, thoughtfully, and holistically integrated into a greater plan for my city and state. Anticipatory governance is the key to all this. It allows for the government—the body whose business it is to ensure a healthy, vibrant, safe place for all of us to live—to do its job of assessing the broad and singular needs of its constituents and setting its sights on the outcomes we need to achieve as a collective.
Yes, business and a well-funded market move fast and are often more imaginative than your typical government body. Speed is not always the friend of quality, however. When it comes to absorbing, implementing, and benefiting from the immense transportation changes we're experiencing, focusing on the outcomes we want is paramount. Business will always look out for itself. We need to make sure someone is looking out for the rest of us.
THE CONCLUSION
Anticipatory governance ensures equitable access to free-market innovations.
THE ARGUMENTS
The way people move around is changing rapidly.
A statewide transit plan requires institutional foresight.
Private enterprise is primarily accountable to the bottom line.
Good government defines outcomes and avoids disruption.
Entrepreneurs are appropriately fast. Elected officials are necessarily slow.
LAURA MONN GINSBURG is co-owner at Apparatus, a Minneapolis-based public affairs firm working at the nexus of social, natural, and built systems. A Citizens League board member, she lives in Minneapolis with her husband, son, and dog.
Movement in the Marketplace
Business, not government, should lead the way on mobility issues
By Randal O'Toole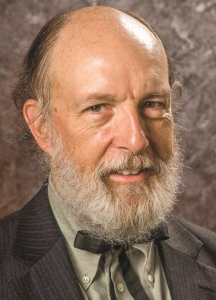 Urban transit is one of the nation's most heavily subsidized consumer-based industries, gobbling $50 billion a year from taxpayers to cover more than three-fourths of its costs. According to the Federal Transit Administration's National Transit Database, Twin Cities transit fares covered only 15 percent of 2016 costs, and subsidies totaled more than two-thirds of a billion dollars. This makes mass transit one of the most expensive forms of travel, costing more than four times as much to move a passenger one mile as an automobile—even after factoring in the public dollars spent on highways.
It wasn't always this way. Some 50 years ago, as shown by the late author Charles Lave, an economist at the University of California, Irvine, transit was mostly private and mostly profitable. And there are still vestiges of private, profitable transit scattered around the United States today. These systems show that taxpayers and most transit riders would benefit from privatization of the nation's largest transit systems.
Municipalization led to a collapse in transit productivity, in part because transit agencies often fall prey to mission creep, going from providing mobility for those who can't or don't want to drive to trying to entice people out of their cars. To provide luxury transit services to middle-class neighborhoods, agencies cut affordable services to low-income neighborhoods, often losing more riders than they gained and reducing the average number of trips taken per transit-vehicle mile by more than 30 percent. Transit agencies also eagerly took advantage of politicians' desires for infrastructure-heavy projects such as light rail and downtown bus centers, which allowed elected officials to pass out construction contracts and take credit for creating make-work jobs but did little for transit riders.
"To provide luxury transit services to middle-class neighborhoods, agencies cut affordable services to low-income neighborhoods."
Between 1985 and 1995, for example, Los Angeles Metro financed rail construction into white neighborhoods by cutting bus service to minority neighborhoods, losing four bus riders for every rail rider gained. A lawsuit filed in 1994 by the NAACP and LA's Bus Riders Union led a federal court to order Metro to restore bus service for 10 years. Bus ridership recovered, but as soon as the court order expired in 2006, Metro cut bus service again to finance new rail lines. Several new light-rail lines opened between 2007 and 2016, but Metro lost five bus riders for every new rail rider.
Twin Cities Metro Transit hasn't done as poorly as some other transit agencies: its two light-rail lines gained more riders than the agency lost in bus riders. Its transit plans cater more to the politically powerful than to low-income populations, however.
In 2014, for example, the Metropolitan Council, which is responsible for transportation planning in the seven-county metro area, announced a "regional transit equity" program that included building a $1.7 billion light-rail line to one of Minneapolis's wealthiest and whitest suburbs while spending a mere $4 million on 150 bus shelters in neighborhoods of "racially concentrated poverty." To the council, "equity" apparently means light rail for the rich; bus shelters for the poor.

Metro Transit also proudly runs the Northstar commuter train, which cost taxpayers $317 million to start up and costs nearly $17 million a year to operate. Yet, according to the Federal Transit Administration's National Transit Database, it carries only about 1,250 round-trip passengers each weekday. It would cost about the same (and be better for the environment) to give every daily round-trip rider $27,000 to spend on a hybrid car every other year as to keep running this train.
All of these things meant that costs rose faster than revenues, and overall transit ridership stagnated. Nationally, inflation-adjusted capital and operating costs per rider have quadrupled since 1980, while fares have only doubled. More than 1 trillion inflation-adjusted dollars in tax subsidies since 1980 have produced a small increase in total transit ridership, but urban populations grew much faster, so the average number of transit trips taken per urban resident each year declined by 23 percent. Nationwide, census data reveal that only about 5.4 percent of commuters take transit to work, down from 6.2 percent in 1980.
Evidence that government ownership is wasteful can also be found by examining the books of transit agencies that contract out their operations to private companies, usually at great savings. Denver's Regional Transit District (RTD) allows private operators to bid on half of its bus operations. In 2016, the operating cost per vehicle mile of privately run buses was just 52 percent of the cost of the buses that RTD operated itself.
This lower cost is in spite of the fact that private operators have to pay taxes that RTD is exempted from. Nor is the difference unionization, as both RTD and the private operators are unionized. Private operators simply have incentives to reduce costs because they can't rely on taxpayers to subsidize their bloated bureaucracies and inefficient practices.
A number of examples show that private transit can be both affordable and profitable. The Atlantic City Jitney Association was formed in 1915 and never municipalized. The association provides service on nine different routes using 190 individually owned buses that run 24 hours a day, seven days a week. Five of the routes are free because local hotels or casinos subsidize them; the other four cost $2.50 a ride.
The Hampton Jitney was founded in 1974 as a shared taxi service between Manhattan and the east end of Long Island. Today, the company offers first-class buses with three-across seating and plenty of legroom for 30 passengers, compared with nearly 60 on most motor coaches. The company also operates premium bus services from the Hamptons to Boston, Florida, and other locations.
Most American cities outlaw private competition with public buses, but some cities where such competition is legal have developed thriving private bus networks. Miami has had more than a dozen private operators, often charging fares lower than the public bus agency. Ford-owned Chariot competes against public buses in San Francisco and is planning to enter New York and other markets.
These private companies don't make the mistakes made by the public transit agencies. They won't spend heavily on expensive infrastructure when existing roads will do. Rather than send empty buses into neighborhoods whose residents rarely use transit, they'll provide improved service in corridors where transit usage is high. Instead of trying to socially engineer urban areas so that people will use the services public agencies provide, private operators will innovate to provide services that people want.

British privatization of bus systems in the late 1980s and rail systems in the mid-1990s spurred innovations that included the development of Megabus, which reduced costs by dispensing with dedicated infrastructure such as ticket offices and baggage facilities. The introduction of Megabus to the United States in 2006 (including the popular route from Minneapolis to Chicago and beyond) turned around the nation's intercity bus industry, whose ridership had been declining since the 1960s. In just five years, according to a blog post on NewGeography.com in 2011, that ridership was growing faster than Amtrak or the airlines. A similar revitalization is needed for urban transit.
The transit industry also needs innovation, not regulation, to respond to the growing ride-sharing industry, which is already eating into transit ridership in almost every major urban area. Within a decade, driverless ride sharing in major cities is predicted to offer door-to-door travel for less than the price of a transit ride.
To survive and thrive in the coming decades, American states and cities must begin re-privatizing transit systems now. The process would save taxpayers money, improve transit service where people need it, and end the tendency to waste money for political purposes.
THE CONCLUSION
Privatization is the most equitable way to move people efficiently and affordably.
THE ARGUMENTS
Fifty years ago, buses and trains were private and profitable.
Subsidized public systems increase costs and decrease usage.
Private systems thrive where customer need is greatest.
Government contracts are prone to waste and political corruption.
Innovation is most effective when unfettered by regulation.
RANDAL O'TOOLE
(
[email protected]
) is a senior fellow with the
Cato Institute
and author of
The Coming Transit Apocalypse
, as well as several books on government planning and transportation policy. Prior to working for the Cato Institute, he taught environmental economics at Yale, the University of California at Berkeley, and Utah State University. Although he opposes all government subsidies of transportation, he is personally a rail fan and has written articles about rail history for Minnesota History and other publications.
Bridge Building 101
Politicians need to dispense with the partisan road rage and start working together
By Mary Liz Holberg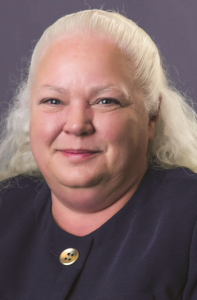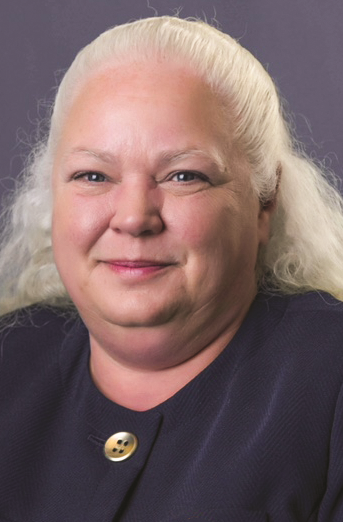 For the past 20 years, transit funding has been at the center of some of the most contentious public-policy fights in Minnesota—each with its own twists and turns and its own warriors and cheerleaders. The way these fights typically end, however, has little to do with the combatants' skills or closing arguments. The resulting decisions (or lack thereof) routinely fail to address the state's growing mobility and congestion problems. And hardly anyone manages to escape without a few political bruises and scars.
Through it all, there's been no shared vision between local governments, the legislature, the sitting governor, and the Metropolitan Council, which is responsible for transportation planning in the seven-county metro area. A long-term, comprehensive plan has yet to emerge that has adequate funding, and each time the system expands, it damages relationships between the officials who plan, fund, and operate it.
A series of transitways, for instance—including the Blue and Green light rail lines—has resulted in tens of millions in annual operating costs, leaving funding for bus lines severely strained and service across the rest of the transit system stagnant. The budgeting challenges that resulted left both citizens and their elected officials feeling shortchanged, leading to tensions around metro and rural needs.
To get a sense of what's needed to get off this road to nowhere, I find it helpful to look back at some of the most significant battles in a costly war that, unless stakeholders on all sides of the debate change their tactics and open their minds, promises to be perpetual.
Round One: Hiawatha Corridor (2000). The clash between Gov. Jesse Ventura and Republican representative Carol Molnau, then chair of the House Transportation Finance Committee, was a rematch of sorts; the two had once faced each other in a keg-throwing contest at the Minnesota State Fair. As it turned out, Molnau could throw a keg, but she and her fellow House Republicans couldn't prevent Ventura from pushing through $100 million for the state's first light rail line, between the Mall of America and downtown Minneapolis. This line, which would eventually be extended to Target Field, had been in the planning stages for more than 20 years.
Round Two: Northstar Corridor (2005). The planning phase of a proposed commuter rail line between Big Lake (located about 40 miles from the Twin Cities) and Target Field failed to meet the Cost-Benefit Standards that were required as a condition for essential federal dollars. In a futile effort to meet these basic standards, which measured the building and operating costs against the benefit to commuters, designs for the original line were shortened and stops along the route were eliminated—and even then, it took an act of Congress to ensure the federal funding. According to the National Transit Database, per-passenger subsidies each way were $18.31 in 2014, making it one of the poorest-performing corridors in the country.
Round Three: Central Corridor (2008). In 2008, local funding for the Central Corridor Green Line between St. Paul's Union Depot and Target Field was settled on, but only after the DFL-controlled legislature overrode a veto by Republican governor Tim Pawlenty. The surviving bill included tax increases to fund roads and allowed the counties of the metro area to enact a quarter-percent sales tax to fund transit projects. Five of the seven counties formed the County Transit Improvement Board (CTIB) and pooled their sales taxes, nearly $100 million per year, to account for some 30 percent of the project's cost. (Scott and Carver Counties chose not to join.) Before it was over, this battle pitted Democrats against Republicans, the governor against the legislature, and CTIB counties against non-CTIB counties.
Round Four: Southwest Corridor (2016–2017). A mini drama around state transit funding dominated the end of the 2016 session. House Republicans refused to fund the Southwest Corridor in the bonding bill. Senate Democrats, who received the bonding bill from the House with less than 30 minutes before final adjournment, tried to quickly amend the bill to allow Hennepin County to foot the bill for the Southwest Corridor.

But time ran out and nearly a billion dollars' worth of projects were left unfunded, including upgrades to the Minnesota Security Hospital in St. Peter, $100 million in improvements to Minnesota colleges and universities, and more than $300 million for road and bridge repair. As a result, politicians from both parties paid a price in the fall election. The Democrats lost the majority in the Senate, and Republicans saw their senate minority leader, David Hann from Eden Prairie, lose his seat.
In 2017, the state bonding bill that ultimately passed nearly mirrored the failed 2016 bill. This drove transit advocates to dissolve CTIB and, to help make up the difference, allow Ramsey and Hennepin Counties to double their sales-tax revenue. The 50 percent local match required to get federal funding for Southwest Corridor will now be shouldered primarily by Hennepin County.
In the midst of all of this tumult, I was involved in a bipartisan compromise that not only proved exceptional but also could serve as an example. Between 2002 and 2008, while I was serving as a Republican state representative from Lakeville, Rep. Frank Hornstein, a Democrat from Minneapolis, and I collaborated on the Orange Bus Rapid Transit (BRT) line.
I have a very vivid memory of meeting early in the planning process to preview a new computer simulation of the Lake Street BRT Station in the median of I-35W. The Minnesota Department of Transportation asked for our thoughts on the video. Representative. Hornstein commented that it might help to add more pedestrians and bikes. I asked if they could add more trucks and SUVs to the simulation.

It was an early example of how we would work together on the project from two very different perspectives. My colleague concentrated on the positives that come from increased transit ridership. I focused on the increased capacity of the corridor for drivers. Ultimately, we were able to get federal funds to kick-start the project planning.
The Orange BRT line, scheduled to begin full service in 2020, remains a rare win. It has continued to enjoy bipartisan support, and its phased-in implementation will provide both a high-frequency transit option and an additional freeway lane that will improve mobility for all.
In order to move forward, voters and elected officials need to start recognizing that each community and its political representatives have different needs and modes of expression. It makes sense, for instance, that core cities support priorities that enhance redevelopment and increased density and generally resist expansion of roads, since they tend to adversely impact neighborhoods.
It also makes sense that growing suburban, exurban, and rural communities do not understand why funding criteria often fail to consider their safety, mobility, and congestion. Frustration among those constituents builds when billions of dollars go into transit projects that require massive subsidies to serve a fraction of the population, while funding for road improvements (let alone expansion) in their communities is virtually nonexistent.
Last year, a transit working group at the Citizens League made mobility recommendations to the legislature. I was on the committee and was immediately concerned that it was too heavily tilted with transit supporters and failed to have folks representing greater Minnesota. The committee's final report reflected the majority of participants, but in my opinion it fell far short of even beginning to address the challenges ahead.
"Transit solutions will require an unprecedented willingness from people on all sides to look at the issues from a different perspective than their own."
Transit and transportation issues ultimately concern every citizen in the state, and both private and public sectors from across the region must be invited into a broader conversation. This will require an unprecedented willingness for people on all sides to look at the issues from a different perspective than their own.
Transit advocates could move the conversation to a new place by considering supporting performance standards that would concentrate limited resources on routes that provide the most benefit. Lower-functioning routes might be candidates for private/public partnerships. It would also be good to recognize that road improvements and expansions for safety and mobility also benefit transit riders.
Transit naysayers could help the conversation by recognizing that there will be a growing population that will need transportation options as they age. Subsidizing transportation options mirrors other investments that can be tools for improved economic growth and access to jobs. New technologies could provide very cost-effective options. Not all transit requires the same level of subsidies.
Most important, if we are to move forward with fewer bruises and scars, it's imperative that we think outside the lines and endeavor to find a few common goals for the transportation system as a whole. It is possible to find common solutions to meet a variety of needs. We just need to put the gloves down and work to win together.
THE CONCLUSION
Politics as usual guarantees gridlock on our roads and at the state legislature.
THE ARGUMENTS
Battles over buses and light rail have polarized lawmakers.
Mobility issues affect everyone in Minnesota.
Transit advocates need to consider performance standards.
Transit skeptics need to participate in finding solutions.
Both sides must think outside the lines and find common ground.
MARY LIZ HOLBERG is a Dakota County commissioner representing the city of Lakeville. A state representative from 1998 to 2016, she served as chair of the Civil Law, Transportation Finance, and Ways and Means committees and was widely recognized for her
work on data practices, privacy, and budget issues. Her favorite car was a 1995 White Buick Roadmaster station wagon with woodgrain sides.