With great enthusiasm, the Citizens League Board of Directors has approved the following slate of board candidates for 2021! Recruited by our Nominations Committee, this slate of new and returning board members joins a passionate and diverse board of directors who care deeply about civic engagement, community leadership, and policy solutions that work for everyone in Minnesota.
Our volunteer board members include business representatives, civic leaders, community advocates, former elected officials, and government relations professionals. Each board member serves for a three-year term, and can be elected to serve a second three-year term.
> Click here to learn more about our current board of directors.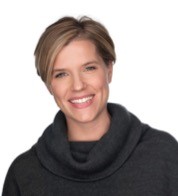 Lindsey Alexander
Director of FORESIGHT, the Rippel Foundation
Lindsey Alexander brings Citizens League experience, having worked on the League's Common Cents and health reform initiatives. She currently directs a first-of-its-kind national initiative catalyzing 17 philanthropic organizations and over 8,000 community voices in a process to equitably envision and bring about a bold new future for health and well-being. In her role at the foundation, Lindsey has convened individuals from across the country to create future scenarios; recruited a diverse advisory board of Fortune 500 executives, non-profit leaders, and health advocates; and designed an engagement plan to hear from thousands of Americans through an innovative storytelling platform. Previously, she served as a an independent research consultant, a senior financial analyst for the City of Minneapolis, and a project manager for Springsted Incorporated. Lindsey received her Master of Public Policy in 2001 from the Humphrey Institute and her BA in journalism from Iowa State.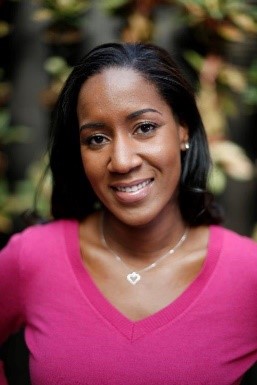 Aiesha Dempster
Sourcing Director, General Mills
Aiesha Dempster currently serves as a Sourcing Director at General Mills, leading the North American External Supply Chain team. Prior to joining the Sourcing organization in 2018, Aiesha completed a three-year assignment in Melbourne, Australia. She was the plant managing director, responsible for leading the fresh pasta business. She was first promoted to the role of plant manager in 2013, making her the first African-American woman in General Mills to hold this position. Over her 19-year career, Aiesha has held many roles with increasing responsibility in the Supply Chain in various cities, such as Chicago, Los Angeles, Atlanta, Hannibal and Milwaukee.
Aiesha served as the chairperson for the 2020 Twin Cities Dr. Martin Luther King Jr. breakfast. She mentors local middle school students through Hope for Tomorrow and volunteers with the Big Brothers Big Sisters program. Outside of General Mills, Aiesha remains a proud member of Alpha Kappa Alpha Sorority, Incorporated. In her spare time she enjoys travel, yoga and strength training. Prior to joining General Mills, Aiesha earned her undergraduate and graduate degrees in Industrial Engineering from the University of Miami. Born in Kingston, Jamaica, Aiesha's family immigrated to the US when she was a teenager. Her culture and her family remain a very important part of who she is.
​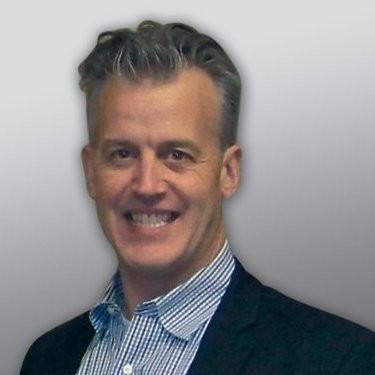 Mark Engdahl
Independent Consultant, Previously VP and Co-Owner, Integrity Medicolegal Enterprises
Born and raised in Minnesota, Mark Engdahl graduated from Wayzata High School and the University of Wisconsin River Falls. He began his career with State Farm Insurance handling a wide variety of property damage and personal injury claims. He was eventually able to leverage his claims background into an opportunity with a small Minneapolis, physician owned, medical legal consulting firm. Sensing a market opportunity, in 2002 along with three partners, Mark formed Integrity Medicolegal Enterprises. Over the subsequent 17 years, the start-up grew to a multimillion dollar operation with 50 employees, a national presence, and became the preferred provider for insurance companies, third party administrators, employers and law firms. After the company was sold in July 2018 to a strategic buyer, Mark retired in December of 2018, though he continues as an equity owner and consultant.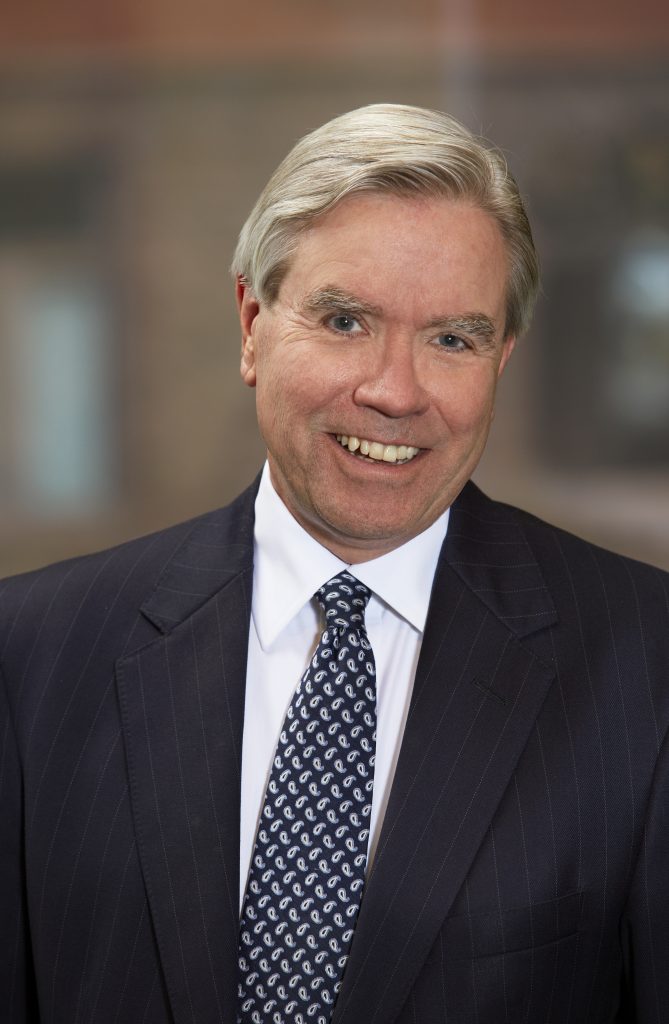 John Knapp
Winthrop & Weinstine
John Knapp is Of Counsel to the Minneapolis law firm of Winthrop & Weinstine, where he has chaired the firm's Legislative and Regulatory Practice Group. John has been recognized in The Best Lawyers in America© since 2007, and in 2014 the Minnesota State Bar Association recognized John as a "North Star Lawyer" for his pro bono service. John currently serves on the Boards of Directors of The Guthrie Theater and The Nature Conservancy of Minnesota and the Dakotas where he Chairs the Board. From 2015 to 2016, John co-chaired the Citizens League Metropolitan Council Task Force which made recommendations to the Governor and Legislature on reform of the governance and structure of the Metropolitan Council.
This will be Mr. Knapp's second term on the Citizens League board of directors.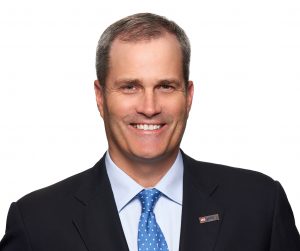 Andy Ryall
Chief Risk Officer – Strategy, HR and Corporate Affairs, US Bank
Andy Ryall currently serves as the Chief Risk Officer for strategy, HR and corporate affairs, as well as the Chief Reputation Risk Officer for the overall company. He has spent 17 years in risk leadership roles since relocating to Minneapolis in 2003. Andy previously served on the Hennepin County Mental Health Advisory Council and was the treasurer for the Small Business Financial Exchange, a non-profit organization operating a credit data exchange where member institutions partnered to support access of credit to small businesses independently from major credit reporting agencies. Andy also serves as management advisor for the U.S. Bank Twin Cities Development Network and is an active mentor within the firm's MentorConnect program. Andy holds a BA from Syracuse University and an MBA from Indiana University. He currently resides in the western suburbs of the Twin Cities.
​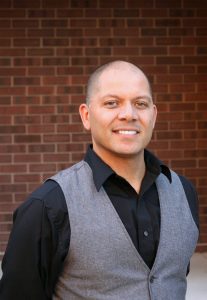 Damon Shoholm
Director, James P. Shannnon Leadership Institute, Amherst H. Wilder Foundation
Damon Shoholm is Co-Director of Leadership Programs at the Amherst H. Wilder Foundation in Saint Paul. The leadership programs that Damon leads include: the James P. Shannon Leadership Institute, which provides established leaders the opportunity to gain clarity around values, purpose and those things that matter most to them, and The Neighborhood Leadership Program, which provides leadership development, skill building and networking for action for individuals seeking to become more engaged and active in their local communities. Damon sums up his real job description as supporting change makers among us in multiple ways and at multiple entry points in Community.
This will be Mr. Shoholm's second term on the Citizens League board of directors.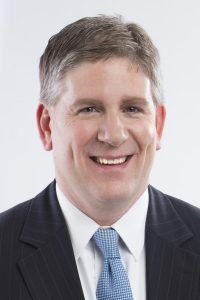 Kurt Zellers
Public Relations and Public Affairs Executive
Kurt Zellers is a public relations and public affairs executive and has worked in the Minneapolis/St. Paul market for 20+ years for several full-service public relations and advertising firms, as well as worked on several state-wide political campaigns. He specializes in media training, message development, crisis communications and media relations. He is a regular commentator on the 'At Issue' program on KSTP-TV. Previously, he was elected the 57th Speaker of the Minnesota House of Representatives for the 2011-12 Legislative Session. He had previously served as House Minority Leader. Kurt authored bi-partisan legislation on many key initiatives on public safety issues, mental health treatment for adolescents, and building a new hospital for his local community in Maple Grove. Kurt graduated from the University of North Dakota with a bachelor's in political science. He lives in Maple Grove, MN with his wife Kim and their three children, Reagan, Will and Ben.
This will be Mr. Zellers's second term on the Citizens League board of directors.