With great enthusiasm, the Citizens League Board of Directors has approved the following slate of board candidates for 2020! Recruited by our Nominations Committee, this slate of new and returning board members joins a passionate and diverse board of directors who care deeply about civic engagement, community leadership, and policy solutions that work for everyone in Minnesota.
Update 9/18/2019: The 2020 slate of nominees has been unanimously approved at our 2019 Annual Membership Meeting! We're excited to work with these new and returning board members! Learn more about them below, and join us at our upcoming Civic Celebration, where we will once again welcome them to the board!
Citizens League
2019 Board of Directors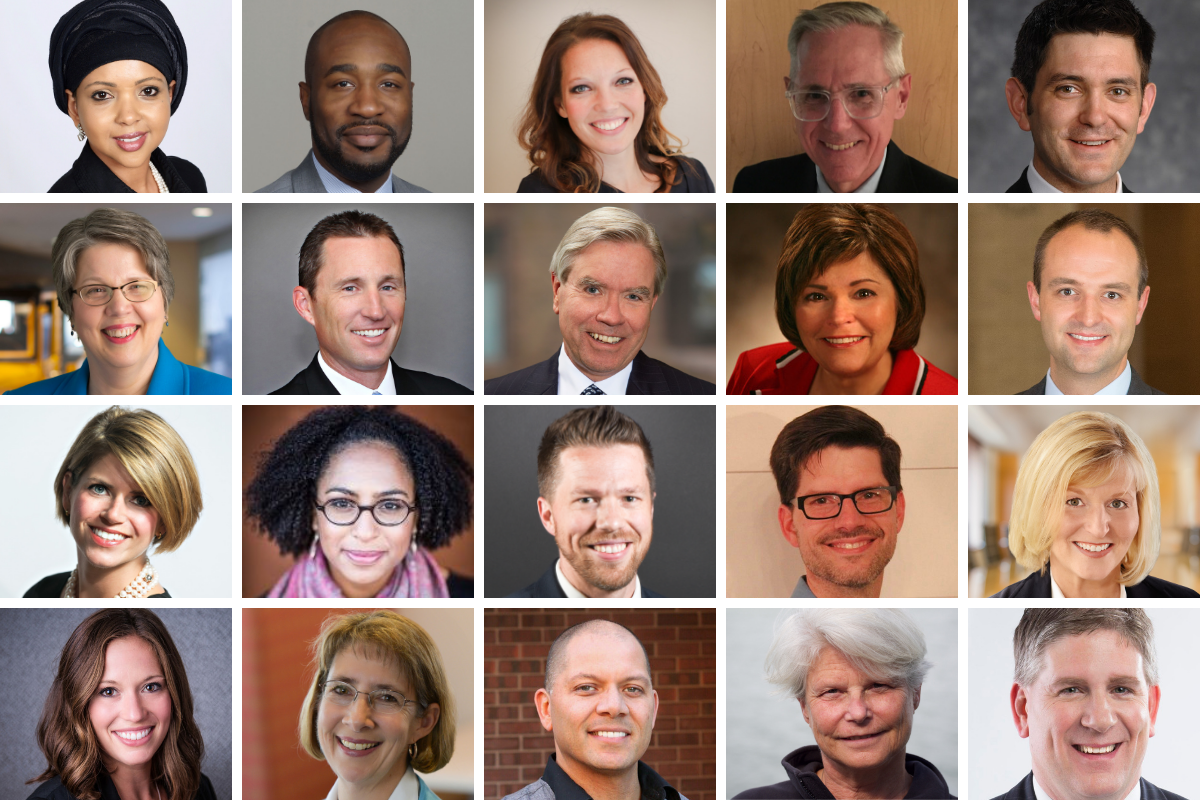 Our volunteer board members include business representatives, civic leaders, community advocates, former elected officials, and government relations professionals. Each board member serves for a three-year term, and can be elected to serve a second three-year term.
Click below to learn more about our current board.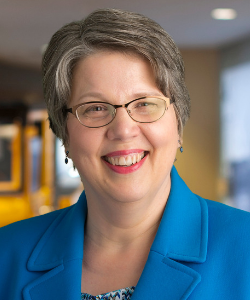 Elizabeth Campbell
Ryan Companies
As the Director of Emerging Business Inclusion for Ryan Companies, Ms. Campbell works to increase the number of minority and women-owned subcontractors and suppliers working on Ryan projects. She works closely with project managers to increase access to bid opportunities, provide cash flow mechanisms, and train, develop and mentor women and people of color interested in working in construction.Ms. Campbell excels at creating an environment where all parties can share different points-of-view with respect, resulting in clear expectations and successful results. She was named Advocate of the Year by the National Association of Minority Contractors in 2005, 2006 and 2008, and was recently recognized by the Saint Paul Foundation with a "Facing Race Award" for her life-long commitment to reducing racial disparities. This will be Ms. Campbell's second term on the Citizens League board of directors.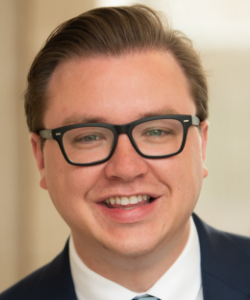 Peter Glessing
Lockridge Grindal Nauen, P.L.L.P.
Peter H. Glessing is an associate with the Lockridge Grindal Nauen's state government relations team and leads communications and grassroots advocacy efforts for firm clients. Mr. Glessing served in a variety of key roles at the Minnesota House of Representatives over the course of five years and brings an advanced knowledge of the state's political landscape and a deep understanding of policy analysis and public relations. His knowledge of the legislative process and constituent relations is a tremendous asset to firm clients.
During his time at the Minnesota House, Mr. Glessing served as Deputy Director of Public Affairs at the Minnesota House Republican Caucus. He oversaw the communication department's implementation of caucus media strategy on a diverse legislative agenda and served as a communications advisor to many state representatives, including the House Majority Leader.
Mr. Glessing graduated with a Bachelors of Arts from George Washington University in Washington, D.C. and earned his J.D. from the University of St. Thomas School of Law.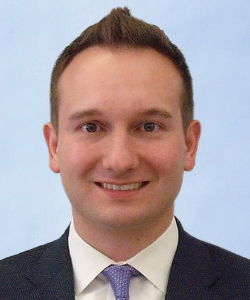 Greg Halagan is currently a Principal and Senior Consultant at Pavilion, A Mercer Practice, the not-for-profit and insurance investment advisory business within Mercer Wealth. He is a senior member of the firm's North American Insurance Practice, responsible for advising a broad range of insurance companies on their investment portfolios and industry best practices. Prior to his current role, he was a senior member of the firm's Global Fixed Income research team, where he was responsible for capital markets research and manager due diligence for public and private fixed income strategies. During this period, Mr. Halagan was a member of the Responsible Investment Strategy Group, working to source investment strategies with a social impact and develop research. In this capacity, he served as a member of the Fixed Income Advisory Committee for the United Nations-backed Principles of Responsible Investment. Mr. Halagan currently serves on the Board of Directors of the Jefferson Center, including as Treasurer and Chair of the Finance Committee, and the Advisory Board of the Minnesota Committee on Foreign Relations. He received his B.A. in Finance and Accounting from the University of St. Thomas in St. Paul, Minnesota and his MBA with honors from the University of Chicago's Booth School of Business. Mr. Halagan is a Chartered Alternative Investment Analyst® designee and a CFA® charterholder, as well as a member of the CFA Institute and CFA Society of Minnesota.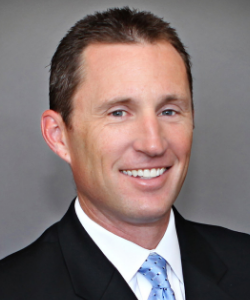 Scott Hietpas is the CEO of Computype, a global organization that provides smart barcode and labeling service solutions to the diagnostics, research, tire, and rubber belt industries.
Prior to this position, Mr. Hietpas served as senior vice president and general manager of Healthcare North America for Ecolab Inc. He joined Ecolab in 1996 and has held several positions of increasing responsibility throughout his tenure with the company.He also served as senior vice president of Institutional Field Sales, overseeing the industry-leading U.S. Institutional Field Sales and Service Force. Previously, Mr. Hietpas held roles including vice president of Government Sales and vice president of Finance for Global Healthcare. Before joining Ecolab, he worked at Ernst & Young and Andersen Corporation.
Since 2012, Mr. Hietpas has served on the board of advisors for the Multicultural Foodservice and Hospitality Alliance.
Mr. Hietpas received his master's in Business Administration from the University of Minnesota and has a bachelor's degree in Accounting from University of Wisconsin – Eau Claire. This will be Mr. Hietpas' second term on the Citizens League board of directors.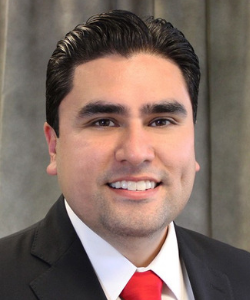 Eusebio Perez currently serves as Securian's Life and Annuity Business Intelligence Consultant since December 2018. He is responsible for providing in-depth marketplace intelligence to the organization. Mr. Perez currently sits as Education Chair on Securian's diversity network board.
Prior, Mr. Perez was with Prudential Financial for 13 years, and most recently served as a Sales Operations Manager. He was responsible for key annuity accounts with sales over $2 billion annually. While at Prudential, Mr. Perez also worked with the Customer Experience organization and developed process improvement strategies. He was nominated for the Hispanic Association on Corporate Responsibility's "Young Hispanic Corporate Achiever" award for his efforts leading Prudential's Hispanic Employee Resource Group as President. In his spare time, Mr. Perez is an active member of LatinoLEAD and Prospanica, mentors young business professionals, and started a Video Production company to expand his marketing prowess. He earned his MBA in Marketing from Hamline University and holds dual BA degrees in Business from the University of St. Thomas.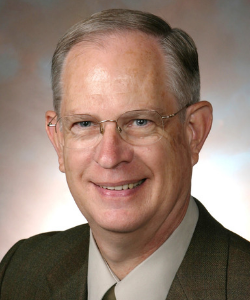 Terry Schneider
Former Mayor, Minnetonka
Mayor Terry Schneider was recently recognized as the 2017 recipient of the League of Minnesota Cities' prestigious C.C. Ludwig Award, which recognizes vision, statesmanship and unwavering commitment to the public good. The award recognizes Mayor Schneider's life of public service in Minnetonka, which began in 1977. In the past four decades, Mayor Schneider has served on Minnetonka's Park Board (1977-81), Planning Commission (1981-89), City Council (1992-2008) and was Mayor from 2009 until 2018 when he decided not to run for re-election. He has also served on countless boards and committees, and has held other leadership positions throughout his distinguished career.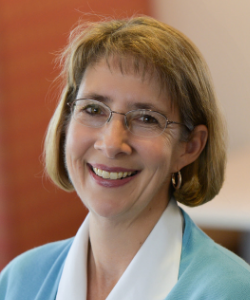 Christine Searson
Saint Paul and Minnesota Foundations
Christine Searson has recently accepted a position as the University of Minnesota Foundation's Controller/Associate Vice President of Finance. Prior, she was CFO at Saint Paul and Minnesota Foundation, where she ensured the sound stewardship, financial leadership, regulatory compliance, risk management and operational effectiveness of the Foundation, its client foundations Mardag Foundation and F.R. Bigelow Foundation and more than 2,000, affiliates. Ms. Searson joined Saint Paul and Minnesota Foundation in 2003 after six years as controller and then CFO for The San Francisco Foundation. She is a CPA, holds a master's degree from San Francisco State University and a bachelor's degree from Iowa State University.
As a volunteer, Ms. Searson serves on the Finance Committee of the Minnesota Council on Foundations, the board of the District 196 Foundation and the Finance and Audit Committee of the Citizens League. As an MNCPA speaker, she meets with high school classes to encourage students to consider careers in accounting and finance.
Ms. Searson enjoys traveling with her husband and two sons, and she is active in her sons' school, band and sporting events. When she has spare time, she enjoys a good book and trying new recipes. This will be Ms. Searson's second term on the Citizens League board of directors.