A Citizens League Event Series
Policy On Tap Season 1: Talking Trash
For our first season of Policy On Tap, we were Talking Trash.
Very few of us know what happens after we leave our bins at the curb, take our stuff to a thrift store, or throw something in a bin at a restaurant. And the answer often depends on where that action happens.
From food waste to science, recycling to secondhand goods, host Tom Weber was joined by experts, engineers, and journalists to discuss the things we throw away.
In case you missed the conversations, you're in luck: all our events were recorded in full, and can be found below!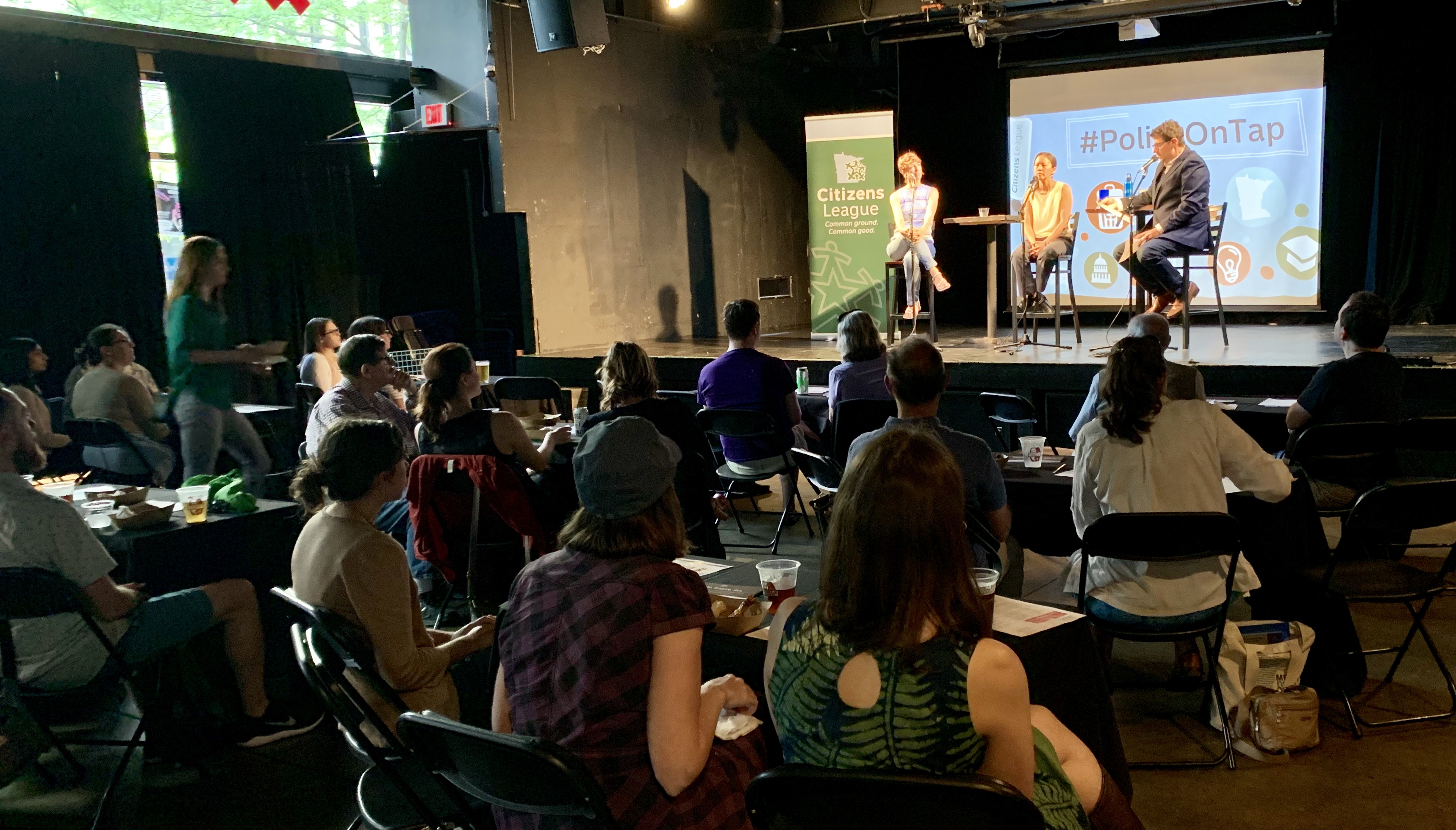 An Apple A Day...Makes Waste
June 5, 2019
Of all the things we throw in landfills or incinerators, the single largest component is food — as much as two of every five pounds of waste (40%!). The average household in St. Paul throws away almost $100 in food every month, according to the MPCA. On June 5, 2019, the Citizens League kicked off its new event series, Policy On Tap, to discuss these issues, what the problems are, and what can be done.
Click to listen.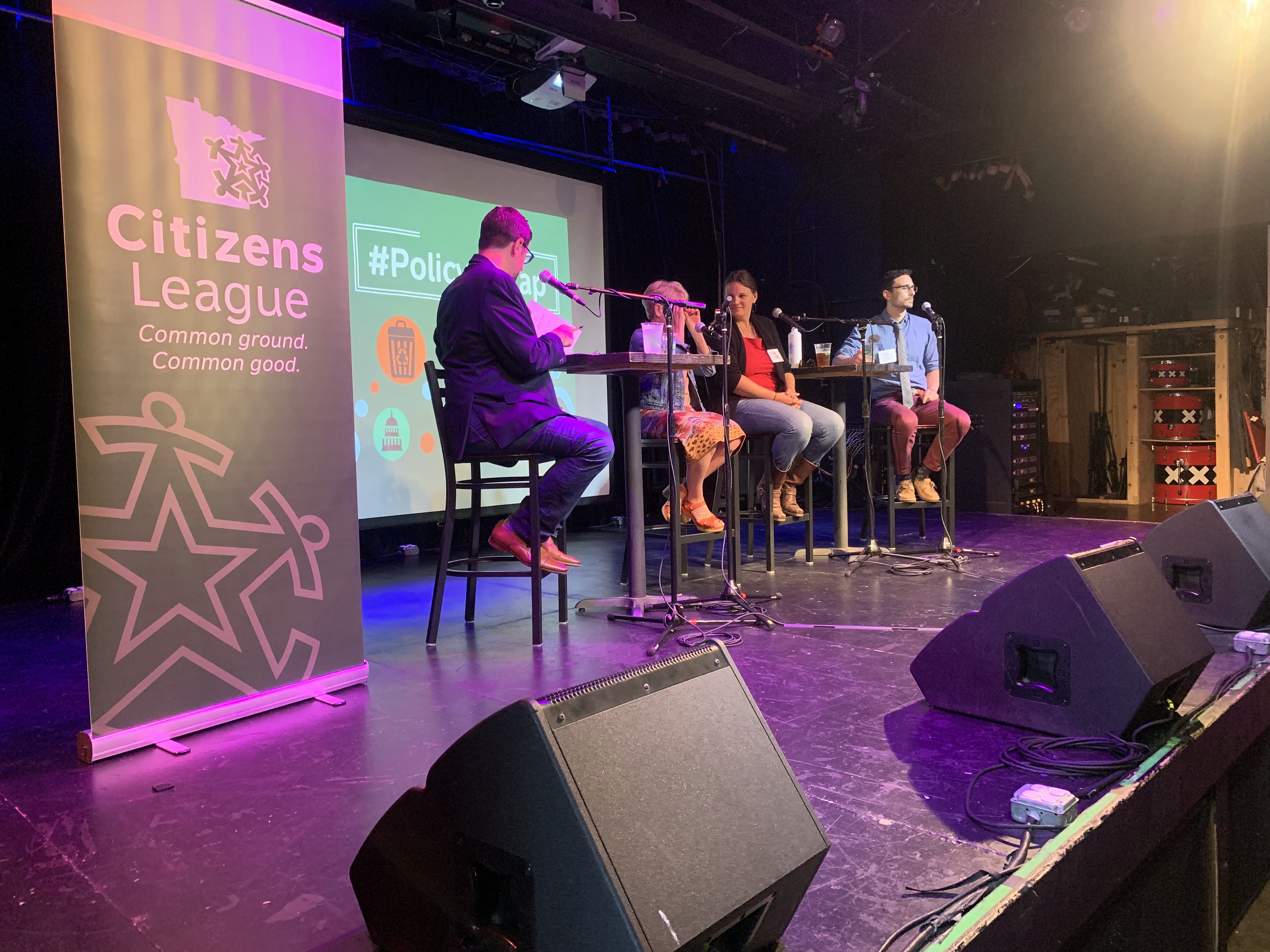 The Business Behind Your Trash
August 20, 2019
Taking away your trash and recycling is mostly a for-profit endeavor in the United States. There are markets for the stuff we recycle and others for the gases created when our trash breaks down. We discussed how these systems work, and the critical disruptions happening right now, including China's decision to stop taking our recycling.
Click to listen.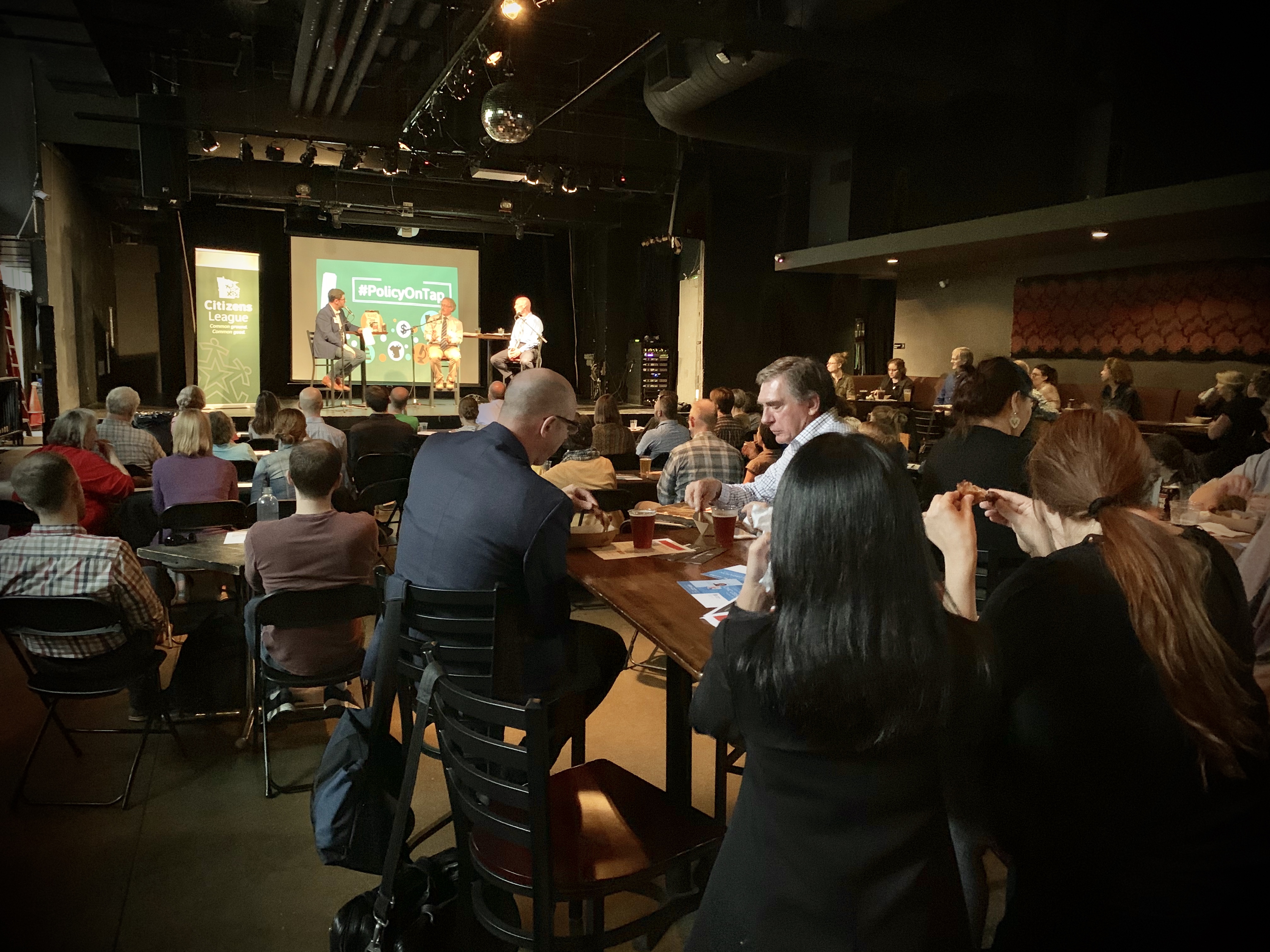 The Science Behind Your Trash
September 24, 2019
We hear generic concepts often around how things break down or are repurposed for new use, but we go deep into the chemistry and physics of each form of disposal. Which disposal gives off which gas, for example, and how are safeguards put in place?
Click to listen.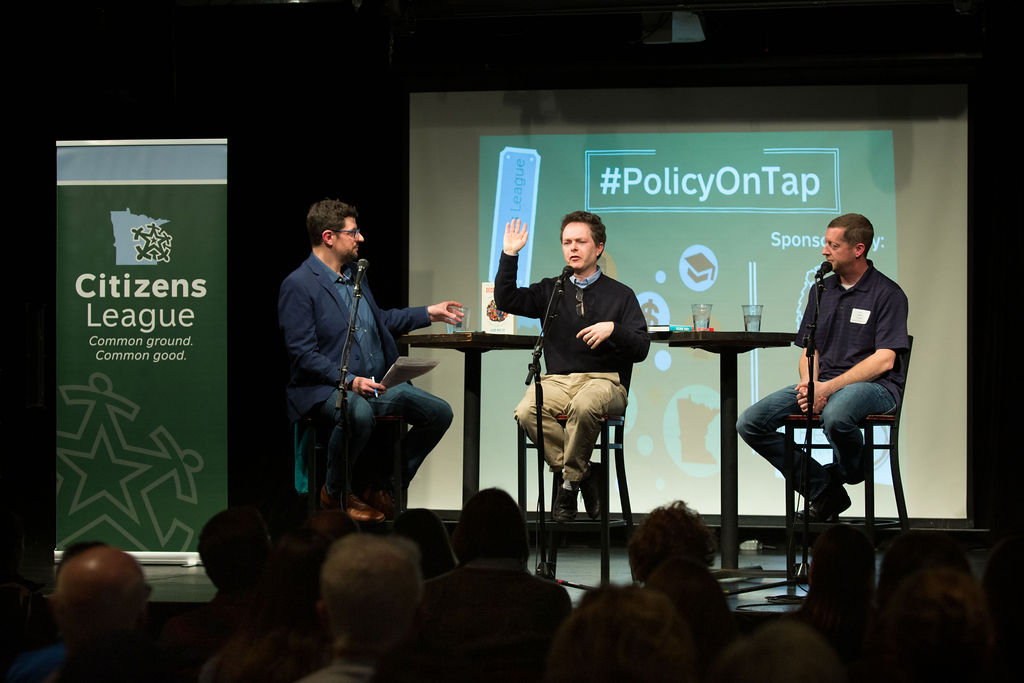 Sparking Joy and the World of Secondhand
December 2, 2019
As our parents age and we grapple with taking all their stuff, what are the policy implications around a generation of children discarding a lot of it at once, often in the secondhand stream?
Click to listen.