Date/Time
Date(s) - 11/13/2018
7:30 am - 8:30 am
This event is sold out! Please contact us at

[email protected]

to join our waitlist.
How has the political landscape changed in Minnesota over the last century? Longtime Citizens League member and former U.S. Senator Dave Durenberger argues in a new book that the Republican Party he grew up in and helped build has shifted from progressive ideas to anti-government, anti-tax stances. In a national partisan shift, Senator Durenberger argues, both the Republican and Democratic parties have lost public trust that can be fixed by principals and practices of what he calls the "progressive Republicanism" that sprang the modern Minnesota success story.
Join us at our next Mind Opener Policy Breakfast as we welcome Senator Durenberger, and co-author Lori Sturdevant, to talk about their new book: When Republicans Were Progressive. Attendees will first hear from the authors, and then will have an opportunity to join the discussion with any questions and comments. The Minnesota Historical Society will have books on site available for purchase and signing.
Mind Opener: A Perspective on the Changing Politics in Minnesota 
Tuesday, November 13, 7:30a-8:30a
Downtowner Woodfire Grill
253 7th Street W Saint Paul, MN 55102 (map)
$10 for Citizens League Members
Complimentary coffee and continental breakfast included
Citizens League Mind Openers, sponsored by Blue Cross and Blue Shield of Minnesota, are deep dives into policy topics that affect Minnesota and its citizens. The talks, over breakfast, are an opportunity for Citizens League members to learn and talk about a variety of different issues.
Citizens League Mind Openers are sponsored by Blue Cross and Blue Shield of Minnesota.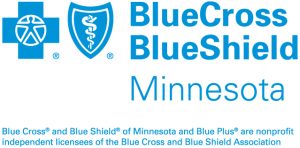 Speakers:
Dave Durenberger is a retired three-term US senator and the retired chair of the National Institute of Health Policy. 
Lori Sturdevant, an editorial writer and columnist for the Star Tribune, has written several books on Minnesota history.