Date/Time
Date(s) - 12/04/2017
6:00 pm - 7:30 pm
Join us for an engaging evening as we explore mindfulness in the classroom and how strong school and classroom culture supports social-emotional learning and academic achievement.
Sold Out! If you'd like to be added to the waiting list,
please click here to email Rachel.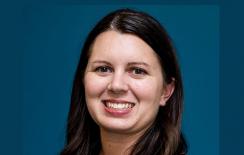 Mindfulness-Based Interventions for Schools: Cure-All or Over-Hyped Sham? 
Dr. Candace Burckhardt is a Special Education and English Learner Coordinator at Indigo Education, where she supports special education programs in over 70 charter schools in Minnesota. Candace recently finished a pilot research program on mindfulness-based interventions within special education programs in Minnesota. In 2016 she served as a Research Fellow with the Mind & Life European Summer Research Institute. You can learn more about Candace at www.candaceburckhardt.com or follow her on Twitter at @ateachingnomad.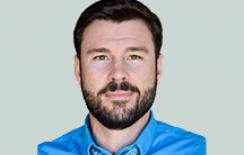 Nurturing and Responsive Environments That Promote Social and Emotional Wellbeing
Dr. Clay Cook is the John and Nancy Peyton Faculty Fellow in Child and Adolescent Wellbeing at the University of Minnesota and Associate Professor in the School Psychology Program. Clay co-founded the School Mental Health Assessment, Research and Training (SMART) Center at the University of Washington and is a core faculty member within the Institute of Translational Research in Children's Mental Health at the University of Minnesota.  In addition to his research, he consults with several school and community systems throughout the US to improve practices and outcomes for students to meet the demands of civic, work, and home life.
EDTalks: Mindfulness-Based Interventions
& The Importance of Strong School Culture
Monday, December 4
6- 7:30pm (doors at 5:30pm)
$5
Icehouse
2528 Nicollet Ave S
Minneapolis, MN (Map)
Sold Out! If you'd like to be added to the waiting list,
please click here to email Rachel.
Parking can be a challenge, so arrive early. Some parking is available on the street and in nearby lots. We encourage you to carpool or take public transportation if possible.
For questions about tickets or accessibility, contact Rachel at 612-455-1559.
EDTalks is presented by AchieveMpls and Citizens League in partnership with Indigo Education and Pollen and sponsored by The Bush Foundation and the Verne C. Johnson Family Foundation.