Date/Time
Date(s) - 05/06/2019
6:00 pm - 7:30 pm
Supporting Students through Storytelling and Relationship-Building
Our EDTalks events feature two compelling 20-minute presentations by cutting-edge educators, youth advocates, journalists, artists, policy-makers and others, with ample time for conversation and networking. $5 admission includes great appetizers. EDTalks is presented by AchieveMpls and the Citizens League in partnership with Pollen and Indigo Education.
On May 6, we bring you two speakers on the stories & relationships surrounding immigrants in the education system:
---
The Power of Strong Relationships for Student Success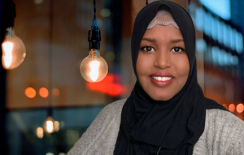 Salma Hussein, M.S.W., L.I.S.W., is a school social worker at South High School who works with students and families from a wide variety of countries. Drawing on her own experiences as an immigrant and her work with her students and their families, she will share how creating strong home-school partnerships, celebrating diversity and building authentic relationships is absolutely vital for student success.
Storytelling as a Tool to Empower and Build Empathy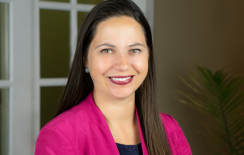 Tea Rozman Clark is co-founder and executive director of Green Card Voices, a nonprofit that utilizes storytelling to share personal narratives of immigrant youth and adults to foster tolerance and establish better understanding between immigrant and non-immigrant communities. Born in Yugoslavia, Tea has interviewed more than 400 immigrants from over 120 countries and is editor of the organization's six volumes of compelling stories. She will share the power of Green Card Voices storytelling for both the teller and the audience, as well as stories of Minneapolis students from the organization's collection.
---
EDTalks: Immigrant Voices
Supporting Students through Storytelling and Relationship-Building
Monday, May 6, 2019
Doors: 5:30pm, Program: 6-7:30pm
Icehouse 2528 Nicollet Ave S
Minneapolis (map)
Tickets: $5, includes appetizers by Icehouse
Register below!
EDTalks are lively conversations about issues impacting public education and our young people. These programs are presented by AchieveMpls and Citizens League in partnership with Indigo Education and Pollen and sponsored by The Bush Foundation and the Verne C. Johnson Family Foundation.