Capitol Pathways Celebration
Leaders Today, Leaders Tomorrow 
Increase your impact by making a gift to support Capitol Pathways – the only paid internship program that opens a policy career pathway for BIPOC college students!
Your support funds these hard costs and more:
Stipends for students to participate
Meeting materials and event venue costs
Legislative and career readiness trainings
Meals
A gift of any amount is valuable and goes directly to support the program. Donate today to support BIPOC students and their path to becoming civic leaders in Minnesota.   
Help us reach our $10,000 goal!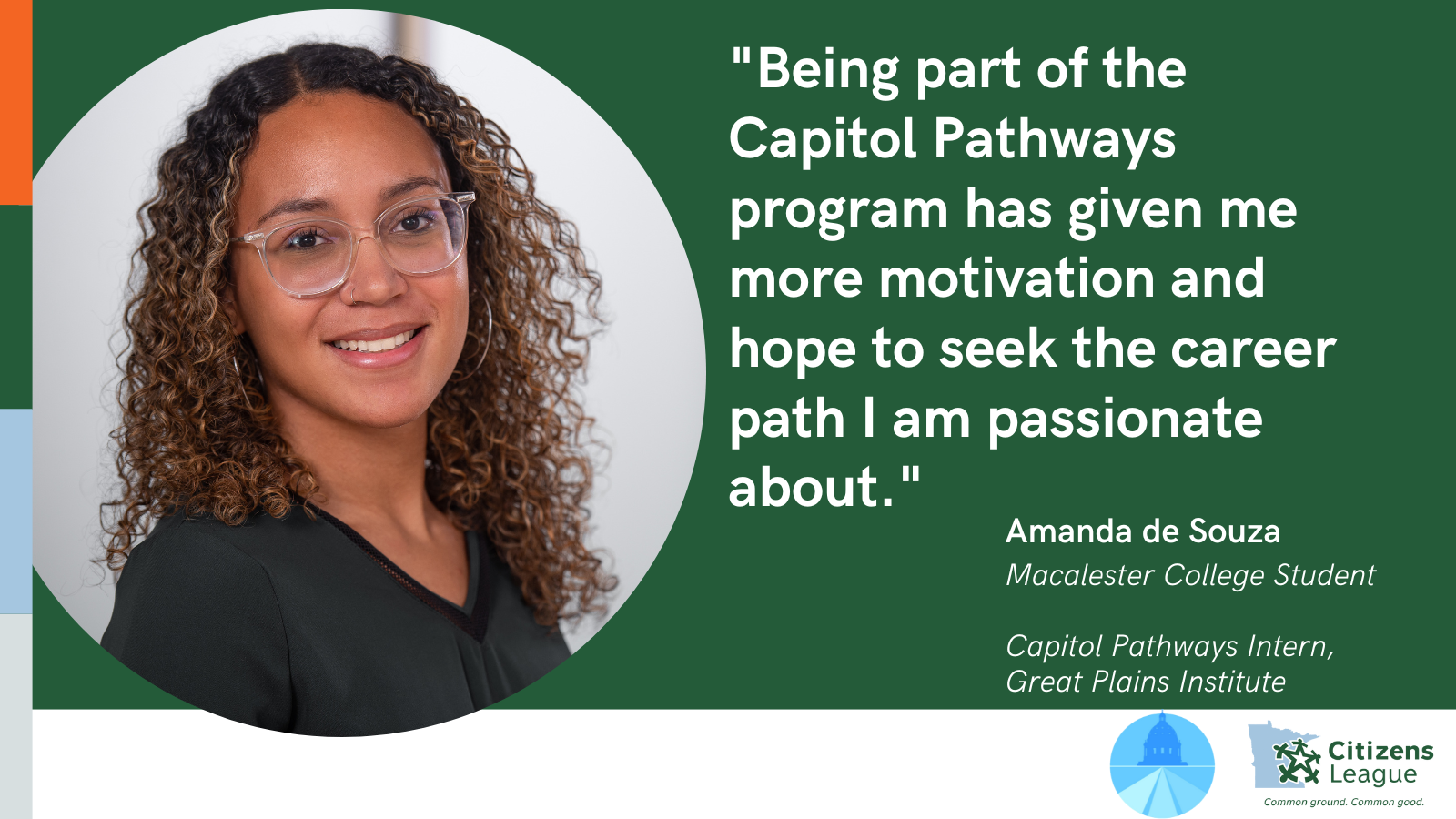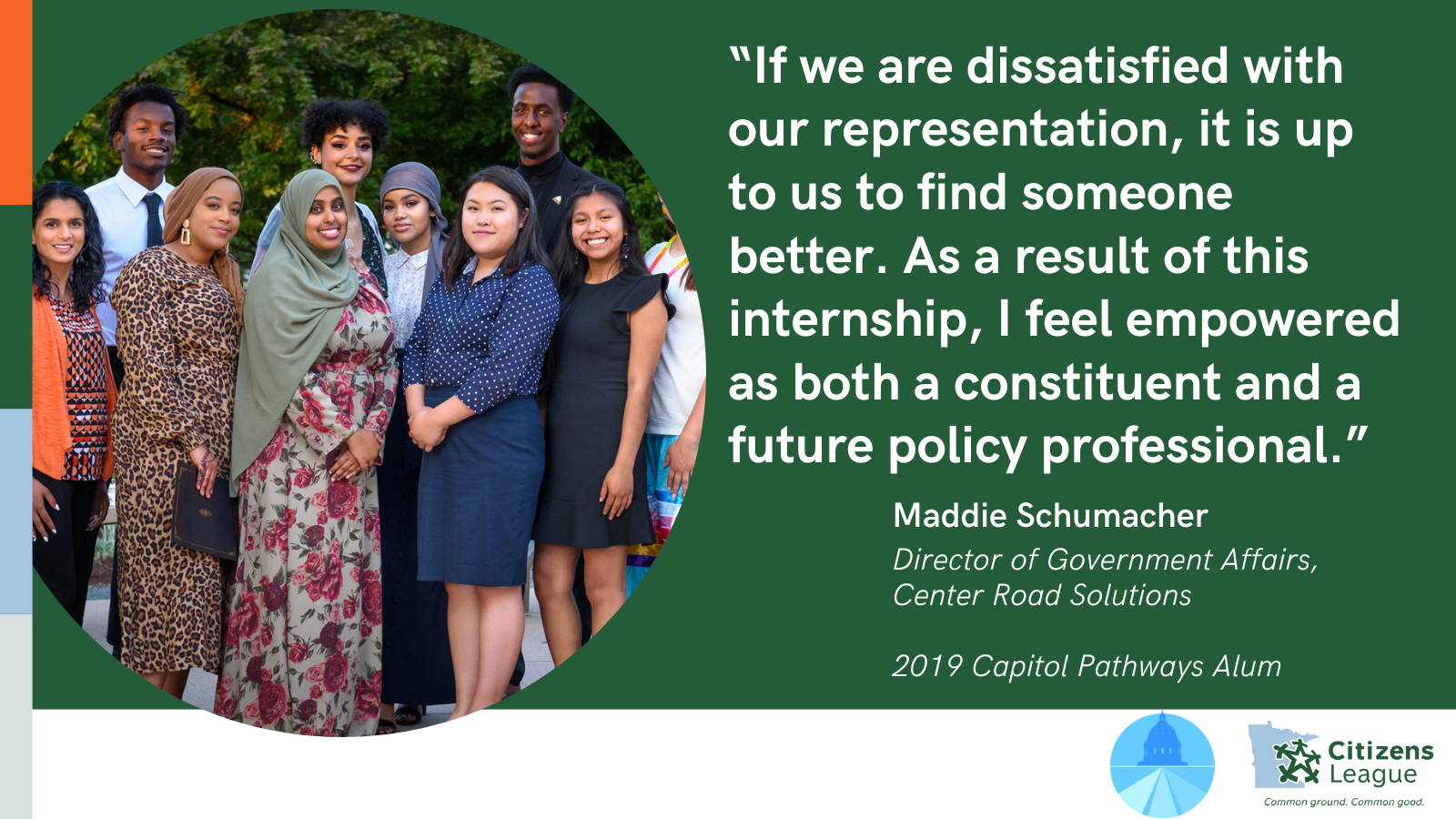 This program is made possible in part by major donors:
 Clifton Larson Allen Foundation
F.R. Bigelow Foundation
Jefferson Lines
McKnight Foundation
Minnesota Government Relations Council
Otto Bremer Trust
Youthprise