Online registration for our event on October 10, 2019 is closed, but you can still join us! You can register on site at Aria in Minneapolis beginning at 5:00pm. See below for important location, parking, and program details!
Each year at our Civic Celebration, we gather Minnesotans from diverse backgrounds, political parties, and ideologies for an evening to appreciate what makes us unique: an enduring civic culture, innovative leadership, and a commitment to public service.
At the upcoming 2019 Civic Celebration, we continue this tradition, and you are invited!
We will honor two leaders who promote civic action, seek collaboration between diverse communities, and continue to dedicate their lives to the common good in Minnesota: former Minneapolis Mayor Sharon Sayles Belton, and former U.S. Senator David Durenberger.
Join us and fellow Minnesotans from across the political spectrum to recognize the civic leadership that has inspired Minnesota.
2019 Civic Celebration
Thursday, October 10, 2019
Reception: 5:30pm
Program: 6:30pm
Aria
105 N 1st St
Minneapolis, MN 55401 (map)
Complimentary hors d'oeuvres and cash bar.
Individual Tickets:
General Admission:
Citizens League member: $75
Non-member: $125
Leadership Admission:
Complimentary drinks during reception.
Citizens League member: $125
Non-member: $200
Sponsorships & tables available!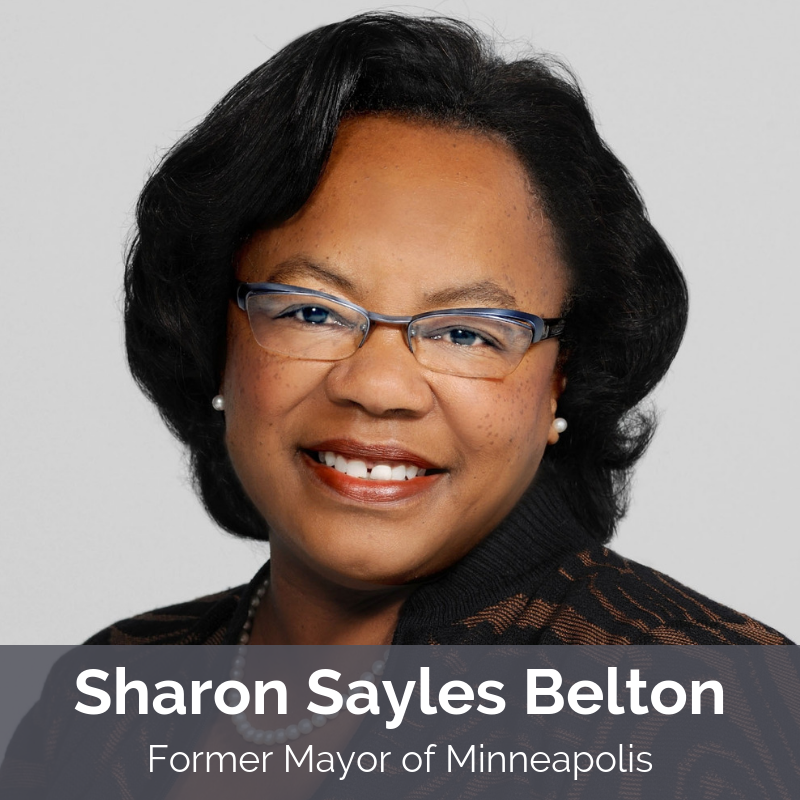 Sharon Sayles Belton was the first woman and first African American to be elected mayor of Minneapolis. Serving from 1994 to 2001, Sayles Belton achieved national recognition as an expert on public/private partnerships in public safety, neighborhood revitalization, and economic development. Leading Minneapolis during its first population increase since the 1940s, Sayles Belton navigated the city through tough challenges and new initiatives.
Prior to becoming mayor, Sayles Belton served on the Minneapolis City Council for 10 years (1984-1994) and was council president from 1990-1994. She co-founded the Harriet Tubman Women's Shelter in 1976, the third battered women's shelter in the country; the National Coalition Against Sexual Assault, an organization that advocated for policies and resources to help sexual assault victims; and the Homeownership Preservation Foundation, a nonprofit organization that guides individuals onto the path of sustainable homeownership and good financial health.
Sayles Belton is currently the V. P. of Strategic Partnerships and Alliance for Thomson Reuters, Government.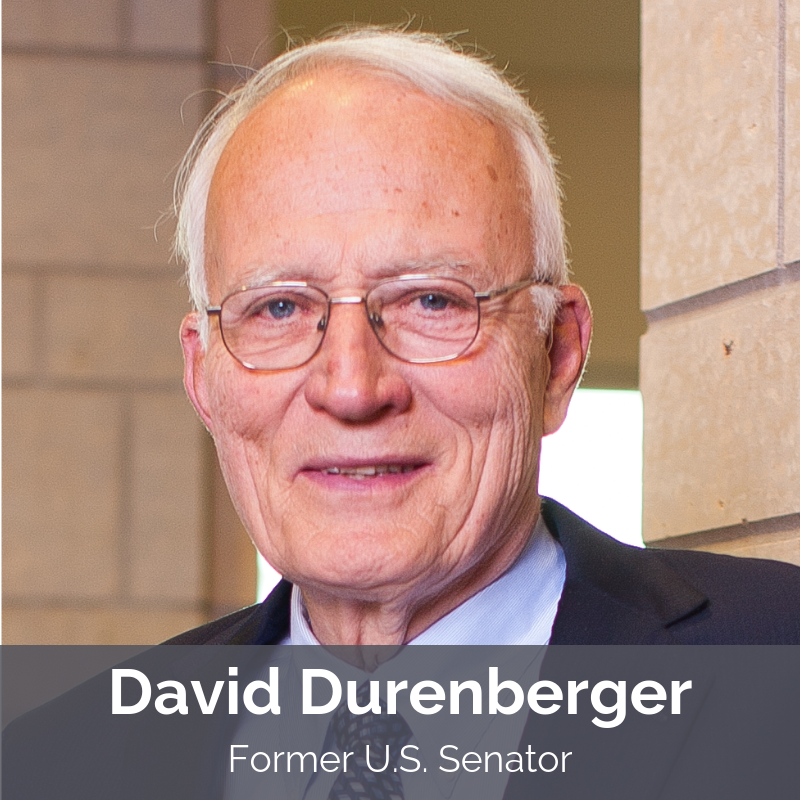 David Durenberger was elected to the U. S. Senate in 1978 to replace Hubert and Muriel Humphrey. He was re-elected in 1982 and 1988, and retired in January 1995, becoming the longest serving popularly elected Republican Senator in Minnesota history.
During his three terms, Durenberger served on several Senate committees, including the Finance Committee, the Committee on Governmental Affairs, the Committee on Environment and Public Works, and Health, Education, Labor and Pensions, and the Select Committee on Intelligence. He was considered the leading Republican authority on health care policy.
He attributes much of his success in shaping and passing bipartisan legislation in the Senate, under four Presidents, to his experiences through the nationally unique Citizens League. Durenberger also served as Citizens League board chair in 1997.
Upon retirement from the Senate in 1995, Durenberger continued as a leader in health policy, helping found the National Institute of Health Policy at the Opus College of Business in the University of St. Thomas in Saint Paul, as well as its now popular Masters in Health program.