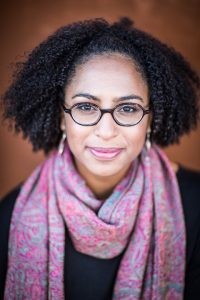 Fatima Moore
Fatima works on the City of Minneapolis' Government Relations team. Previously, she was the Government Relations Director at the Minnesota Department of Human Rights, the Director of Public Policy at the Minnesota Coalition for the Homeless, and worked as the Local and Regional Policy Coordinator at Metropolitan Consortium of Community Developers (MCCD). Social and racial justice is a core value of hers and is embedded into how she navigates systems. She sees community building as an integral component of advocacy.
Fatima found her passion for connecting communities with policies that positively impact them while participating in the Capitol Pathways Internship program, a program that connects students of color with professionals and lawmakers at the Minnesota Legislature. As a first-generation immigrant, she has learned to navigate many systems, which has afforded her the aptitude and experience need to bridge people, systems and lives. Fatima is well in tuned to the collaboration, support, empowerment, and advocacy that needs to happen in order to achieve good policy. She brings a social work and policy background to MCH and has a clear grasp of the systems perspective.
Fatima lives with her partner and two daughters on the East Side of Saint Paul. During her down time, Fatima teaches fitness classes, enjoys spending time with her family, neighbors, and friends and sneaking away for a good read.