New addition to staff brings breadth of experience and knowledge in leadership development, education, and organizational improvement.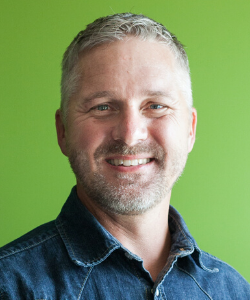 The Citizens League has announced Nathan Eklund as its new Senior Education Fellow. In this role, he will lead the Citizens League's work in helping define with Minnesota stakeholder groups the best pathways forward for students, teachers, and schools.
Since its inception in 1952, the Citizens League has had an impact on Minnesota's education systems, from extensive research which led to the nation's first charter school law, to supporting the state's first higher education attainment goal to increase the number of Minnesota residents with postsecondary degrees or certificates.
"As Minnesota sees historic demographic shifts, with baby boomers retiring and our workforce growth slowing significantly, preparing students will be key to ensure their career success, and the success of our region overall," said Pahoua Yang Hoffman, Executive Director of the Citizens League. "Having surveyed thousands of educators and having worked in hundreds of schools and districts over the past decade, Nate is well-positioned to help the Citizens League develop its work on education."
Prior to launching his leadership development consulting firm, Eklund taught high school English for 12 years.
"The Citizens League has a proven history of bringing different viewpoints together, including those directly affected by a challenge, to improve policy in Minnesota," said Eklund. "I look forward to pairing this reputation with my experience in education to engage important stakeholders on the issues surrounding our schools."
In addition to his role as Fellow, Eklund will continue his work locally and nationally with Eklund Consulting, guiding schools and districts through a rigorous process of becoming great places to teach, lead, and learn.
Eklund served as Head of Education Services and Senior Education Consultant at Minneapolis based Search Institute for six years where he focused on creating positive cultures and climates for students and staff alike. His research on school workplace culture culminated in his book How Was Your Day at School?: Improving Dialogue about Teacher Job Satisfaction and the School Workplace Satisfaction Survey.
Welcome, Nate!